Full Form
HR Full Form | What is the Full Form of HR?
HR - Human Resources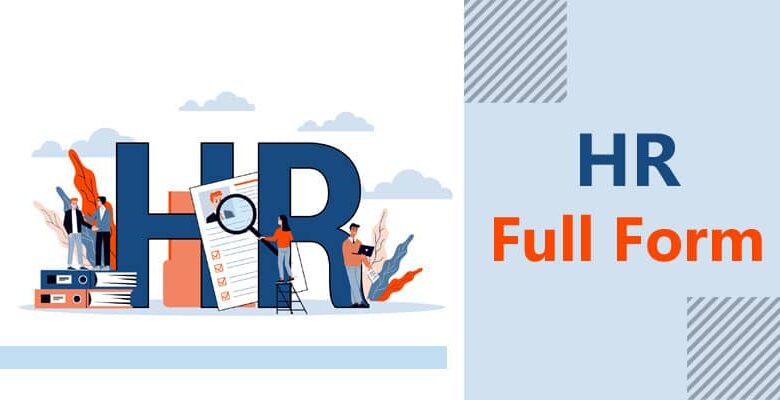 HR is the abbreviated form of Human Resources. It is defined as:
The individuals that hire, motivate, train, and retain the employees of an organization.
The department that deals with the management of the human resources.
Here in this article, we will discuss the educational requirements of an HR personnel, and the roles and responsibilities of an HR Manager in an organization.
HR Full-Form | Human resources
The term 'Human resources' was first originated in the 1960s with the emerging value of labor relations, and when the concepts such as motivation and organizational behavior came into limelight.
HR plays an integral role in the overall success of an organization – by recruiting and selecting the best candidates to fill various job vacancies and working closely with the management teams within the company to ensure workforce efficiency.
Human Resource Management or HRM is managing people in organizations in a structured and efficient manner. People working in an organization are considered as the most significant asset of the company, in the absence of which all other assets become worthless. HRM covers a wide range of fields such as staffing (hiring people), retaining employees, managing pay and perks, employee performance, employee development, and building and maintaining a healthy "employment relationship" fulfilling for both the management and employees. The person who heads the functioning of HRM is addressed as an HR Manager.
Skills Required for an HR Manager
Communication skills– The human resource field demands a person to be clear in expressing himself/herself, both in oral and written communication for conducting interviews, preparing policies handbook, interacting with various levels of management, etc.
Organizational skills- An HR manager must be organized enough to handle multiple tasks simultaneously like recruitment, paperwork related to the profiles of employees, development and training of employees, performance appraisal, etc.
Decision-making skills involve deciding whether an applicant is the right fit for the role or not, perks and allowances for deserving employees, best-fitted work culture, etc.
Leadership skills- To maintain a diversified attitude under a single horizon requires persuasive and controlling traits.
Budgeting skills– Compensations, benefits, training, development, social activities, performance appraisals, etc., are decided by the HR Manager. These activities are kept under the frames of strategic planning and budgeting. Hence the HR Manager is supposed to limit expenditures and not overspend on unnecessary activities.
Empathetic skills– The HR Manager needs to be equipped with empathetic skills to understand an employee's background, deal with a lot of people and their concerns, from workload to salary complaints to a conflict in the workplace.
Roles and Responsibilities of HR Manager
Human Resources is a function in any organization that majorly deals with the employees and issues related to employees such as compensation and benefits, recruiting and hiring, performance management, training, and organization development and culture.
Other responsibilities that fall under the purview of an HR Manager are:
Advising senior managers about the impact on employees (the human resources) of their financial, planning, and performance decisions.
To motivate the employees.
Performance appraisal of the employees.
Counseling and grievance handling.
Talent management.
Planning to meet short-term and long-term strategic objectives.
To train and develop employees through Human Resource Development Programmes to perform their job effectively and efficiently.
To create a competitive salary structure, medical and dental insurance, life insurance options, travel reimbursement, flexible spending account, and more for hiring and retaining talents.
Act as an arbitrator to handle organizational disputes.
To provide safety training and issue handbooks to its employees to educate them on risk management issues.
Educational Qualification for an HR Employee
An aspirant must have a degree with undergraduate or post-graduation in HRM – Human Resource Management from any recognized university or institute.
Salary
A skilled human resources executive may earn from Rs. 15,000 to Rs. 40,000 a month. The salary increases over further experience.
Scope for an HR Manager
There are many areas of human resource management to excel in. Some of the related career titles for HR professionals include:
Training and Development specialist
HR Manager
Employment Services Manager
Compensation and Job Analysis Specialist
Training and Development Manager
Recruiter
Personnel Analyst.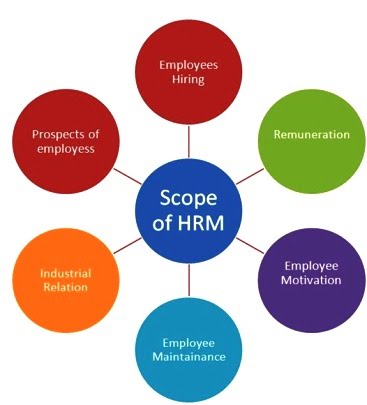 Conclusion
Hope you must have understood now that the HR management is different than traditional management as it requires certain extra skills. You must have also learnt about the functioning, roles and responsibilities of an HR Manager. If you are aspiring to begin you career as an HR professional but lack any of the required skills then you should not just give up. Try to improve your organizational and communication skills and learn about the latest software used by HR professionals to be an expert HR professional.
Best of luck!