Full Form
ICICI Full Form: What is the Full Form of ICICI?
ICICI - Industrial Credit and Investment Corporation of India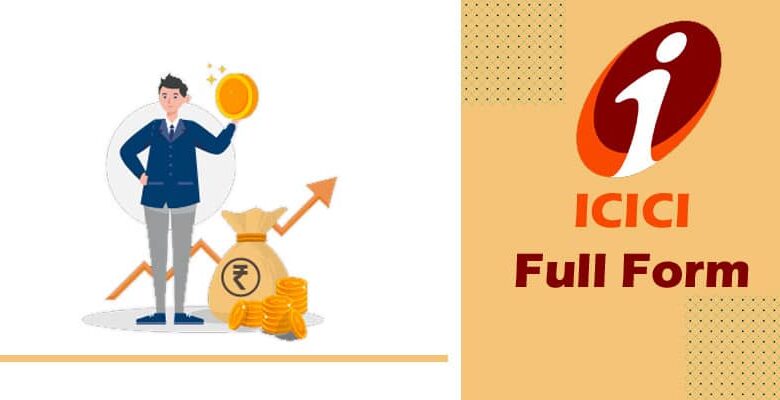 The full form of ICICI refers to the Industrial Credit and Investment Corporation of India. ICICI, an Indian financial institution, has led to the promotion of ICICI Bank in the year 1994. ICICI's shareholding in its wholly-owned subsidiary was brought down to 46% through a public offering of shares in India in fiscal 1998. ICICI Bank has emerged to become India's largest private sector bank with total consolidated assets of Rs.11,242.81 billion on March 31, 2018, and profit after tax of Rs. 67.77 billion for the year ended March 31, 2018. ICICI Bank has a network of 4,874 Branches and 14,367 ATMs across India.
Along with the full form of ICICI, this article includes a summary of the bank briefing its history, recent businesses, developments, etc.
History of ICICI
In the year 1955 the World Bank, the Government of India, and representatives of Indian industry took a joint initiative to form ICICI, with the principal objective to establish a development financial institution for providing long-term and medium-term project financing to Indian businesses.
During the 1990s, to cope up with the emerging competitive scenario led by liberalization in the Indian banking industry, the management of ICICI and ICICI Bank considered various corporate structuring alternatives and initiated its transformation into a Universal bank. The merger led to access to low-cost deposits, greater opportunities for earning fee-based income, and the ability to participate in the payments system and provide transaction-banking services, thereby enhancing the value of shareholders.
In October 2001, the Boards of Directors of ICICI and ICICI Bank initiated the merger of ICICI and two of its wholly-owned retail finance subsidiaries, ICICI Personal Financial Services Limited and ICICI Capital Services Limited, with ICICI Bank, resulting in the integration of wholesale and retail services into a single entity.
The present Chairman and CEO of the bank(as of the year 2019, June) are Mr.Girish Chandra Chaturvedi and Mr, Sandeep Bakhshi respectively.
ICICI Group Companies
ICICI caters to a wide range of customers ranging from a vast corporate to a common man, with its diversified businesses. Following are a list of its business and products-
ICICI Bank- It deals with a savings account, Fixed Deposits, Current Account, Recurring Deposits, personal, loans, Gold loans, Two-wheeler loans., credit cards, debit cards., travel cards, pocket wallets, services for agricultural and rural sectors like micro banking, microfinance.
ICICI Prudential Life Insurance Company- Provides Term insurance, Health insurance, ULIPs, Saving Plans
ICICI Securities – It facilitates access to capital to the small, medium, and large corporate sectors by providing end-to-end fundraising solutions, from structuring to the placement of the equity instrument. The substantial expertise in managing initial public offerings (IPOs), rights issues, share buyback, delisting, open offers, and private equity placements for their clients.
It acts as a financial advisor to manage wealth. Also, it facilitates access of the general public to the capital market via Demat a/c.
ICICI Lombard General Insurance Company- Provides Motor insurance, car insurance, Home insurance, health insurance, Travel Insurance
ICICI Prudential AMC & Trust- Deals with Mutual Fund, Portfolio Management services.
ICICI Direct – Access to investments plans such as equity, derivatives, currency, exchange-traded fund, bonds, etc
ICICI Venture – Manages Private equity, Real Estate, Infrastructural solutions, Asset management.
ICICI Home Finance Company Limited –Provides Mortgage finance, Line of Credit, loan against property.
Disha Financial Counseling
Developments/Achievements
ICICI Bank became the first bank to launch internet banking operations in 1998.
In 1999, ICICI became the first Indian company and the first financial institution from non-Japan Asia to be listed on the NYSE.
ICICI Bank completed the acquisition of Bank of Madura Limited in an all-stock amalgamation in fiscal 2001 and sold additional stakes to institutional investors in fiscal 2001 and fiscal 2002.
In 2003, ICICI Bank opened overseas branches in Canada, the United Kingdom (UK), and Singapore. Representative offices were set up in Shanghai and Dubai.
Rewarded as the "Most Trusted Brand" among private sector banks.
Contributed Rs 10 crore towards Odisha cyclone relief.
People are also reading: