Full Form
HSBC Full Form | What is the Full Form of HSBC?
HSBC - Hongkong and Shanghai Banking Corporation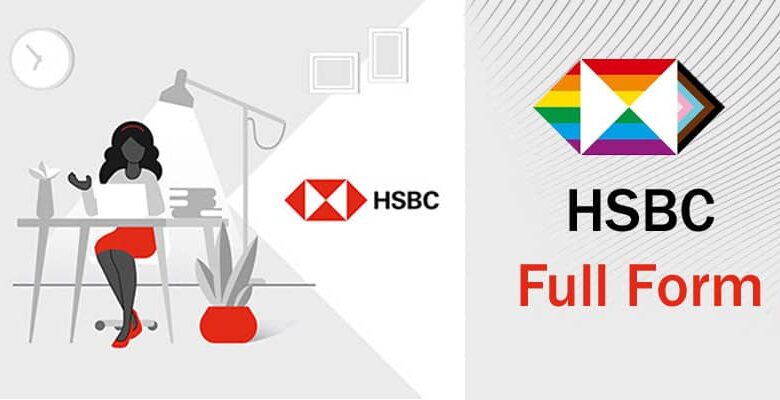 HSBC is the abbreviated form of Hongkong and Shanghai Banking Corporation.
Introduction
HSBC is one of the largest banking and financial services organizations globally, with operations in 75 countries and territories covering Europe, Asia, North and Latin America, and the Middle East and North Africa. Headquartered in London, HSBC is one of the industry's most valuable brands.
HSBC Full-Form | Hongkong and Shanghai Banking Corporation
HSBC offers a comprehensive range of financial services to around 54 million customers across the globe. Its global businesses include Retail Banking and Wealth Management, Commercial Banking, Global Banking and Markets, and Global Private Banking. The present Chairman of HSBC Group is Mark Edward Tucker.
Here in this article, we are going to discuss in brief about HSBC's history, its mission, and its current and future business plans. Let us have a look.
History of HSBC
HSBC was established in March 1865 as a local bank to serve international needs in Hong Kong. The bank was founded by Thomas Sutherland.
The term 'HSBC' has been derived from its founder member Hongkong and Shanghai Banking Corporation Limited, incorporated to finance the increasing trade between Europe, India, and China.
In 1874, the bank managed China's first public loan.
In 1988, HSBC became the first bank to set up in Thailand, where it printed the country's first banknotes.
The bank underwent diversification by acquiring the Mercantile Bank and the British Bank of the Middle East in 1959.
In the 1980s, the bank purchased Marine Midland Bank in the USA.
HSBC took full ownership of Midland Bank in the UK in 1992, resulting in HSBC headquarters in London.
In November 1998, HSBC announced the adoption of a unified brand, using HSBC and the red and white hexagon symbol. It was developed from the bank's original house flag, which was based on St Andrew's cross.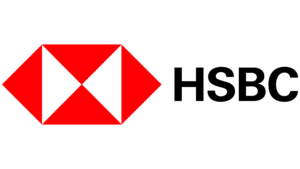 Mission
Hongkong and Shanghai Banking Corporation (HSBC Bank Full Form) works to enhance the prosperity of the economy and businesses by helping people fulfill their hopes and realize their ambitions.
It strives to be a dependable financial institution by being resilient and trustworthy to its customers, building connections, and caring about the progress of individuals.
HSBC Businesses
Commercial Banking
HSBC Commercial Banking operates in 75 countries and territories, with a wide range of products and services in four fields:
Global Trade and Receivables Finance provide services and financing for working capital, vendors throughout the trade cycle and manage trade risk.
Global Liquidity and Cash Management gives businesses greater control over their cash and collections and eases their liquidity management efficiently.
Global Banking provides commercial clients with access to a wide range of capital financing, including equity, debt, and advisory services.
Insurance and Investments services include trade insurance, corporate wealth management, business, financial protection, employee benefits, and other commercial risk insurance products.
Global Banking and Markets
It provides financial services and products to corporate, governments, and institutions. Its range of products and services include:
Advisory
Financing
Prime Services
Research and Analysis
Securities Services
Trading and Sales
Transaction Banking
Global Private Banking
It provides tailored private banking, investment, and wealth management services to business owners, entrepreneurs, senior executives, and their families.
Retail Banking and Wealth Management
Under this head, HSBC offers a range of products and services that include:
Wealth Solutions and Financial Planning helps to manage, protect and grow the wealth of customers by offering investment and wealth insurance products from HSBC and selected third parties.
Personal Banking offers a wide range of accounts to customers based on their needs.
International Services offers services that can be availed by customers from anywhere worldwide through four main channels: branches, self-service terminals, telephone service centers, and digital (internet and mobile banking).
HSBC Premier and HSBC Advance are the services designed to serve their customers with customized financial solutions for day-to-day activities.
HSBC Future Plans
The bank aims to:
Support immensely the transition to a low carbon economy and the China-led Belt and Road Initiative.
Improve capital efficiency and customer service.
Increase its market share in the international network.
Rely more on renewable resources to meet its energy requirements.
Conclusion
So this was all about the meaning of HSBC, brief history of HSBC, its mission, and its present and future business plans. If you are planning to begin your career while working for this international bank then it would be easier for you now to decide which particular branch of HSBC to opt for. HSBC offers good perks to its employees, and it can be a great ground for you to pursue a career. If you still have any doubt or query related to HSBC, feel free to write it down in the comments box below.
Wish you all the best!