IBPS SO
IBPS SO Vacancies 2019: Will be announced Soon – Check Here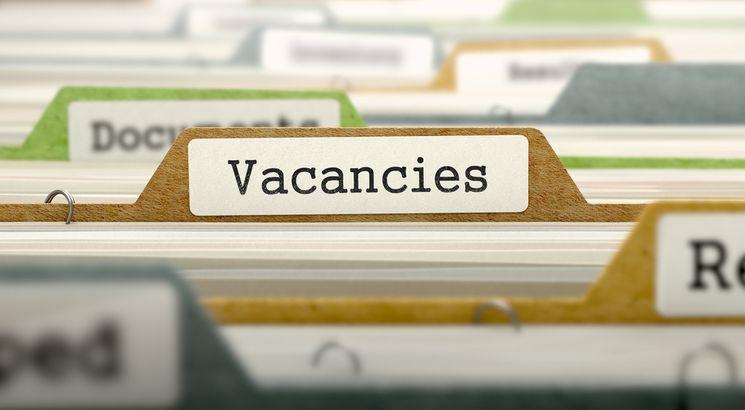 IBPS SO Vacancies 2019: IBPS will release the vacancies for the post of SO in various Banks.  The Application Process will begin on 6 November 2019, while the deadline for submission of applications is November 26, 2019. The number of vacancies to be filled in 2019 is 1500* in different banks. This is a great opportunity for those who wish to build a career in the banking field. Read this article to learn about IBPS SO vacancies according to another bank.
IBPS SO Vacancies 2019

IBPS SO official notification will be announced soon, Click Here for more information.
IBPS SO Highlights 2019
Overview
Post
Specialist Officer(SO)
Vacancies
1,599
Exam Conducting Body
IBPS
Application Dates
6th Nov. to 26th Nov. 2018
Exam Stages
Prelims, Mains & Interview
Exam(Stage I)
29thDec & 30th Dec 2018
Exam(Stage II)
27thJan 2019
Get latest news & updates about IBPS SO via SMS and e-mail, by entering your details below:
No Fields Found.
Complete List of Available IBPS SO Vacancies 2018 for all Banks
Here we have listed all the available vacancies for all banks according to the post.
IBPS SO Vacancies for I.T.Officer (Scale-I) 2018
Bank
SC
ST
OBC
GEN
TOTAL
Out of Which
HI
OC
VI
ID
ALLAHABAD BANK
NIL
NIL
NIL
NIL
NIL
NIL
NIL
NIL
NIL
ANDHRA BANK
NIL
NIL
NIL
NIL
NIL
NIL
NIL
NIL
NIL
BANK OF BARODA
24
5
31
67
127
1
1
1
1
BANK OF INDIA
3
1
5
13
22
0
0
1
0
BANK OF MAHARASHTRA
NR
NR
NR
NR
NR
NR
NR
NR
NR
CANARA BANK
NIL
NIL
NIL
NIL
NIL
NIL
NIL
NIL
NIL
CENTRAL BANK OF INDIA
NIL
NIL
NIL
NIL
NIL
NIL
NIL
NIL
NIL
CORPORATION BANK
NR
NR
NR
NR
NR
NR
NR
NR
NR
DENA BANK
NIL
NIL
NIL
NIL
NIL
NIL
NIL
NIL
NIL
IDBI BANK
NIL
NIL
NIL
NIL
NIL
NIL
NIL
NIL
NIL
INDIAN BANK
NR
NR
NR
NR
NR
NR
NR
NR
NR
INDIAN OVERSEAS BANK
NIL
NIL
NIL
NIL
NIL
NIL
NIL
NIL
NIL
ORIENTAL BANK OF COMMERCE
3
1
5
11
20
1
0
0
0
PUNJAB & SIND BANK
NR
NR
NR
NR
NR
NR
NR
NR
NR
PUNJAB NATIONAL BANK
NR
NR
NR
NR
NR
NR
NR
NR
NR
SYNDICATE BANK
NR
NR
NR
NR
NR
NR
NR
NR
NR
UCO BANK
NIL
NIL
NIL
NIL
NIL
NIL
NIL
NIL
NIL
UNION BANK OF INDIA
4
2
8
16
30
1
0
1
0
UNITED BANK OF INDIA
NIL
NIL
NIL
NIL
NIL
NIL
NIL
NIL
NIL
VIJAYA BANK
3
2
5
10
20
0
1
0
0
TOTAL
37
11
54
117
219
3
2
3
1
IBPS SO Vacancies for Agricultural Field Officer (Scale-I)
BANK
SC
ST
OBC
GEN
TOTAL
Out of Which
HI
OC
VI
ID
ALLAHABAD BANK
7
4
13
26
50
0
1
0
0
ANDHRA BANK
NIL
NIL
NIL
NIL
NIL
NIL
NIL
NIL
NIL
BANK OF BARODA
95
20
122
263
500
5
5
5
5
BANK OF INDIA
4
1
7
14
26
1
0
0
0
BANK OF MAHARASHTRA
NR
NR
NR
NR
NR
NR
NR
NR
NR
CANARA BANK
30
15
54
101
200
0
0
0
0
CENTRAL BANK OF INDIA
NIL
NIL
NIL
NIL
NIL
NIL
NIL
NIL
NIL
CORPORATION BANK
NR
NR
NR
NR
NR
NR
NR
NR
NR
DENA BANK
NIL
NIL
NIL
NIL
NIL
NIL
NIL
NIL
NIL
IDBI BANK
NIL
NIL
NIL
NIL
NIL
NIL
NIL
NIL
NIL
INDIAN BANK
NR
NR
NR
NR
NR
NR
NR
NR
NR
INDIAN OVERSEAS BANK
NIL
NIL
NIL
NIL
NIL
NIL
NIL
NIL
NIL
ORIENTAL BANK OF COMMERCE
NIL
NIL
NIL
NIL
NIL
NIL
NIL
NIL
NIL
PUNJAB & SIND BANK
NR
NR
NR
NR
NR
NR
NR
NR
NR
PUNJAB NATIONAL BANK
NR
NR
NR
NR
NR
NR
NR
NR
NR
SYNDICATE BANK
NR
NR
NR
NR
NR
NR
NR
NR
NR
UCO BANK
NIL
NIL
NIL
NIL
NIL
NIL
NIL
NIL
NIL
UNION BANK OF INDIA
5
2
16
24
47
1
0
1
0
UNITED BANK OF INDIA
NIL
NIL
NIL
NIL
NIL
NIL
NIL
NIL
NIL
VIJAYA BANK
5
2
8
15
30
0
1
0
0
TOTAL
146
44
220
443
853
7
7
6
5
IBPS SO Vacancies for Rajbhasha Adhikari (Scale-I) 2018
Bank
SC
ST
OBC
GEN
TOTAL
Out of Which
HI
OC
VI
ID
ALLAHABAD BANK
1
0
2
5
8
0
0
0
0
ANDHRA BANK
NIL
NIL
NIL
NIL
NIL
NIL
NIL
NIL
NIL
BANK OF BARODA
3
1
5
11
20
0
1
0
0
BANK OF INDIA
0
0
1
3
4
0
0
0
0
BANK OF MAHARASHTRA
NR
NR
NR
NR
NR
NR
NR
NR
NR
CANARA BANK
2
1
4
8
15
0
0
0
0
CENTRAL BANK OF INDIA
NIL
NIL
NIL
NIL
NIL
NIL
NIL
NIL
NIL
CORPORATION BANK
NR
NR
NR
NR
NR
NR
NR
NR
NR
DENA BANK
NIL
NIL
NIL
NIL
NIL
NIL
NIL
NIL
NIL
IDBI BANK
NIL
NIL
NIL
NIL
NIL
NIL
NIL
NIL
NIL
INDIAN BANK
NR
NR
NR
NR
NR
NR
NR
NR
NR
INDIAN OVERSEAS BANK
NIL
NIL
NIL
NIL
NIL
NIL
NIL
NIL
NIL
ORIENTAL BANK OF COMMERCE
NIL
NIL
NIL
NIL
NIL
NIL
NIL
NIL
NIL
PUNJAB & SIND BANK
NR
NR
NR
NR
NR
NR
NR
NR
NR
PUNJAB NATIONAL BANK
NR
NR
NR
NR
NR
NR
NR
NR
NR
SYNDICATE BANK
NR
NR
NR
NR
NR
NR
NR
NR
NR
UCO BANK
NIL
NIL
NIL
NIL
NIL
NIL
NIL
NIL
NIL
UNION BANK OF INDIA
2
1
4
7
14
0
1
0
0
UNITED BANK OF INDIA
NIL
NIL
NIL
NIL
NIL
NIL
NIL
NIL
NIL
VIJAYA BANK
1
1
2
4
8
0
0
0
0
TOTAL
9
4
18
38
69
0
2
0
0
IBPS SO Vacancies for Law Officer (Scale-I) 2018
BANK
SC
ST
OBC
GEN
TOTAL
Out of Which
HI
OC
VI
ID
ALLAHABAD BANK
NIL
NIL
NIL
NIL
NIL
NIL
NIL
NIL
NIL
ANDHRA BANK
NIL
NIL
NIL
NIL
NIL
NIL
NIL
NIL
NIL
BANK OF BARODA
NIL
NIL
NIL
NIL
NIL
NIL
NIL
NIL
NIL
BANK OF INDIA
0
0
0
1
1
0
0
0
0
BANK OF MAHARASHTRA
NR
NR
NR
NR
NR
NR
NR
NR
NR
CANARA BANK
5
2
9
19
35
0
0
0
0
CENTRAL BANK OF INDIA
NIL
NIL
NIL
NIL
NIL
NIL
NIL
NIL
NIL
CORPORATION BANK
NR
NR
NR
NR
NR
NR
NR
NR
NR
DENA BANK
NIL
NIL
NIL
NIL
NIL
NIL
NIL
NIL
NIL
IDBI BANK
NIL
NIL
NIL
NIL
NIL
NIL
NIL
NIL
NIL
INDIAN BANK
NR
NR
NR
NR
NR
NR
NR
NR
NR
INDIAN OVERSEAS BANK
NIL
NIL
NIL
NIL
NIL
NIL
NIL
NIL
NIL
ORIENTAL BANK OF COMMERCE
3
2
6
14
25
0
0
0
0
PUNJAB & SIND BANK
NR
NR
NR
NR
NR
NR
NR
NR
NR
PUNJAB NATIONAL BANK
NR
NR
NR
NR
NR
NR
NR
NR
NR
SYNDICATE BANK
NR
NR
NR
NR
NR
NR
NR
NR
NR
UCO BANK
NIL
NIL
NIL
NIL
NIL
NIL
NIL
NIL
NIL
UNION BANK OF INDIA
2
1
4
7
14
0
1
0
0
UNITED BANK OF INDIA
NIL
NIL
NIL
NIL
NIL
NIL
NIL
NIL
NIL
VIJAYA BANK
NIL
NIL
NIL
NIL
NIL
NIL
NIL
NIL
NIL
TOTAL
10
5
19
41
75
0
1
0
0
IBPS SO Vacancies 2018 for HR/Personnel Officer (Scale-I)
Bank
SC
ST
OBC
GEN
TOTAL
Out of which
HI
OC
VI
ID
ALLAHABAD BANK
NIL
NIL
NIL
NIL
NIL
NIL
NIL
NIL
NIL
ANDHRA BANK
NIL
NIL
NIL
NIL
NIL
NIL
NIL
NIL
NIL
BANK OF BARODA
13
3
16
35
67
1
1
1
1
BANK OF INDIA
0
0
0
2
2
0
0
0
0
BANK OF MAHARASHTRA
NR
NR
NR
NR
NR
NR
NR
NR
NR
CANARA BANK
NIL
NIL
NIL
NIL
NIL
NIL
NIL
NIL
NIL
CENTRAL BANK OF INDIA
NIL
NIL
NIL
NIL
NIL
NIL
NIL
NIL
NIL
CORPORATION BANK
NR
NR
NR
NR
NR
NR
NR
NR
NR
DENA BANK
NIL
NIL
NIL
NIL
NIL
NIL
NIL
NIL
NIL
IDBI BANK
NIL
NIL
NIL
NIL
NIL
NIL
NIL
NIL
NIL
INDIAN BANK
NR
NR
NR
NR
NR
NR
NR
NR
NR
INDIAN OVERSEAS BANK
NIL
NIL
NIL
NIL
NIL
NIL
NIL
NIL
NIL
ORIENTAL BANK OF COMMERCE
NIL
NIL
NIL
NIL
NIL
NIL
NIL
NIL
NIL
PUNJAB & SIND BANK
NR
NR
NR
NR
NR
NR
NR
NR
NR
PUNJAB NATIONAL BANK
NR
NR
NR
NR
NR
NR
NR
NR
NR
SYNDICATE BANK
NR
NR
NR
NR
NR
NR
NR
NR
NR
UCO BANK
NIL
NIL
NIL
NIL
NIL
NIL
NIL
NIL
NIL
UNION BANK OF INDIA
2
1
3
6
12
0
1
0
0
UNITED BANK OF INDIA
NIL
NIL
NIL
NIL
NIL
NIL
NIL
NIL
NIL
VIJAYA BANK
NIL
NIL
NIL
NIL
NIL
NIL
NIL
NIL
NIL
TOTAL
15
4
19
43
81
1
2
1
1
IBPS SO Vacancies for Marketing Officer (Scale-I)
BANK
SC
ST
OBC
GEN
TOTAL
Out of Which
HI
OC
VI
ID
ALLAHABAD BANK
NIL
NIL
NIL
NIL
NIL
NIL
NIL
NIL
NIL
ANDHRA BANK
NIL
NIL
NIL
NIL
NIL
NIL
NIL
NIL
NIL
BANK OF BARODA
NIL
NIL
NIL
NIL
NIL
NIL
NIL
NIL
NIL
BANK OF INDIA
4
2
8
19
33
0
1
0
0
BANK OF MAHARASHTRA
NR
NR
NR
NR
NR
NR
NR
NR
NR
CANARA BANK
22
11
40
77
150
0
0
0
0
CENTRAL BANK OF INDIA
NIL
NIL
NIL
NIL
NIL
NIL
NIL
NIL
NIL
CORPORATION BANK
NR
NR
NR
NR
NR
NR
NR
NR
NR
DENA BANK
NIL
NIL
NIL
NIL
NIL
NIL
NIL
NIL
NIL
IDBI BANK
NIL
NIL
NIL
NIL
NIL
NIL
NIL
NIL
NIL
INDIAN BANK
NR
NR
NR
NR
NR
NR
NR
NR
NR
INDIAN OVERSEAS BANK
NIL
NIL
NIL
NIL
NIL
NIL
NIL
NIL
NIL
ORIENTAL BANK OF COMMERCE
NIL
NIL
NIL
NIL
NIL
NIL
NIL
NIL
NIL
PUNJAB & SIND BANK
NR
NR
NR
NR
NR
NR
NR
NR
NR
PUNJAB NATIONAL BANK
NR
NR
NR
NR
NR
NR
NR
NR
NR
SYNDICATE BANK
NR
NR
NR
NR
NR
NR
NR
NR
NR
UCO BANK
NIL
NIL
NIL
NIL
NIL
NIL
NIL
NIL
NIL
UNION BANK OF INDIA
13
7
40
59
119
2
1
1
1
UNITED BANK OF INDIA
NIL
NIL
NIL
NIL
NIL
NIL
NIL
NIL
NIL
VIJAYA BANK
NIL
NIL
NIL
NIL
NIL
NIL
NIL
NIL
NIL
TOTAL
39
20
88
155
302
2
2
1
1