Full Form
KFC Full Form | What is the Full Form of KFC?
KFC - Kentucky Fried Chicken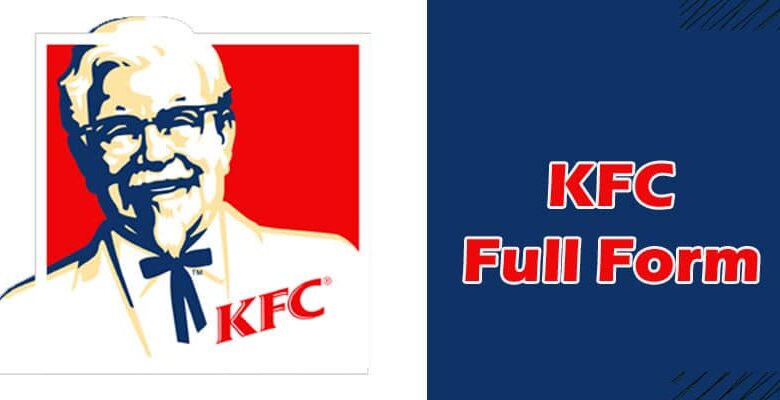 KFC is one of the most popular fast-food chains in the world and is headquartered in Louisville, Kentucky. The brand specializes in fried chicken. After Mcdonald's, KFC is the second-largest restaurant chain. The KFC full form is Kentucky Fried Chicken.
Here in this post, we have explained the full form of KFC, its history, and more in detail.
What is KFC?
KFC is the world's most popular fast-food chain operator, developer, and franchiser which specializes in fried chicken. Its headquarters is in Louisville, Kentucky, in the United States, a subsidiary of 'Yum! Brands'. Presently, it has 22,621 outlets in 150 countries and territories worldwide. Roger Eaton is the present CEO of KFC.
History
Harland Sanders is known as the founder of KFC. In 1930, he began selling chicken from his roadside restaurant in Corbin, Kentucky, during the Great Depression.
He established his first franchise of Kentucky Fried Chicken at Utah, in the US, in 1952.
He sold the food chain to a group of investors for $2million.
In the 1970s, KFC was sold to the spirits distributor Heublein, who sold the chain to PepsiCo.
PepsiCo spun off its restaurants' division as Tricon Global Restaurants, which later changed its name to Yum! Brands.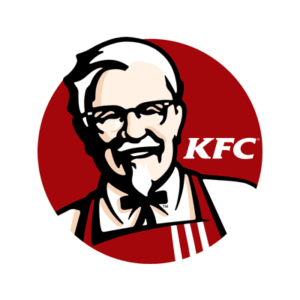 Service Quality
The company claims to make 100% real chicken.
Grade A chicken is sourced from the highest quality and reputed suppliers.
The cook inspects each piece of chicken.
Chicken before being served with the perfect taste is breaded manually, rocked seven times, and then roasted at a minimum of 170 degrees Celsius.
All items are put off the shelf when their consumption time is over.
Developments
Besides its signature dish- fried chicken, KFC has expanded its menu by including various vegetarian items like wraps, French fries, soft drinks, salads, desserts, milkshakes at nominal rates.
Besides visiting the store, KFC lovers can get their favorite items sitting at home via the KFC website or KFC application by ordering food online.
There are over 350 KFC restaurants in India across more than 100 cities.
Top KFC competitors
McDonald's
Burger King
Subway
Dunkin Donuts
Starbucks
Pizza Hut
Domino's Pizza
Conclusion
KFC or Kentucky Fried Chicken is a fast-food chain specializing in fried chicken. It is the second-largest food chain in the globe after McDonald's.
Here in this post, we have given the KFC full form, its history, competitors, and more in detail.