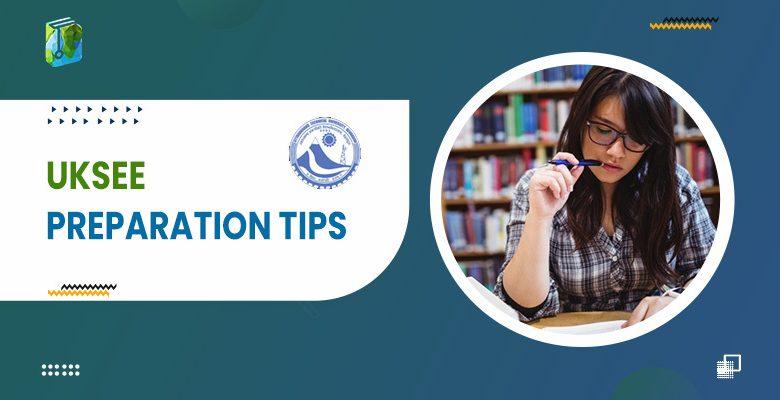 Uttarakhand State Entrance Examination (UKSEE) is a state entrance exam that is conducted for providing admission to candidates into various courses at the graduate and postgraduate levels. The exam is organized by Uttarakhand Technical University (UTU) located in Dehradun.
UKSEE preparation tips can help the test-takers to achieve a good rank in the UKSEE exam. Getting a good rank indicates getting a reputed college so you must start your preparation early to get the college of your choice.
We have curated the best UKSEE preparation tips to help the students ace this exam.
UKSEE Exam Dates 2023 (Tentative)
Candidates can check the UKSEE Exam Dates 2023:
| | |
| --- | --- |
| UKSEE Admit Card Download | May 2023 |
| UKSEE Exam Date | June 2023 |
| UKSEE Result | July 2023 |
| UKSEE Counselling | To be notified soon |
| Last Date to fill UKSEE Application form | To be notified soon |
| UKSEE Application Form | To be notified soon |
UKSEE Preparation Tips
We have listed the best preparation tips which will significantly help the students with their exam preparations.
1. Study Plan
Create your own timetable for UKSEE Exam and follow it properly.
Analyze the subject-wise topics and stay updated with the syllabus.
Divide the syllabus equally as per your time so that every topic gets covered in your study plans.
Highlight the relevant topics and make short notes for yourself.
Gather the mock papers and previous question papers and solve them.
2. Time Management
Students must give equal weightage to all the subjects and prepare for them as per their prepared timetable.
Include short breaks of 15 minutes between long hours of study.
Maintain a proper schedule for every task that you do.
Provide equal time for all subjects.
3. Maintain Health
During preparation, never ignore your health.
Take fresh fruits and vegetables.
Avoid junk food and a heavy diet.
At the time of preparation, do yoga and meditation as it will help you to calm your mind, increasing inner peace, confidence, and power of concentration.
Never over-stress yourself and try to get sleep for at least six to eight hours.
Give some time to your hobbies, like watching TV, playing games, spending time with your friends, etc.
4. Mock Tests
Candidates must take as many mock tests as possible.
These tests help you to understand the nature of the exam and get an idea about the difficulty level.
It helps to manage time efficiently.
Candidates get an idea about their preparation levels.
5. Revision
Make sure you revise every topic thoroughly and prepare well for every topic by revising time and again.
Prepare a separate revision plan for last-minute preparations.
At last, revise all primary topics.
Conclusion
Every year thousands of candidates take the UKSEE exam. It is essential to follow a wise preparation strategy and take the exam. In this article, we tried to deliver some tips that will help you ace the examination. Follow them diligently and prepare well.
Good luck!