Full Form
UPSC Full Form | What is the Full form of UPSC
UPSC - Union Public Service Commission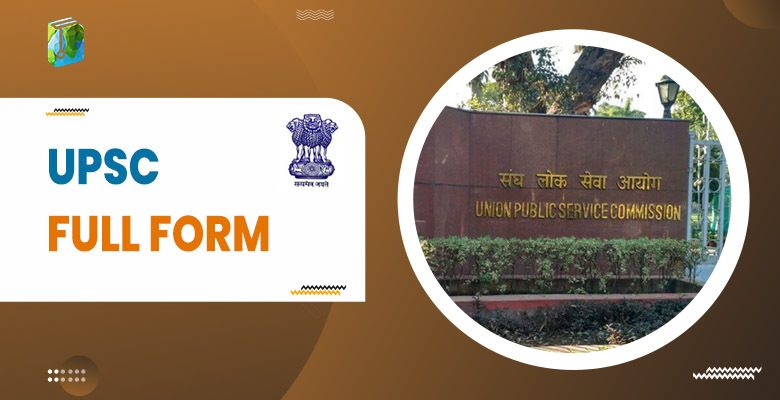 UPSC stands for the full form- Union Public Service Commission. It is a central agency of India which is authorized to recruit civil servants for the executive functions under the government of India by encompassing an open competition system. This article contains the UPSC Full Form and highlights its responsibility, function, and way to access information.
UPSC Full Form
UPSC History
Public Service Commission was established on the Royal Commission's recommendation in 1926 under the chairmanship of Sir Ross Barker. After independence, it became the Union Public Service Commission and was conferred with the constitutional status under article 315 of the Constitution of India in 1950. Its headquarter is located in New Delhi.
The UPSC consists of a chairman and other members appointed by the president of India. Sh. Arvind Saxena is the present chairman of UPSC. The performance of the commission is supervised by the President of India. UPSC is responsible for the recruitment, appointment, promotion, and transfer for different posts.
The Commission conducts the following examinations for appointment to various civil and defense services-
Civil Services (Main) Examination;
Combined Medical Services Examination;
Indian Forest Service Examination;
Geologists' Examination;
Indian Economic Service/ Indian Statistical Service Examination;
Special Class Railway Apprentices Examination
Combined Defence Services Examination;
National Defence Academy and Naval Academy Examination;
Central Police Forces (Assistant Commandants) Examination;
Section Officers/ Stenographers (Grade-B/Grade-I) Departmental Competitive Examination.
UPSC Functions
The UPSC performs the following functions as included under Article 320 of the Constitution of India:
It conducts examinations for appointments to the all-India services, Central services, and public services falling under India's purview.
It assists the states with recruitment needs at the request of the respective governors.
It advises the government relating to the matters of recruitment and disciplinary actions.
It provides advice relating to personnel management matters such as increment, transfer, demotion, dismissal, removal, retirement, etc.
How to access information
(i) Facilitation Counter:- it functions in the campus of the Commission from where any information about any matter under the concern of the Commission can be obtained on all working days by contacting via telephone or by visiting the place.
(ii) Website:- Information about various examinations conducted by the Commission, their notification, the receipt and registration of applications, issue of Roll Numbers and allocation of the venue of the examination, results of written examinations, personality tests, etc. is also available on the website of the Commission at www.upsc.gov.in
(iii) Information under RTI Act, 2005:- Central Public Information Officers (CPIOs) and Appellate Authorities have been appointed by the Commission to provide information to the public members under RTI Act 2005. Their names, designation, Telephone Numbers, and the subject matter dealt with by them are available on the website of the Commission at www.upsc.gov.in