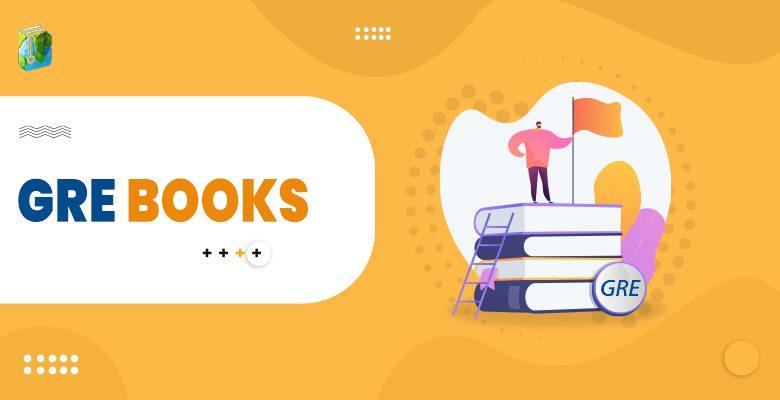 What is GRE Exam?
The GRE is a very renowned exam that is conducted to enroll students in various graduation courses in Canada and the USA (United States of America). It is a very competitive examination, and the students must be very well prepared in order to crack it.
GRE Exam Pattern
The GRE exam is divided into three categories; namely:
Analytical Writing
Verbal Reasoning
Quantitative Reasoning
| | | |
| --- | --- | --- |
| GRE Exam Pattern 2022 | Computer-based | Paper-based |
| Time duration | 3 hours 45 Minutes | 3 hours 30 minutes |
| Total Sections | 7 | 6 |
| Total Questions | 82 | 102 |
The most efficient way to prepare for any exam is by studying through reliable and authenticated books.
There are numerous GRE books available on the market for the preparation of the GRE, but finding the right one makes or breaks the deal. Therefore, we have curated a list of the best GRE prep books that can help you ace this exam.
Best GRE Books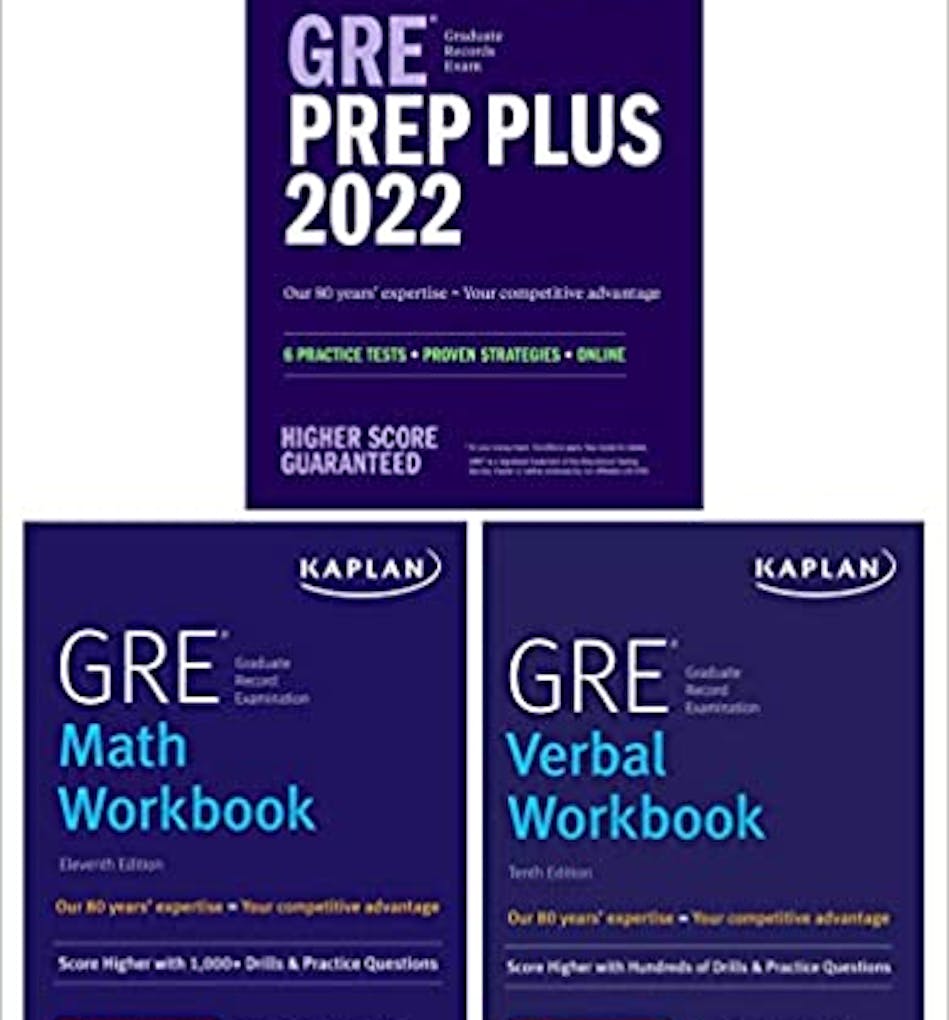 Ratings: 4.6
Price: $69.60
This GRE practice book will guide you through the exam preparation process step by step. This expert-created book includes an essential content review and six practice tests. With this book, you also get a free year of online practice and lessons.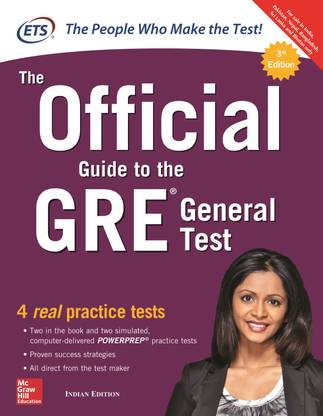 Ratings: 4.6
Price: $22.49 (Kindle), $23.99 (Paperback on Amazon), $40.00 (Paperback from ETS)
If you have to buy just one book to crack GRE, let this one be it. This is published by the conducting authority of the test, which makes it very reliable for test preparation.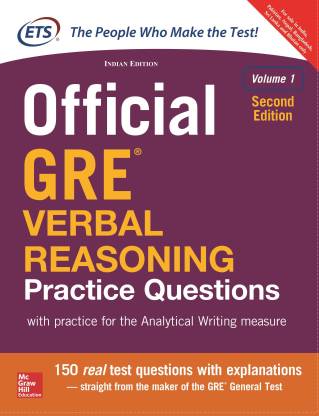 Ratings: 4.5
Price: Bundled: $21.17 (Kindle), 31.71 (Paperback), $37.00 (ebook from ETS)
This book is written by the makers of the exam and, therefore, has authenticity stamped on it. This GRE study guide provides a great quality of practice questions, making this book a must-buy.
Ratings: 4.4
Price: Free $79.95
This is a great option for students who have enough time for preparation. The tests available in this book provide great practice for the students. It has two free versions and two paid ones.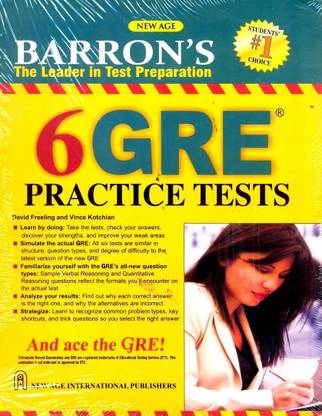 Ratings: 4.4
Price: $16.99 (Paperback)
Compared to other prep books, the questions available in this book have a great resemblance to those on the actual test. The reading passages are quite challenging, and math questions are quite similar to what you will see in the actual test.
Ratings: 4.6
Price: $43.94 (Paperback)
These books are the most recommended ones after the ETS. The quality of these books is very high, although the questions are a little easier as compared to other books. However, they are of great value. The math section of these books is very solid and ensures comprehensive preparation.
7. GRE Analytical Writing
Ratings: 5
Price: $17.68 (Book 1), $14.34 (Book 2), $12.34 (Book 3), $9.45 (Second edition, Kindle)
Solutions to Real Essay Topics (Books 1 & 2): These books contain sample essays, which are not present in many books. They will be of great help to you in making you practice the GRE essay topics. The main book has a total of ten essays.
Ratings: 4.5
Price: $8.99 (Kindle), $38.19 (Paperback on Amazon)
This book provides a great insight into how you can strategize to approach the questions asked on the GRE exam. This book is great for beginners who are looking to start at a slower pace than just diving head-on into the preparations.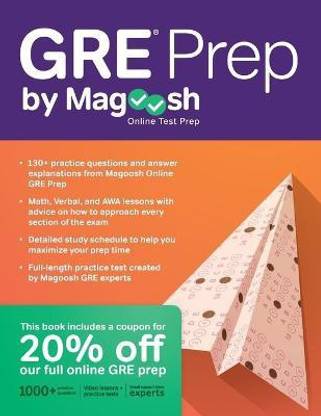 Ratings: 4.3
Price: $9.99 (Kindle), $18.99 (Paperback)
Prepared by a collaborative effort of GRE students and teachers, this is one of the most cohesive GRE preparation books. It is a 468-page book loaded with tonnes of useful information, and each detail in the book has been triple-checked by specialists to maximize students' learning.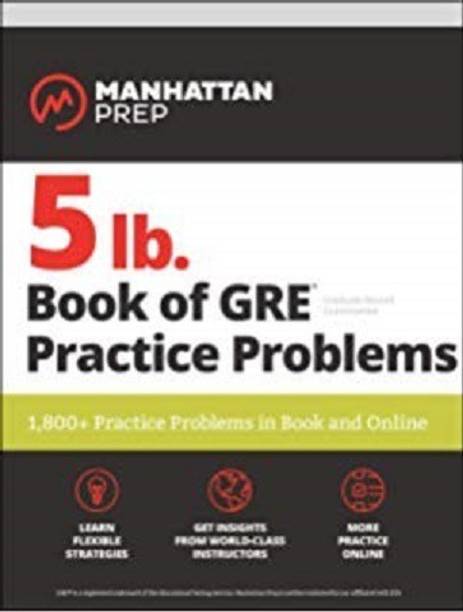 Ratings: 4.6
Price: $16.99
This book really shines when it comes to mathematical problems. This is one of the best books for preparing for the math section of the GRE. The math problems are accurate, realistic, and very similar to those asked on the GRE exam.
Summary
These 10 best GRE books are the Holy Grail when it comes to GRE preparation. They comprehensively cover all the topics essential to be covered while preparing for the exam. These books have been ranked as the best books for preparation based on various parameters such as style, form, content, similarity to the paper pattern, and price. By practicing with these books, the students can build their skills and crack the exam.
Good luck!
FAQs
Q.1 Is 300 a good GRE score?
Ans. Anything above 320 is considered a good score to get you into top colleges.
Q.2 How many sections are there in the GRE exam?
Ans. The GRE has three sections namely: Verbal Section, Quantitative Section, and Analytical Writing Section.
Q.3 Where can I take the GRE exam?
Ans. There are various centers for GRE all across the country. Just visit the official website and register yourself.
Q.4 CAn I prepare for GRE with books?
Ans. Definitely. You can.
People are also reading: