Books
10 Best SAT Books Recommended For SAT Exam Preparation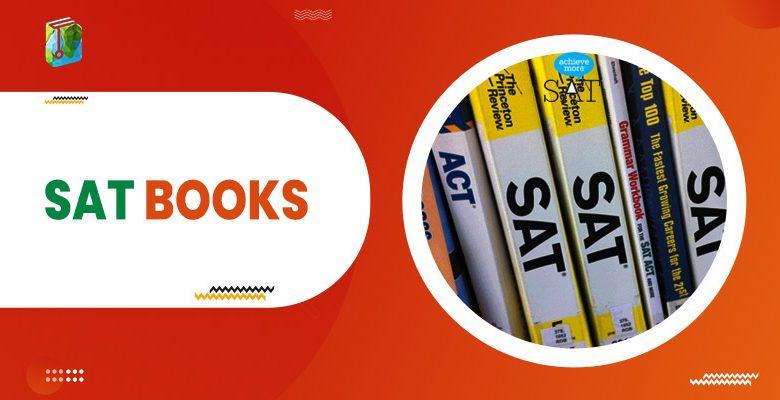 What is SAT?
SAT stands for Scholastic Assessment Test. 
SAT is a standardized exam conducted by the college board to test the writing, critical reading, and mathematical skills of the candidates.
It offers admission to various colleges and universities across the United States. It is a multiple-choice question-based test that helps colleges analyze a student's ability and give them admission if they fit the admission requirement.
SAT Exam Highlights
The SAT exam comprises three main sections:
Math
Evidence-Based Reading
Writing
Additionally, there is an optional 50-minute essay. The total exam time is 3 hours and 50 minutes.
In addition, the colleges review a student's SAT score and high school GPA to analyze whether they will provide admission to that candidate at their college. It is mainly for students who wish to study abroad, and lakhs of students appear for this exam worldwide. To pass this competitive exam, students need to be very prepared. Candidates must choose the best study material to prepare for this exam.
We have curated a list of the best SAT books that will help you ace this exam. Let's begin!
10 Best SAT Books For Exam Preparation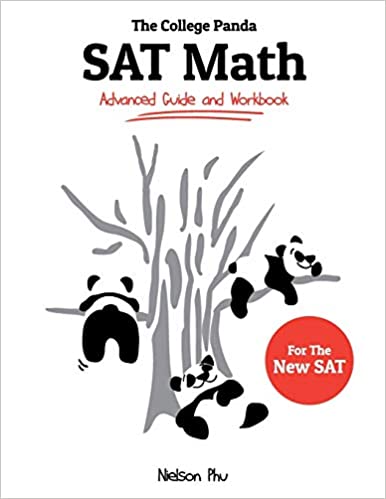 Author: Neilson Phu
Ratings: 4.7
Price: $26.99
The College Panda's SAT Math: Advanced Guide and Workbook for the New SAT book covers all the important math concepts asked in the paper. There are clear explanations of the least difficult to the most difficult topics. Moreover, this book has different types of questions and 500+ practice questions and solutions that will help you ace your exam.
One of the unique features of this book is that it includes the most common mistakes made by the candidates, which will help you not repeat them.
Click here to buy the book now.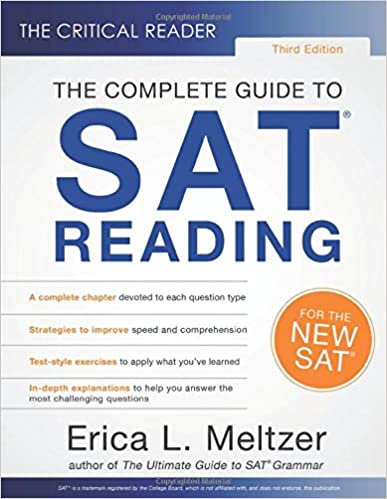 Author: Erica L. Meltzer
Ratings: 4.6
Pricing: $34.95
The Critical Reader's Complete Guide to SAT Reading analyzes the SAT reading segment with the help of question type and ability. It focuses more on what each question is trying to ask.
Moreover, it also has detailed solutions to all the questions. It offers an incredible breakdown of the reading section and supportive methodologies for each question. There are a bunch of high-caliber, practical sections, and questions. The questions in this book are similar to the ones that will be asked on the SAT examination.
In addition, the book also has questions created by SAT toppers and experts.
Click here to buy now.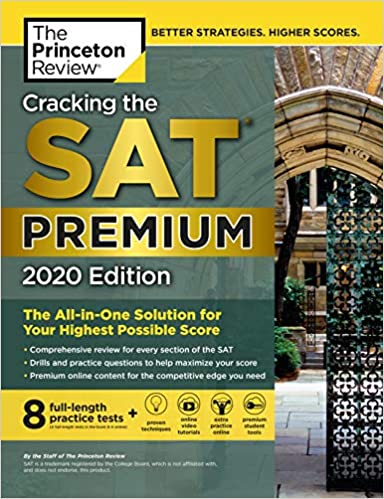 Author: The Experts At Princeton Review
Ratings: 4.6
Pricing: $19.94
This book contains a complete survey of the SAT, covering important concepts such as syntax rules and arithmetical capacities, including some tips and techniques to solve the question paper and time management tips. It contains four full-length mock tests and one extra practice test.
The book offers detailed answer keys for training questions, which assist you in contemplating how you can move toward comparable questions while attending your examination. Moreover, there's an online segment that enables you to score your training tests.
Click here to buy now.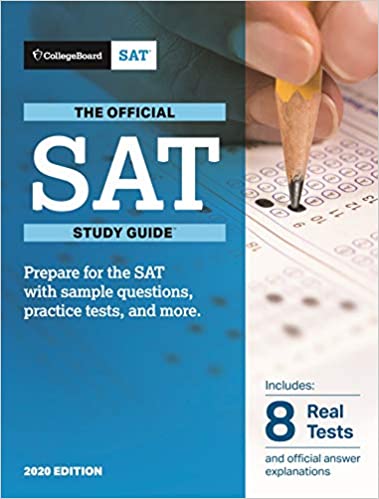 Author: College Board
Ratings: 4.6
Pricing: $19.98
The Official SAT Study Guide is designed by the test-makers exclusively for Level 2 Math. SAT Subject Tests are an important way for candidates to demonstrate a more complete picture of their scholarly foundation and their interests.
A significant number of the present vocations require STEM abilities, and SAT Subject Tests can give a reasonable and solid proportion of understudies' accomplishment in math in secondary school. This data can be used to regularly upgrade an understudy's school confirmation portfolio. In addition, a few schools and colleges also require or recommend that students take the SAT Subject Exams for confirmation or arrangement.
Understudies will gain important experience and raise their certainty by taking practise tests, finding out about test structure, and developing a more profound understanding of what is attempted on the test. It consists of 4 full-length, recently managed tests in Math Level 2, point-by-point answer clarifications for each question on all tests, and elite test-adopting strategies and tips.
Click here to buy now.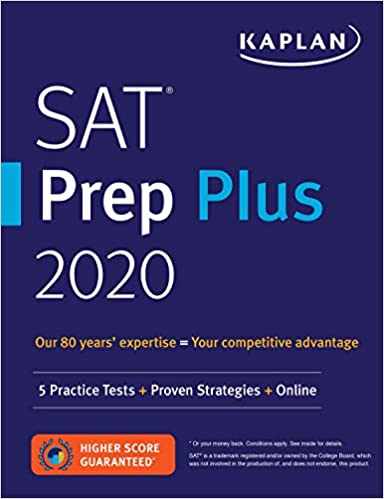 Author: Kaplan Test Prep
Ratings: 4.6
Pricing: $18.27
This book sets you up for test day with master methodologies, clear clarifications, and reasonable work, including a 250-question online question bank. It is a refreshed version that incorporates several new practice questions, new tests, another design dependent on the student feedback, and an online investigation arrangement tool.
In addition, there are five full-length practice tests: two in the book and three on the web. Other than that, it consists of more than 1,400 practice questions with point-by-point clarifications.
Click here to buy now.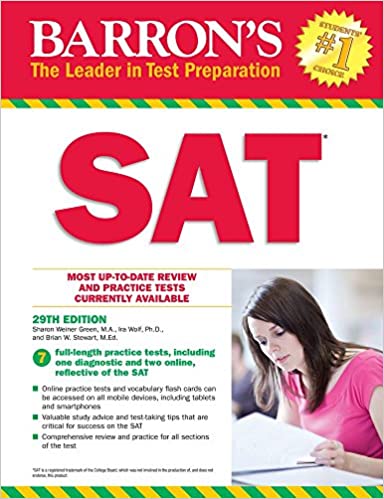 Author: Sharon Green
Ratings: 4.5
Pricing: $23.99
This book offers a lot of questions—thousands of practice questions and detailed lessons with many examples. It is extremely comprehensive, covering every nook and cranny of what you need to know for the SAT. Moreover, this is the best choice if you want a perfect or near-perfect score.
This book provides one diagnostic test and four full-length practice tests with all questions answered and explained, along with an overview of the SAT, an explanation of the test's scoring method, and study advice. It also consists of test-taking tactics for the exam and special strategies for each part of the test.
Click here to buy now.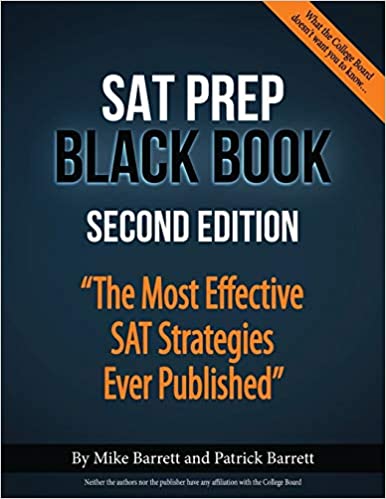 Author: Mike Barrett and Patrick Barrett
Ratings: 4.6
Pricing: $15.02 (Kindle)

This completely modern SAT Prep Book gives you exceptional, powerful SAT techniques from Mike Barrett, an SAT mentor with readers everywhere throughout the globe who does telephone coaching.
Notwithstanding broad and powerful preparation for each part of the SAT, this book gives you itemized, deliberate, simple-to-follow walkthroughs for each question in the four mock tests. It contains 600+ nitty-gritty, methodical, simple-to-follow walkthroughs for genuine SAT questions so you can know what really works for you.
In addition, you'll see each question from the initial 4 SAT Practice Tests tackled in a manner that plainly exhibits the perfect point of view regarding the SAT.
Click here to buy now.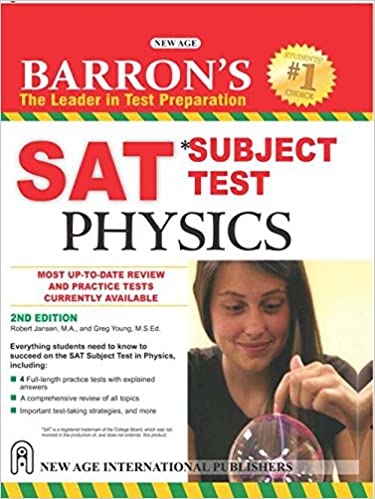 Author: Robert Jansen
Ratings: 4.4
Pricing: $21.99

This book is exclusively dedicated to the Physics section of the SAT test. It deals with tough numerical problems asked on the SAT exam. Furthermore, it provides detailed explanations for each question that is asked in the problem and model tests. There are four useful mock tests that can help the students analyze their level of preparedness for the examination.
The explanations are very clear and help you understand the topic well.
Click here to buy now.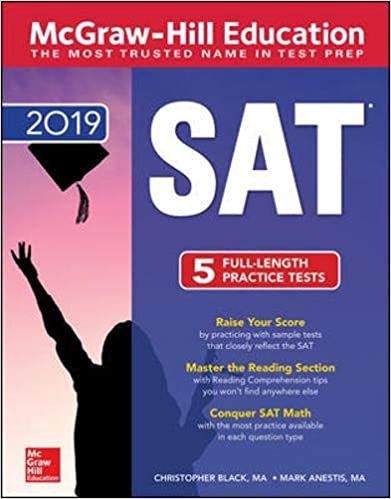 Author: Christopher Black, Mark Anestis
Ratings: 4.4
Pricing: $19.80

This book consists of five full-length practice tests, including one diagnostic test. These are all very similar to the actual SAT exam and include thorough answer explanations for each question. The book's training questions are sensible and take up authentic questions.
In particular, the math addresses genuine problems you'd probably see in the exam. It gives you some accommodating direction concerning mapping out your SAT exam plan. This book recommends starting your prep with a mock SAT practice test and utilizing it to shape your examination plan. It additionally offers some significant systems, for example, improving your adding calculation speed.
You can buy it from here.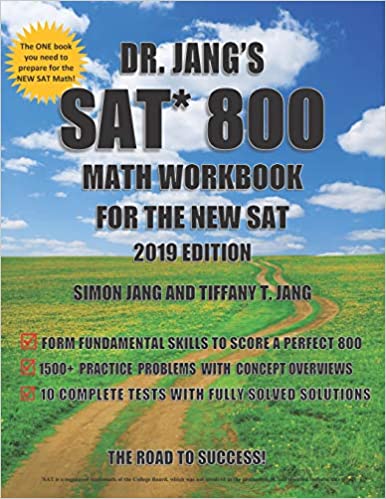 Author: Dr. Jang's
Ratings: 4.1
Pricing: $25.00

By a wide margin, this book's most amazing quality is its sheer number of math practice questions—more than 1,500 of them!
It unquestionably takes a "learning by doing" approach, as you can time yourself and answer practice questions for a considerable length of time. Question types are orchestrated by difficulty level, so you can split them up and redo your math work based on your requirements.
You may begin with Dr. Jang's symptomatic test and, afterward, space out the book's 10 example tests as you prep.
You can buy it from here.
Conclusion
The above-given list has been prepared to keep in mind the best interests of the students. These books are great for candidates who wish to clear the SAT exam in one go. These books help to cover all the subjects on the SAT exam step-by-step so that they can get into the college of their dreams.
Candidates preparing for this prestigious exam must always select the best study material, as the books you read will have a significant impact on your results. Choosing the right study books can lead you to success.
Good luck with your preparations!
FAQs
Q.1 Is there an official SAT study guide for students?
Ans. There are various mediums that you can find online. We have provided the best books for SAT in this article that you can study from.
Q.2 How to get a high SAT score?
Ans. Practice as many mock tests as possible and prepare from the most credible sets of SAT books or online channels.
Q.3 Is one month enough time to study for the SAT?
Ans. One month is not enough. However, the recommended time is at least 2-3 months.
Q.4 What is the highest SAT score?
Ans. The highest SAT score to possibly earn is 1600.
People are also reading: