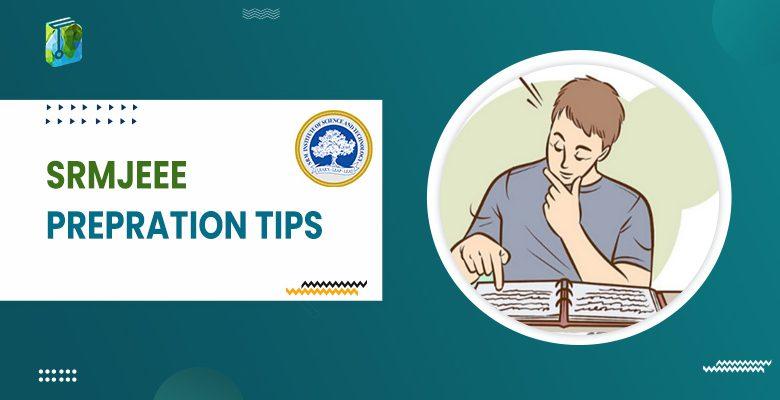 SRMJEEE is a university-level entrance test organized by the SRM University. SRMJEE is a common entrance test for SRM University (All Campuses). Through the SRMJEE exam, candidates will get admission in the B.Tech & M.Tech courses. Those who want to get admission in B.Tech & M.Tech courses from the SRM university need to follow some preparation strategy. So here we are going to describe SRMJEEE Preparation Tips.
SRMJEEE Preparation Tips 2023
Here are given some important tips for the SRMJEEE Exam:
1. Know the syllabus of SRMJEE:
Before starting preparation, candidates must check the SRMJEEE syllabus.
Candidates must check the important topics, which will help them manage their studies better.
The candidates should draw a good plan and schedule their studies accordingly based on the important topics.
Learn how to manage time properly.
Candidates must cover all topics given in the SRMJEE syllabus.
2. Prepare A Timetable:
After knowing the syllabus, create a suitable timetable and follow it properly.
Collect the previous question papers and sample mock papers and solve them regularly.
Set a timetable according to the subjects. When you are dividing the time slot kindly judge your sitting capability in hours.
Try to give minimum 2 hours for one subject.
Know the SRMJEE exam pattern well.
3. Choose The Right Study Material:
Study material will play an important role to get selection. It is recommended to study and never mug up your notes.
Check the syllabus and subjects materials, and then start your preparation.
Collect the previous question papers, unsolved papers, and sample mock papers and solve it given duration time.
Always prefer famous writer's book and try to avoid local books.
Refer to the NCERT books and R.S.Aggrawal books.
Prepare flashcards and short notes which will make revision easier.
Highlights the main points and prepared the notes.
Here are some of the best SRMJEEE Books:
S.No
Subject
Name of the book & Author
1.
Physics
Physics-objective book by DC Pandey,HC Verrma
2.
Chemistry

Inorganic Chemistry- OP Tandon
Organic Chemistry- Himanshu Pandey
Physical Chemistry-  P Bhadur
NCERT Chemistry books

3.
Mathematics

Any CET Book
Mathematics book by  Amit M Agarwal
4. Maintain Your Health
For any examination, good health matters a lot. So take care of your health and avoid everything that will lead you towards sickness. Drink a lot and lots of water. While preparing for exam, students forget to take care of their health, so maintain your health-
take nutritious diet
eat fresh vegetables and fruits
avoid junk food
Playing some sport occasionally or listening to soft music is recommended if you are feeling stressed after long hours of studies.
You can do yoga and meditation to relieve or relax your body.
Take a sleep of at least 7 hours a day.
5. Allot Sufficient Time For Revision:
Revision is important to ensure that candidates don't forget what they have studied.
Revision is very important before the examination as it helps to recall many things that might get skipped from your mind.
Try to complete the syllabus in time so that you will get enough time for revision.
On a daily basis give the 15 minutes for revision.
The regular revision will retain your memory power.
Keep checking your performance; it is compulsory to directly jump upon the previous SRMJEE question on the topic you just finished. You can try to solve some examples in model papers also.
Do not start a new topic in the last stage of preparation.
Conclusion
The candidates are advised to prepare all the topics subject-wise, analyze the syllabus, and concentrate on their studies. Candidates appearing in SRMJEEE 2023 are advised to go through the chapter-wise weightage mandatorily and prepare accordingly for the exam. You must know all the concepts and topics in the syllabus in detail.
Once you cover the syllabus, you can work on mastering the chapters and working on your weak areas.
Good luck with your preparations!
People are also reading: