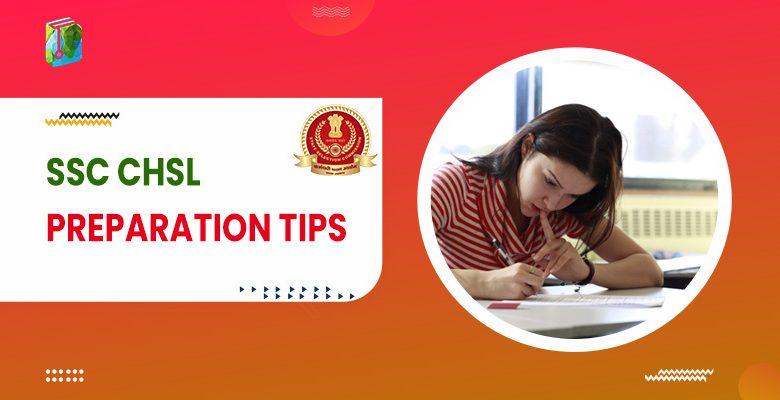 What is SSC CHSL Exam?
The Staff Selection Commission conducts the SSC CHSL or Combined Higher Secondary Level exam. It is a recruitment exam to fulfill various central government jobs. So every year, lacs of candidates participate in the CHSL exam, and a few are selected for government posts.
It includes various posts such as:
Lower Division Clerk
Junior Secretariat Assistant
Postal Assistant
Sorting Assistant
Data Entry Operator posts.
SSC selects candidates through a computer-based test, descriptive paper, Skill Test, or a Typing Test.
The competition for the examination is very tough, and the candidates must be very well prepared to face the exam.
So here we are, sharing SSC CHSL preparation tips that will help you prepare your syllabus.
SSC CHSL Preparation Tips
Study Schedule
Create your own timetable and follow it as one knows their strengths and weaknesses best.
Read the newspapers daily and stay in touch with current events and relevant news.
Gather the syllabus from the SSC official website.
Manage time for every particular section.
Get a basic idea of previous SSC CHSL cut-off marks and start studying. If the last-year cut-off was very high, then competition for the current year will be high.
Clear the concept basic of maths.
Practicing is the ultimate key to success.
SSC CHSL Preparation Tips for the English Language
Read newspapers daily and stay updated with current news and events.
Candidates should have good knowledge of English grammar rules and their correct usage.
Try to attempt the reading comprehension at the beginning and quickly.
Try improving your grammatical skills and knowledge.
Collect the previous question papers and solve them.
English Language section contains-

Sentence Improvement
reading comprehension
Synonym/Antonym
one-word substitution
Spotting Errors

Practice at least 10-20 comprehension passages every day.
Around five questions are expected from comprehensive passages.
Preparation of CLOZE TEST- Make it more manageable and try to find the logic behind the phrase.
Follow the Grammar rules, so you have a clear idea of sentence structuring.
Preparation of Idioms & Phrases – This section might comprise 4 questions only.
For this section, the candidate has only one trick: going through all the questions from the previous year's papers.
Preparation of Synonyms & Antonyms- Approximately two questions will be asked in this section. Try to grasp more and more words from your surroundings.
Search for new words, check the meaning and make sentences with antonyms and synonyms daily.
SSC CHSL Preparation Tips for General Intelligence
It is based on Verbal and Non-verbal. It includes- Semantic Analogy, Symbolic operations, Symbolic/Number Analogy, Trends, Figural Analogy, Space Orientation, Semantic Classification, Venn Diagrams, Symbolic/ Number Classification, Drawing inferences, Figural Classification, Punched hole/ pattern-folding & unfolding, Semantic Series,
Figural Pattern – folding and completion, Number Series, Embedded figures, Figural Series, Critical Thinking, Problem Solving, Emotional Intelligence, Word Building, Social Intelligence, Coding and de-coding, Other sub-topics, if any Numerical operations.
Give an online paper and analyze your current level of preparation.
Do more practice of previous question papers.
SSC CHSL Preparation Tips for Quantitative Aptitude
The Quantitative Aptitude may be the most time-consuming and challenging section among all the parts of the Tier I paper.
It also comprises 25 questions worth two marks each. You should invest no more than 25 minutes in this section.
This section is related to Arithmetic, Simplification, Number System, Trigonometry, Geometry, Data Interpretation, Average, Percentage, Ratio & Proportion, Probability,  Interest, Profit & Loss, Time Speed & Distance, Time & Work, Number Series, etc. are asked in this section.
Clear the concept and formulas.
Spend more time with these topics- Simplification, interest, percentages, ratio and proportion, and age problems. These are easy topics and good scoring topics.
Some topics are scoring but take more time to solve. These topics are- Profit and loss, number series, mensuration, number systems, speed, distance, etc.
Learn all the essential formulas and time yourself while practicing.
SSC CHSL Preparation Tips for General Awareness
Solve last year's papers.
Be updated with current affairs and daily news events.
If you are well prepared for this section, it will take you no more than 7-8 minutes to attempt the entire section.
Only attempt those questions which you are sure about.
You can save time in General Awareness.
Collect information about Culture, Indian History, Geography (India+World), Environment, Economy, and Polity.
Conclusion
Preparation with the right strategy can do wonders. You must opt for good and credible books for this examination. We hope that our preparation tips help you in your exam.
Hoping that the information in this article helps to solve your queries.
Good luck!
People are also reading: