UPTET
Best UPTET Books for Exam Preparation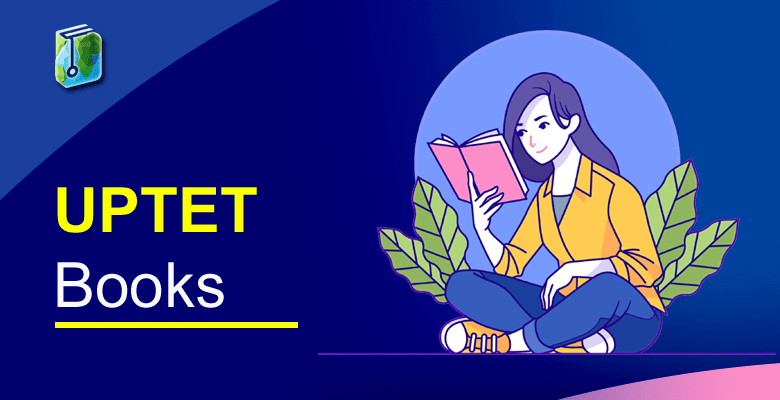 The UPTET is a very tough exam. Every year, lakhs of students register themselves to take part in this exam to get cleared and land the job of their dreams. Due to the high number of participants, the competition is very tough, and the preparation level of the candidates must be excellent, and to achieve this, they must have the best books. In this article, the candidates will get to know about the best UPTET books, which will help them ace the UPTET exam.
Candidates who wish to pursue a career as a teacher in UP schools must pass this exam. The first step toward success is selecting the appropriate study material. The selection of the best book for the UPTET Exam is critical to preparation. In this article, we will share a list of the best books for the UPTET Exam 2021 in child development and pedagogy, mathematics, social science, environmental studies, and Hindi and English language.
Best books cover subjects from both UPTET Exam Paper-I and Paper-II. The detailed information for the subject-specific books is provided below, based on the important considerations listed below.
Get the latest news & updates about UPTET via SMS and e-mail, by entering your details below:
 UPTET Books 2021
The subject-wise list of the best UPTET Books has been given below:
Quantitative Aptitude
| | | |
| --- | --- | --- |
| Book Name | Author | Buy Now |
| Quantitative Aptitude for Competitive Examination | R.S Agrawal |  Click Here |
| Fast Track Objective Arithmetic  | Arihant |  Click Here |
| Magical Book on Quicker Maths | M Tyra |  Click Here |
| Rapid Quantitative Aptitude – With Shortcuts & Tricks for Competitive Exams | Disha |  Click Here |
UPTET BOOKS | 

Best books for UPTET
| | | |
| --- | --- | --- |
| Book Name | Author | Buy Now |
| UPTET – Paper – 2 (Class VI-VIII) Samajik Adhyan | Vidya |  Click Here |
| UPTET – Bal Vikas & Shikshan Vigyan | Vidya |  Click Here |
| UPTET Uttar Pradesh Shikshak Patrata Pariksha Paper-II (Class VI-VIII) Samajik Adhyayan Shikshak Ke Liye (Hindi) | Arihant |  Click Here |
| UP-TET: Paper-II Upper Primary Level for Social Studies Teachers Guide (Popular Master Guide) | RPH |  Click Here |
| Guide UPTET Paper II: Class VI-VIII Social Studies (2017) (Hindi) | GKP |  Click Here |
| UPTET RAPID MASTER PRACTICE WORKBOOK | Unique |  Click Here |
| CTET & TETs English Language Paper I & II  | Arihant |  Click Here |
| UPTET Paper-II Class VI-VIII Code | Tewatia |  Click Here |
| UP TET PAPER – 1 2016 IN HINDI | Unique |  Click Here |
| UPTET – Paper-II Class VI-VIII (Social – Studies) 15 Practice Sets 2017: Includes Solved Papers (Hindi) | GKP |  Click Here |
People are also reading: