UKPCS
Uttarakhand PSC 2021: Revised Notification Released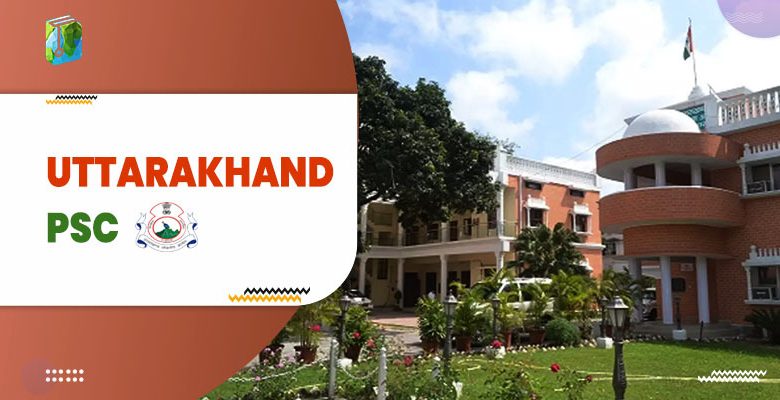 Uttarakhand PSC 2021: The Uttarakhand Public Services Commission (UKPSC) has re-released the UKPSC / UKPCS 2021-22 application form for filling various vacant positions in various department of the Uttarakhand Government. The revised number of vacancies for the UKPSC PCS 2021 recruitment is now 318.
For filing these vacant positions UKPSC has released a revised official notification. Those who have completed their graduation from any recognized institution or university can apply for the examination and the selection process. Candidates can fill their choices according to the various post availability and their eligibility criteria as per the UKPSC/UKPCS or PPS and many more posts. The below-given article will provide complete information about the number of available vacant positions, application form, exam dates, exam pattern, eligibility criteria, preparation tips, admit card, syllabus, and other important information.
UKPCS 2021
Uttarakhand PCS (UKPSC) Important Highlights
| | |
| --- | --- |
| Organization-Name | UKPSC Uttarakhand Public Service Commission |
| Exam-Name | Combined Competitive Exam |
| Apply |  Online |
| Date to apply | 8th December, 2021 |
| Last-date | 28th December, 2021 |
| Official-Website: | www.ukpsc.gov.in/ |
Get latest news & updates about UKPCS via SMS and e-mail, by entering your details below:
[ninja_form id=5]
Uttarakhand PSC (UKPSC)/(UKPCS) Exam Dates 2021
| | |
| --- | --- |
| Event |  Dates |
| Official Notification Release Date |  07th December, 2021 |
| Application Form Submission Last Date |  28th December, 2021 |
| Availability of Admit card | Will be published soon |
| Exam Dates | Will be published soon |
| Result Announcement | Will be published soon |

Uttarakhand PCS (UKPCS) Application Form
The revised Application Form is available on the official website of UKPSC. Candidates need to fill their complete details into the PSC/PCS application form. Candidates need to check their eligibility before going to apply for UKPSC/UKPCS. Candidates can check application fee from here.
Uttarakhand PCS (UKPSC)/UKPCS Eligibility Criteria
Should have completed the graduation from a recognized institute.
For the post of District Information Officer / Feature Writer, candidates must have a graduation degree with Hindi as a compulsory subject.
For the post of Sahayak Nagar Niyojak, candidates must have post-graduation diploma in Town and architect planning or associate membership of American institute of town/ Institute of planner/ Institute of town planner or institute of town planner India.
Candidates age should fall under minimum 21 years and maximum 42 years as on 1 July 2018.
Uttarakhand PCS (UKPSC)/(UKPCS) Application Fee
SC/ ST and PhD category candidates will have to pay the fee of Rs. 60
For General category application fee will be Rs. 150.
Uttarakhand PCS (UKPSC)/(UKPCS) Exam Pattern
Uttarakhand PSC Exam Pattern is given below:
The top level exam will be organized by Uttarakhand Government in three stages. The Preliminary level test have two objective type of question papers. Those who will successfully clear the Preliminary exam will be eligible for the Mains examination and can register for the same. Candidates successfully clearing the Mains examination can go for next stages which is the Interview process. All question papers will contain 200 marks excepts language question papers.
In the Mains examination a total of 7 question papers will be asked. The language question papers will be of 300 marks. Those who clear all the stages of the examination will be selected for PSC/PCS.
UKPSC/UKPCS Preliminary Exam (Objective type)
S.No.
Subject
Total Questions
Time
Max Marks
1
General Studies
150 (1 marks ques)
2 hour
150
2
General Knowledge
100 (1.5 marks ques)
2 hour
150
Total
4 hour
300
UKPSC/UKPCS Main Exam (Written Exam)
Question Paper
Subject
Max Marks
Time
1st
Language
300
3 hour
2nd
Indian History, National Movement, Social & Culture
200
3 hour
3rd
Indian Administration, Social Justice & International Relations
200
3 hour
4th
India & World Geography
200
3 hour
5th
Economic & Social Development
200
3 hour
6th
General Science & Technology
200
3 hour
7th
General Interest & Conduct Science
200
3 hour
Interview
200
Total Marks
1700
Also Check:
UKPSC Admit Card
Those who are eligible and successfully register for the Uttarakhand PCS Exam, will get the UKPSC Admit Card. The candidates need to take their admit card in the examination hall whenever the exams are conducted. Candidate who can not take their admit card in the examination hall will not permitted to attend the examination. The admit card will be released through the online mode in the official website.
UKPSC Result
The results will be published once all the stages are successfully completed. Results will also be announced after successfull completion of Uttarakhand PCS. The results of Preliminary and Mains stage will be announced separately. After the successfull commencement of the interview round, the final results will be declared.
Uttarakhand PSC (UKPCS) Syllabus 2021 for General Studies
Indian History, Culture and National Movement
Pre-Historic Period, Mauryan Empire, Advent of Islam in India, Mughal Empire, Advent of Europeans, Gupta Empire, Post-Gupta Period, Indian National Congress, First World War & Indian National Movement, Government of India Act 1935
History and Culture of Uttarakhand
Pre-historic Period, Proto-historic period, Kuninda and Yaudheya, Ancient tribes of Uttarakhand, Parmar dynasty of Garhwal, Kartikepur dynasty, Kattyuri dynasty, British Rule, Chand dynasty of Kumaon, Tehri Estate, Gorkha Invasion and their rule in Uttarakhand, Role of Uttarakhand in India's national movement, Freedom Movement in Uttarakhand- First war of Independence (1857) and Uttarakhand, People's movements of Uttarakhand
Indian and World Geography
Geography of world, Earth and Solar System, Important Branches, Latitudes, Lithosphere, Rotation, Longitudes, Time, Eclipses, Revolution, Plateaus, Continents, Mountains, Hydrosphere, Planes, Atmospheric layers, Lakes and Rocks, Isolation, Composition, Humidity
Geography of India
Geographic Introduction, Climate, Relief and Structure, Vegetation, Drainage system, Livestock breeding, Plants, Insect, Soils, Irrigation, Power, Water Resources
Geography of Uttarakhand
Geographical location, Climate, Relief and Structure, Animal Husbandry, Drainage system, Vegetation, Minerals, Wild life, Agriculture, Irrigation, Major Cities and Tourist Places, Populations
Indian & World Polity
Indian Polity National & International, Panchayti Raj, Constitution of India, Issues Concerning Rights, Public Policy, Political System of Uttarakhand
General Science and Technology
Science and Technology in India, Ecology and Environment, Current Affairs, Life Science, Physical Science/Awareness, Scientific Glossary, Current events of State, National and International Importance
Uttarakhand PSC (UKPCS) Syllabus 2021 for General Aptitude
Reasoning & Mental Ability
Logical & Analytical Ability, Aptitude, General Mental Ability, Decision, Statistics Analysis, Numerical Identifications
General English & Hindi Language Proficiency
Vocabulary, Synonyms, Antonyms, Phrases/phrasal verbs, One-word substitution, Transformation of sentences.
Uttarakhand PSC (UKPCS)/(UKPCS) Exam Centers
| | |
| --- | --- |
| Pauri (Garhwal) | Ranikhet (Almora) |
| Rishikesh | Bageshwar |
| Dehradun | Champwat |
| Srinagar Garhwal | Nainital |
| Kotdwar (Pauri Garhwal) | Haldwani (Nainital) |
| Rudraprayag | Pithoragarh |
| New Tehri | Rudrapur (Udham Singh Nagar) |
| Uttarkashi | Pantnagar (Udham Singh Nagar) |
| Roorkee (Haridwar) | Bageshwar |
| Haridwar | Almora |