Education
8 Best Books For Railway Group D Exam 2023 [Subject-Wise]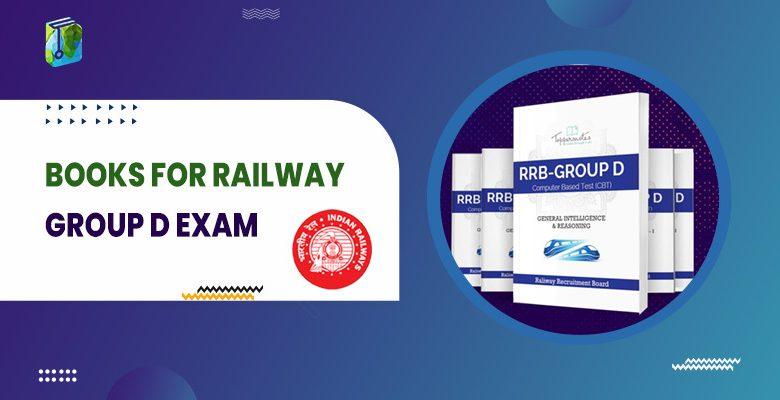 If you are appearing for the Railway Group D recruitment examination, then you need to know the best books for Railway Group D.
What is RRB Group D?
RRB Group D is a national-level exam held at the behest of the Railway Recruitment Cells by RRBs. For aspirants who wish to work for the Indian Railways, RRB Group D recruitment is a good opportunity. The number of Group D vacancies on the railways is usually in the lakhs. In 2022, the total number of Railway Group D vacancies is 1,03,769.
The applications for the Railway Group D exam come in around one crore. This means that approximately 100 people are fighting for a single slot. To get chosen, you must have the appropriate study materials in hand. To make things easier for you, we have created a list of the best books you will need to prepare for the Railway Group D exam. Let's look more closely at these railway exam books.
Best Railway Group D Books In 2022
Topic
Books
Mathematics

Quantitative Aptitude for Competitive Examinations by R.S. Agarwal
Quantitative Aptitude for All Competitive Examinations by Abhijit Guha

Reasoning

A Modern Approach to Verbal & Non-Verbal Reasoning by RS Agarwal
Logical and Analytical Reasoning by AK Gupta

General Science

Lucent's General Knowledge (Science section) by Lucent Publication
Rapid Fire GK Book by Disha Publications

General Awareness

Manorama Year Book (English) by Malayala Manorama
Pratiyogita Darpan by Upkar Publication
Best Mathematics Books For Railway Group D
Highlights
Author: RS Agarwal
Publication Year: 2017
Publisher: S Chand Publication
This is one of the best RRB books that has earned a unique place of respect and recognition among aspirants taking a wide range of competitive exams. With the evolving exam pattern, the book continues to reinvent itself while remaining committed to its core principle of delivering the best material with simple answers.
The book is more comprehensive than previous editions, with over 6000 questions. The chapters begin with a basic theory which is supplemented with concepts and examples. There are also several practice questions to choose from.
Moreover, the book includes the most recent examination trends and practice questions from previous years' exams. It is a good option for students preparing for the Railway Group D exam and other competitive exams.
You can buy this book from here.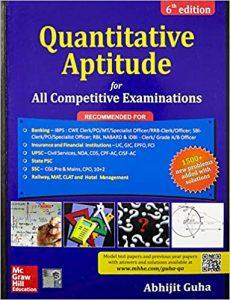 Highlights
Author: Abhijit Guha
Publication Year: 2017
Publisher: McGraw Hill
The 6th remastered edition of Abhijit Guha's 'Quantitative Aptitude for All Competitive Examinations' comes amid when quantitative aptitude is becoming increasingly essential. It is known as one of the best railway exam books to study from.
Its importance is reflected in different competitive examinations like the Railways Group D, RBI, UPSC, etc. An aspirant must comprehend a wide range of subjects and questions within each topic, with different levels of difficulty.
When it comes to studying for these exams, speed and efficiency are crucial. The theory in each chapter has been improved and enriched with all of these factors in mind. A slew of new challenging problems with solutions ranging in difficulty has been incorporated under the new pattern of the RRB Group D exam.
You can buy this book from here.
Best Reasoning Books For Railway Group D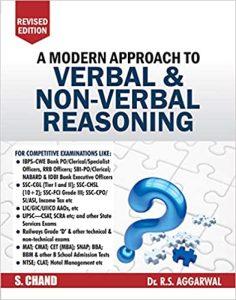 Highlights
Author: RS Aggarwal
Publication Year: 2018
Publisher: S Chand Publication
Nonverbal reasoning is a crucial element of aptitude tests used in many job applications and competitive admissions exams. Nonverbal questions can be represented with diagrams or pictures. As a result, dealing with them necessitates a one-of-a-kind approach. This book walks readers through a well-thought-out method for learning this subject, which includes:
A virtual question bank for practice that allows the candidate to deal with similar problems.
A system of classification, organization, and grading for all types of questions.
A plethora of solved examples.
Complete logical explanations for all solutions.
A new section has been added with recent (memorized) questions and associated answers/solutions from various competitive tests. The book maintains the core traits and framework of the previous standard while adding a contemporary perspective to Verbal and Nonverbal Reasoning.
You can buy this book from here.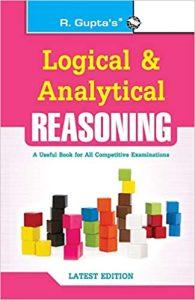 Highlights
Author: AK Gupta
Publication Year: 2021
Publisher: Ramesh Publishing House
Nearly every competitive exam now includes a section on logical and analytical reasoning. Because the last edition of this book was published in 2017, there was a pressing need for a new edition. It was the first book on analytical reasoning, and it continues to be the best book for railway exam preparation.
This is one of the first books to focus on reasoning ideas before moving on to questions. It goes over every topic in great detail. Quicker techniques are provided wherever possible.
There are two portions in this book: logic-based reasoning and rule-based reasoning. This book will help you prepare for the Railways Group D, LLB Entrance, and other competitive exams. Take a look at some of the important features of this book:
This is a study that anyone unfamiliar with the subject can read.
It contains a large number of practice questions.
All of the responses are accompanied by explanations.
The questions are structured to discuss the new exam pattern and syllabus.
You can buy this book from here.
Best General Science Books For Railway Group D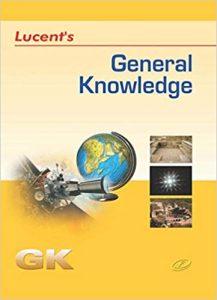 Highlights
Author: Dr. Binay Karna
Publication Year: 2020
Publisher: Lucent Publication
Lucent's General Knowledge is the best book for general science preparation. Sports, Politics, International News, Entertainment, Science, and New Updates are among the sections of the book. The book's Science section is extremely important. Candidates taking a variety of competitive exams will benefit from this book. The articles' objectivity is precise and accurate, making them a favorite among applicants.
The information is regularly updated with new editions yearly, making the book a good choice for the Railway Group D exam. MCQs at the end of each chapter are also included in the book, which helps with revision.
You can buy this book from here.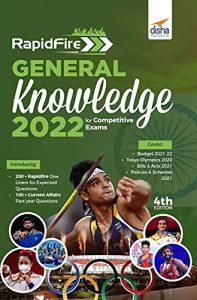 Highlights
Author: Disha Experts
Publication Year: 2021
Publisher: Disha Publication
The fourth Edition of Disha's Rapid General Knowledge 2022 for Competitive Exams has been completely revised and updated. This book is the best approach to brush up on general information in preparation for competitive exams such as the Railway Group D, PO books, and UPSC. The book contains the following important topics:
Exam-Specific Updates on Budget 2021
Exam Updates- Banking, Railways
Agriculture
Environment
Scientific & Technological Developments (Space, Defense, Nuclear, etc.)
Govt. Policies
Sports
Another unique feature of this new edition is the inclusion of Past Current Affairs Questions as well as Current Affairs One Liners for the Most Expected Questions. The book includes a panoramic view of India and the rest of the world, as well as a quick review of general science such as history, politics, geography, environment, economy, general science, art and culture, and sports.
You can buy this book from here.
Best General Awareness Books For Railway Group D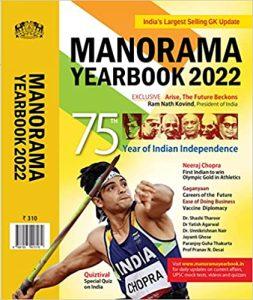 Highlights
Author: Mammen Mathew
Publication Year: 2021
Publisher: Malayala Manorama
The Manorama Yearbook, by the Malayala Manorama Group, is an annual knowledge encyclopedia. The Manorama Yearbook 2021 edition is available in three more languages other than English and Hindi. The primary goal of the Yearbook is to close the information gap that exists in society. The Yearbook has proven to be a useful resource for students over the years, providing fresh perspectives on general knowledge and current events.
Furthermore, it has influenced lakhs of people's lives and careers across India by providing competition and assisting them in exams such as the Railways Group D, UPSC, and defense. The Manorama Yearbook's online edition will substitute the printed version by providing daily news updates, unique stories, expert perspectives, quizzes, and more.
You can buy this book from here.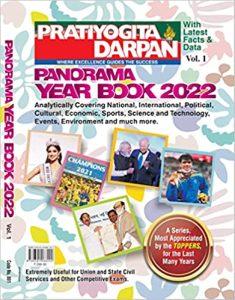 Highlights
Author: Pratiyogita Darpan
Publication Year: 2022
Publisher: Upkar Publication
If you want to have a successful personal and professional life, you must stay updated with the current events in and around the nation. In light of the upcoming bank and railways exam, Upkar has released a new edition of the highly popular Pratiyogita Darpan, which is one of the best books for Railway Group D, and other banking and recruitment entrances exams.
This current affairs book is structured into 12 chapters, that is one for each month. In addition, the book contains an overview and a handful of solved questions from prior years.
You can buy this book from here.
Conclusion
The Indian Railways Group D has one of the maximum number of job vacancies. There is no holding back for you if you select the best books for Railway Group D and put in the required hard work and consistency. The books provide enough knowledge for an aspirant to connect with current affairs and newspaper reading while also allowing them to formulate self-evaluation questions.
These were some of the most credible and best books for the RRB Group D exam. If we missed any, please let us tell us in the comments below.
Good luck!
FAQs
Q.1 When is the RRB Group D 2022?
Ans. The exam will be tentatively held in July 2022. However, there is no official notification yet. We will update you as soon as the authorities release the schedule.
Q. 2 What is the monthly salary of Group D?
Ans. The basic salary of any Group D post is Rs. 18000 per month.
Q.3 What is the age limit for Group D?
Ans. The age limit is between 18-33 years.
Q.4 What are the posts in Railway Group D?
Ans. There are several technical and non-technical posts. Some of them are; Cabinman, Group D – Engg, Helper-II (Electrical/ Mechanical/ S & T), Switchman, Keyman, Fitter, Welder, Porter, etc.
People are also reading: