Books
10 Best Physics Books You Must Not Miss Reading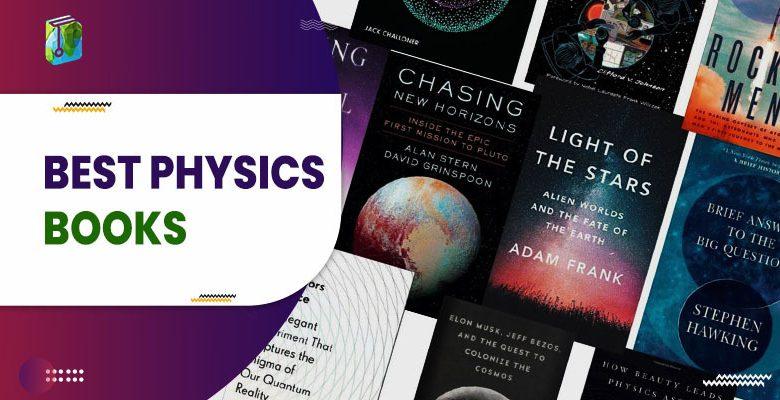 What is Physics?
Physics is the field of science that studies the structure of materials and the interactions of the planet's fundamental particles. While quantum physics studies items as small as atoms, general relativity theory tells us the mystery behind the entire galaxy.
Physics is a broad discipline encompassing everything from simple concepts like movement and heat to more advanced concepts like quantum mechanics. This fascinating subject has brought many previously unfathomable things to fruition and has the power to get many more to the realization of this world. Let us show you the 10 best books on Physics to read and satisfy your passion for learning the subject in depth.
10 Best Physics Books
A Brief History of Time by Stephen Hawkings
Lost in Maths by Sabine Hossenfelder
Through Two Doors at Once by Anil Ananthaswamy
Chasing New Horizons by Alan Stern and David Grinspoon
Rocket Men by Robert Kurson
The Space Barons by Christian Davenport
Light of the Stars by Adam Frank
The Atom: A Visual Tour by Jack Challoner
Brief Answers to the Big Questions by Stephen Hawking
The Dialogues: Conversations About the Nature of the Universe by Clifford V. Johnson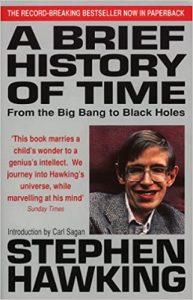 Highlights
Author: Stephen Hawking
Publication Year: 1995
Publisher: Bantam
A Brief History of Time is a milestone publication in Physics and one of the best books for physics of all time. More than 20 years ago, it was released to great critical praise and economic triumph. Stephen Hawking was one of this generation's greatest thinkers. In this book, he ponders important topics like how the universe came into existence and what enabled it to begin? Is it true that time always moves forward? Is the cosmos limitless, or does it have limits? Is there a fourth element to space? What will occur once everything comes to a close?
A Brief History of Time drifts into the domains of black holes and protons, antimatter and projectiles of time, the big bang, and a greater God, where the options are magnificent and unexpected in a vocabulary we can all comprehend. Stephen Hawking helps us connect to the deepest secrets at the center of existence with vivid pictures and amazing imagination.
You can buy this book from here.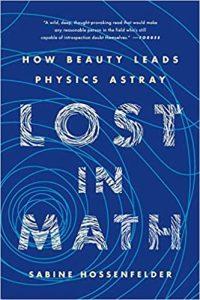 Highlights
Author: Sabine Hossenfelder
Publication Year: 2020
Publisher: Basic Books
Why has it taken more than forty years for a big accomplishment in foundational physics? It's because physicists think the finest theories are technically beautiful, intuitive, and appealing, and those that aren't are discarded, according to scientist Sabine Hossenfelder. This pursuit for beauty runs counter to scientific objectivity, resulting in various hypotheses in conceptual particle physics. As one of the best physics books, it offers comprehensive knowledge of string theory, quantum theory, quantum dynamics, field principle, black holes, and even the beginnings of the universe.
Dr. Hossenfelder makes the case that before physicists can uncover facts, they must reconsider their methodology and accept reality. This engaging book is honest and frequently rather hilarious and will be liked by any scientifically minded person.
You can buy this book from here.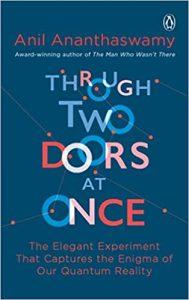 Highlights
Author: Anil Ananthaswamy
Publication Year: 2018
Publisher: Penguin Viking
Thomas Young's 200-year-old double-slit experiment amazes scientists and nonspecialists alike because it demonstrates how strange and paradoxical reality can be at the smallest scale. This well-written book also delves into the various issues raised by the famous double-slit experiment, including what exactly is the measurement issue? Are photons a matter or a wave? Are particles real before we see them, or does seeing them make them a reality? Is there a boundary between the quantum realm and the academic era of our everyday lives?
Is the cosmos split in two every time a particle passes through double-slit if there isn't such a spot? It is the best physics book for self-study the fascinating and approachable explanation of quantum physics. This book is especially suitable for nonspecialists, amateurs, and scientific students. You may find yourself unable to put this riveting book down unless you've finished it.
You can buy this book from here.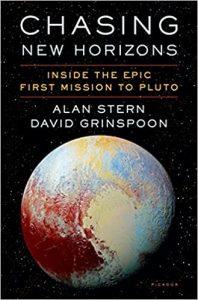 Highlights
Author: Alan Stern and David Grinspoon
Publication Year: 2018
Publisher: Picador
This gripping true story is for you if you enjoy reading stories of underdogs who defy all obstacles to attain a specific goal. The fight to launch a trip to Pluto started in the late 80s, lasted through the 90s and was made official in the early 2000s.
Even though the book details the political and bureaucratic maneuverings that went into the Pluto expedition, the language is so plain and engaging that you won't be able to put it down. New Horizons took many years to reach Pluto. It is a remarkable documentary on how science works, even if everything appears to be working against it.
You can buy this book from here.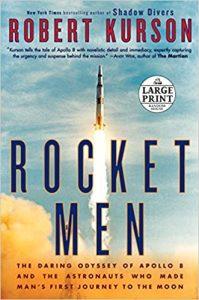 Highlights
Author: Robert Kurson
Publication Year: 2018
Publisher: Random House Large Print
This physics novel tells the individual stories of 3 men who orbited the Moon, astronauts Frank Borman, Bill Anders, Jim Lovell, and their spouses and kids. It was 1968, a period of immense cultural and political turmoil in the U.S. After the Soviets successfully introduced Sputnik, JFK declared that America's goal was to reach the Moon by 1970. At the same time, murders, riots, rallies, the War In Vietnam, and the Cold War were all at their heights in the United States.
Everyone was amazed at how this expedition could have succeeded with such crude technology and computers at the time. It was practically a wonder that Apollo 8 happened at all, even more, astounding when you consider that this expedition was put together in just 4 months, with no pre-launch training. After all of that year's heartbreaking tragedies, Apollo 8 was a Christmas miracle that the country needed to renew optimism and hope. If you enjoyed The Right Thing and Apollo 13, you'd enjoy this riveting, painstakingly researched book written by a superb storyteller.
You can buy this book from here.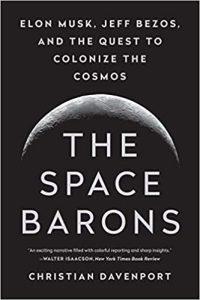 Highlights
Author: Christian Davenport
Publication Year: 2019
Publisher: PublicAffairs
What does the future hold for space exploration after the Moon expeditions are completed? If you are interested in space travel, you must read this intriguing and comprehensive book. Recently, space barons' mega-corporations — led by Elon Musk and Jeff Bezos, but also Richard Branson and Paul Allen — are storming to the forefront of the space race, trying to take control from NASA and other government bodies.
For that purpose, these multi-millionaires are investing their enormous wealth (and even greater egos) to develop a new Space Age that will benefit only the privileged. This thought-provoking book is based on years of intensive study and exclusive surveys with all four millionaires whom the author had special access while writing it. I was especially interested in knowing more about Jeff Bezos, who tends to stay out of the spotlight whenever possible.
You can buy this book from here.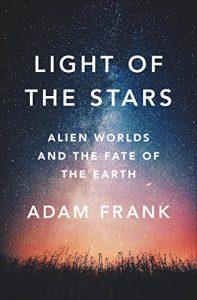 Highlights
Author: Adam Frank
Publication Year: 2018
Publisher: W. W. Norton & Company
Is Earth the only place in the universe? Is it realistic for life to sustain on other worlds? This fascinating book explores the (relatively) new science of astrobiology, a field that studies new realities and possibilities while uncovering universal truths about life and the planets it emerges on. It's even guiding us in determining the boundaries of our fate and future as we drastically transform the Earth we live on: will we be capable of withstanding the greatest and most destructive force we've ever faced — ourselves?
Astrophysicist Adam Frank uses a graceful writing style and conversational words to make modern science understandable and elucidating. As one of the most popular physics books for nonspecialists, the book examines important questions like how intelligent life could emerge and why we have never identified any sign or signal verifying that we are not alone in the universe.
The author makes convincing reasons throughout this monumental work that not only alien civilizations have existed many times before, but that many of them have driven their own planets into their own Anthropocene, which leads to the most critical question of all: what can those alien civilizations tell us about our own destiny?
You can buy this book from here.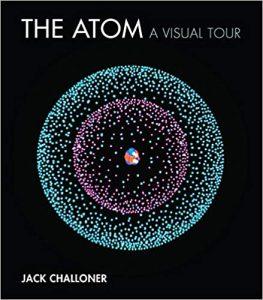 Highlights
Author: Jack Challoner
Publication Year: 2018
Publisher: The MIT Press
The Atom is a visually attractive and interacting overview of physics and chemistry, as well as the history of our mindset about atoms and their structure: how atomic connections create the properties of everyday materials; and what subatomic particles and their quantum world teach us about the nature of existence in the larger world we live in.
The audience is also taken on a tour of the elements, their primal origins, the periodic table, molecules, and chemical processes in the book. At the atomic level, readers will also learn about magnetic resonance imaging, radiometric dating, and nuclear procedures. At least one spectacular full-color picture or photograph adorns each page. This beautifully constructed and well-written book will appeal to a wide range of audiences, including youngsters, students, and nonspecialists.
You can buy this book from here.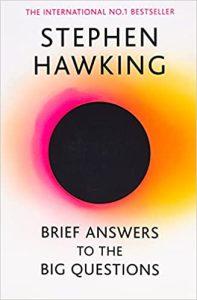 Highlights
Author: Stephen Hawking
Publication Year: 2020
Publisher: John Murray
Unless legendary cosmologist Stephen Hawking miraculously returns from the dead, this will be his final book — his last message to humanity. Professor Hawking offers simple, understandable solutions to several important problems, some of which were formerly viewed as purely religious: is there a God? What was the beginning of it all? What brings us here? Other important problems, such as whether time travel is possible, have always been the subject of science and science fiction.
What is it like to be inside a black hole? Is there worldly life elsewhere in the universe? Is it a good idea to inhabit space? Is it possible to accurately predict the future? Will civilization survive on Earth? Many of them are continuations from Professor Hawking's prior books, so a loyal fan who has read his entire oeuvre may be dissatisfied because there is little here that is truly fresh, though I was charmed by Professor Hawking's witty digs at the Trump crime family.
You can buy this book from here.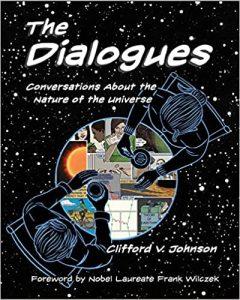 Highlights
Author: Clifford V. Johnson
Publication Year: 2018
Publisher: The MIT Press
Have you ever studied a graphic novel that deals with a scientific topic? If not, you're in for a surprise with this massive book, which uses the novel graphical approach to convey a series of discussions about the nature of the universe — an entire series of conversations that, I suspect, will never get old.
This book, composed by physicist Clifford Johnson and illustrated with full-color cartoons, enables the readers to listen in on a succession of nine talks in coffee bars, trains, and exhibitions about various themes. After each chapter, many pages of notes provide further knowledge about the things mentioned and additional resources for learning more about them.
You can buy this book from here.
Conclusion
Physics is the study of our existence from the atomic level. There is still a lot to uncover in the world's mystery and outside the world, from atomic to galaxy level. Physicists are constantly in search of a theory of everything – this is one of the major goals in physics.
There are still many discoveries to be made in the universe, and those which are discovered are mentioned in the book. We have tried to present the best physics books among all to the knowledge you have about the major discoveries of physics, hope you like them.
Happy Reading!
FAQs
Q.1 Is Physics tough to understand?
Ans. Physics is considered one of the most challenging subjects. However, with consistent practice and dedication, it becomes easy to understand.
Q.2 Which are the best books on basic Physics?
Ans. There are plenty of them. We have mentioned the same in this article, please go through the list.
Q.3 Who is the world's best Physics teacher?
Ans. Albert Einstein. He was a theoretical physicist and one of the greatest teachers.
Q.4 Who invented Physics?
Ans. Galileo Galilei founded modern physics.
People are also reading: