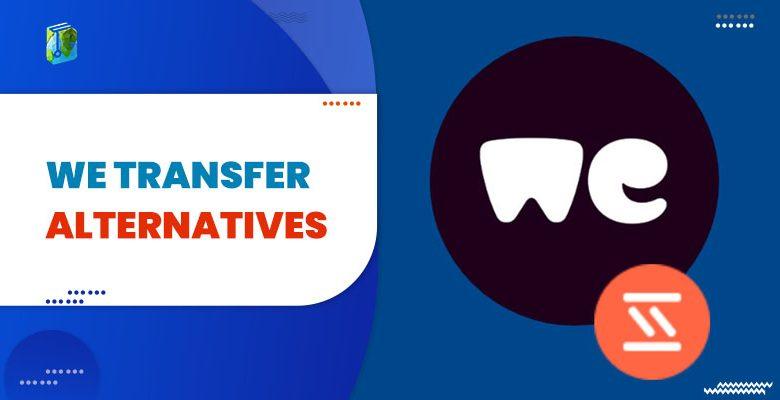 Our lives have become heavily dependent on digital resources. The daily applications, personal data, contacts, bank details, and almost everything are stored digitally. As there is humongous data and information, the need to organize and share files is increasing daily. There are plenty of file transfer and storage applications and tools available. One of the trendy options is WeTransfer.
It is one of the easiest ways to transfer your files and enjoy great storage. You can quickly transfer files, collaborate with the team, and enjoy the built-in customization.
However, some people must be looking for WeTransfer alternatives! This post guides you through the 7 best WeTransfer alternatives in detail to make an informed decision.
What is WeTransfer?
WeTransfer was founded in 2009. The aim was to formulate a service that transfers and shares heavy files anywhere.
It is a cloud-based online platform that helps transfer files up to 2GB free of cost. Further, it is straightforward to use and is highly effective. WeTransfer allows people to send items through email only.
Download WeTransfer on iOS: Click here to download
Features of WeTransfer
This platform offers some excellent features that make it highly popular amongst users. Take a look:
Password-protected transfer of files
Large-size file transfer
Long-term storage
Multiple-platform support
The Pro version has zero ads and various customization options
WeTransfer Pricing
Free
WeTransfer Pro
WeTransfer Premium
$10 per month
$19 per month

Send files up to 2GB
No verification of transfers

File transfer limit up to 200 GB
1 TB storage per person

Unlimited storage
Unlimited file transfer limit
However, there are incidents when the files are not downloaded sometimes or adequately are even lost. So, we are sharing the 7 best WeTransfer alternatives available in the market.
7 Best WeTransfer Alternatives
1. Dropbox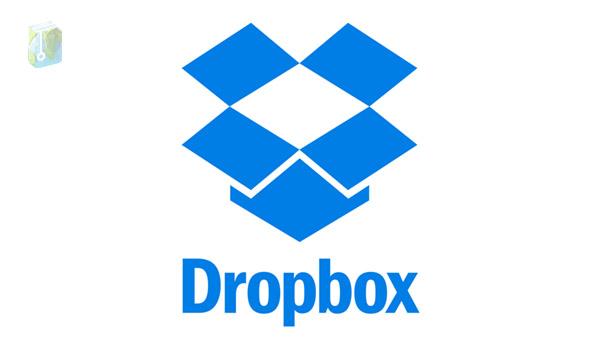 This is one of the best WeTransfer alternatives available. More than 6,00,000 organizations and businesses use Dropbox today!
It provides a centralized place for people to store files and manage data anytime, anywhere.
In addition, it is highly suited for both personal and professional use.
Features of DropBox
Here are some of its best features:
It helps to keep essential files secured and provides automatic backup to the cloud.
Provides 2GB per transfer limit and 2TB paid upload limit.
Provides SSL, TLS, and AES security
Supports multiple operating systems such as Windows, android, iOS, and Linux
Easy to stay connected with the team members and friends to keep the project going.
Simplifying file delivery such as large audio, videos, and graphics.
There are additional features, such as a doc scanner, which is integrated with other platforms like zoom and slack. This saves time and multiplies the speed of completing a task.
Customer support is available via chat.
Pricing
| | | | | | |
| --- | --- | --- | --- | --- | --- |
| Plus | Family | Professional | Standard | Advanced | Enterprise |
| $9.99 / month | $16.99 / family/month | $16.58 / month | $15 / user/month | $24 / user/month | Contact sales for pricing |
Know more about plans: Here.
2. Internxt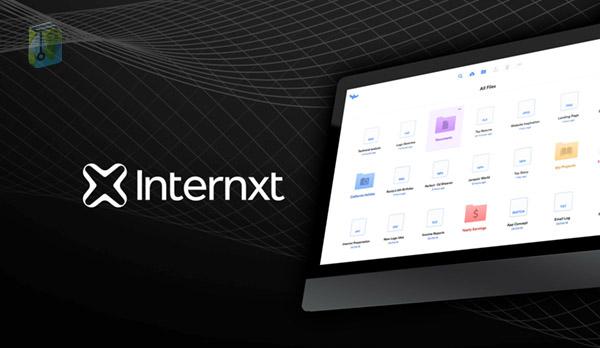 This option is another free cloud storage service that provides excellent security to the users. Internxt offers the best security and privacy and has gained the trust of millions of people worldwide. It offers military-grade encryption, client-side encryption, and zero-knowledge privacy.
In addition, the integration of this platform with Microsoft's OneDrive, Google Drive, Apple iCloud, and even Dropbox is incredible. This helps users switch seamlessly between different software apps during work.
Features of Internxt
Here are some of its best features:
Offers 20 GB per upload limit and 10 GB free.
Users can avail of a 1GB per transfer limit.
Provides SSL and TLS security to the users.
Customer support is available through chat.
The file-sharing link automatically expires within 30 days.
Data storage and retrieval are available as and when you need them.
Supported by multiple operating systems, such as Linux, Windows, iOS, and android.
File recovery is available within 14 days.
Pricing
10GB
20GB
200GB
Free of cost
€0.89

/month

€3.49

/month
Know more about plans: Here.
3. SurgeSend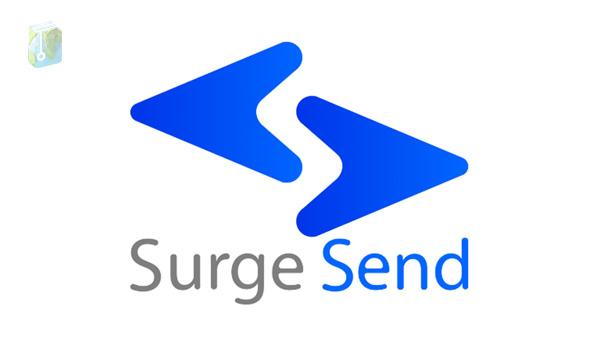 This platform is popularly used worldwide and provides the transfer of files with complete privacy and federal-level encryption. For transfer, you have to drag and drop the files. These files can be shared with the help of public links that are password protected.
Features of SurgeSend
Take a look at its stunning features
Provides storage of up to 250GB.
3GB free and 250GB paid upload limit.
5GB free and 250GB paid transfer limit.
Offers SSL security and 256-bit federal-level encryption
The file-sharing link expires automatically in 30 days. However, you can set any expiration date as per your requirements.
Provides uploads on the go, tracks file transfers, re-sharing files, sharing publicly, and pauses uploads.
Provision of customer support through email.
It supports multiple platforms, such as Windows, Mac, and Linux.
Pricing
Free
Pro
Enterprise
File storage limit

5GB

$15 / month
Customizable
Know more about plans: Here.
4. Icedrive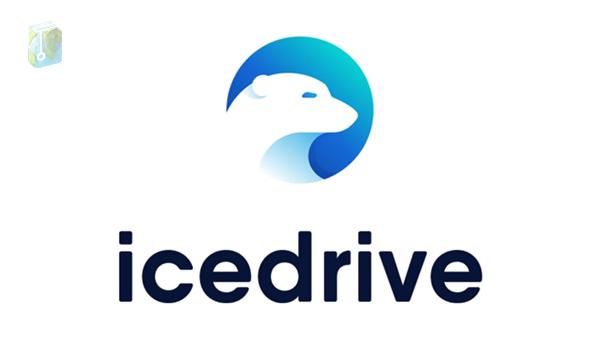 This is an advanced cloud storage providing 10 GB of free storage. Iceland provides excellent space to share and collaborate with your team members and exchange large files. Moreover, it is known for being the only cloud storage solution that supports Twofish encryption. All your data is encrypted on the client side.
Features of Icedrive
Here are some of the essential features:
Offers 10 GB free and 100TB free transfer limit.
Very clean and easy-to-use interface making it simple for the user to navigate.
Offers only TLS security and supports compliance standards like GDPR.
Customer support is available through phone, live chat, and a contact form.
Excellent integration with other apps, such as slack.
Provides password-protected file sharing, good storage, detailed analytics, and great bandwidth.
Pricing
| | | |
| --- | --- | --- |
| Lite | Pro | Pro+ |
| $1.67 /month | $4.17 /month | $15.00 /month |
Know more about plans: Here.
5. Sync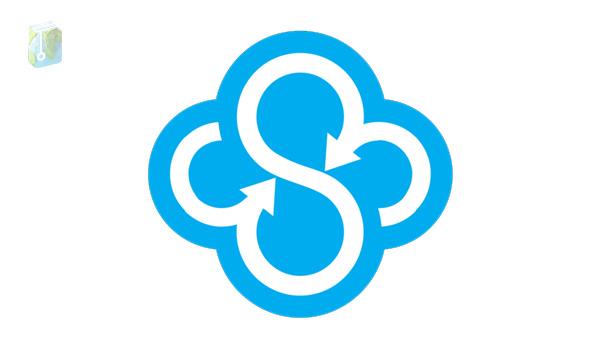 It's a fantastic file storage platform to store and exchange documents with your team members. In addition, it works seamlessly by connecting multiple devices, such as mobile, desktop, tablets, and others. You can browse the cloud files directly from either Windows Explorer or Mac Finder, whichever you use.
Therefore, you do not have to worry about storage space!
Features of Sync
The most impressive features of Sync are mentioned below:
Incredible privacy protection features and certifications with widely accepted privacy and security regulations.
Easy to access files from anywhere, as you can instantly access files from the computer, mobile devices, or the web.
Sharing and collaboration are highly secure, whether inside or outside the organization.
Control over expiry dates of links, email notifications, upload capability, and much more
Unlimited data transfer.
Centralised shareholders with team access for easy work collaboration.
Complete oversight showcasing activity logs to keep you up-to-date on the activities of team members.
Pricing
For Individuals
For Teams

Solo Basic: $8 per month
Solo Professional: $20 per month

Teams Standard: $6
Teams Unlimited: $15
Enterprise: Contact here
Know more about plans: Here.
6. Jumbo Mail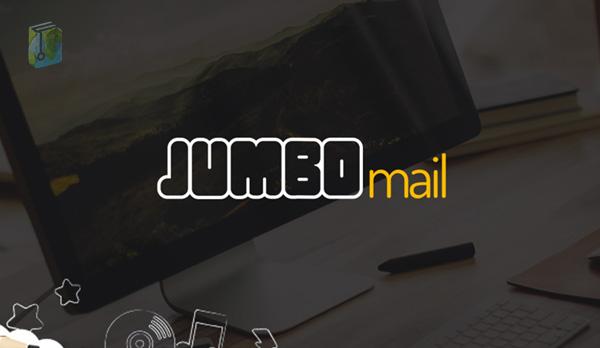 This is another excellent option in the list of WeTransfer alternatives. You can send and share files up to 250GB quickly and easily. Moreover, it provides guaranteed security for the safe transfer of your data. Interestingly, there is no need for you or the recipient to create a Jumbo Mail account for sending files.
It offers users a reliable and secure infrastructure with admin tools to manage and control the transferred files.
Features of Jumbo Mail
Let's take a look at some of its most impressive features:
Provides 2GB free and 20GB paid transfer limit.
Massive 250GB storage space.
File recovery within 7 days.
Offers SSL security to the users for additional security
File sharing link expires in 30 days.
Jumbo Mail supports compliance standards such as GDPR and HIPAA.
Supports multiple operating systems such as Windows, Mac, and Android.
Password-protecting sharing of files with advanced security options.
Availability of customer support through the contact form.
Pricing
| | | |
| --- | --- | --- |
| Pro | Business | Premium |
| $10 per month | $16 per month | $43 per month |
Know more about plans: Here.
6. Send Anywhere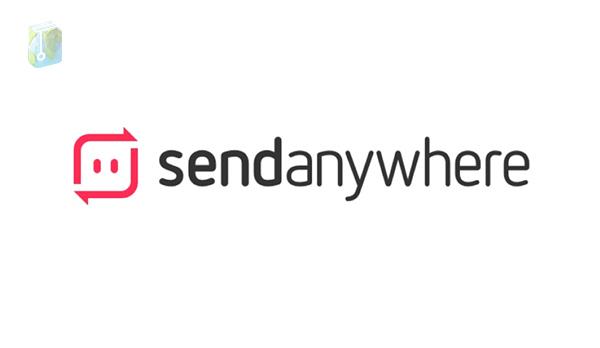 This platform is another great option for people seeking a file-transferring tool. The file transfer works with a six-digit key to send and receive files in a device.
Users need to create a link to transfer files in real-time. This link helps to download files several times but comes with an expiration time. After the expiration date, the file gets deleted.
Features of Send Anywhere
There are multiple features of Sendanywhere as mentioned below:
Provision of 2GB free and 200 GB per transfer limit.
Offers 6-digit security key and SSL security.
The file-sharing link comes with an expiration limit of 30 days.
1TB paid upload limit.
Provide real-time file transfer, password-protected file sharing, sign-in device management, and more.
Customer support through chat and contact forms.
File recovery within 30 days.
Compatible with various operating systems like android, iOS, Windows, and Linux.
Pricing
| | |
| --- | --- |
| Sendy Pro | Send Anywhere PLUS |
| | |
Know more about plans: Here.
Conclusion
File sharing and storing have become a part of everyone's life now. The platforms mentioned above are packed with features such as password protection, free sharing up to a specific limit, guaranteed security, link expiration date, and much more. All these benefits help to collaborate with others and exchange large amounts of data easily.
Moreover, most of these services come with military-grade data encryption, so you don't have to worry about security.
We mentioned some of the best WeTransfer alternatives available online. Hope that the information helps you find your best suit! In case of any queries, feel free to drop a comment in the comment section below.
Adios!
Frequently Asked Questions
Q.1 What can I use instead of WeTransfer?
Ans. There are various options other than WeTransfer, such as Dropbox, Icedrive, Sync, Internxt, and many more. All these platforms provide excellent services for sharing and storing files.
Q.2 Is Google Drive better than WeTransfer?
Ans. Google Drive is a cloud storage service that store and access files such as photos, documents, and more. Whereas, WeTransfer is an online-file transferring platform that helps store and sends heavy files to anyone, anywhere. So both have slight differences. You can pick the option that suits your requirements the best.
Q.3 Which platform is best for sharing files?
Ans. Many file-transferring platforms are available such as WeTransfer, Icedrive, Dropbox, Sync, and many more. Please go through the article for detailed information.
Q.4 What is the best way to transfer files?
Ans. The best way to transfer files is to use a file transfer service as they are packed with abundant impressive features. These services assure security, ample storage, and privacy. So, it's a win-win situation.
Q.5 Do I lose quality with WeTransfer?
Ans. No. WeTransfer uses compression that doesn't let the quality of your documents, photos, videos, or audio lose. The size of your files stays unchanged.
People are also reading: