Alternatives
10 Best Udemy Alternatives for Online Learning in 2023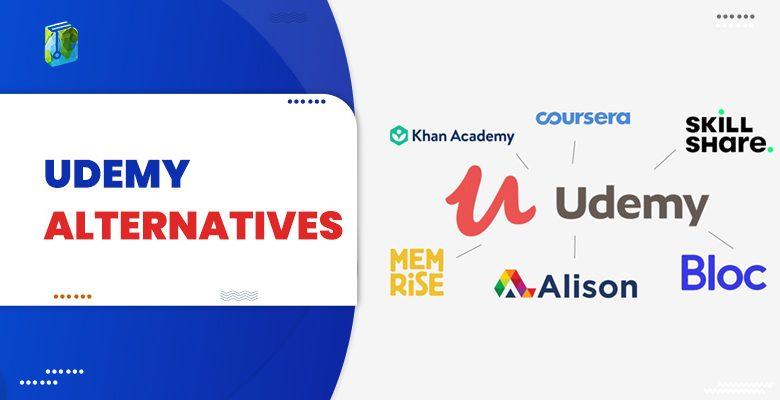 Nowadays, people are more comfortable with online resources than with offline ones. Rather than traveling to a coaching class, it is much easier and more convenient to sit at home and learn a new skill. Online classes are highly flexible and affordable too. If one course is costly, you can search for another that suits your budget. Check here the best Udemy Alternatives.
For this purpose, when you search for e-learning platforms, Udemy is one of the top results on the internet. It has lakhs of courses for multiple genres and millions of learners. However, you may want to know some of the best Udemy alternatives too!
This post tells you all about the top Udemy alternatives in detail!
Let's begin!
10 Best Udemy Alternatives
What is Udemy?
Udemy is one of the best e-learning platforms available today. We are not saying this, the statistics are! Take a look:
There are 54M+ learners on Udemy.
More than 204K courses are available.
71K+ instructors
75 languages, 741M+ course enrolments
These numbers depict how vast the global community of Udemy is!
It helps organizations with multiple technical and business courses such as development, IT and software, business, design, and many more. Furthermore, these courses help individuals gain expertise in their respective fields and launch new careers.
Not only students worldwide but big tech giants are also associated with Udemy. Some of them are:
Tata Consultancy Services
NetApp
Eventbrite
Nasdaq
Volkswagen
Udemy Pro and Cons
There are various pros and cons of Udemy. We are enlisting the same below.
Udemy Pros
Free Courses: If you are looking for paid Udemy courses, then there are ample free courses for you. Check them out here.
Easily affordable: Most Udemy courses are easy on the pocket. Therefore, it is highly accessible to people.
Variety of courses: There are 13 different categories for you to choose from. So, you don't have to go anywhere else.
Lifetime access: If you opt for a paid course, you get lifetime access.
30-day refund policy: If you are unsatisfied with Udemy's courses at any point in time, you can simply apply for a refund.
Udemy Cons
Lack of official certificates: With Udemy courses, you are not rewarded with official certificates.
The authenticity of the instructors: The course instructors create content for you. On such a large scale, the authenticity of the qualitative data is a matter of concern.
Top 10 Udemy Alternatives
In case you want to explore other e-learning platforms like Udemy, we have provided the top 10 Udemy alternatives here.
Coursera
SkillShare
Udacity
LinkedIn Learning
Codeacademy
Data camp
MasterClass
Treehouse
Pluralsight
edX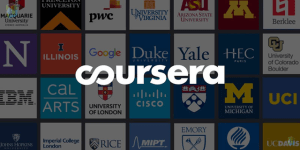 Coursera is an excellent e-learning platform. It offers more than 7000 world-class courses and hands-on projects. Moreover, you get certification in various certificate programs.
Top instructors from leading companies and colleges teach here. In over 90% of courses, users get unlimited access to specializations and projects related to their respective fields.
Pros of Coursera
Variety of topics where you can advance your skills and gain expertise.
Flexible learning.
After completing a learning program, earn a certificate with no additional cost.
Cons of Coursera
Courses for beginners still require a certain amount of knowledge of the field.
Instructors may teach at a fast pace which is not suitable for some students.
Entry-level courses with a 4 to 12 hours duration cost less. However, courses that complete in 2-4 years are quite costly.
Why Choose Coursera over Udemy?
Courses on Coursera are more work-related, and the teaching quality is excellent.
Furthermore, certificates by Udemy are not accredited, but Coursera is!
Pricing
There are two plans by Coursera:
Team: 5-125 users, $399 per user
Enterprise: 125+ users. Check prices here.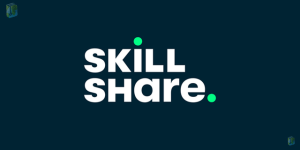 Thousands of users are using this incredible e-learning platform. It provides hands-on, creative classes on membership. Skillshare is considered one of the best Udemy alternatives.
Interestingly, it provides a one-month free subscription for the users. This helps them know more about this platform and the quality of content to make an informed decision. In addition, Skillshare assists to get real learning and growth in various projects. It provides multiple classes to build marketable skills, engage employees easily, learn your hobbies, convert hobbies into careers, and much more.
Pros of Skillshare
Provides over 35,000 classes.
Impart soft skills and EQ.
Learn marketing and business essentials for implementing them in the real world.
One-month free subscription.
Cons of Skillshare
Plenty of ads in free membership.
Many ad pop-ups while learning in a class.
No provision of a full course for free users.
Lack of qualitative instructors in free courses.
Why choose Skillshare over Udemy?
Skillshare offers better video quality, and the lessons are straightforward and crisp. If you are unsatisfied with any course, unlike Udemy, you can take another one without paying for each course every time.
Skillshare also provides a free trial of its mobile application, which is paid in Udemy.
Pricing
Initially, every user gets a free subscription for one month. However, after that, you must buy the packages to get full access to over thousands of classes.
Skillshare for Teams
$159 per user (annually): it provides unlimited access to 35,000+ lectures. Users also get detailed analytics and reports. Moreover, there is a provision of easy-to-use admin capabilities.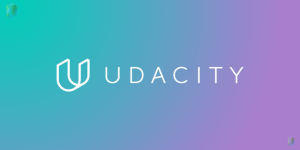 This platform is popular for creating quality content that helps candidates get jobs more quickly.
IDC recognized Udacity for its excellent digital services and promising business outcomes.
Experts work on individuals in their transformation journey. This platform holds various workshops for a better understanding of topics. Moreover, it provides lessons on the latest digital technologies related to the current ongoing trends at workplaces, such as artificial intelligence, cyber security, cloud computing, etc.
You get hands-on projects, personalized feedback from experts, and a curriculum created by leaders.
Pros of Udacity
Provides unique courses focusing on the latest technologies. Some of the courses are flying cars in autonomous flight engineering, deep learning, intro to self-driving cars, robotic software engineering, and much more.
Some courses do not need any experience in software or technology.
Lessons solve real-world problems, not just theoretical ones.
It even provides learning opportunities to governments.
Cons of Udacity
The subscription is quite costly.
There is no certificate provision after any free course completion.
There is no accreditation or formal degree after completing a course.
Why choose Udacity over Udemy?
Udemy is a good option if you wish to learn web development. However, Udacity is even better as it offers numerous courses for in-demand skills and the latest technologies that help immensely in learning with development.
Pricing
Nanodegree programs: Starting at $399 per month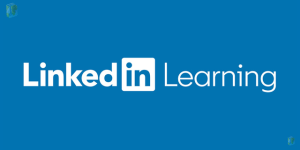 LinkedIn is one of the most famous job portals. LinkedIn Learning is here to help you learn various courses to gain new skills. This e-learning platform is also a strong contender in the list of Udemy alternatives.
The courses are highly suitable for beginners, managers, and leaders at all levels.
They not only help in learning technological or technical skills but also covers a wide area of topics such as:
Mindfulness practices
Balancing work life
How to communicate effectively
Influencing others
Productivity tips
Time management and many more
Pros of LinkedIn Learning
A wide variety of courses with around 50 new courses every week.
Excellent networking opportunities.
Certification after completing a course.
There are no additional assignments that add extra stress.
Cons of LinkedIn Learning
A few companies may not recognize the certificate of completion.
Some courses are only limited to an intermediate level. For the expert level, you may switch somewhere else.
Why choose LinkedIn Learning over Udemy?
LinkedIn learning is a better platform than Udemy because of its low prices. The quality of information is efficient, and the cost is less. This makes it a better option for many people who aren't willing to invest more!
Pricing
LinkedIn Learning offers a trial free of cost for one month.
After one month, the subscription starts at $29.99. Users can cancel at any time.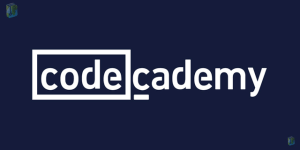 Millions of learners join Codeacademy for its highly qualitative courses. It is spread in 190+ countries with over 50 million learners.
Try the free subscription plan to see the online tutorials. There are thousands of courses with easy-to-understand step-by-step procedures and impressive workflows. Therefore, the learning process becomes easier for the users.
Pros of Codeacademy
Beginner-friendly courses for complete newbies.
Free courses in the basic free plans with daily practices and interactive lessons.
In-depth tutorials on 14 programming languages.
Option to build your portfolio that provides a chance for better opportunities in the industry.
Helpful community.
Cons of Codeacademy
The courses are not accredited.
Lack of a proper instructor bio.
Pricing
There are Individual plans and Business plans.
Individual plans (students): student pricing on Codecademy pro is for college students who get 50% off at the regular price for several courses; students have to pay $149.99 annually.
Pro Lite: $17.49 per month
Pro: $24.99 per month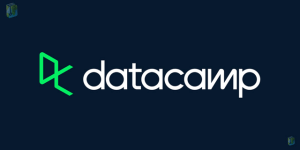 It is an excellent platform for building data skills online. There are ample resources and learning materials available. Further, the courses range from non-coding essentials to machine learning and data science.
It works with a proven learning methodology: assess, learn, practice, and apply. It's a step-by-step process to understand the basics of a chapter till applying it to the real world.
There is no requirement to install any compiler for coders, as you can run code from your browser. There are multiple courses on machine learning, SQL fundamentals, data literacy, marketing analytics, data visualization, multiple programming languages, and much more.
Pros of DataCamp
Provides an assessment of your work.
Opportunity to land your dream job.
In-browser tool to write and run data analysis.
Lectures on various new technologies and ongoing trends that help to get a great job opportunity.
Cons of DataCamp
Lack of high-quality details of the concept in video tutorials.
No verified certificate.
Pricing
Premium (individual): $12.42 (annually)
Teams (2 and more): $25 per user per month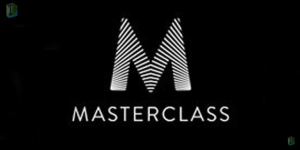 It is a streaming platform that helps users to watch or listen to video lessons by leaders of different industries.
These lessons are available anytime, anywhere on a fire TV, smartphone, desktop, etc. Its membership contains 150+ classes on various topics such as cooking, writing, leadership, photography, etc. The average length of each video is 10 minutes.
Pros of MasterClass
Covers a variety of courses, such as acting, sports, music, writing, cooking, etc.
Classes by industry experts such as Richard Branson, Indra Nooyi, Melinda Gates, George Bush, etc.
If you are unsatisfied, MasterClass refunds the amount within 30 days of the day to purchase the subscription.
Cons of MasterClass
No inclusion of hard skills or professional skills.
No question-answer or one on one sessions.
Pricing
Starting at INR 1,295 per month for all lessons and classes.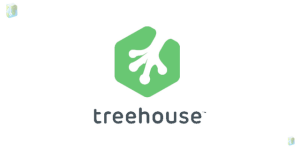 This online learning platform is one of the best Udemy alternatives for users.
If you wish to improve your coding skills, look no further. It provides a free trial for seven days, then charges an amount for a monthly subscription.
Treehouse provides high-quality and low-cost technical instructions to interested students in designing and coding. In addition, it offers a lively and supportive community of students to share information. Treehouse provides a tech explorer's toolkit with ample free resources for users.
This platform also sends email reminders and a complimentary podcast to help you learn.
Pros of Treehouse
A comprehensive repository of coding classes in various programming languages and technologies, including front-end web development, full-stack Javascript, Python, and more.
Excellent video classes with high-quality videos and content.
Plenty of practice courses and workshops.
Cons of Treehouse
It is not accredited.
Courses are highly self-directed with minimum guidance from tutors.
Slightly more expensive than other online learning platforms.
Pricing
Free trial for seven days. After that, plans start from $25 per month.
Techdegree: free for seven days. After that, plans start from $199 per month.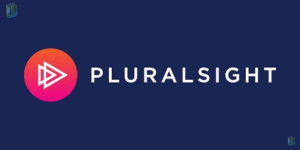 It is a popular learning platform for technological teams to polish their skills faster. There are various assessments, courses, and learning paths to provide fluency to users to build business skills.
Furthermore, it covers the latest technologies that are relevant to the industry. More than 1300 hands-on labs enable technologies that help build specific skills.
The course library includes diverse content on:
Machine learning
Software development
DevOps
Security Infrastructure
Users have the option to track progress over time-related to their skill development.
Pros of Pluralsight
Courses are categorized for beginners, intermediates, and experts.
A great tool to skill up your team and boost engagement.
Provision of a free trial.
Easily accessible on multiple devices such as mobile, desktop, tablets, etc,
Various certification practice exams, skill assessment tests, and cloud labs.
Cons of Pluralsight
No provision for free courses.
Topics are limited.
Pricing
Individual Standard: $29 per month
Individual Premium: $45 per month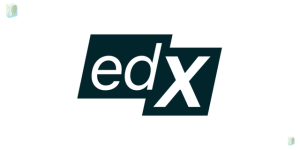 This learning platform offers over 3000 online courses created by reputed institutions such as Harvard University. It is a highly credible platform for learning and education. In addition, it has more than 44+ million learners.
The popular courses are computer science, humanities, engineering, data analysis, statistics, and more. There is also an option to learn for free. However, it does not involve assignments and a verified certificate at the end.
Pros of edX
Provisional verified certificates.
Exposure to content created by the top most prestigious universities in the world, such as Harvard and Berkeley University.
14-day refund policy in case you don't want to continue.
Most courses are flexible and can be accessed at your own pace.
Cons of edX
Free courses do not provide assignments and a verified certificate.
The major focus is on higher education to find topics related to communicative skills, art, painting, etc.
Pricing
Starting at $349 per user annually.
Conclusion
As you can see, there are many Udemy alternatives available online. Most e-learning platforms offer free trials. Therefore, if you are unsatisfied with the content or the course, you can immediately request a complete refund.
Moreover, all these online platforms offer a wide range of courses covering different fields such as technical, non-technical, gaming, curricular activities, leadership, and much more. So, research well before investing your money into any of these platforms.
We hope that information from this article helps you in the best possible way!
People are also reading:
Frequently Asked Questions
Question: Which is better: Skillshare or Udemy?
Answer: Skillshare free course provides access to all its courses, whereas Udemy free course is limited to only 6000 courses. However, both platforms provide users with high-quality content and a vast community. So, it's best to take a free trial and see which option suits you the best.
Question: Which online learning platform is the best?
Answer: There are many online learning platforms, as mentioned in this article. You need to say which format to find the learning style that suits you the best. Some of the most popular learning platforms are Udemy, skillshare, Codecademy, treehouse, etc
Question; Which is better: Udemy or LinkedIn learning?
Answer: Both platforms are excellent learning platforms for users. However, Udemy provides more courses than LinkedIn learning. Therefore, if you are looking for different genres of courses, go for Udemy.
Question: What is the difference between Udemy and teachable?
Answer: Teachable provides more control to the user and is highly customizable compared to Udemy.
Question: Why is Udemy so popular?
Answer: Udemy has a vast community and it provides high-quality content with affordable pricing. This combination makes it one of the most popular learning platforms available globally.