Career Options
Best Career Options After Engineering: What to do after B.Tech?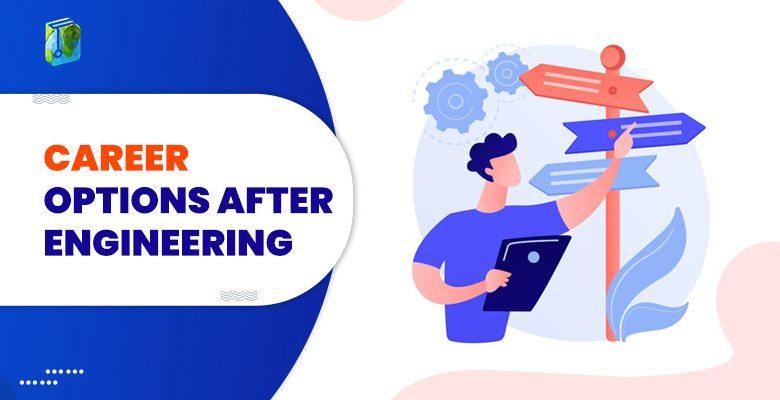 What is B.Tech?
The full form of B. Tech is Bachelor of Technology.
It is one of India's most popular and widely-opted undergraduate courses. It is a 4-year program that offers various streams in engineering colleges across the country. Some of the streams under this degree include:
Engineering Entrance Exams
The candidates need to crack various engineering entrance exams to get admission into the top colleges/universities. The most common and one of the most challenging exams is the JEE Main and JEE Advanced. Besides, many private colleges hold their own entrance exams such as VITEEE, BITSAT, etc.
Obtaining an engineering degree is a great accomplishment. However, most students are confused about taking the next step after completing this course.
What shall be the next step after B.Tech? Well, this article will present the best career options after engineering that will help you make an informed decision. There are abundant paths available; we are providing a comprehensive list of different options below.
Let's get started!
Career Options After Engineering
There are ample students with B.Tech degrees, and some are clueless about what to do next! It is a common scenario. If you are also one of them, don't worry, there is always a solution.
After completing the B.Tech, many students opt for the Master's degree, i.e., M.Tech or Masters in Technology. On the other hand, MBA is also becoming a popular choice nowadays. But there are various other options also; let's explore them!
1. Campus Placement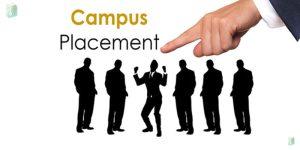 Campus placements are the most sought-after step to take after completing the degree. Colleges/universities have credible tie-ups with many prominent organizations and firms. Therefore, you have the option to avoid walk-in interviews and save yourself from the hassle. The companies offer lucrative jobs that can prove to be an excellent foundation for your career in the long term. The packages are great too. However, it depends on the individual capabilities and skills to crack the rounds held in the placement drives.
So make sure to have a good knowledge of your subjects and analytical skills.
Things You Must Follow:
Maintain a good score on your mark sheets throughout the degree. A decent score helps land on great placement drives that offer an excellent package.
Actively participate in extracurricular activities during your college. Such involvement results in good personality development.
Build an appealing resume and keep it updated. A resume contains all your achievements and skills. It directly reflects your capabilities and abilities.
Most companies hold various rounds in the placement drives. One of the rounds is group discussion. So prepare yourself accordingly. Have a strong hold over your subjects and be confident while answering. Tip: Always try starting the discussion; this reflects leadership quality. Additionally, do not speak illogically to avoid putting a bad impression.
Always conduct proper research before giving an interview for any company. It will help you gain some extra brownie points.
2. Pursue Higher Studies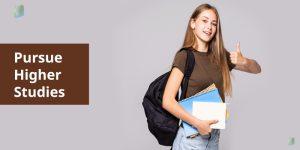 Choosing a Master's course is another viable option for students after completing their B.Tech. There are various courses available. Students can go for M.Tech or MBA. It is essential to prepare for GATE to take admissions in various engineering colleges for M.Tech such as; IITs, NITs, IIITs, etc.
Other than degrees, you have the option to gain certifications and get specialization in some of the trending technologies. Certifications are a great way to upscale your knowledge and hone your skills for industrial challenges. Moreover, it also enhances the chances of employability.
Here is a list of some top certifications:
Data Science
Ethical hacking
Nanotechnology
Robotics
Internet Of Things (IoT)
Embedded system design
Web Designing
Networking
Very Large Scale Integration (VLSI)
Information Security
C, C++, Java, Python, React, etc.
3. Prepare for Government Exams; UPSC or Engineering Services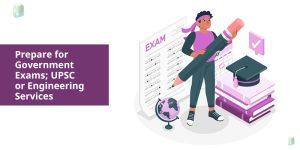 If you are interested in joining the government sector, you can start preparing for various competitive exams. Many exams require graduation as the minimum eligibility criteria to apply.
As you would be aware, UPSC is one of the toughest exams in the country. Those exams are IES, CES, and ESE. The commission offers job opportunities in the IAS, IPS, IRS, IFS, and many more reputed services. Besides, UPSC also provides posts for engineering backgrounds specifically. Clearing them will fetch you a position in engineering posts under the government offices across the country.
There are 3 stages of the UPSC exam:
Preliminary exam
Mains exam
Personality test
After qualifying all these rounds, the commission releases a final merit list. Based on that, candidates are selected for various positions.
Therefore, if you wish to do a technical job in the government sector, this is the best option. Moreover, there are various perks of being posted in the govt. sector. There are several allowances, such as HRA, DA, free electricity, and much more.
4. Be a part of the Indian Armed Forces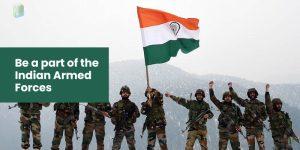 Joining the Armed Forces is one of the most prestigious professions in the country. Serving the nation is a passion for many young individuals. If you are one of those, then be a part of the Indian Armed Forces.
There are three wings to apply to:
Indian Army
Indian Navy
Indian Air Force
Each wing has a different set of eligibility requirements. You must go through them diligently.
Furthermore, you can take the below-mentioned exams to enter these services:
SSC (Short Selection Commission)
UES (University Entry Exam)
TGS (Technical Graduate Course)
SNAES (Special Naval Architect Entry Scheme)
5. Start your Business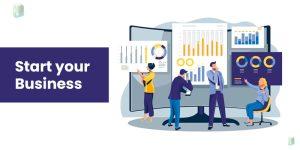 If you have any business ideas, then it's a great time to invest in. There are several startups where the CEOs are engineers and this has led to being a motivation for others as well. Satya Nadella, Sundar Pichai, and N.R. Narayan Murthy, all hail from engineering backgrounds.
Although, this is a challenging road to tread on. But, what is not challenging? Right?
We recommend jotting down all the pros and cons of your business idea. Moreover, make a plan to start with and analyze your requirements and budget. Do not take an impulsive decision. Act smart and invest wisely.
It is always important to have a plan B, so keep that in mind.
6. Be a part of the PSUs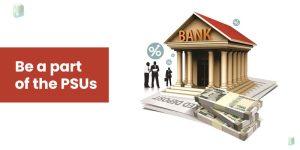 Public Sector Undertakings is also a great option for freshly graduated engineers. There are companies that are partially owned by the central or state government or both. PSUs offer various government jobs in different organizations, such as; ONGC, BHEL, NALCO, etc.
To be a part of these companies, you need to appear for the GATE exam. However, some organizations do not ask for GATE scores.
Organizations that do not ask for the GATE scores:
RBI
BSF
BARC
UPPCL
CRPF and many more
7. Find a job in the Private Sector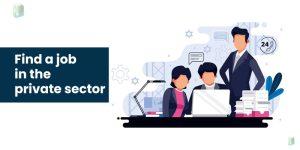 As we mentioned above, campus placements are an excellent option for students. However, if you are not getting any opportunity, don't worry! There are other options as well.
You can apply to various job portals that offer lucrative jobs. What are these job portals? Here is a list:
Naukri.com
LinkedIn
Shine.com
Getwork and many more.
All you have to do is, visit the portal and register yourself. Enter the details, your areas of expertise, and the job posts that you are interested in. After that, companies will notify you in case of any openings. This becomes feasible for the candidates to appear in interviews and fetch a good opportunity.
Every company has a different set of rounds and packages. Therefore, read out the requirements carefully.
Furthermore, you can also take some exams that will help you to land a good job offer. These exams are AMCAT, eLitmus, etc.
AMCAT: AMCAT is one of the most taken employability exams. It offers abundant job offers. You just have to register yourself and fix a date to take the exam. There are various centers across the country.
eLitmus: eLitmus is also an excellent platform to apply for jobs and get multiple job opportunities. The process stays the same – register yourself and choose the date of the exam.
8. Study from Abroad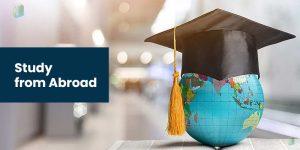 Nowadays, many students are shifting abroad to pursue higher studies. Studying at an international university or a college has its own perks. You get great exposure and learn about various cultures. Moreover, graduates with international degrees are preferred more for employment opportunities.
You also have a chance to settle abroad. It's a good way of obtaining a permanent residence or PR. So, if you have plans for that, consider this option!
9. Turn Your Hobby into a Profession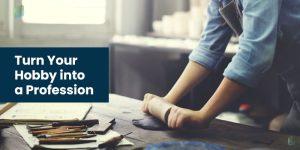 We are blessed to have been living at present where the world is getting highly digitalized. It has its own pros and cons. However, let's focus on the pros!
Online tutorials and classes are a boon for people who wish to pursue something of their own. It helps them to learn new skills and gain expertise in their respective fields. Hence, you can learn and form connections online that will help you to build your own thing.
You can try your hands in:
Freelancing
Photography
Provide workshops
Teaching online
Painting
DIY videos
Vlogging
Blogging, and much more.
Gone are the days when every individual was forced to follow the so-called 'traditional' ways of studying and settling. If you have a nick for excelling in your field, then go for it! As there is no limitation of resources on the internet. Make the most out of it.
Jobs After Engineering
If some of you wish to stay in your respective streams, then we are enlisting some of the top and high-paying jobs in different fields of engineering.
Jobs After B.Tech In Computer Science
Computer systems analyst
Computer hardware engineer
Software Developer
Data analyst
Web developer
Front-end developer
Back-end developer
Application Developer
Software Tester
Software quality assurance engineer
Top MNCs Hiring B.Tech CSE Graduates
Infosys
TCS
Wipro
Dell
HP
Accenture
Deloitte
Cognizant
Cisco
Facebook
Google
Jobs After B.Tech In Electronics and Communication Engineering
Design Engineer
Embedded engineer
Network support engineer
Quality Analyst
Technician
Chief technical officer
Data analyst
ECE Engineering Consultant
Top MNCs Hiring B.Tech Electronics and Communication Graduates
Infosys
TCS
Wipro
Dell
HP
Qualcomm
Intel
Morgan Stanley
JP Morgan
Jobs After B.Tech In Mechanical Engineering
Plant Engineer
Design Engineer
Power engineer
Packaging Engineer
Sales Engineer
Applications Engineer
Mechanical device engineer
Renewable energy consultant
Manufacturing Engineer
Top MNCs Hiring B.Tech Mechanical Graduates
Larsen & Turbo
Tata Group
Hindustan Petroleum
Ashok Leyland
The Godrej Group
Mahindra & Mahindra
General Motors
Thermax
Jobs After B.Tech In Civil Engineering
Consulting civil engineer
Contracting civil engineer
Nuclear engineer
Site engineer
CAD technician
Structural engineer
Building control surveyor
Rural and Urban Transport engineer
Design Engineer
Top MNCs Hiring B.Tech Civil Graduates
Reliance Infrastructures Ltd
Petron Engineering Construction Ltd
Saipem India Projects Ltd
SAMSUNG C&T
Pratibha Industries Ltd
PNC INFRATECH
Sadbhav Engineering Limited
Jobs After B.Tech In Aerospace Engineering
Aerospace designer
Assistant technical officer
Mechanical design engineer
Aerospace engineer
Aircraft production manager
Top MNCs Hiring B.Tech Aerospace Graduates
DRDO
ISRO
Air India
Mahindra Aerospace
HAL
National Aerospace Laboratories
Jobs After B.Tech In Electronics Engineering
Service Engineer
Telecom engineer
Communication engineer
R & D software engineer
Network planning engineer
Instrumentation engineer
Electric design engineer
Top MNCs Hiring B.Tech Electronics Graduates
Infosys
TCS
Wipro
Dell
HP
Qualcomm
Intel
Morgan Stanley
JP Morgan
Conclusion
As you can see, there are a lot of Career Options After Engineering. It is not essential to go for higher studies in the same stream. In fact, you can choose any stream or any other career path as you wish. Or otherwise, if you wish to pursue your career in the same field, then there are ample options for that too. Be it in the private or the public sector, a lot of career opportunities are waiting for you.
A lot of graduates are in a pickle while figuring out their next step after graduation. Well, we hope that the information provided in this article helped to ease your pressure.
What are your plans after graduation? Or do you have any doubts? Tell us in the comment section below and we will reach out to you.
Good luck!
People are also reading: