Management
10 Best Courses After BA: What To Do After BA?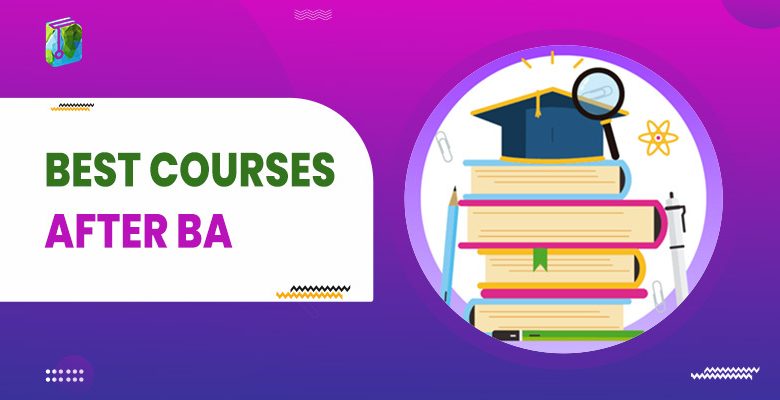 One of the most significant decisions a student must make is his or her career path. After completing the bachelor's degree, students have to make a decision of whether or not to pursue further education.
If you recently completed your graduation in arts (BA) and are unsure what to do further, this article is for you. In this article, you will understand courses after BA and will learn about them in-depth.
What is the most appropriate manner for selecting a course after obtaining a BA?
Selecting the right course after BA might be a difficult task as there are many options available in the education sector for BA graduates. The basic and the foremost choice for you should be to find the course which you find interesting.
Let us narrow down some bullet points you need to keep in mind before opting for the appropriate course:
Opt for the course which never bores you.
Select the courses which might align with your career plans.
Never let your relatives or peer pressure affect your decision.
Consult your seniors or an expert to get a proper insight.
Research deep into the courses before you resolve and make your final decision.
Best Courses after BA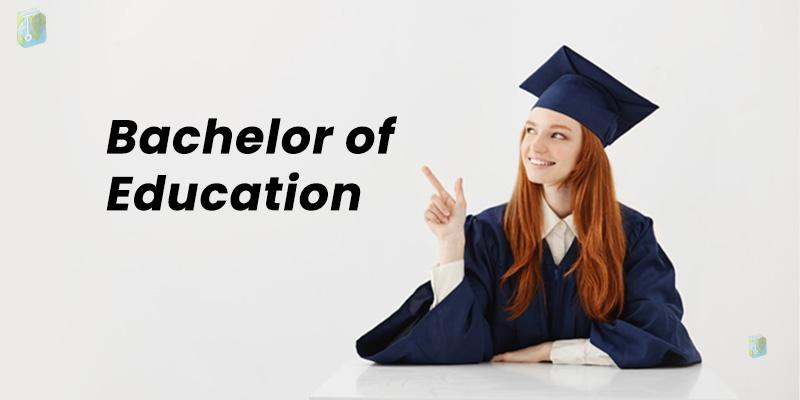 The B.Ed. is the bachelor's degree required to work in schools as a teacher. After pursuing your bachelor's degree in arts, it is among the top courses to pursue. It is a professional course, and graduates can find a job at a school level immediately after completing it.
Eligibility Criteria
Candidates must earn a bachelor's degree in any subject to be considered for the B.Ed program (Arts, Science, or Commerce).
Candidates must have graduated with at least 50 percent aggregate.
Career Opportunities after completion of the course
Private Tutor
School Teachers
Education Consultant
Online Tutor
Counselor
Vice Principal
Principal
Education Researcher
Instructor
Content Writer
Top Colleges/ Institutes for pursuing the course
K.J. Somaiya Comprehensive College of Education, Training, and Research- Mumbai
Bombay Teacher's Training College- Mumbai
Lady Irwin College- Delhi
Jamia Millia Islamia University- Delhi
University of Punjab- Punjab
2. Master of Arts (MA)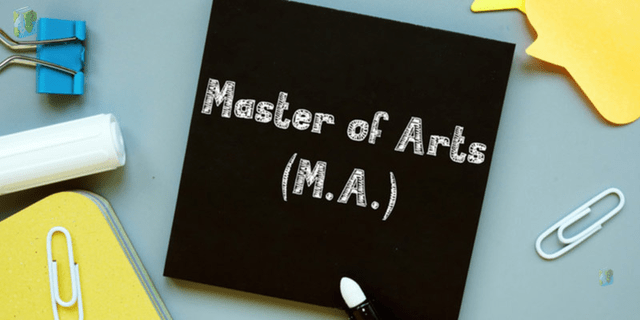 After earning the BA, students seek this course, which is the most studied course in India. You can extend your studies in MA if you have a firm interest in a specific area of BA. It is a post-baccalaureate course. You can acquire a decent job with a good wage after completing a Master of Arts.
Following your MA, you can work in the business sector, the government sector, or as a teacher. An average MA course varies between 10,000 to 80,000 INR.
Eligibility Criteria
Holder of a bachelor's degree (10+2+3 or 10+2+4) with a least 3- or 4-year term (preferably in the arts). The degree must be from an Indian university that has been approved by the University Grants Commission (UGC).
Minimum of 55 percent at graduation level.
Career Opportunities after completion of the course
Teacher
Administrative Officer
Social Worker
Journalist
Counselor
Top Colleges/ Institutes for pursuing the course
Loyola College, Chennai
St. Xaviers College, Mumbai
Miranda House, Delhi
Hindu College, Delhi
Fergusson College, Pune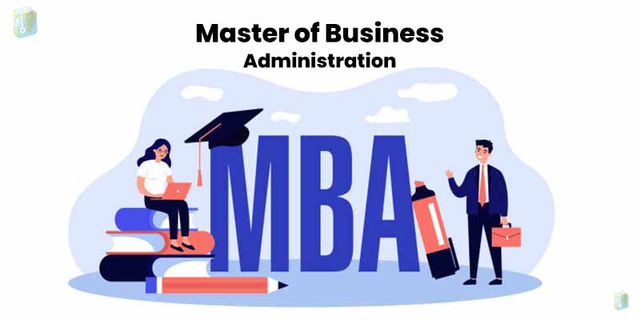 MBA is one of the most potentially meaningful programs in India and across the whole world. In its complete form, MBA means Master of Business Administration. Most top managerial roles across various fields and industries demand an MBA, which is why a large majority of graduates now pursue an MBA following graduation.
Any BA graduate looking to advance their career should consider this option.
MBA fees typically range from INR 10 to INR 25 lakh, depending on the institute. An MBA's starting salary is roughly 7 lakhs per year and can go up to 2 crores per year.
Eligibility Criteria
A bachelor's degree in any area or its related discipline university is the most basic need for an MBA (full-time).
The majority of institutes require at least a graduation score of 50 percent average or similar.
Candidates in the reserved category must have a minimum aggregate score of 45 percent.
Final-year graduate applicants who can demonstrate that they have completed their bachelor's degree within the university's term are also welcome to apply for MBA Course.
An MBA can be pursued by professionals with CA, CS, ICWAI, and other degrees.
Professionals with CA, CS, ICWAI, and other credentials can pursue an MBA.
Career Opportunities after completion of the course
IT & Systems Manager
Materials Manager
Public Policy Manager
Infrastructure Manager
International Business Manager
Import & Export Manager
Risk Manager
Telecom Manager
Retail Manager
NGO Manager
Healthcare & Hospital Manager
Project Manager
Transport & Logistics Manager
Supply Chain Manager
Energy & Environment Manager
Top Colleges/ Institutes for pursuing the course
IIM Ahmedabad
IIM Calcutta
IIM Lucknow
TISS ( Tata Institute of Social Sciences, Mumbai)
XLRI, Jamshedpur
4. Master of Mass Communication
MMC (Master of Mass Communication) is a two-year postgraduate mass communication course offered by a number of Indian institutions. The course focuses on refining participants' skills in a variety of media outlets, including newspapers, radio, film, television, and the web.
Students will be exposed to major topics throughout the course in order to critically analyze how the media domain influences society. Those who complete the program will be qualified to work as television producers, filmmakers, public relations officers, advertising creative leaders, and other industry positions.
Eligibility Criteria
An individual must have earned a bachelor's degree from a recognized institution with a cumulative grade point average of at least 50 percent to 60 percent.
The applicant must also be between the ages of 30 and 35 at the time of enrollment.
Career Opportunities after completion of the course
TV Anchor
News Editor
Journalist
Screenwriter
Public relation specialist
Correspondent
Video Editor
Radio Jockey
Video Jockey
Radio Producer
Top Colleges/ Institutes for the course
Indian Institute of Mass Communication, Delhi
Jamia Millia Islamia, Delhi
Symbiosis Institute of Media and Communication, Symbiosis International, Pune
Savitribai Phule Pune University (SPPU), Pune
Department of Communication, University of Hyderabad
5. Digital Marketing
Usage of the Internet is growing every day, as a result, Digital Marketing has become India's most demanding computer course. To learn digital marketing, no particular qualifications are required, anyone from 8th, 12th, and graduate students can begin. It also comes with online training platforms provided by a number of different colleges and institutes.
It contains social media marketing, blogging, Web analytics, Search engine marketing, and many other sub-courses.
Eligibility Criteria
To enroll in any digital marketing certificate or course, you must have achieved your graduation (10+2+3) or equivalent from a recognized university/educational institution accredited by The Government in any department.
Certain digital marketing courses are only open to professionals or interns, not to new graduates or freshmen. To enroll in those courses, you must have at least two years of work experience.
Career Opportunities after completion of the course
Digital marketer
Social media manager
SEO specialist
Content Strategist
Marketing manager
Partnership marketer
Top Colleges/ Institutes for pursuing the course
IIM Indore
IIM Nagpur
IIM Calcutta
IIM Raipur
XLRI Jamshedpur
6. Bachelor of Laws (LLB)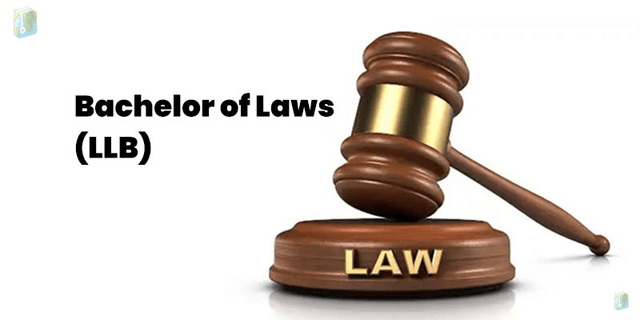 Many top colleges in India offer candidates a three-year Bachelor of Laws degree. Only applicants holding a bachelor's degree are able to qualify for this law program. The Indian Bar Council regulates and governs the LLB program at all Indian law schools.
The course is divided into six parts by the six semesters of the three-year legal education. After clearing all three semesters of this three-year LLB curriculum, graduates are granted a degree.
Candidates must regularly attend theoretical lessons, appeals court, internships, and tutoring work as part of an LLB degree offered by India's most highly regarded school.
Eligibility Criteria
Candidates must have a graduate degree.
The (minimum) graduation percentage requirement for general category applicants ranges from 45% to 55% and that for SC/ST category candidates range between 35% to 45%.
Career Opportunities after completion of the course
Lawyer
Legal advisor
Advocate
Solicitor
Teacher or Lecturer
Top Colleges/ Institutes for pursuing the course
Symbiosis Law College, Pune
Jindal Global Law School, Sonipat
ILS Law College, Pune
Faculty of Law, DU
Government Law College, Mumbai
7. Bachelor of Physical Education (B.PED)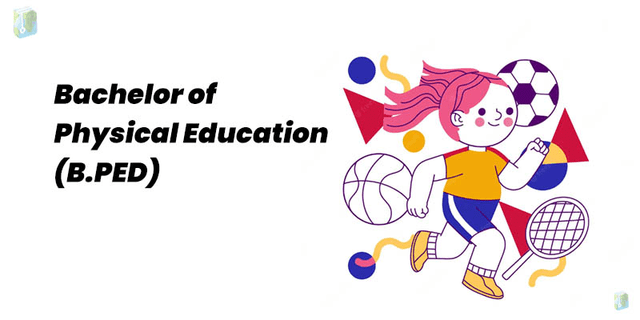 BPEd (Bachelor of Physical Education) is a degree program that focuses on how to keep the human body in good shape. Some colleges, on the other hand, offer graduates a one- or two-year BPEd program. BPEd is available as a full-time or part-time program. If you wish to pursue a career in sports, it could be an ideal decision for you.
Eligibility Criteria
Must be a graduate with usually 50 percent – 60 percent from a recognized university.
Candidates who pursued Physical Education in school or who participated in college sports are given priority for admission.
Candidates should be between the ages of 19 and 25.
Career Opportunities after completion of the course
Teacher/ Instructor/ Coach
Umpire/ Referee
Professional Athlete
Gym/ Personal Trainer
Sports Administrator
Yoga Trainer
Sport and Leisure Club Manager
Top Colleges/ Institutes for pursuing the course
AMU, Aligarh
Integral University, Lucknow
LPU, Chandigarh
Manipal University, Jaipur
Annamalai University,Annamalai
8. Master of Fine Arts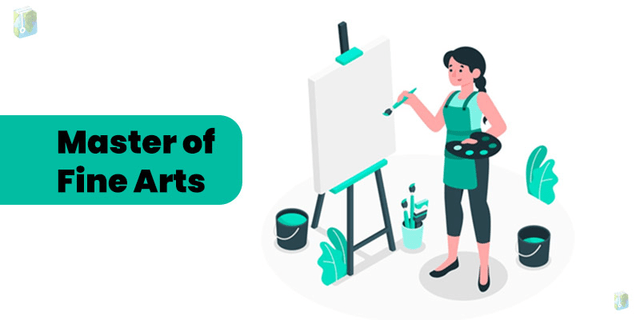 After BFA (Bachelor of Fine Arts) or BA (Bachelor of Arts), a Master of Fine Arts is among the best post-graduate degree programs. It mostly focuses on the visual and performing arts. Master any performing arts such as dance, singing, theatre & drama, cinematography, and so on if you wish to be an artist.
You can also master yourself in visual arts, such as writing process, painting, literature, photo-shooting, animation, graphic arts, calligraphy, fabric design, printing, digital arts, and so on. Furthermore, you can pursue an MFA (Master of Fine Arts) in your chosen field or in any of the greatest specializations available.
Eligibility Criteria
50% in BFA, BA, or any other bachelor's degree that should be equivalent to BFA.
Career Opportunities after completion of the course
Actor
Acting Instructor
Professor
Sculptor
Studio Artist
Film Director
Teacher
Lecturer
Photojournalist
Graphic Designer
Public Speaking Coach
Screenwriter
Top Colleges/ Institutes for pursuing the course
Manipal University – Jaipur
Sir JJ College of Applied Arts – Mumbai
Jawaharlal Nehru Architecture and Fine Arts University
College of arts – New Delhi
Aligarh Muslim University
9. Master of Social Work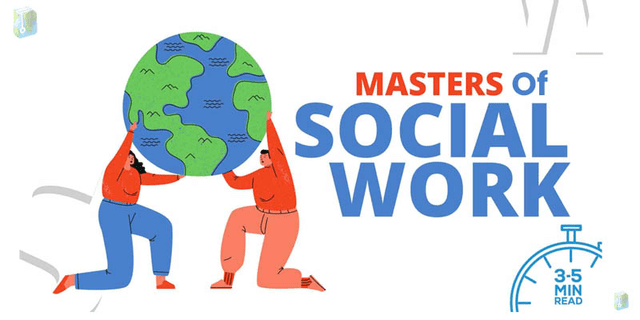 After BA (Bachelor of Arts) or BSW, the best post-graduate degree course is Master of Social Work ( Bachelor of Social Work ).
If you want to help those who are poor, unemployed, addicted to drugs, elderly, and ignorant, you must enroll in this course. The master of social work is the greatest job option for you if you want to educate society for a better living, have a positive impression on someone's life, and solve their problem.
Eligibility Criteria
Should have qualified BA or BSW with 50% marks.
Career Opportunities after completion of the course
Social Worker
Senior Human Resource Manager
Program Coordinator
Consultant
Teacher
Professor
Program Manager
Public Welfare Manager
Top Colleges/ Institutes for pursuing the course
National Institute of Social Work and Social Science, Bhubaneswar
Madras School of Social Work, Chennai
Osmania University, Hyderabad
Indira Gandhi National Open University, Delhi
Jamia Millia Islamia, New Delhi
10. Data Scientist via Diploma in Data Science
Data science is one of the fastest-growing industries, with a wide range of job opportunities for Data Scientist graduates and other relevant degree holders in positions like Research Analyst, Computer Scientist, Data Engineer, Data Scientist, Data Architect, and more.
Data science and its specialties are offered as PG courses, as well as a Data science diploma. A master's degree in data science can open doors to exciting careers in marketing, technology, information, and a range of other disciplines.
There has been a rise in demand for data scientists in the previous two years.
Eligibility Criteria
Must be a graduate in IT-related subjects or hold other equivalent degrees in UG.
Career Opportunities after completion of the course
Data Administrator
Data Analyst
Data Architect
Business Intelligence Manager
Business Analyst
Data/Analytics Manager
Data Scientist
Top Colleges/ Institutes for pursuing the course
India Institute of Technology – IIT Madras
Loyola College, Chennai
Manipal Academy of Higher Education, Manipal
Christ University, Banglore
Fergusson College, Pune
Conclusion
So, these are the finest courses after BA that you may take to advance your profession. If you want to work for the government, you can study for government admission examinations and make your dream come true.
Work hard and prepare effectively for your future career. Strive diligently for a few years and then sit back and enjoy your entire life.
Keep working hard until you attain your goal. "Never give up."
We hope you enjoyed reading this article. If so, please share this useful information with your friends.
People are also reading: