Full Form
B.Ed: Full form, Course, Entrance Exams, Syllabus, & More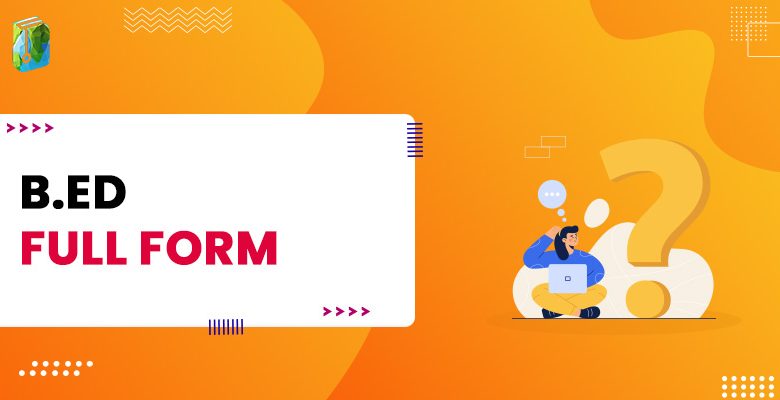 The B.Ed full form is Bachelors of Education. B.Ed is an undergraduate course for candidates who want to become a teacher or other related professions. The duration of this course is 2 years. You need to clear your high school education with good marks to get admission to the B.Ed course.
What is B.Ed Full Form?
A B.Ed degree is mandatory for every high school graduate in India to become a teacher. To get admission into the B.Ed course, the students need to clear the B.Ed entrance exams.
Did you know that B.Ed was previously known as Bachelor of Teaching (BT)?
Eligibility Criteria For B.Ed 
Here are the eligibility criteria for the Bachelor of Education course in India:
You need to be a BA, B.Sc, or B.Com graduate from a recognized board or university.
The minimum mark required for a B.Ed course is 55%.
You need to clear the entrance exams conducted by the university or college you apply to.
Types Of Entrance Exam For B.Ed 
To get admissions into the B.Ed course in India, many universities and colleges conduct entrance exams to analyze the performance of the applicants. Here is the list of different B. Ed entrance exams:
Himachal Pradesh University B.Ed Entrance Test
Jammu And Kashmir Board
Chhattisgarh Professional Examination Board
Andhra Pradesh Education Common Entrance Test
Allahabad University B.Ed Entrance Test
Specialization Offered By B.Ed Course
The candidates can choose from the various specializations offered in the B.Ed program:
B.Ed in Accounts
B.Ed in Economics
B.Ed in Home science
B.Ed in Arabic
B.Ed in Biological Sciences.
B.Ed in Sanskrit
B.Ed in English
B.Ed in Maths
B.Ed in Computer science
B.Ed in Social sciences
B.Ed in Information technology
B.Ed in Geography
Job Opportunities Offered To B.Ed Graduates
B.Ed course offers various job opportunities to the B.Ed graduates. Here are some of the popular job opportunities for B.Ed pass outs:
College professor
Schoolteacher
Online tutor
Librarian
Private or home tutor, etc.
Conclusion
The B.Ed full form is Bachelors of Education, a UG course designed for students who want to pursue a career in teaching and other teaching-related professions. Here in this post, we have mentioned everything about B.Ed in detail.
Happy Reading!
People are also reading: