Courses
15 Toughest Courses in the World in 2023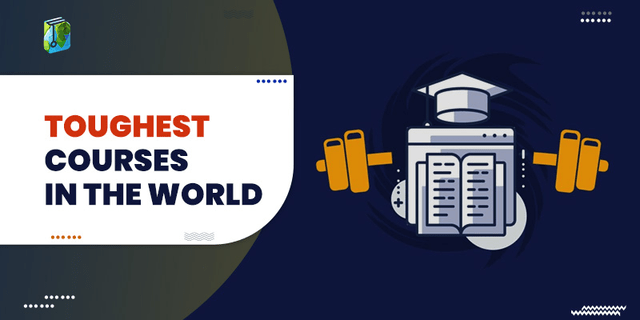 Every individual aspires to study a subject that will impact their life. Students are enrolled in reputable universities and colleges because they provide outstanding courses. Today's students must learn to overcome obstacles and hurdles in the classroom while attending university or college. In this article, we are providing a list of the top toughest courses in the world.
Moreover, every student's dedication and determination enable them to succeed academically while taking the most challenging courses in the world.
Selection processes get more stringent and focused as competition in every field intensifies daily. The screening requirements are rigorous, and given the current population boom, there are more competitors than openings. The goal of every course is to help students become the best versions of themselves possible in a competitive market. Each course is unique.
Toughest courses in the World frequently have the most challenging exams, whether internally or in an evaluation period. Given the length and complexity of the exams, they are recognized as the most demanding degree around the globe.
Are you still struggling to decide whether to study further or continue working?
How To Choose a Course To Pursue?
1. Know your subject of interest.
It all starts in high school when you get to know the basics of each subject and develop an interest in it. Find a subject that you love reading and enjoy exploring more of it. If you can't decide between a few subjects, you can always choose a subject where you score good marks.
2. Identify your qualification level.
To pursue any professional course or other courses which can get you a job requires a minimum qualification of 10+2 level. There are eligibility criteria for each course, so you first need to know how much you have to be qualified to apply.
3. Decide a path where you want to move forward.
There are mainly three 10+2 streams (science, commerce, and arts) that can assist you and qualify you for further courses. Choosing a stream can lead you further to a professional course.
4. Choose a course to pursue and research it.
You can choose a specific course and start researching its eligibility criteria, colleges offering it, fees required, location, and course duration.
5. Identify the most critical factors you are considering
Now that you have decided on what subject area you may be interested in, it is time to identify the key factors you want to see as part of your course.
6. Study Destination
There are several nations with excellent credentials. Depending on your field of study, you may study in your own country or perhaps travel abroad.
7. Apply for the course
Once you have decided what course you want to study, it's time to submit the applications, apply for the course, and prepare for the entrance test.
Toughest Courses In The World
Here is a list of the 15 most challenging courses in the world all students should know about.
Medicine
Engineering
Chartered Accountancy
Pharmacy
Law
Architecture
Psychology
Architecture
Statistics
Quantum Mechanics
Aeronautics
Nursing
Journalism
Philosophy
Finance
Read on,
1. Medicine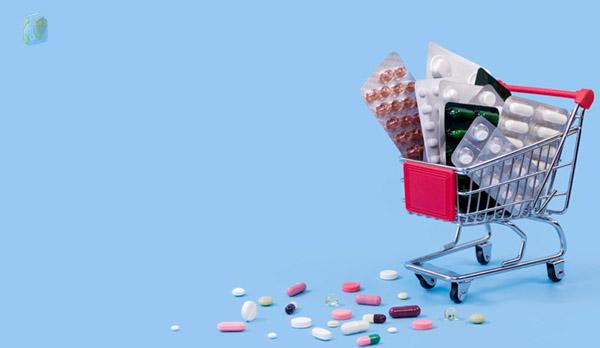 One of the most challenging academic fields in the world is medicine. The five-year medical curriculum comprises an additional 3 years for specializations. There are numerous subfields within the medical sciences. Some are the most challenging and need a certain skill set.
In addition, candidates are prepared for the educational module of becoming doctors via the course program. Biology, physiology, pharmacy, anatomical, microbiology, and genomics classes are usually the first ones in the course. Check top medical courses here.
The need for this front-line personnel will only increase in the upcoming years due to the pandemic's renewed focus on the significance of medical practitioners and their efforts.
2. Engineering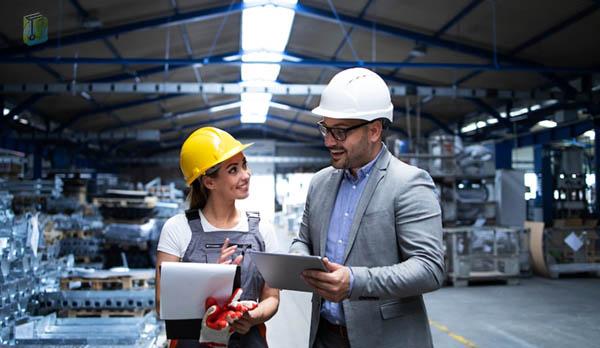 As one of the world's most challenging courses, engineering demands that its students possess tactical knowledge, analytical proficiency, critical thinking, and problem-solving capabilities.
Learners must have taken science courses in 11th and 12th-grade classes to begin their advanced learning in engineering. From there, they must pass university entrance exams. Engineers have good chances for additional education and employment, so our seniors continue pressing us in that direction. Check top Engineering Courses here.
Some of the most popular engineering subjects are as follows:
Marine Engineering
Automobile Engineering
Robotics Engineering
Electronics Engineering
Metallurgical Engineering
3. Chartered Accountancy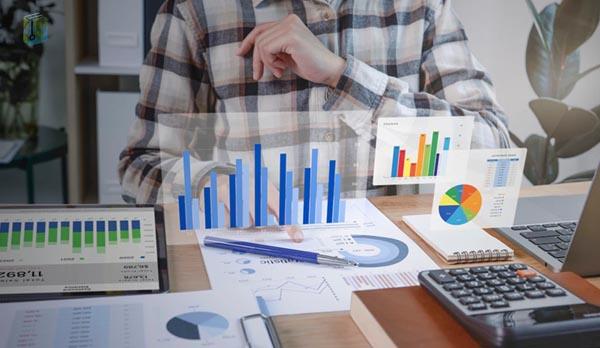 A renowned and honorable profession with rewarding employment options is chartered accountancy. However, it is one of the most challenging courses to take worldwide. It consists of business, tax, accountancy, and auditing courses.
The work of a chartered accountant is challenging, requiring them to safeguard the company's financial stability and identify and stop financial irregularities. There are many job openings, and as more companies and enterprises are launched, the number of openings is anticipated to increase.
4. Pharmacy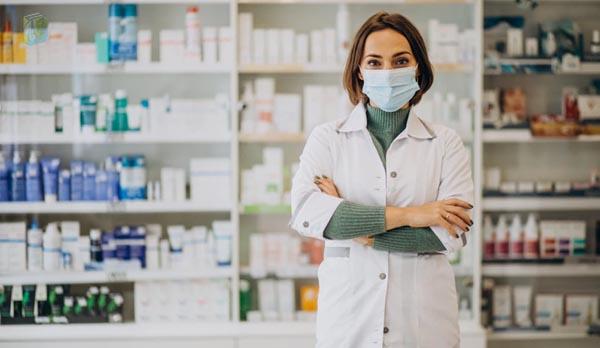 The pharmacy degree is distinct from the medical courses despite having a connection to medicine. While the pharmacy degree is harder than many other courses, it is not as difficult as medical school.
There won't be a world without medication; hospitals and pharmaceutical firms will need more drugs in the future. It is possible to enroll in pharmacy courses at the bachelor's and doctoral levels, but it is more difficult than most people realize.
Pharmacy has many chemistry-based topics that must be learned; if you are not good at chemistry, this course will be even more challenging.
5. Law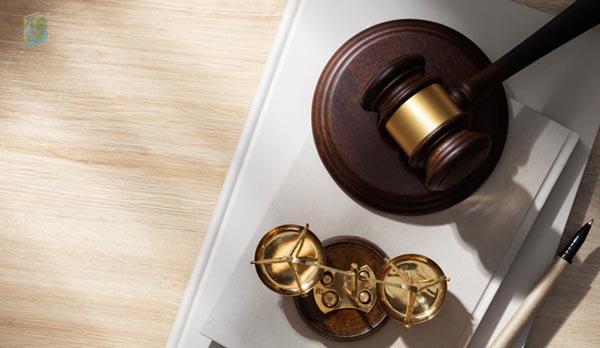 We may think that law is more straightforward, but it is the final course on the list of the hardest in the world. Pursuing legal studies requires a strong sense of autonomy, patience, ethics awareness, and high perceptual abilities.
Although there are no mathematical or scientific equations to answer in this course, students must remain alert. Students of commerce who do not take arithmetic can pursue careers in this field, which is equally popular among humanities students. Check how to become a lawyer.
6. Architecture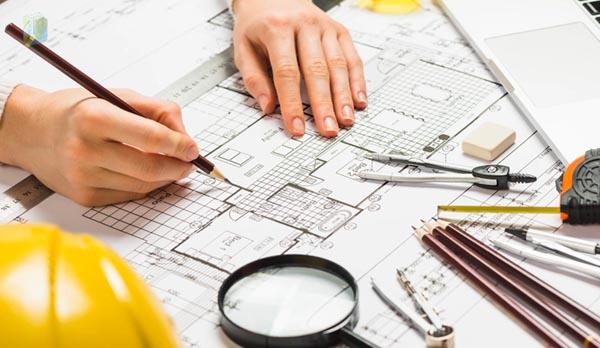 Studying architecture, which ranks among the most difficult programs in the world, is not as easy as it sounds. It's a common misconception that architecture involves dealing with exteriors and interiors, but it also considers the environment's makeup.
However, employing sustainable, biodegradable materials and methods requires intelligent and thoughtful individuals. For those who are truly serious about it and want to advance in their careers, this field offers a wide range of job prospects.
They offer the chance and potential for significant growth. This initiative is giving the next generation a new viewpoint and aiding in our future development.
7. Psychology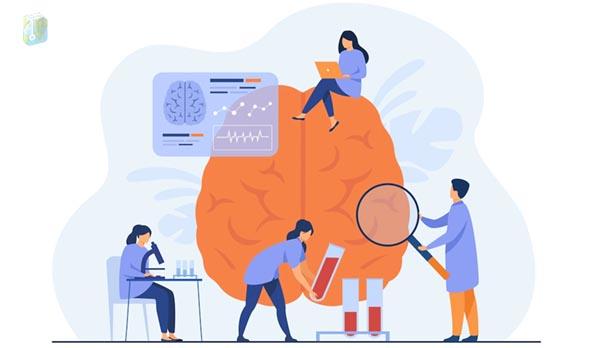 One of the most difficult courses around the world is psychology. It is a well-known humanity that touches on medicine. Psychology is an interdisciplinary subject where students can learn about human nature in light of various contexts, including individual, sociological, psychological, and economic.
It is a study of scientific exploration and the study of the mind. Every person's feeling is unique every day, making it challenging to understand the workings of the human mind. Psychologists primarily research people in all contexts, including those who work, are children, commit crimes, are students, are disordered, and belong to other groups.
Psychologists must have a keen eye for detail, be good communicators, and be inquisitive. There are many courses in this field across wide-ranging branches of psychology, such as
Clinical Psychology
Criminology
Neuropsychology
Linguistic Psychology
Industrial Psychology
Forensic Psychology
Counseling Psychology
Sports Psychology
8. Architecture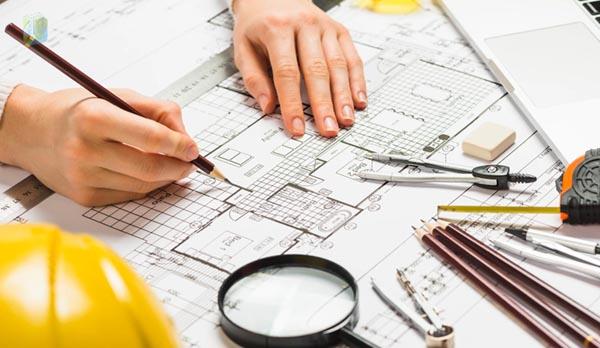 Lessons in architecture are more complicated than they appear. Contrary to popular belief, it doesn't just believe in the inside and outside of things. The ecosystem and its makeup are also covered.
Utilizing sustainable, recyclable products and processes requires the most intelligent and considerate individuals.
One of the themes that students will notice is that even the hardest courses around the globe have plenty of career possibilities and room for improvement.
This education gives the younger generation a fresh viewpoint and assists them in building our future as more universities focus completely on architecture.
9. Statistics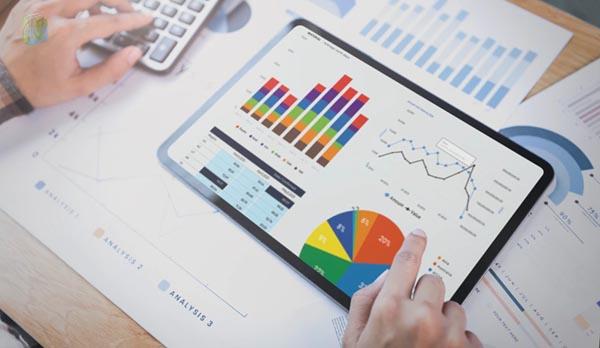 One of the hardest courses around the world, statistics is a competitor worth considering. Observational, randomization, and other types of sampling are used in the data collection method.
Depending upon the type of information and population, several theories and approaches are used to depict the data accurately.
Furthermore, the t-test, ANOVA, chi-square, and other statistical techniques are used in practically every discipline to represent data, including the results of social and scientific research participants.
Students who intend to major in statistics must be strong in arithmetic, logic, and thinking. To remember several formulas and comprehend their use, it is also necessary to have a strong memory.
10. Quantum Mechanics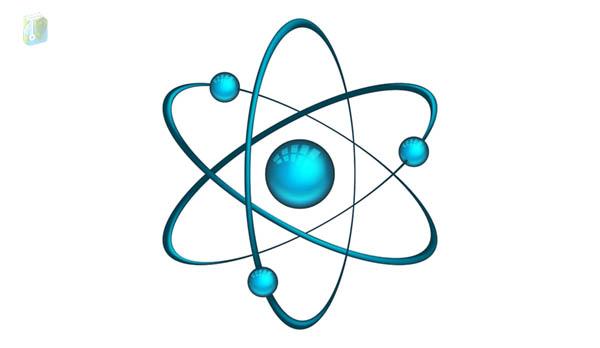 The field of quantum mechanics examines the various natural forces. The world now has a better knowledge of the components and the physical properties of things.
It is one of the hardest courses in the world since it aids in the human exploration of what is inside microparticles, such as atoms and subatoms.
The management of mathematical functions, integral calculus, fundamental profitability, internal integration, analysis, etc., should be highly well-versed in quantum mechanics students.
Additionally, students who pursue both a bachelor's and a master's degree in physics will aid in sharpening the fundamental and advanced components that this field offers.
11. Aeronautics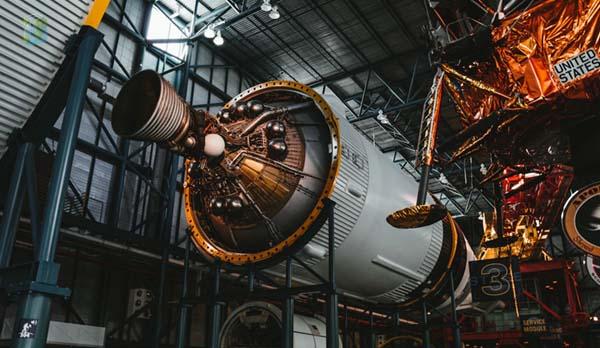 Aeronautics is a discipline of engineering that examines the operation and systems of airplanes and spacecraft. Since it examines the precise and painstaking engineering and construction of motors, structures, and hardware for aerial vehicles, it deserves a place on our list of the hardest courses in the world.
Aeronautical engineers study various software, such as ground control operating systems, flight software, etc., to give their design life. They use analytical and quantitative methods to assess the aircraft's dependability because they assume a big risk. However, a higher degree of intelligence, technical knowledge of engines, and quick computations are necessary for a career in aeronautical engineering.
Risk-takers who need excellent observational and mathematical skills include aeronautical engineers. A strong background in mathematics and physics is required to pursue aeronautical engineering.
12. Nursing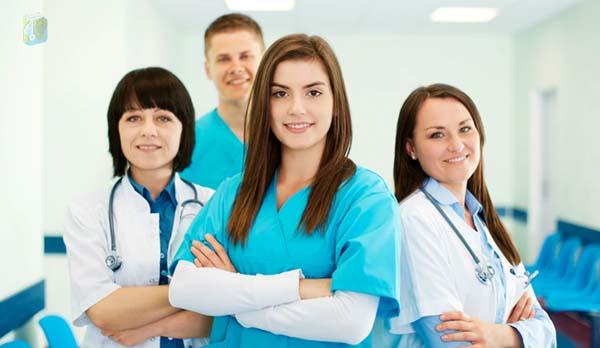 A notable mention among the most difficult courses around the world is nursing, which primarily calls for tolerance, medical knowledge, a robust constitution, and a willing humanitarian character.
It is well-recognized that kind deeds help people get through difficult times. Nurses help Doctors, therapists, patients, and their families. Your grades in biology, chemistry, mathematics, psychology and other crucial disciplines must be strong. They must be able to address difficulties quickly and effectively to help patients.
13. Philosophy
Many people regard philosophy to be its realm. Philosophers delve deeply to comprehend existence, intelligence, values, and logic fully. One of the hardest courses in the world, this subject encompasses every ounce of knowledge that has ever existed.
Spirituality, the natural world, aesthetics, the cosmos, and mathematics are all included in the study of philosophy. Wisdom is necessary for a philosopher to be able to analyze numerous dynamics. The world has gained sensible and pertinent knowledge thanks to the interest of illustrious historical philosophers, which calls for critical thinking skills. The four branches of philosophy are
Theoretical Philosophy
Practical Philosophy
Logic
History Of Philosophy
14. Finance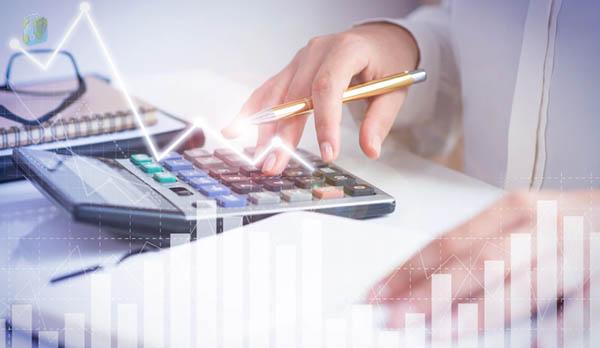 The Commerce track deals with all facets of financial administration and development and is related to finance. One must possess strong analytical skills, creative funding methods, etc., in addition to understanding financial administration, accountancy, risk assessment, and other topics to establish a prosperous future job in the field of finance, making it the most challenging one.
Public finance, financial reporting, and financial planning are the three primary categories of finance.
15. Journalism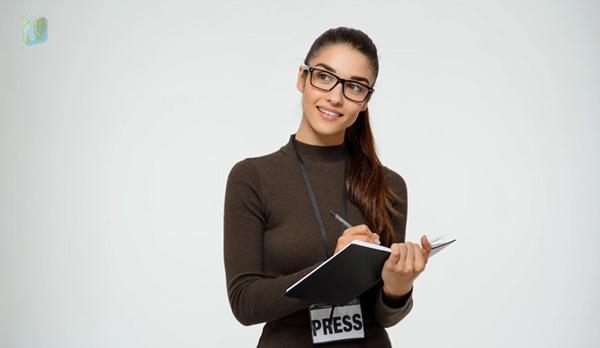 Another fascinating and difficult profession that needs you to set aside personal prejudices is journalism. Journalism is on our list of the hardest courses in the world.
They frequently deal with threats and scams that prevent them from creating and disseminating accurate information. The news is constantly changing. Thus, journalists must keep up with it to bring the public the most crucial and urgent news that requires immediate attention.
A journalist needs remarkable and fearless communication skills, engaging writing styles, a keen sense of curiosity, the ability to tell the truth, and excellent recall. The various types of journalism are:
Investigative Journalism
Online journalism
Opinion Journalism
Sports journalism
Photojournalism
Entertainment journalism
Political Journalism
Conclusion
Everyone hopes to enroll in a course that will benefit them in the future and enable them to shape their careers better. For many people, this dream does not always come true quickly. To succeed in life, one must complete a demanding academic program to be eligible for high pay.
In this post, we tried to present the toughest courses in the world. We hope that the information proves to be helpful to you.
Good luck!
People are also reading:
Frequently Asked Questions(FAQs)
Question: Which engineering specialization pays the most in India?
Answer: The engineering field with the greatest average compensation is computer science. The annual ranges from 2.4 lakhs to 10 lakhs. Regarding salaries, aerospace, and petroleum engineering is also solid choice.
Question: Which nation has the most challenging educational system?
Answer: The education systems of South Korea, Japan, and Singapore are a few of the ones that are the most challenging.
Question: Which nation has the most difficult maths?
Answer: The United States of America, the United Kingdom, and other nations have some of the strongest educational systems. China and South Korea, however, top the list of countries with the most difficult maths.
Question: Which nation has the best education system?
Answer: The United States of America has the best educational system, followed by The UK.
Question: Is engineering the world's most difficult course?
Answer: Yes, one of the most challenging majors available to students in science subjects is engineering.