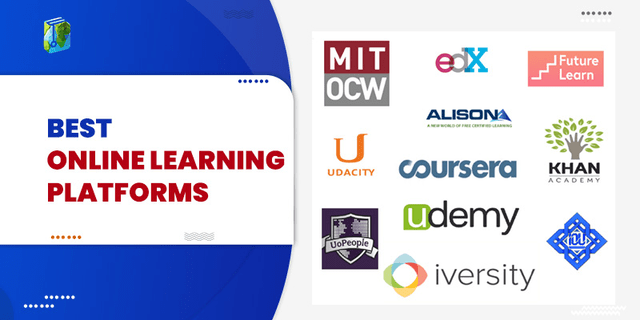 Introduction
The e-learning industry is growing vastly day by day. Studying online has become one of the most convenient methods to gain knowledge. In addition, it is also an excellent platform for individuals who wish to teach. If you are looking for the best online learning platforms on the web, then this post will help you!
Do you know, the e-learning industry is predicted to grow at a 20% CAGR from 2022 to 2028.
Moving on, many options are available for online platforms, such as Coursera, Udemy, Skillshare, etc. They offer paid as well as free courses. However, free courses have limited offers and information. On the other hand, paid ones have additional features, resources, and classes. Therefore, learning more about their features is essential to make an informed decision.
What is an Online Learning Platform?
An online learning platform provides a learning environment to individuals for taking online classes in various genres.
For instance, technical courses, cooking, dancing, education, and many more. Many online learning platforms help to learn more about a specific field in detail.
Top 10 Online Learning Platforms
Coursera
Udacity
Skillshare
LinkedIn Learning
Codecademy
DataCamp
Masterclass
Treehouse
Udemy
Pluralsight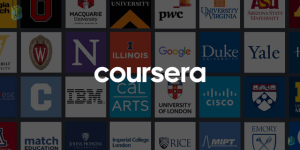 This is one of the best online learning platforms available today. It has a vast community spread all across the world. In addition, it partners with 275+ leading universities and companies to provide online learning to people. The tie-ups are with some of the world's most prestigious universities and companies, such as Yale University, Duke University, Google, IBM, etc.
There are thousands of technical and non-technical courses on Coursera. It has 107+ million learners.
Pros of Coursera
Partnership with thousands of leading universities and companies.
A large variety of courses.
Access to free courses and paid courses at affordable prices.
The offline learning method is also available.
Cons of Coursera
A variety of pricing and subscriptions may confuse the users.
Not always in favor of beginners, as most courses require prior knowledge of the subject.
Popular Courses
As per Coursera, the most popular courses are:
The science of well-being
Foundations: Data, Data, Everywhere
First Step Korean
English for Career Development
Programming for Everybody (Getting Started with Python)
Pricing
There are two plans by Coursera:
Team (5-125 users): $399 per user
Enterprise (125+ users): Check prices here.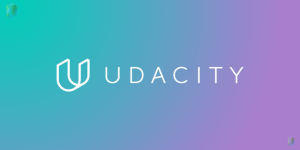 It is one of the leading online learning platforms for individuals. It helps companies and businesses in digital upskilling. IDC has recognized Udacity for developing Job ready digital talent and expected business outcomes. It assures 232% ROI for enterprises with under three months of payback time. Udemy has also converted 118,000+ graduates into career opportunities.
In addition, 70% of individual graduates got a promotion or a better job opportunity.
Pros of Udacity
Detailed courses on the latest technologies, such as blockchain, meta, AI, etc.
Excellent courses for beginners.
Lessons that focus on solving real-world problems.
Cons of Udacity
Costly when compared to other online platforms.
No certificate after completing a free course.
No accreditation after completing a course.
Popular Courses
AWS Machine Learning Engineer – Nanodegree.
Become a Product Manager – Nanodegree.
Self-Driving Car Engineer – Nanodegree.
Deep Learning – Udacity Nanodegree Program.
Become a Blockchain Developer – Nanodegree.
Pricing
Nanodegree programs: Starting at $399 per month
See Also: Online Free Excel Courses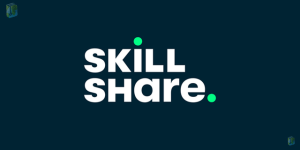 This online platform has more than 8 million users and 35,000+ courses. It is a very popular platform that specially focuses on creating content for entrepreneurs and professionals.
Pros of Skillshare
Courses are highly affordable.
Offers a free trial on the premium membership.
Variety of classes, including design, video, illustration, freelancer, etc.
Vast community.
Cons of Skillshare
No provision for certificates.
The only language of the courses is English.
Popular Courses
Visual Storytelling: Creating More Persuasive Presentations.
Intro to UX: Fundamentals of Usability.
Graphic Design Basics: Core Principles for Visual Design.
Going Freelance: Building and Branding Your Own Success.
Web Design Essentials: Creating Marketing Homepages.
Pricing
Skillshare for Teams
$159 per user (annually): it provides unlimited access to 35,000+ lectures. Users also get detailed analytics and reports. Moreover, there is a provision of easy-to-use admin capabilities.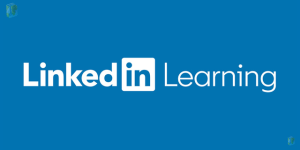 LinkedIn Learning is a famous platform for learning multiple courses in various fields.
The courses are specially curated to fulfill the needs of beginners, managers, and leaders. Therefore, there are a variety of courses that cover the needs of different people.
They cover a wide range of topics, such as:
Mindfulness practices
Balancing work life
Communicating effectively
Influencing people
Productivity tips
Time management, and many more
Pros of LinkedIn Learning
50 new courses every week.
Excellent opportunity to build a network.
Certification at the end of a course.
No additional assignments that may give extra pressure.
Cons of LinkedIn Learning
Some companies don't consider the certificate of completion.
Expert-level courses are missing in some genres.
Popular Courses
Developing Your Emotional Intelligence with Gemma Leigh Roberts.
Digital Marketing Foundations with Brad Batesole.
Critical Thinking with Mike Figliuolo.
Communication Foundations with Brenda Bailey-Hughes and Tatiana Kolovou.
Agile Foundations with Doug Rose.
Pricing
Offers a trial free of cost for one month.
After one month, the subscription starts at $29.99.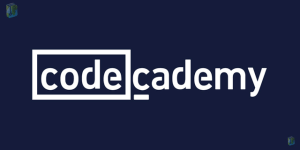 Codecademy provides high-quality courses. You can try the free subscription plan for any course you're interested in. There are many courses with step-by-step procedures and descriptive workflows. In addition, the platform is highly popular and is spread in 190+ countries with over 50 million learners.
Pros of Codecademy
Beginner-friendly courses.
Free courses in the basic free plans.
Build your portfolio that provides better opportunities in your industry.
Detailed tutorials on 14 different programming languages.
Vast and helpful community.
Cons of Codecademy
No accreditation
No instructor bio (lacks authenticity)
Popular Courses
Full-Stack Engineer Career Path.
Learn Python 3.
Learn HTML.
Code Foundations.
Learn JavaScript
Pricing
Individual plans (students): student pricing on Codecademy pro is for college students who get 50% off at the regular price for several courses; students have to pay $149.99 annually.
Pro Lite: $17.49 per month
Pro: $24.99 per month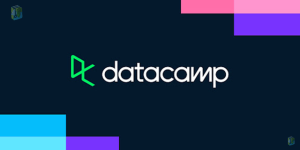 It is an excellent platform for developing and polishing data skills online. There are many learning resources available.
It works with a special learning methodology:
assess
learn
practice and
apply
In addition, coders need not install an online compiler rather, DataCamp has an in-built compiler.
It offers multiple courses such as:
machine learning,
SQL fundamentals,
data literacy,
marketing analytics,
data visualization,
multiple programming languages, and much more.
Pros of DataCamp
Excellent job opportunities.
In-browser tool to write and run data analysis.
Lessons on new technologies and the latest trends.
Cons of DataCamp
Popular Courses
Cluster Analysis in Python.
AI Fundamentals
Introduction to Natural Language Processing in Python.
Machine Learning with Tree-Based Models in Python.
Supervised Learning in R: Classification.
Premium (individual): $12.42 (annually)
Teams (2 and more): $25 per user per month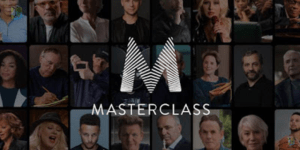 It is a unique streaming platform that has collaborated with the world's famous leaders. It contains pre-recorded videos for the users to watch as and when they like. With a variety of fields, this platform has one of the best online courses.
These lessons are available on various platforms such as a fire TV, smartphone, desktop, etc. Its membership contains 150+ classes on multiple topics, such as cooking, writing, leadership, photography, etc.
Pros of MasterClass
Covers a variety of courses, such as acting, sports, music, writing, cooking, etc.
Lectures by industry leaders such as Richard Branson, Indra Nooyi, Melinda Gates, George Bush, etc.
Refund within 30 days of the day of purchasing the subscription.
Cons of MasterClass
No lessons on gaining hard skills or professional skills.
No one-on-one sessions.
Popular Courses
Melinda French Gates Teaches Impactful Giving.
Amanda Gorman Teaches Writing and Performing Poetry.
Madhur Jaffrey Teaches Indian Cooking.
Itzhak Perlman Teaches Violin.
Brandon McMillan Teaches Dog Training.
Pricing
Starting at INR 1,295 per month for all lessons and classes.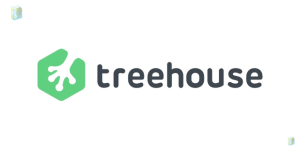 This online learning platform is one of the best online learning platforms for users.
It is quite famous for improving coding skills. Users get a free trial for seven days, then the platform charges a particular amount for monthly subscriptions. It also sends email reminders and a complimentary podcast to help you learn better.
Treehouse provides high-quality videos for students interested in designing and coding. It provides a tech explorer's toolkit with ample free resources for users. In addition, it offers a supportive and vast community of students to share information with each other.
Pros of Treehouse
A vast repository of coding classes in various programming languages and technologies, such as front-end web development, Javascript, Python, full-stack development, and more.
High-quality videos and content.
Practice courses with workshops.
Cons of Treehouse
Not accredited.
Minimum guidance from tutors.
Costlier than other online learning platforms.
Popular Courses
Introduction to HTML & CSS
JavaScript Basics
Python Basics
PHP Basics
Java Basics
Pricing
Free trial for seven days. After that, plans start from $25 per month.
Techdegree: free for seven days. After that, plans start from $199 per month.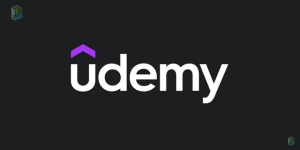 It is one of the leading online learning platforms. There are ample courses available. Udemy also helps organizations with multiple technical and business courses such as development, IT and software, business, design, and many more. Moreover, these courses help individuals gain expertise in their respective fields.
Udemy Pros
Free Courses. Check them out here.
Most courses are easily affordable.
There are a variety of courses with 13 different categories and various sub-categories.
Lifetime access.
30-day refund policy.
Udemy Cons
No official certificates.
The authenticity of the qualitative data is a matter of concern.
Popular Courses
Microsoft Excel – Excel From Beginner To Advanced.
Machine Learning A-Z – Hands-On Python And R In Data Science.
The Web Developer Bootcamp.
2022 Complete Python Bootcamp: From Zero To Hero In Python.
Microsoft Excel – Excel From Beginner To Advanced.
See Also: Udemy Alternatives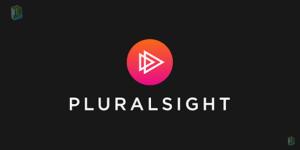 It is a highly popular learning platform. It is a great choice for developing technological skills. There are some best online courses to learn new subjects and build business skills.
Furthermore, Pluralsight is known to have more than 1300 hands-on labs. These labs help users to gain real-world knowledge and help build specific skills.
The courses available on this platform are diverse. Here are some of them:
Machine learning
Software development
DevOps
Security infrastructure
Pros of Pluralsight
Courses are available for different levels of users, such as beginners, intermediates, and experts.
Availability of free trial.
Accessible on different devices such as mobile, desktop, tablets, etc,
Cons of Pluralsight
No certificates for free courses.
Popular Courses
How Git Works.
React: Getting Started.
Object-Oriented Programming Fundamentals in C#
HTML Fundamentals.
Angular: Getting Started.
Pricing
Individual Standard: $29 per month
Individual Premium: $45 per month
Tips to Choose Online Learning Platforms
A few points must be taken care of while choosing the most suitable online learning platform for yourself:
Budget: Users must check their budget and find the best online courses within that amount.
Features in the free version of courses: Free courses are tempting. However, they mostly have fewer features and chapters than the full versions. So, check that carefully.
Additional features in paid courses: Paid courses have additional assignments, podcasts, expert lessons, and much more. For detailed information, do not miss checking the complete details.
One-to-one doubt-clearing sessions: One-to-one sessions with the tutors are important. It helps clear doubts and provides a better understanding of the topic.
Certification: Not every online learning platform provides certificates. Therefore, you must cross-check the provision as certification is vital in getting better job opportunities in the industry. It also increases the credibility and value of an employee.
Conclusion
Online learning platforms have several advantages, as you can see in the article. The ease of sitting at home and studying anytime you want is unmatched. In addition, some highly qualified educators assist in providing a better understanding of the topic to the users.
These platforms are a great way to increase your skills and expertise. Further, the certifications that provide credibility and authenticity to individuals are the cherry on top!
I hope this article helps you learn about the topic in detail. For any queries, do leave a comment in the comment section below.
People are also reading:
Frequently Asked Questions
Question: Which online platform is best for students?
Answer: Many online platforms are best for students, such as Udemy, Skillshare, Udacity, LinkedIn Learning, etc.
Question: What are the top online platforms in India?
Answer: The top online platforms in India are Udemy, Codecademy, Skillshare, Udacity, etc.
Question: How can online platforms help students?
Answer: Online platforms help students gain new skills in any field they wish. It is easy to study anywhere, any time of the day. Moreover, the certifications help them to land a good job opportunity in the industry.
Question: What is the best free learning platform?
Answer: Many online learning platforms provide free courses, such as Udemy, LinkedIn Learning, Treehouse, Pluralsight, etc. For detailed insight, kindly check the article.
Question: Is YouTube a digital learning platform?
Answer: YouTube is an emerging streaming platform that contains a vast range of courses and topics. Most kinds of lessons on different topics is easily available. However, you must check the authenticity of the channel first.