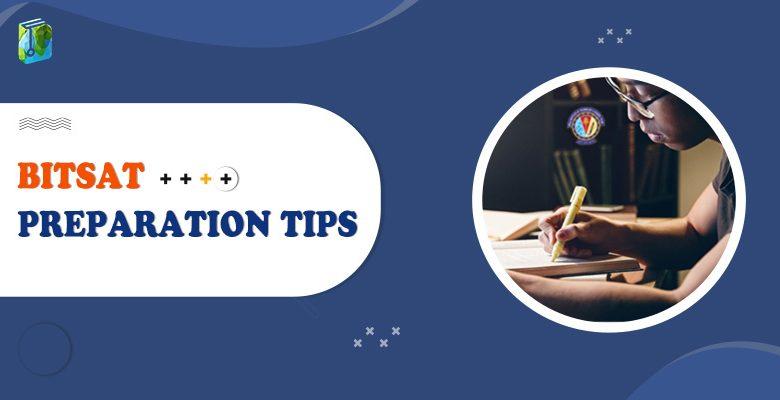 The Birla Institute of Technology and Science conducts BITS Admission Test (BITSAT). The students can enroll in any BITS campus – Pilani, Goa, Hyderabad, or Dubai- through this test, provided they meet the cutoff. Over the years, the number of candidates attempting this has increased, making the competition even harder. Therefore, we have curated the most efficient BITSAT Preparation Tips 2023 to help you prepare and score well in the examination.
So let us get started!
Get the latest news & updates about BITSAT 2023 via SMS and e-mail by entering your details below:
[ninja_form id=6]
BITSAT Preparation Tips 2023
Cracking BITSAT is not easy, and we understand your desire to crack this exam. That is why we have the best preparation tips that will help you ace your preparation journey.
1. Study Plan 
We believe any exam can be cracked by working hard in a smart way. No matter how hard you work, you will always have some trouble if you don't work smart.
You should make a proper study plan for your preparations.
Create your timetable for studying efficiently.
While studying, make a habit to take notes.
Collect the details about the test and the BITSAT Exam Pattern.
Analysis of the syllabus and previous question papers.
Solve last 5-year question papers.
Clear basic concepts and make short notes.
Revise all the main topics.
It is imperative to manage time, and that can be achieved through strategic planning and regular practice.
Make sure you have a good differentiation idea between the JEE and BITSAT syllabi.
2. Manage your Time
Manage your time according to your daily routine.
Give some extra time on the time-consuming/ difficult topics.
Maintain a proper schedule and stick to the timetable.
Prepare your timetable according to the syllabus and include short breaks.
3. Select the best Study Material
Refer to credible and reliable books for your exam preparation.
Candidates may also prepare from the study materials available on the internet.
Make sure you are well updated with the BITSAT Syllabus.
Solve previous year's papers to understand the exam pattern and difficulty level.
Stay focused.
Highlight the main topics.
Solve a lot of mock papers, as this will help you assess your preparation level.
4. Stay Healthy
Never compromise on your physical as well as mental health during the exam preparation. Health is vital. As with an unhealthy body, you won't be able to focus and stay productive.
Take proper sleep for at least seven to eight hours per day.
Take a healthy & nutritious diet.
Meditation or yoga can help you to concentrate on your studies.
Avoid junk food and unhealthy food.
Take fresh fruits and vegetables.
Never over-stress during the study.
Take care of yourself well in COVID times.
Take fluids regularly.
5. Attempt The Bonus Questions
Unlike any other exam, BITSAT has a set of bonus questions that are given to the candidate only after he/she submits the paper. These are a set of 12 questions and carry a higher positive marking. The condition for attempting bonus questions is that you have to finish your paper early and submit it. No extra time will be given to solve the bonus questions, and you can't revert to the main paper.
Thus, those candidates aiming for higher marks must try and increase their speed to attempt this section.
6. Do timely revision
All your efforts will go in vain if you don't revise what you have studied. So make sure that you revise at least for an hour every day. This will help you prevent any last-minute stress. Here are some tips:
After completing a topic, the next stage is the revision, do not skip it.
The timely revision will help you stay on top of your preparation as the topics you have read will remain fresh in your mind.
Prepare a separate revision plan for last-minute preparation.
If you have maintained notes, you can also use them to revise what you have read, and it will be a much faster process.
Make sure you revise every topic thoroughly and prepare well for every topic by revising.
The whole article can be concluded by using this formula:
Good Results= Hard work + Smart work +Discipline – Stress
So go ahead and prepare well!
We hope these BITSAT Preparation Tips help you score good marks!
People are also reading: