BPSC
Government Exam
BPSC Exam 2023 -Exam Date, Application, Syllabus, Exam Pattern, Answer Key & More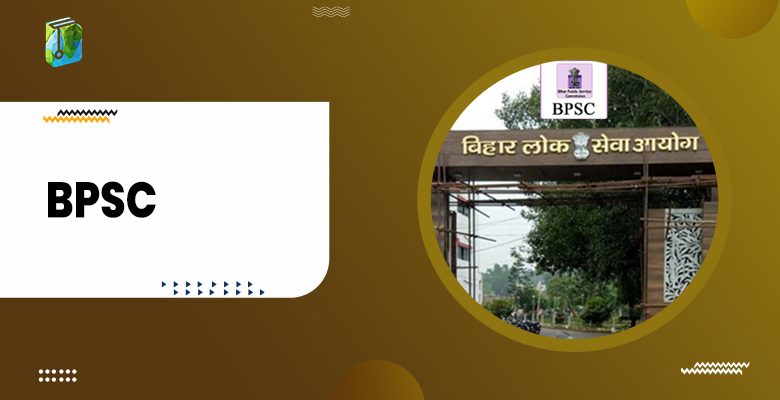 BPSC 67th Combined Prelims exam dates have been released now. The exam is scheduled to be held on May 8th, 2023. 
The notification for the 67th Combined Civil Services Examination has been released on its official website. The total number of 575 vacancies is released along with the official notification.
Candidates who are really interested in clearing this examination need to apply for BPSC and must be updated regarding all the details. Through this article, you can get a complete overview of the BPSC Examination including exam dates, application form, result dates, syllabus, and other important details.
What is BPSC [Bihar PSC] 2023?
BPSC exam is conducted to fulfill various vacant posts in the Bihar State Government Department. The BPSC recruitment exam helps to get posts in the Group A, B, and C positions in the Bihar government, such as:
District President,
Electoral Officer,
Food and Supply Inspector,
Planning Officer, etc.
BPSC Highlights 2023
| | |
| --- | --- |
| Organization-Name | BPSC (Bihar Public Service Commission) |
| Exam-Name | Combined Competitive Exam 2023 |
| Apply | Online |
| Admit Card Availability |  Notified Soon |
| Exam Date |  Notified Soon |
| Official-Website: | https://onlinebpsc.bihar.gov.in/ |
BPSC Exam Dates 2023
Here you will get complete information about BPSC Exam Dates 2023 below given table:
| | |
| --- | --- |
| BPSC 67th Notification Release Date 2023 |  Notified Soon |
| Commencement of Online Application |  Notified Soon |
| Last Date to Apply Online |  Notified Soon |
| Admit Card Download Date | 10-15 days before commencement of the exam |
| 67th BPSC Exam Date |  Notified Soon |
| BPSC Result | To be notified soon |
BPSC Application Form 2023
Candidates who are preparing and willing to serve as government employees in Bihar state can apply for BPSC Examination via online mode only. The application form was available only on the official website of the BPSC.
BPSC 67th Application Form is closed now.
The Application Form was available in the online mode.
Candidates could fill out the online application form till the registration window was open.
Candidates had the option to pay the application fee until the last date. After that, no payment is accepted.
Application Fee
| | |
| --- | --- |
| Category | Fees |
| SC/ST/Woman/Handicapped/Permanent residents of Bihar (All Category) | Rs 150/- |
| Other States | Rs 600/- |
BPSC Vacancy List 2023
The official BPSC vacancy list is released by the official authorities. We have tabulated the information below:
No.
Post
Vacancy: Males
Vacancy: Females
Total
1
Bihar Administrative Service
57
31
88
2
State Tax Assistant Commissioner
14
07
21
3
Inferior Electoral Officer
03
01
04
4
Bihar Education Service
09
03
12
5
Planning Authority/District Planning Authority
02
00
02
6
Labor Superintendent
02
00
02
7
District Audit Authority Cooperation Committees and Equivalents
02
03
05
8
Assistant Director Social Security
08
04
12
9
Assistant Director Child Protection Services
04
00
04
10
Assistant Planning Officer/Assistant Director
36
16
52
11
Rural Development Authority
90
43
133
12
Municipal Executive Authority
73
37
110
13
Revenue Officer & Equivalent
27
09
36
14
Supply Inspector
03
01
04
15
Block Panchayat Raj Officer
13
05
18
16
Other
38
14
52
17
Bihar Police
20
Total Vacancies
381
174
575
BPSC Salary
The salary is varied according to the various post under BPSC Recruitment, i.e. Rs. 9,300 – 34,800/- + Grade Pay Rs. 5400/-, 4800/-, 4200/-.
Please Note: Salary can be changed or varied according to the commission.
BPSC Eligibility Criteria 2023
Candidates can check the eligibility criteria before filling out the online application form. Check the detailed eligibility criteria below:
Education Qualification
To apply for the BPSC 67th Combined Competitive (Preliminary) Examination, you need to have a Graduation or equivalent degree from a government-recognized university.
Age Limit Criteria
Candidates whose minimum age is 20, 21,22 Years as of 1 August 2023, were eligible to apply.
Candidates whose maximum age is 37 Years (For General Male) were eligible to apply.
Candidates whose maximum age is 40 Years (For Gen Female/ OBC/ OBC (Male/Female), were eligible to apply.
Candidates whose maximum age is 42 Years (For SC / SC(Male/Female), were eligible to apply.
BPSC Age Limit 2023
| | |
| --- | --- |
| Category | Maximum Age |
| General (Male) | 37 Years |
| EWS (Male) | 37 Year |
| General (Female) | 40 Years |
| EWS (Female) | 40 Years |
| SC/ST (Male/Female) | 42 Years |
| EBC/BC (Male) | 40 Years |
| EBC/BC (Female) | 40 years |
BPSC Selection Process
The selection procedure is totally based on the performance of the candidates in the Preliminary Exam, Main Exam, and Interview. Only those candidates who will get selected in this examination get a crack or clear all the levels effectively.
BPSC Exam Pattern 2023
Candidates appearing for the exam must know the BPSC Exam Pattern 2023. Here are a few key points:
The preliminary exam is conducted via offline mode as well it will be an objective type or multiple choice question.
The time duration allocated to the candidates would be 2 hours.
The BPSC question paper includes 150 questions which carry 150 marks as well.
BPSC Syllabus 2023

The BPSC Syllabus is covered from the below-given topics for a detailed syllabus
General Knowledge
National/International Current Affairs
History of India and Bihar
Geography (India & Bihar)
Rivers (Bihar)
India's polity
Indian economy
The economy of Bihar after Freedom
Indian Movements and Contribution of Bihar.
General Studies Paper I
Modern History of India & India's Culture
Current Events of national and international importance
Statistical analysis, graphs, and diagrams
General Studies Paper-II
Indian Polity
Indian Economy and Geography of India
The role and impact of science & technology in the development of India.
Detailed Syllabus for BPSC Mains Examination
General Hindi
This paper is of qualifying nature. This paper contains a total of 100 marks. The difficulty level is similar to what you find in the Bihar School Education Board (BSEB). General Hindi Paper Contains
An essay section that carries 30 Marks,
The grammar section contains 30 Marks,
The syntax section contains 25 marks, and
The summarization Section contains 15 Marks.
General Studies Paper I
Modern History of India and Indian culture (History of the country with special reference to Bihar in the middle of the nineteenth century, the introduction and expansion of western and technical education, Bihar's role in the Indian freedom struggle, the Santhal Uprising in Bihar, Birsa movement, Champaran Satyagrah, the Quit India Movement, chief features of Mauryan and Pal art, Patna Qulam painting, Roles of Gandhi, Tagore, and Nehru)
Current events of national and international importance
Statistical analysis, graphs, and diagrams ( Questions to test the ability to draw conclusions from statistical, graphical, or diagrammatically information and to point out deficiencies, limitations, or inconsistencies)
General Studies Paper-II
Indian Polity ( Questions based on the political system in India including Bihar)
Indian economy and Geography of India (Questions on planning in India and the physical, economic and social geography of India and Bihar)
The role and impact of science and technology in the development of India (Questions to test awareness of the role and impact of science and technology in India and Bihar with special reference to applied science)
BPSC Admit Card 2023
Candidates who have successfully registered themselves for the BPSC 67th Combined Competitive (Preliminary) Examination, are the only candidates who can download the BPSC Admit Card from the BPSC official website.
Detailed available in the Admit Card 2023
The following details are available in the BPSC Admit Card:
Candidate Name
Exam Date
Exam Center
Candidate Photograph
Candidate Signature
Exam Name.
Paper Code
BPSC Exam Centres 2023
Bihar Board exam center 2023 is tabulated as below:
| Sl.No. | Exam Centre* |
| --- | --- |
| 1 | Araria |
| 2 | Aurangabad |
| 3 | Banka |
| 4 | Bhagalpur |
| 5 | Buxar |
| 6 | Darbhanga |
| 7 | Motihari |
| 8 | Gaya |
| 9 | Khagaria |
| 10 | Madhubani |
| 11 | Muzaffarpur |
| 12 | Bihar Sharif |
| 13 | Patna |
| 14 | Samastipur |
| 15 | Siwan |
| 16 | Chhapra |
| 17 | Sahebganj |
Please note (*): Bihar board exam centre list 2023 is subject to change as and when the authorities declare some modifications. 
BPSC Result 2023
The authority will conduct the 67th Combined Competitive (Preliminary) Examination after the successful conduction of the exam offline. It will declare the BPSC Result after one week of the examination or also declare the merit list for those who get selected in this examination.
The candidates can check their result status through the official website of BPSC.
BPSC Answer Key 2023
The official authority releases the answer key on the official website. The commission releases answer keys for all four sets of the question papers, i.e. A, B, C, and D. BPSC Answer Key is used for calculating scorecards. Candidates can use or can predict their expected marks through the answer key. The answer key is very useful for getting an idea about the score that can be obtained. It is also helpful while checking whether a candidate qualifies for the examination or not? If the expected score is more than the BPSC cut-off marks, that means he/she will be qualifying for the examination.
BPSC Preparation Tips
As every student has their own reading and understanding skills, the mindset to understand any topic is also different. However, the syllabus stays the same. Here are some BPSC preparation tips that shall help you in your preparation for the exam:
Before starting preparation, candidates need to go through with complete Syllabus and BPSC Exam Pattern.
Get complete information about the exam pattern. Moreover, the candidates must attempt the previous year's question papers of the BPSC. Through previous year's question papers, candidates get complete information about the quality and difficulty level of the questions.
Try to make proper notes for each topic and revise the previous day's topics before beginning your day within the first hour.
You must have the maps of Bihar, India, and the World along with you every time. In case of any reference, you can switch to them and take help. Try to make your habit of answering the questions by relating them through the map.
Keep yourself engaged with magazines like Pratiyogita Darpan and a good book on State GK.
The most helpful tips are preparing along with a group as you get help and tips from your peers. They may have very good command over subjects where you lack. So try to take helpful tips from them.
Best BPSC Books 2023
NCERT Books from Class 6 to 12
NCERT books are dependably an aid to the understudies for any PCS exam. The candidates ought to have a sound learning of these books with the goal that they can do well in the exam as these books cover the prospectus extremely well.
Best BPSC Books For General Science
Lucent publication's
"Encyclopedia of General Science for General Competitions" by Arihant Publications.
Best BPSC Books for History
History is one of the subjects that puts more inquiries for the candidates in any exam. Understudies, who have a decent direction in this subject, increment their odds in the exam. We are posting some standard books for the subject.
Conclusion
BPSC is one of the most prestigious exams in the country. Every year lakhs of candidates prepare for the same. It is a great opportunity to enter the Government services and attain a reputable post and hence, serve the country.
This article gives you in-depth detail about the BPSC exam 2023. We hope that the information adds value to your knowledge. Stay tuned!
Good luck!
People are also reading: