Books
10 Best Dystopian Books That You Will Love To Read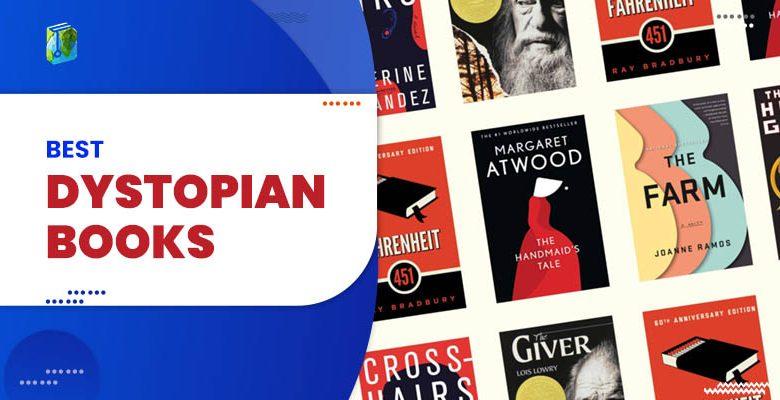 Be it sci-fi or the story of a post-apocalyptic world, dystopian books are special and often carry a warning for the future. Best Dystopian books always ask big-scale life questions with lots of adventure to explore and challenges to pass by. In a true sense, a well-written dystopian novel will always be close to your heart.
While movies and series are a great source to connect to dystopian stories there are some classic reads that can surely keep you hooked in its tome of adventure.
Here we have prepared a list of the 10 best dystopian books that you will absolutely love to read.
Check it out now!
Best Dystopian Books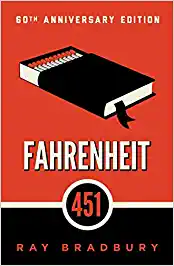 Highlights
Author: Ray Bradbury
Published in: 2012
Publisher: Simon & Schuster
Fahrenheit 451 depicts a dystopian scenario that may seem terrifying to book lovers. The 451-degree Fahrenheit is the temperature at which paper burns. As the name suggests, the book tells the story of a dystopian time when books are burned and intellectual thinking is not legal anymore. The story revolves around Guy Montag, a fireman by profession. He finds himself disillusioned with his job as he has been asked to set fire to the books rather than put them off.
While the authoritarian government does not allow people to think too much, Montag tries to open his mind through the mysteries of the words that are written. The famous Red Scare of 1940 prompted the author to pen his thoughts to showcase his eternal love for books.
You should read this book if you love reading timeless dystopian novels. Also, it's a must-read if the idea of a society that leads to appreciating curiosity, free will, and self-expression without consequences resonates well with you.
You can buy this book from here.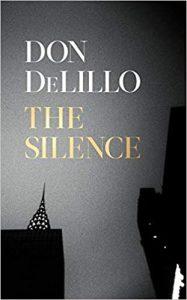 Highlights
Author: Don DeLillo
Published in: 2020
Publisher: Picador
The Silence by Don DeLillo is a distinct dystopian tale. Rather than digging into how mankind would struggle to exist in the aftermath of a tragedy, the book concentrates on the exact moment of occurrence.
Although it began before COVID-19, it is set at a period when a virus that wiped out the streets is still fresh in our memory and an even bigger tragedy is poised to hit. This is a brilliant short tale on human life during a crisis.
You can buy this book from here.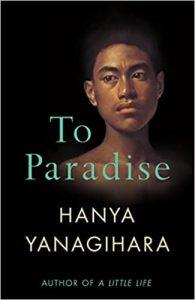 Highlights
Author: Hanya Yanagihara
Published in: 2022
Publisher: Picador
To Paradise is divided into three symphonic sections: one set in 1890s New York, one in 1990s Manhattan, and one in the dystopian 2090s.
This dystopian world is ruled by plagues as well as authoritarian governance. The daughter of a powerful scientist is attempting to find out how to survive without him while simultaneously attempting to uncover the mystery of her husband's disappearance.
In addition, these three sections combine to form a captivating whole. The book reveals an investigation of how different Americans coexist within the dystopia. Also, it tells how those who are fortunate enough to be rich, and healthy, and people who are sick or maybe poor gets united to protect each other in a time of crisis.
You can buy this book from here.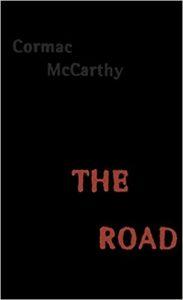 Highlights
Author: Cormac McCarthy
Published in: 2006
Publisher: Knopf
The Road brings us to a world broken by an unspecified disaster. Ordinary lives have been replaced by frenetic dashes for food and supplies for those who are still alive. In this harsh "eat or be eaten" scenario, a father and his young boy go south in preparation for winter, spurred by their desire to discover and join the "good guys."
Make no mistake: this is a really sad novel. Through McCarthy's dismal words, this post-extinction scenario comes to life before readers' eyes, from harsh atmospheres to the sad loss of mankind, both physically and morally.
Rather than critiquing our society's institutions, The Road asks us to go within and analyze our compassion in an increasingly competitive and individualistic world.
You can buy this book from here.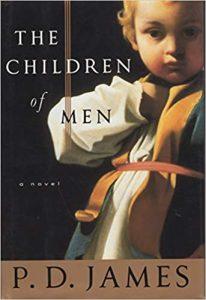 Highlights
Author: P.D James
Published in: 1993
Publisher: Knopf
James's 1992 novel, set in 2021, depicts a society torn apart by infertility. As the last humans born on Earth are slain in a bar brawl and the planet collapses into chaos with no future for humanity, historian Theo Faron becomes embroiled in a political battle with his despotic cousin, Xan.
The problems, however, take a new turn when Theo discovers that there may be some chance for a future after all.
The Children of Men offers an alternative picture of humanity's demise, one that is caused by something far more slow and credible than a holocaust or an ice age. While our 2020 (thankfully!) does not appear to be taking us to the extinction of our species, Theo Faron's dramatic trip may surprise you with how near we are to the issue of depopulation.
You can buy this book from here.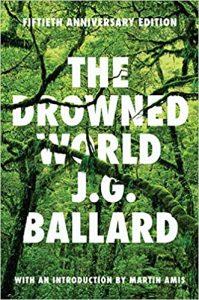 Highlights
Author: J.G. Ballard
Published in: 2012
Publisher: Liveright Pub Corp
The Earth sweats in 2145 as global warming takes over, flooding towns and transforming creatures into monsters. Dr. Robert Kerans and his crew journey into an undiscovered region to investigate the now-wild world as civilization is decimated by these archaic beasts.
The Drowned World, published in 1962, is one of the early works of "cli-fi" (climate fiction). This thrilling tale transports us to the new unknown, where once-built areas have been transformed into hot tropical labyrinths. However, it is more than just an adventure: Ballard's story is ultimately a brilliant Trojan Horse to investigate the consequences of this gruesome prospect and the psychological effects it has on humanity.
You can buy this book from here.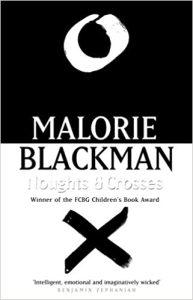 Highlights
Author: Malorie Blackman
Published in: 2001
Publisher: Doubleday Children
Malorie Blackman's award-winning Noughts and Crosses series, of which this is the first novel, depicts a dystopian society in which white Noughts are considered as an inferior race, while black Crosses are born into luxury and perceived as superior in every way.
It follows Sephy and Callum, who, despite their childhood bond, are fated to become bitter adversaries. Sephy is a Cross, dark-skinned, gorgeous, and the daughter of a prominent politician, whereas Callum is a Nought, white and impoverished, living solely to serve Crosses.
Against all obstacles, star-crossed lovers Sephy and Callum chose one another, and this compelling drama unfolds, reversing the usual racial stereotypes we see in our own society.
You can buy this book from here.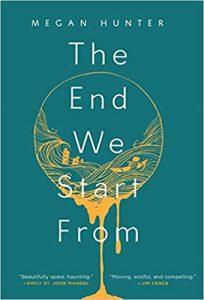 Highlights
Author: Megan Hunter
Published in: 2017
Publisher: Black Cat
A mother gives birth to her first child while apocalyptic floods drown London. As the baby develops and survives despite the odds, the family is forced to evacuate in search of safety, going from place to place on a voyage of horror and wonder. Megan Hunter's lovely, simple writing creates a terrifyingly realistic imagined future.
In the book, Megan Hunter has amicably penned the juxtaposition of two opposite sides of life. On one side is the protagonist, thrilled by the very start of her motherhood. But, on the other hand, there is the story of the end times with people losing their ways in the disturbance.
As words came across as arts, with its captivating writing, 'The End We Start From' is one of the best dystopian novels ever.
You can buy this book from here.
Highlights
Author: Naomi Alderman
Published in: 2017
Publisher: Little Brown and Company
A male author writes a work of historical fiction outlining how this matriarchy came to be five thousand years in the future, producing a meta book-within-a-book that allows Alderman to discreetly remarks on men's perspective of this transformation. The genesis tale, which is spurred by women's unexpected acquisition of electrical abilities, is set in the twenty-first century, intertwining the experiences of many different women from all over the world who nurture this power to turn the tables on those who have been suffocating them.
You will be disappointed if you walk into this book expecting a gender equality paradise. The Power is a book about institutional inequality as much as it is about women's struggle. The story's unusual idea tackles the complexity and difficulties that the characters with superpowers face, finally issuing a warning against going too far in our effort to correct an imbalance.
You can buy this book from here.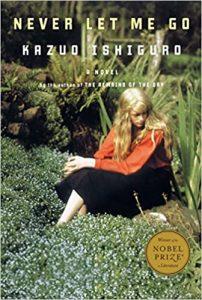 Highlights
Author: Kazuo Ishiguro
Published in: 2005
Publisher: Knopf
Never Let Me Go opens with a nanny in her thirties reminiscing about her school days when she stumbles across former classmates. While this may appear to be another young adult novel inadvertently included to a list of dystopian literature, don't be fooled: as we delve more into Kathy H.'s recollections, components of an unusual and terrifying society will emerge.
Ishiguro's simple yet passionate style guides the reader through the entire maze, capturing the everlasting dilemma of morality in an age of swiftly growing medical science. And the setting of Never Let Me Go in the 1980s, rather than the distant future, lends the narrative a frightening feeling of realism, pushing Ishiguro's comments home.
You can buy this book from here.
Conclusion
These are some of the best dystopian books that you will ever read. However, there are also some timeless dystopias such as 'The Handmaid's Tale' by Margaret Atwood, 'Brave New World by Aldous Huxley, 'We' by Yevgeny Zamyatin, etc to name a few that will always give you the big ride to the imagination.
That's all. Hope you find the books from our list interesting. Don't forget to mention which one you liked the most in the comment section below.
Happy reading!
People are also reading: