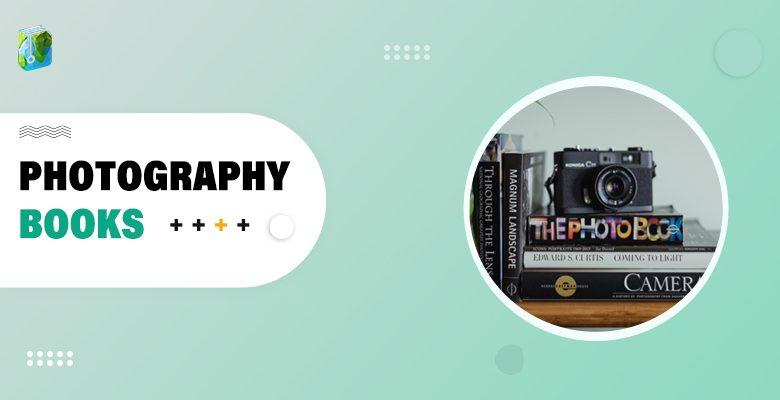 Photography is an art. Every camera person has a different perspective and every picture has a different meaning. At present, social media has become all about images and content. Talking about images, in a way, has given a boost to photographers. They have got a free platform to showcase their skills and build a profile free of cost. Moreover, it has also increased their value.
Whereas, social media platforms such as Instagram and Facebook have helped the photographers to convert their profiles as their portfolios.
There are various methods through which you can learn photography. Join classes, whether online or offline, YouTube videos, books, and much more.
However, books are a great resource for understanding the basics of photography. Even if you are a beginner or an expert, you can reap benefits from them. In this article, we are going to present you with the 10 best photography books available for you. Each book will have a detailed explanation so you can grasp the summary well.
Let's begin!
10 Best Photography Books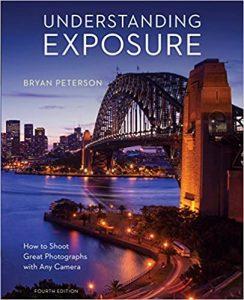 Highlights
Author: Bryan Peterson
Last Published: 2016
Publisher: Amphoto Books
Description
This edition by Bryan Peterson is a revised edition and one of the most popular books on photography. Explanation of some complex concepts related to exposure in photography helps the readers to understand this subject in detail. This book has been loved for generations.
The writer of the book is a veteran photographer himself who describes the fundamentals of various aspects such as:
Aperture
Light
Shutter speed
Finding right exposure
Freeze action
Best meter readings
Filters
Flash
And much more. Moreover, there are sections based on tips and advice on shooting star trains and using colored gels. Photographers also get an insight into methods to get contrast and sharpness in images. This further helps to create stunning output. If you are a photographer or are willing to opt for this profession, then this book is for you!
To explore more fundamentals related to photography, purchase your copy now!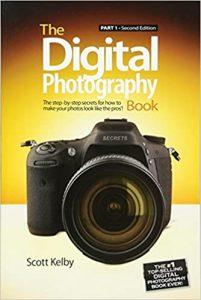 Highlights
Author: Scott Kelby
Last Published: 2013
Publisher: Peachpit Books
Description
Scott Kelby is one of the most renowned authors. This book is the number one best-selling and award-winning compilation. There are ample tips and strategies to understand digital photography. Moreover, you can also learn the methods to take pro-quality shots with some easy-to-implement tricks.
The book is about simple rules and methods to follow in photography that will give you great images. Scott is a professional and has compiled the best techniques of photography in this book. Interestingly, he does not believe in following extremely technical explanations and saves his readers from it as well. Therefore, there is no ambiguous jargon in the book with complicated concepts.
It is extremely simple and easy to understand. Moreover, every page of this book explains only one trick and one concept that can help to make your photography top-notch. Every page consists of pro tools and pro settings that can help you to transform your knowledge.
If you wish to learn photography from scratch and take some mind-blowing shots, then purchase this book now!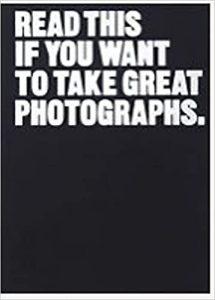 Highlights
Author: Henry Carroll
Last Published: 2014
Publisher: Laurence King Publishing
Description
This book is an ideal book if you wish to learn photography. As you can understand, there is an intense development in digital cameras. Therefore, it helps you to stay at par with the latest developments and understand new innovations.
Interestingly, the book has no technical diagrams, graphs, or complicated concepts. Rather it is full of some iconic images and beneficial hands-on tips for the readers. This book is further divided into 5 sections. Each section gives you a detailed explanation of the concept that helps you to understand photography better.
Various examples of well-renowned photographers such as Nadal Kander, Daido Moriyama, Cartier-Bresso, are mentioned in the book.
These examples help the readers to implement innovative ideas in their photography as well. This handbook will help budding photographers to understand the basics very well.
To unravel more, purchase your copy now!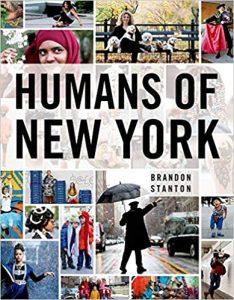 Highlights
Author: Brandon Stanton
Last Published: 2013
Publisher: St. Martin's Press
Description
Humans Of New York is an ambitious project of a popular photographer Brandon Stanton. He initiated this venture in 2010. With a camera in his hand, he started to explore the city to capture normal yet extraordinary moments.
Altogether, this resulted in a vibrant blog that contained images with some anecdotes. This book is inspired by his blog. There are approximately 400 colorful photos. There are good portraits and descriptive stories of people. This is a great photography book that is a celebration of individuality and mentions the struggle of hundreds of people. It gives a boost and motivation to the viewers.
To witness great skills of photography as well as some heart-touching stories you must purchase this copy now!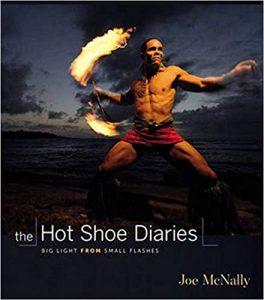 Highlights
Author: Joe McNally
Last Published: 2009
Publisher: New Riders
Description
As per Joe, photography is all about the light. He has been more than 30 years in the field of photography and worked for National Geographic, Sports Illustrated, Time, and many more channels.
The Hot Shoe Diaries helps you to understand what goes behind the scenes to get some great images. He also shares his thought process while indulging in photography. There are a lot of important points and takeaways for budding photographers. He has a deep knowledge of flashes to create impressive light. It further helps to bring variations in the image.
He explains all the technicalities of photography in an extremely simple way. At the end of this book, you will gain plenty of knowledge regarding this subject.
Therefore, to unravel more information about photography, purchase your copy now!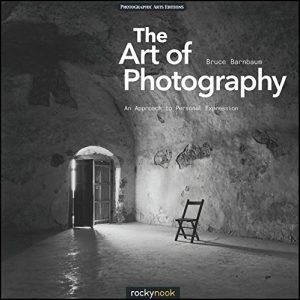 Highlights
Author: Bruce Barnbaum
Last Published: 2010
Publisher: Rocky Nook
Description
This book is a marvel. It is a classic edition that gives you a detailed insight into the world of photography. The first edition was published in 1994. However, this revised edition is very understandable and comprehensive. The writer has explained various techniques for digital as well as traditional approaches.
This book is able to help every level of photographer, be it a beginner or an expert. Bruce is one of the finest photographers all across the globe. This is his newest addition and an invaluable collection of knowledge about photography. Undoubtedly, it is a rich resource for people who wish to excel in this field.
There are plenty of illustrations and beautiful photographs along with charts, tables, and graphs. All the photographs give you an insight into the ideas and thought processes of the writer. Interestingly, he not just goes technical but also tells you the creative and philosophical aspects of photography.
To explore more, purchase your copy now!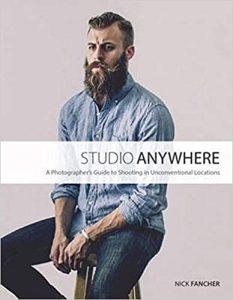 Highlights
Author: Nick Fancher
Last Published: 2015
Publisher: Peachpit Press
Description
When we think about a photo studio, everyone has a different description of it. However, the magic is, a studio can be anywhere as long as you have control over lighting. Nick gives you an exceptional insight into the tips to get your portfolio ready.
He also shares some problems faced during such photography sessions. With the help of this guide, photographers can learn to understand the lighting diagrams to get a wide range of photos. In addition, he also gives an overview of software such as Photoshop and Lightroom. Both of them help to add magic to your images and transform them completely. You can also learn the process of post-processing through this guide.
The key features of this book are mentioned below:
You get to understand the entire concept of photography from lighting to exposure to post-processing
The process to build a portfolio
With the help of minimal equipment, you can create images suited to your budget
To get more insights, purchase this copy now!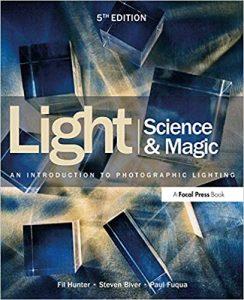 Highlights
Author: Fil Hunter, Steven Biver
Last Published: 2015
Publisher: Routledge
Description
Light science and magic is a remarkable photography book. The most important element of photography is lighting. The authors have covered the lighting process in detail. There are various tips and tricks to improve the quality of photographs easily.
Moreover, this guide also helps you by defining the comprehensive theory of light along with some examples. With these examples, you can get an overview of the practical application. There are tons of photographs and diagrams that make it a vivid book.
There are some interesting inclusions in the new edition of this book. Take a look:
Well-defined appendix of photo gear sources
Informational sidebars
Updated information regarding equipment of flash and lights
A brand-new chapter named 'Setting Up Your New Studio'
Besides, this guide helps the photographers to understand the basic concept of the physics of lighting. To explore more, purchase your copy now!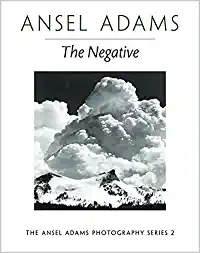 Highlights
Author: Ansel Adams
Last Published: 1995
Publisher: Hachette Book Group USA
Description
This compilation is written by world-renowned photographer Ansel. Back in his time, he took some of the most stunning and memorable pictures. He was a technical maestro and highly creative.
This book is the second volume of his celebrated series on photography. He has been an idol for plenty of people for generations. This book contains his photography techniques in detail that can help you immensely. It is a rich resource book that is as relevant today as it was back then.
The negative helps you understand more about natural light, artificial light, exposure, film, equipment, and much more. Moreover, all the photographs are beautifully illustrated. You will get to learn a lot about instructive line drawings from this classic manual.
The moment you complete it, you will learn a lot about photography. To unravel more about this book, purchase your copy now!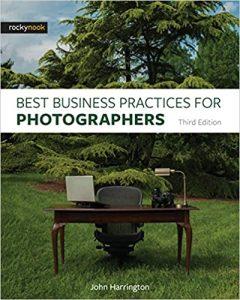 Highlights
Author: John Harrington
Last Published: 2017
Publisher: Rocky Nook
Description
This photography book is a comprehensive guide for photographers. As you understand, the photography industry is evolving day by day. The writer here helps the photographers to understand how to start and grow their business. He also defines the vital points of professional photography.
The key features of this book are given as follows:
Equipment knowledge
How to price your work
Importance of Insurance
Marketing and handling social media
Tips to publish a book about your work
Digital asset management
Methods to tackle a breach of contract
And much more.
This is the third edition of the series and is a complete go-to guide for photographers. Both exports and beginners can reap benefits from the same. If you wish to strengthen your base of photography, then this is the book for you.
Purchase your copy now!
Conclusion
Photography requires a great skill set. You must have an understanding of various things such as lighting, focus, flash, etc. However, if you're new to this field, then you can always learn the technicalities. There are various methods by which you can attain knowledge of photography.
However, books are one of the best and the easiest resources to expand your knowledge base. There are plenty of options available for you.
In this article, we presented you with the 10 best photography books available. We hope that the information provided above helps you in the best way possible.
Keep reading, keep learning!
People are also reading: