Books
10 Best Fantasy Books for Kids – You Must Read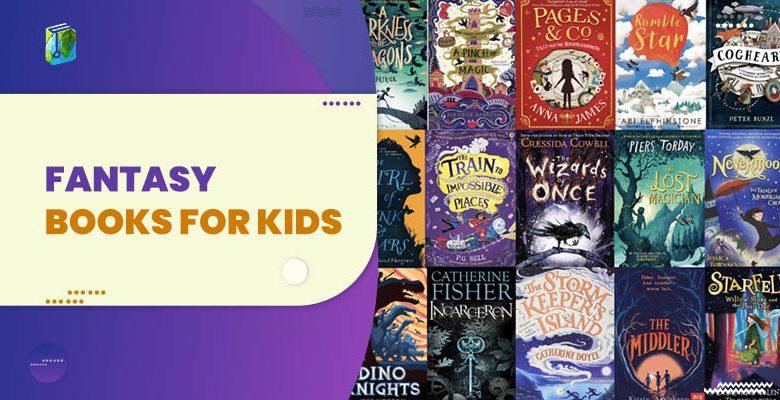 Fantasy is the most-loved genre among children and grown-ups. It is a world of imagination containing dragons, mythical creatures, witches and wizards, fairy tales, and many others that are imaginable. It is a complete escape from reality.
Watching fantasy cartoons and animated series among kids is no secret. Also, they love listening to fairy tales and magic stories at bedtime.
In addition to being entertaining, this genre encourages children's imaginative power and fosters creative thinking. They start believing that everything is possible and try to find various solutions to a problem. Thus, helps in building problem-solving skills in kids.
With these fantasy benefits, introducing your kids to fantasy books is generally a good idea. Most kids don't love reading books. Nevertheless, they are more likely to read fantasy books as they are fun and fascinating.
Reading books offers many benefits – improves vocabulary, reading comprehension, and communication skills; promotes cognitive development; and helps become more focused. More importantly, at least temporarily, it helps your kids stay away from electronic gadgets.
Here are some top picks for fantasy books that serve as your kids' reading starters.
10 Must-Read Fantasy Books for Kids
1. Charlie and The Chocolate Factory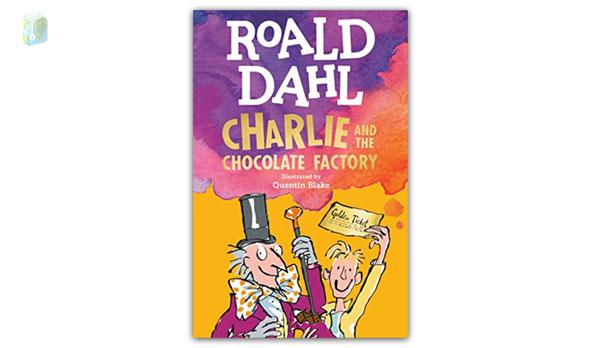 Highlights
Author: Roald Dahl
Published in: 2007
Publisher: Viking Books for Young Readers
Ratings: 4.8/5
Reading Age: 6-9 years
Penned by the world's #1 storyteller, Roald Dahl, this fantasy book takes children into the world of chocolate. It depicts the story of a kind and honest poor boy named Charlie Bucket. He gets a ticket to Willy Wonka's famous chocolate factory.
Along with him, four other children get a chance to visit the factory – Augustus Gloop, a fat boy with a hobby of eating; Veruca Salt, a spoiled brat pampered by her parents; Violet Beauregarde, a gum chewer with the fastest jaws around; and Mike Teavee, a gangster-in-training with a toy gun addicted to television.
All these kids meet, as they were the winners of the Willy Wonka contest. The book is filled with the adventures these kids experience while exploring the chocolate factory. Their visit to the factory is extraordinary, and many unexpected things happen!
You can buy this book from here.
2. If You Give a Mouse A Cookie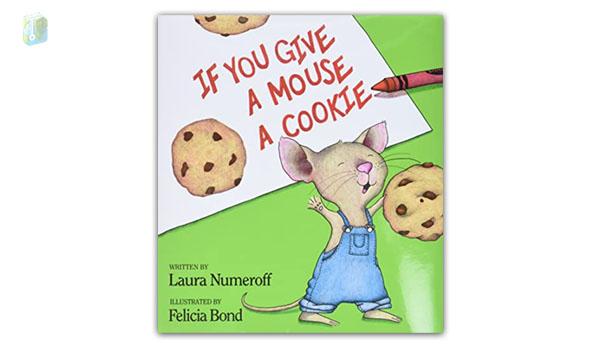 Highlights
Author: Laura Numeroff
Published in: 2015
Publisher: HarperCollins
Ratings: 4.9/5
Reading Age: 1-5 years
The everlasting favorite book of kids, If You Give a Mouse a Cookie, is from New York's best-selling team – Laura Numeroff (author) and Laura Numeroff (Illustrator). It is the star of the If You Give… series.
One of the best fantasy books for beginners and storytime, the rhythmic text intrigues kids. The humorous images by Felicia Bond are jam-packed with cute little details.
It starts with a boy giving a cookie to a mouse. Further, the boy wants the mouse to ask for a glass of milk, a mirror to check whether his mustache is dipped in milk, and a scissor to trim them.
However, the story ends with a mouse getting another cookie. Overall, the book is an excellent delight for children.
You can buy this book from here.
3. Harry Potter and the Sorcerer's Stone: The Illustrated Edition (Book 1)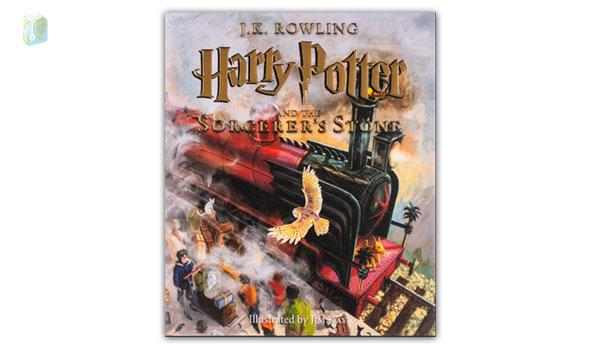 Highlights
Author: J.K. Rowling
Published in: 2015
Publisher: Arthur A. Levine Books
Ratings: 4.9/5
Reading Age: 5-11 years
The Harry Potter fantasy series needs no introduction. It is a series of multiple genres – fantasy, fiction, magic, mystery, adventure, horror, romance, and a school story.
It is based on J. K. Rowling's series of 7 fantasy novels. All novels revolve around the story of Harry Potter, a young wizard who started living with his uncle and aunt after the death of his parents. Further, Hagrid rescues Harry and tells him that he is a wizard with a backstory and that a magic school, Hogwarts School of Witchcraft and Wizardry, is waiting for him.
Jimmy Kay, an award-winning artist, has illustrated the first book of Harry Potter with colorful pictures and images so lavishly. They has made it possible to introduce the first novel of Harry Potter to children with visually immersive illustrations.
You can buy this book from here.
4. Magic Tree House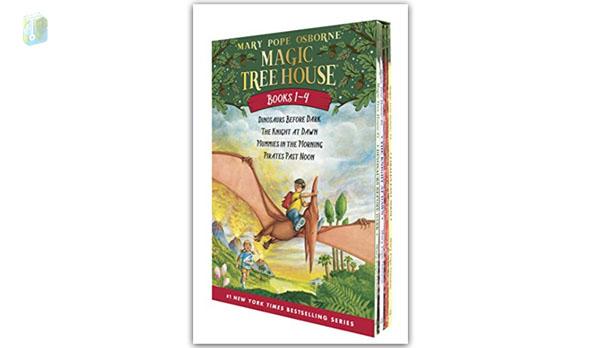 Highlights
Author: Mary Pope Osborne
Published in: 2001
Publisher: Random House Books for Young Readers
Ratings: 4.8/5
Reading Age: 5-8 years
The bestselling fantasy book series, Magic Tree House, has four different books in a set. This set perfectly combines fantasy, mystery, fun, and time travel.
Jack and Annie, two regular siblings, discover a treehouse in the woods. The magic happens, and both of them time travel in the past to four different worlds –
Dinosaurs Before Dark (Book 1),
The Knight at Dawn (Book 2),
Mummies in the Morning (Book 3), and
Pirates Past Noon (Book 4)
It is interesting to know how siblings find their way home from the different worlds they time travel.
The complete set is ideal for beginners. Vibrant colors and stunning designs by Sal Murdocca, who has illustrated more than 200 children's books, help children grasp the story plot quickly.
You can buy this book from here.
5. Five Children and It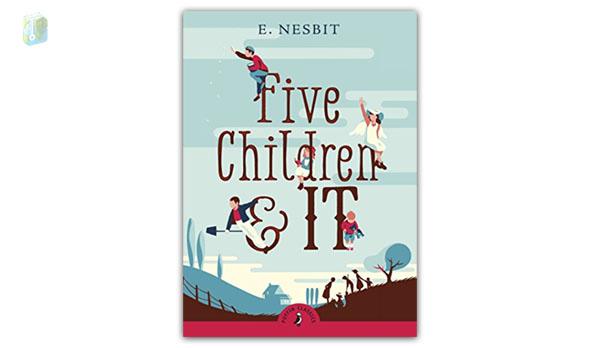 Highlights
Author: E. Nesbit
Published in: 2008
Publisher: Puffin Books
Ratings: 4.7/5
Reading Age: 10-11 years
Originally published in 1902 in Strand Magazine as The Psammead or the Gifts, Five Children, It features five brothers and sisters – Cyril, Anthea, Robert, Jane, and Hilary. They moved from London to the countryside of Kent. It is a sand fairy; the siblings meet It in the countryside.
One fine day, they dig into a gravel pit and find Psammead, an ancient sand fairy. This sand fairy enchants children to make a wish every day with a warning that the wish will turn into a stone at sunset.
Every day children made weird, fancy, and troublesome wishes. Finally, they wish to have a wealthy woman's jewelry for their mother. But, the gatekeeper at their home may steal all the jewelry. They make a wish to Psammead to set all things right. But it agrees that the children will no longer make wishes.
You can buy this book from here.
6. The Lion, the Witch, and the Wardrobe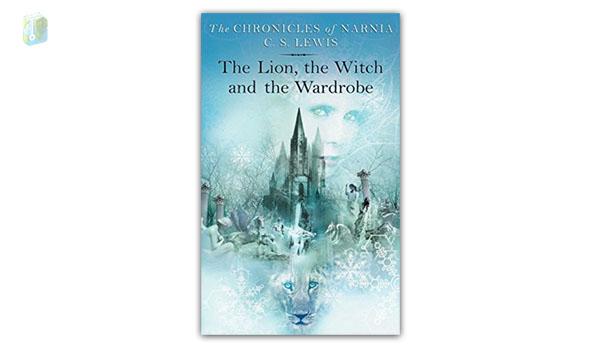 Highlights
Author: C. S. Lewis
Published in: 2002
Publisher: HarperCollins
Ratings: 4.7/5
Reading Age: 5-11 years
Book two, The Lion, the Witch, and the Wardrobe, is from the classic fantasy book series The Chronicles of Narnia, one of America's top 100 most-loved novels. The illustrations by Pauline Baynes are stunning, accompanied by the cover art by Cliff Nielsen.
The story concerns four adventurous siblings – Peter, Susan, Edmund, and Lucy Pevensie. They step into the land of Narnia through a wardrobe door. The White Witch rules the land of Narnia, frozen in eternal winters.
Initially, Lucy finds a way from the wardrobe door to the land of Narnia. She visits the land, returns back, and tells her siblings about it. At first, they won't believe Lucy's story, but they enter the land of Narnia one after the other.
The White Witch was evil and enslaved the land. Further, the siblings meet the Lion Aslan and bravely join the battle to free Narina from the slave of the White Witch.
You can buy this book from here.
7. Winnie-the-Pooh (Classics Made Easy)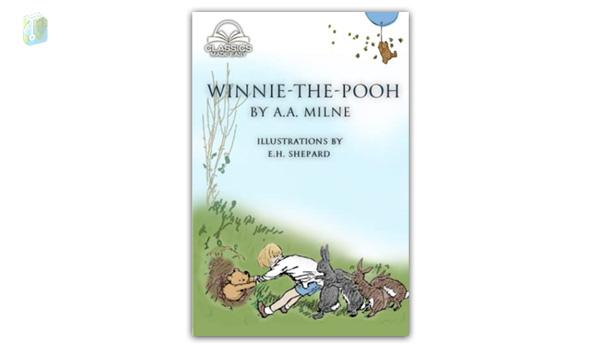 Highlights
Author: A.A. Milne
Published in: 2022
Publisher: Classics Made Easy
Ratings: 4.4/5
Reading Age: Everyone
Winnie-the-Pooh, also known as Pooh bear, Pooh, or Edward bear, is a famous fictional teddy bear. He is a famous bear of all time. More interestingly, he has streets and societies named after him.
The book chronicles Pooh's adventures with his friends: Piglet, Eeyore, Owl, and Roo, through the 100 acres of Wood. A piglet is a timid pig, Eyeore is a gloomy fray donkey, and Kanga is an energetic kangaroo with her baby, Roo, in her pouch.
With his friends, this honey-loving, good-natured, and yellow-furred bear explores the woods and gets into sticky situations – dealing with bees, tracking a Woozle, and escaping the Heffalump.
Ernest H Shepard, an illustrator, has done a commendable task in researching and defining phrases and terms throughout the stories to describe Pooh's adventure clearly.
You can buy this book from here.
8. Where the Mountain Meets the Moon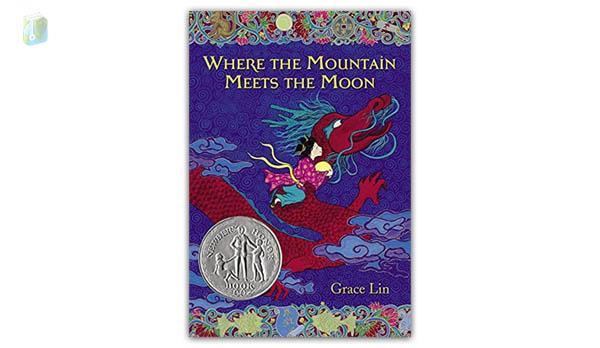 Highlights
Author: Grace Lin
Published in: 2019
Publisher: Little, Brown Books for Young Readers
Ratings: 4.8/5
Reading Age: 7-10 years
This fantasy book chronicles a story inspired by Chinese folklore. It is a timeless story related to The Wizard of Oz and Kelly Barnhill's The Girl Who Drank the Moon.
The book is the story of a little girl, Minli, living in a ramshackle hut with her parents in the fruitless mountains. Her everyday evening routine is to listen to her father's folktales of Jade Dragon and the Old Man on the Moon.
Inspired by her father's fantasy tales, she found the old man on the moon and asked him how to change her family's fortune. With this aim, she starts her journey. In between, she meets magical creatures and characters, including a dragon, and all of them help her in the quest to find the answer.
Stunning illustrations with vibrant colors accompany the text throughout, making it intriguing for children to read.
You can buy this book from here.
9. Dragons Love Tacos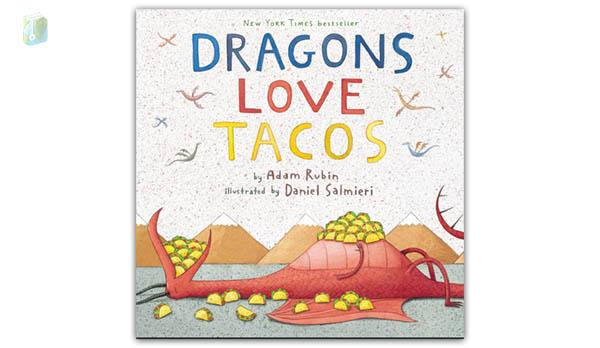 Highlights
Author: Adam Rubin
Published in: 2012
Publisher: Dial Books
Ratings: 4.8/5
Reading Age: 2-5 years
The #1 New York Times bestselling fantasy book perfectly blends fun and fantasy. An award-winning team – Adam Rubin and Daniel Salmieri, crafted the story around dragons eating tacos.
Dragons enjoy all kinds of tacos, including chicken, beef, large, and little ones. They like consuming them in massive amounts, such as countless buckets of tacos.
The twist comes when they consume the salsa that goes with the tacos. It leads to a problematic scenario. As salsa is extremely spicy, it disturbs their stomachs and puts them at risk of inhaling fire.
It is an unforgettable tale for children to enjoy on a snack-perfect evening with friends.
You can buy this book from here.
10. James and the Giant Peach: The Scented Peach Edition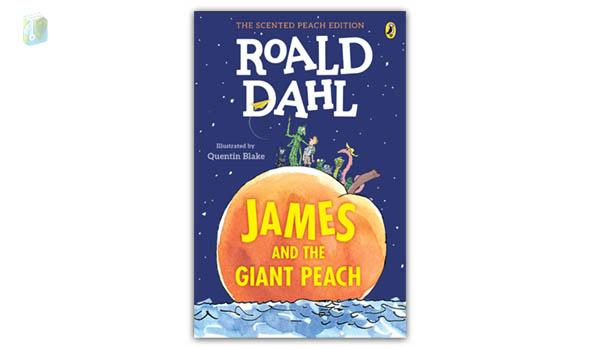 Highlights
Author: Roald Dahl
Published in: 2018
Publisher: Viking Books for Young Readers
Ratings: 4.8/5
Reading Age: 7-12 years
The world's #1 storyteller, Roald Dahl, has penned this classic tale that has been children's favorite for generations. Also, it is Time Magazine's one of the 100 best fantasy books ever.
In this book, kids meet James Henry Trotter, whose parents are eaten by the rhinoceros. He then starts living with two terrible aunts – Spiker and Sponge. He had no fun in his life.
One fine day, something strange happens when he drops some magic crystals by the old peach tree. The peach from the tree top expands and takes the size of a home.
Inside, James meets many friends – Grasshopper, Centipede, Ladybug, and more. The adventure begins when the stem cuts down and the peach rolls away from the tree.
You can buy this book from here.
Conclusion
These were our best picks for fantasy books for kids. Introducing your kids to these imaginary, magical reads is undoubtedly fun for them. Besides, they will develop a habit of reading books, which improves their imagination power, vocabulary, and reading comprehension.
Each book on the above list has a story penned by renowned authors and takes kids to different worlds and characters. Albeit the above list is not exhaustive, it is a compilation of the top picks. They are the best ones to get started with.
Happy Reading!
People are also reading:
Frequently Asked Questions
1. Should children read fantasy books?
Yes, children should read fantasy books as they help stimulate imagination and creativity and boost vocabulary and reading comprehension.
2. Is reading fantasy good for the brain?
Many researchers suggest reading fantasy literature enhances the brain's ability to imagine and process information. Also, it helps children develop self-regulation skills. They try to behave like the heroes of fictional stories and indulge in good routines.
3. Is Harry Potter considered a fantasy?
Yes, the Harry Potter series is an epic fantasy, along with magic, mystery, horror, and a school story.
4. Who is the father of fantasy novels?
The father of fantasy novels is J. R. R. Tolkien. He gained this title and immense popularity with "The Hobbit" and "The Lord of the Rings."