Books
10 Must-Read Mystery Books for Kids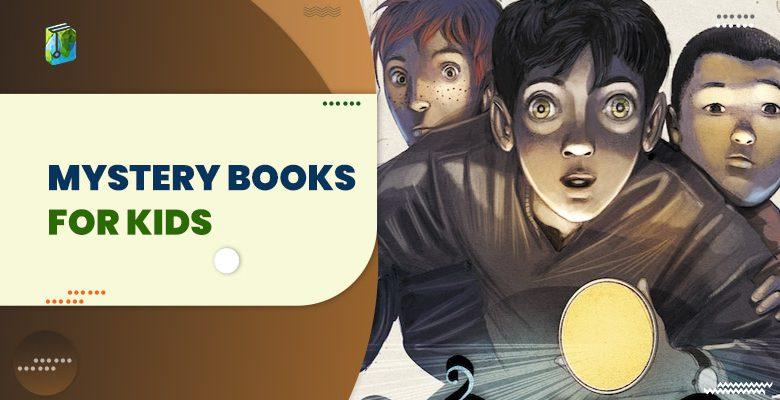 Undoubtedly, reading books is one of the best habits to imbibe – whether for kids or adults.
According to a pediatrician's study, 80% of children reading books daily had development in specific areas of the brain.
Generally, kids do not like reading books. Surrounded by mobile phones, tablets, and televisions, children are more inclined to these digital gadgets. When introduced to mystery books, they are more likely to engage in reading.
The mystery genre intrigues everyone, from little ones to adults. Filled with a lot of suspense, mystery books come in different varieties – from classical and funny mysteries to historical and action mysteries.
They help engage kids, grab their attention, and make them guess what will happen at every point. They force your little ones to keep thinking about the characters and stories. This helps develop solid deductive reasoning abilities, logical thinking, and an excellent vocabulary.
This article lists the 10 best mystery books to introduce to your little ones.
Let us explore!
10 Best Mystery Books for Kids
1. The Eleventh Hour: A Curious Mystery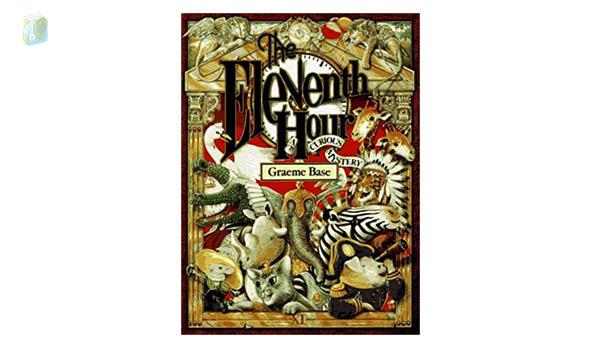 Highlights
Authors: Graeme Base
Published in: 1993
Publisher: Harry N. Abrams
Ratings: 4.9/5
Reading Age: 5 – 11 years
The curious mystery book depicts the story of animals. An elephant named Horace celebrates his 11th birthday and invites exotic animals to a grand costume party.
Amidst the celebration, games, and music, someone has eaten the birthday feast. Hence, the mystery begins. Until proven innocent, everyone seems guilty.
Excellent illustrations and rhyming text allure young sleuths to read this 32-page book further and decode who the culprit is. In addition, hints lie in each gorgeous illustration by the author.
You can buy this book here.
2. What the Ladybug Heard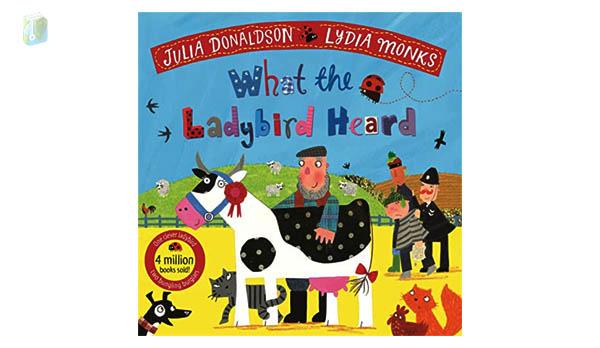 Highlights
Author: Julia Donaldson
Published in: 2021
Publisher: Macmillan Children's Books
Ratings: 4.8/5
Reading Age: 1 – 4 years
Perfect for toddlers, the book narrates the story of Hefty Hugh and Lanky Len, two crafty robbers, with colorful and vibrant illustrations. These robbers have a cunning plan to rob the farmer's prize cow.
Then comes a twist when the quietest and tiniest ladybug hears the robbers' plot of stealing, and she outlines her own plan. So, the suspense is about what plan the ladybug has and does she succeed in it.
The author has penned the mystery in rhyming verse. Hence, toddlers find it easy and exciting.
You can buy this book here.
3. Greenglass House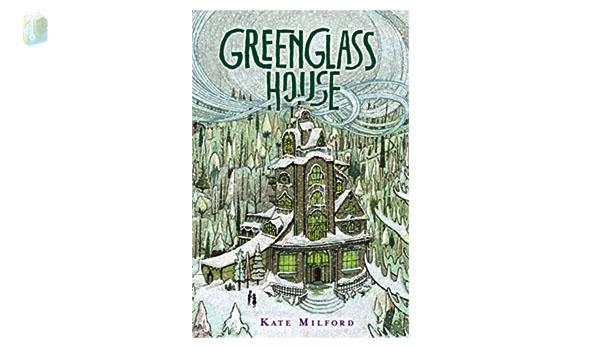 Highlights
Author: Kate Milford and Jammie Zollars
Published in: 2016
Publisher: Clarion Books
Ratings: 4.6/5
Reading Age: 10 – 12 years
The book is the winner of the Edgar Award for Best Juvenile Mystery, the New York Times bestseller, and the National Book Award nominee.
Greenglass House's plot revolves around a 12-year boy named Milo, an innkeeper's adopted son. The ancient smuggler's inn is always silent and quiet during the winters. Hence, Milo thinks of spending wonderful and peaceful holidays.
On the first icy night of the vacation, the guest bell rings. It rings again and again…
The guest house where Milo was spending his vacations was filled with guests. Each guest has their own story related to the sprawling mansion.
Milo and Meddy, the cook's daughter, plan to hunt the truth about the Greenglass House. To do so, they have to decode all hints provided by all secret guests and unravel the web of deep mysteries.
You can buy this book here.
4. The Westing Game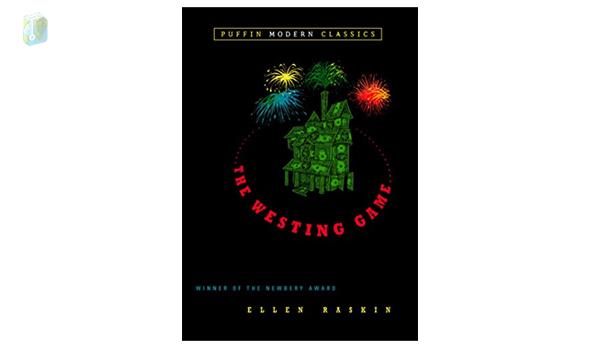 Highlights
Author: Ellen Raskin
Published in: 2004
Publisher: Penguin Young Readers Group
Ratings: 4.5/5
Reading Age: 9 – 12 years
Winner of the Newbery Medal and Boston Globe/Horn Book Award, the Westing Game is a classic murder mystery book. In 2012, the School Library Journal published a survey that ranked this book ninth of all time.
The book revolves around the murder mystery of Samuel W. Westing. He was a self-made millionaire and owned an apartment building, Sunset Towers, in Lake Michigan.
Samuel Westing was a thriving businessman who managed paper products. He was a patriotic, non-alcoholic, and non-smoker. He dies at the beginning of the plot.
Further, Barney Northrup decides to sell the apartment to a selected group of tenants. Coincidently, most of these tenants were named as heirs in the Westing's will. The will was just like a puzzle and required 16 heirs to solve the challenge. Also, the will states that one of the heirs is Sam Westing's murderer.
The 16 heirs were grouped into 8 pairs. Each group was given a set of clues and $10,000 cash to solve the challenge in the will. A pair who decodes the clues and finds a solution will inherit Sam Westing's entire $200 million fortune and manage his business.
Hence, the book intrigues children to read further about which pair wins and which heir is the murderer.
You can buy this book here.
5. The Face on the Milk Carton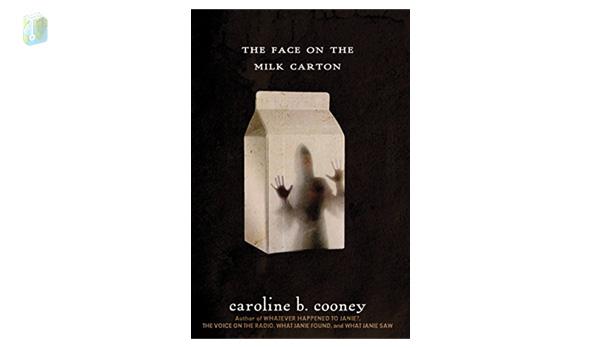 Highlights
Author: Caroline B. Cooney
Published in: 2012
Publisher: Ember
Ratings: 4.5/5
Reading Age: 15 – 12 years
The author, Caroline B. Cooney, an Edgar Award-nominated, describes the story of the 12-year-old girl, Janie Johnson. The plot starts when the girl suspects her parents have kidnapped her, and her biological parents live in New York.
She suspected this when she came across a milk cartoon. It had her photo with the heading "Missing Child". She was shocked and could not overcome the sorrow.
Further, she tried to piece things together, but nothing worked. So, the book reveals whether Mr. and Mrs. Johnson are Janie's birth parents or if the story is different.
You can buy this book here.
6. A Spoonful Of Murder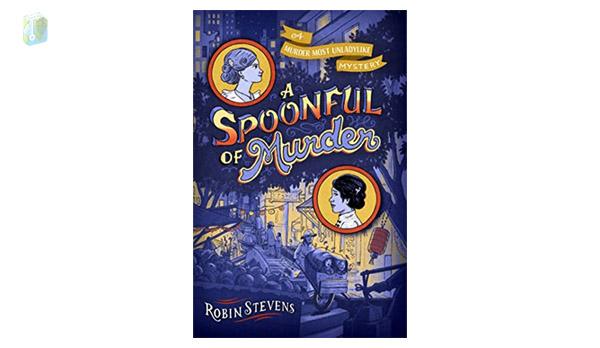 Highlights
Author: Robin Stevens
Published in: 2018
Publisher: Puffin
Ratings: 4.8/5
Reading Age: 9 – 11 years
A hilarious and cozy crime novel, A Spoonful of Murder, was one of the shortlisted books for the National Book Award 2018 under the children's category. The book revolves around the story of Hazel Wong and Daisy Wells, two friends.
Both Hazel and Daisy moved to Hong Kong and lived in Hazel's family estate after her grandpa died. Upon arriving at Hazel's mansion in Hong Kong, two girls discovered a new member in the Wong family – baby Teddy.
Daisy and Hazel thought they only needed to worry about Teddy. Immediately, they encountered a tragedy near their home, and Hazel was blamed as a murderer this time.
The duo then dealt with private detectives, dangerous gangs, and mysterious suspects. The mystery is whether the duo can prove Hazel's innocence.
You can buy this book here.
7. The Extraordinary Cases Of Sherlock Holmes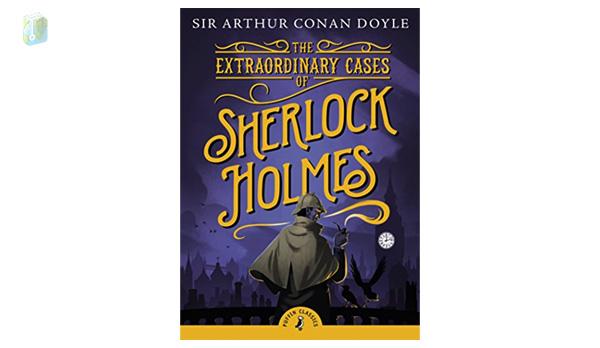 Highlights
Author: Sir Arthur Conan Doyle
Published in: 2010
Publisher: Puffin Books
Ratings: 4.6/5
Reading Age: 10 years and above
This mystery book takes young ones back in the 90s and talks about the thrilling investigations of Sherlock Holmes. He is a famous detective in the fiction world.
The author, in this book, has mentioned 8 mindboggling investigations in which Holmes leverages his deductive powers. Out of 8, two mysteries include 'The Speckled Band' and 'The Reigate Puzzle'.
You can buy this book here.
8. Invisible!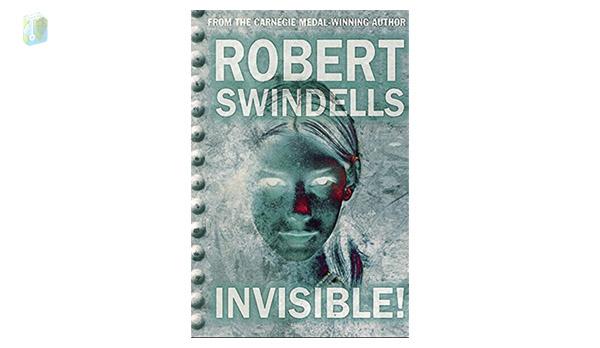 Highlights
Author: Robert Swindells
Published in: 2010
Publisher: RHCP Digital
Ratings: 4.6/5
Reading Age: 9 – 11 years
Kids watch cartoons where they learn about the concept of the invisible and find it very interesting. This mystery book, Invisible!, will undoubtedly allure them.
A school-going girl, Rosie, shares her secret of becoming invisible with twins – Carrie and Conrad and their friends – Peter and Charlotte. She teaches this trick to her friends.
Further, Rosie's father was suspected of a local crime. Rosie and her friends become invisible to find the real crooks. Will Rosie and her friends be successful in finding the real criminals?
You can buy this book here.
9. The Mona Lisa Mystery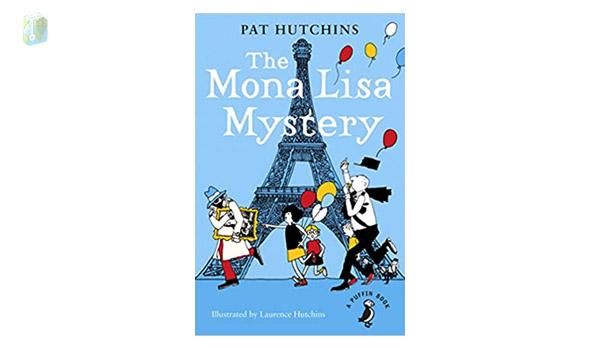 Highlights
Author: Pat Hutchins
Published in: NA
Publisher: Puffin
Ratings: 4.5/5
Reading Age: 8 – 12 years
It is a perfect blend of mystery and crime. This plot revolves around the students of grade 3 who get involved in the crime of stealing the Mona Lisa painting.
The students of grade 3 of Hampstead Primary School go on their trip to Paris. While on a trip, one of the students, Morgan, notices that a bearded stranger is following them. While everyone was in fear, they came to know that they were involved in the crime of stealing the Mona Lisa painting.
Though there is fear, hilarious turns in the plot make it an enjoyable book for kids.
You can buy this book here.
10. Betty's Burgled Bakery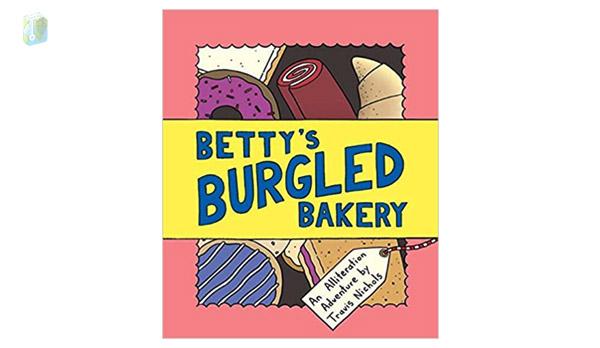 Highlights
Author: Travis Nicholas
Published in: 2017
Publisher: Chronicle Books
Ratings: 4.7/5
Reading Age: 5 – 8 years
This is a comic mystery book plotting the gripping tale of a bread bandit. It is filled with wordplay and puns. Centered around a detective agency, Gumshoe Zoo, it is tasked with unraveling the craziest crime ever committed – missing pastries from Betty's Bakery.
Educators can opt for this book to teach their children alliteration by narrating a funny, mysterious story. In addition, the book back matter discusses the uses of alliteration and animal eating habits.
You can buy this book here.
Introduce your Kids to Mystery Books!
As kids love mysterious stories, the books mentioned above are mystery books to introduce to them. Filled with suspense and fun, these books help children develop the habit of reading.
In addition, they assist in increasing their reasoning and thinking skills. It is advisable to instill a habit of reading books in kids for better brain development.
We hope you like the above list of books and find the best one for your child.
Frequently Asked Questions
1. What are the benefits of reading a book for kids?
Reading books helps improve kids' vocabulary and imagination power, perform better academically, strengthen language skills, and develop creative skills and logical reasoning.
2. When do kids learn to read?
Many experts say that kids aged 6 to 7 start learning to read. Meanwhile, some start even earlier.
3. Do kids love reading mystery books?
Yes, kids and mystery have a great connection. As mystery books blend suspense, fictional characters, justice, thrill, and fun, they love reading them.
4. Are mystery books good for the brain?
Yes, mystery books are suitable for the brain as kids think of the future plot of the story when it takes turns. They try to think and imagine who the culprit is and how the story's heroes find them. This improves problem-solving skills.
People are also reading: