Books
10 Best True Crime Books To Read In 2023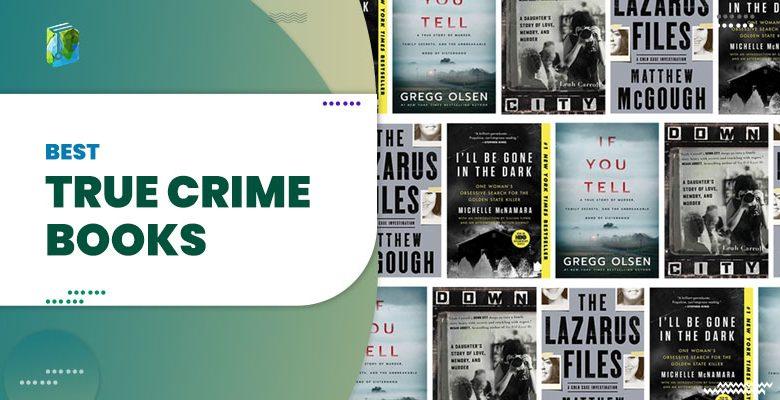 True crime rules our lives. There are podcasts, television shows, series, movies, and books!
Many people love watching movies or reading books of suspense or thriller genres. All such stories depict criminal minds, detectives, and an exciting plot. In addition, they are jittery but also give readers anticipation at the same time. Some of them are based on actual life events, and some of them are just fictional stories.
If you also love reading such stories, you have landed in the right place.
This article will present the ten best true crime books that will grab your attention and entertain you.
10 Best True Crime Books
1. In Cold Blood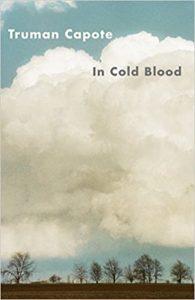 Written by: Truman Capote
This book is a national bestseller. It is one of the most popular true-crime novels. The entire plot gives chills and tests your intelligence.
The story is set in a small town in Kansas. The Clutter family is a family of four members. A shotgun murdered them kept very close to their faces. Interestingly, the incident has no clues and no reason at all. In addition, this murder is investigated deeply. There are captures, trials, suspense, and a lot of thrill.
The whole plot also reflects the true nature of American violence. Overall, it is a nail-biting experience that also creeps out the readers in between the story. However, a few critics have also questioned this non-fiction novel. But it's an extraordinary compilation by the author.
2. I'll Be Gone in The Dark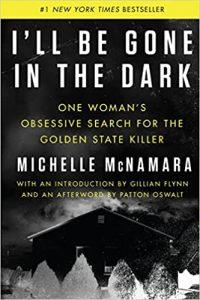 Written by: Michelle McNamara
It is the number-one New York Times bestseller book and the best book of the year by various magazines.
It is a haunting story but is based on real-life events. A serial rapist who turned into a murderer shook California during the 80s. Covering this story, a very popular journalist died tragically. So it's a story of a mysterious predator who has committed approximately 50 sexual assaults and ten murders.
Various detectives and multiple police forces were finding him but got no success. The story revolves around this criminal mastermind and is disturbing at many points. Three decades later, a true-crime journalist, Michelle, was highly determined to find a psychopath. She created a website and connected with online communities aiming to find this individual.
3. Helter Skelter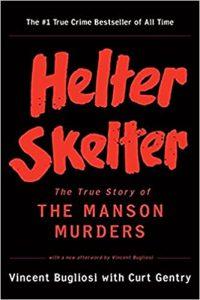 Written by: Vincent Bugliosi
This is the number one true-crime bestseller and has sold over 7 million copies worldwide.
The story is set in Los Angeles, where random brutal murders occur. Moreover, the detective has shown some meticulous work in this case. The book will keep you hooked till the end of the story. It is a beautiful depiction of human psych, upbringing, and society. In addition, many incidents in the story will give you chills.
Bugliosi is the prosecutor in the Manson cases. He is brilliant and searches out the deepest of details brilliantly. He explains the case chronologically, and slowly every part becomes explicit and disturbing when the story unfolds.
4. The Stranger Beside Me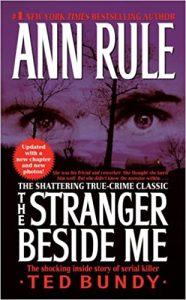 Written by: Ann Rule
This compilation is unique and astonishing in its way. There are various incidents where the readers will get frightened to their core.
The author has interestingly described how anyone around us can have ill motives but at the same time usually behave. The story starts slowly, but with each page, it intensifies, and the author learns about Ted Bundy. He was one of the most brutal serial killers in America. In addition, he confessed to killing 36 young women.
He was the coworker of the author Ann Rule.
5. Midnight in the Garden of Good and Evil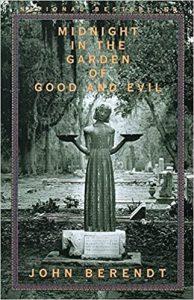 Written by: John Berendt
This true-crime novel is another national bestseller. The story is from 1981. A series of shots were fired in Savannah's grandest mansion. What was the motive for these shots? Murder or self-defense is the question!
John has compiled a sharp, suspenseful nonfiction story that deeply engrossed the readers. In addition, there are various characters such as the young redneck gigolo, married women's card club, Southern belle, black drag queen, piano-playing con artist, and many more. With such an interesting character layout, reading every page of this novel becomes entertaining and full of suspense.
Midnight in the garden of good and evil is a beautifully written modern classic. The readers surely enjoy this masterpiece that unravels the mystery in the end.
6. Under the Banner of Heaven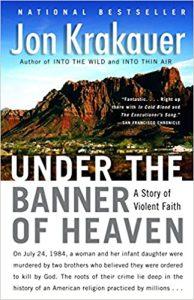 Written by: Jon Krakauer
This book proves to be an extraordinary journalism work written by Jon Krakauer.
The story is about a double murder committed by two brothers, Ron and Dan. They claim to receive a commandment from God to murder an innocent woman and her daughter. In addition, the author has created a bone-chilling narrative that shows multi-layers of violence, delusion, polygamy, and insanity.
The story also shows the nature of religious beliefs persisting in America. The author has put some light on some uncommon issues and has asked provocative questions.
Overall, this terrifying story also depicts the history of Mormons. All the aspects have been meticulously researched by the author and hence compiled.
7. The Devil in the White City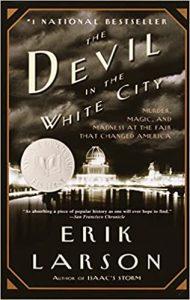 Written by: Erik Larson
The story tells about the building of the white city, also known as the world's fair held in Chicago. Many individuals were involved in the design, and one of these is the killer.
The pleasure of reading this masterpiece lies in the details. The author has beautifully narrated minor details in this plot, such as committee meetings, labor disputes, and every character.
Overall, the story is a fascinating hunt to find proof of the crime that has taken place. How is the mystery resolved? Who is The mysterious killer? Find out in this gripping novel.
8. Say Nothing
Written by: Patrick Radden Keefe
This book is one of the New York Times 10 best books of the year. The writer Patrick Radden has compiled an intricate story regarding a murder in Northern Ireland.
The story is set in 1972 when a 38-year-old mother is kidnapped and taken away. That was the last time the children saw their mother. This episode stunned everyone, creating fear and paranoia amongst the citizens. However, no one talked about it. Furthermore, in 2003 human bones were found on a beach in Northern Ireland.
The children were sure it was their mother when they saw a clip attached. At that time, a lot of disturbance occurred due to the violent guerrilla war. Therefore, the investigators wondered if these killings were a part of the war or simple murders.
Various such incidents were brutal, but the repercussions were more savage.
9. Columbine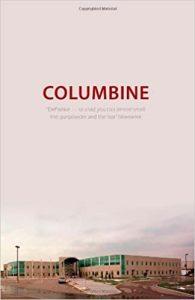 Written by: Dave Cullen
The writer accounts for the Columbine massacre and its repercussions intricately from the mouth of the journalist who followed this story.
Dave has done significant research and considered the actions, feelings, and reactions of all the people involved. All the opinions and evidence have been presented in a balanced way. The entire incident was a bombing attempt to kill people around. All the weapons used at the massacre were obtained illegally.
Furthermore, law enforcement was corrupt and irresponsible. They knew someone had been making threats for more than a year, but they still did nothing.
In addition, the writer expresses how mental illness among teenagers is a big problem and is not dealt with properly.
Overall, there are a lot of revelations demonstrated in the story.
10. American Predator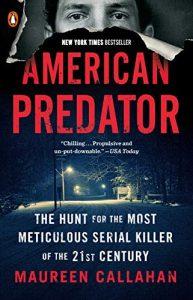 Written by: Maureen Callahan
Amazon has listed it as the best book of 2019 and an instant New York Times bestseller. There are many more accolades associated with American Predator.
Various vicious serial killers are known by people worldwide, such as Ted Bundy, Jeffrey Dahmer, etc. However, one name is still unknown who is surprisingly the terrifying killer in modern history; Israel Keyes. He is known as a killer with the most unprecedented behavior ever. He used to bury kits containing weapons, cash, and body disposal tools in various country locations.
For 14 years, he used to visit other cities, break into an unknown houses, and abduct his victims in daylight. After that, he would casually return and work as a construction worker and earn for his daughter.
This book contains interviews depicting Keyes's life and how the FBI left and traced such a monstrous killer. To unravel this story,
Conclusion
As you can see, all the books mentioned above are full of horror, gut-wrenching incidents, and psychopath killers. The authors of these books have researched their subject well and have incorporated the same in their stories, whether it's a fiction or nonfiction compilation.
Moreover, a story based on real-life events shows how such killers have different mindsets and crazy psych.
Many such books have been transformed into movies, documentaries, or series. But the fun of reading is unparalleled. In this article, we have presented the ten best true crime books. We hope the above information helps you make an informed decision and enjoy this genre.
Tell us which one is your favorite in the comment section below.
Happy Reading!
People are also reading: