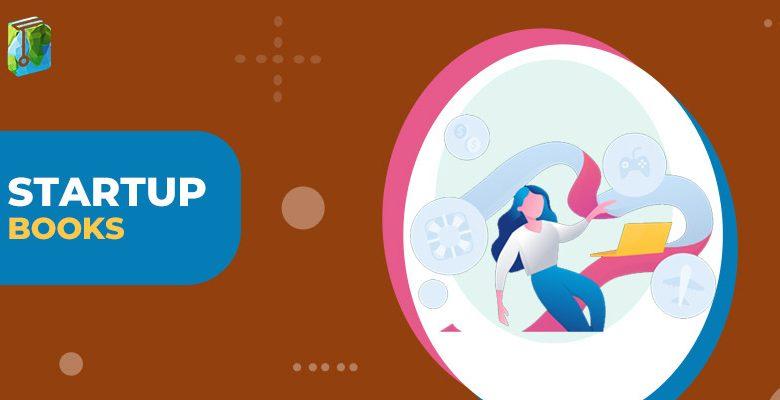 If you are planning to start your own venture or are a professional entrepreneur, then you must gain good knowledge about this field. There are plenty of things to be taken care of such as resources, strategies, advice, inspiration, and much more.
To help you with your business, the government also gives a good amount of loans. Moreover, there are various investors who can help you with the investment.
Why is startup important?
It is of utmost essential to stand on your own feet. A good bunch of entrepreneurs has the power to bring change in the world. The business has the ability to bring transformations in society as well as different aspects of life. It gives employment to thousands of people. Moreover, you are your own boss!
You learn a lot on this journey including time management, social skills, conversational skills, capital investment, and much more. Every big businessman today started from something small, for instance, Jeff Bezos, Bill Gates, Mark Zuckerberg, Elon Musk, and the list is endless. All it requires is determination and willpower coupled with courage and optimism.
But first, it is essential for you to expand the knowledge base regarding your start-up. As there are a plethora of mediums to gain information from, it becomes difficult to choose a credible and reliable resource.
In this article, we have entered the list of the best startup books available for you. Take a look!
10 Best Startup Books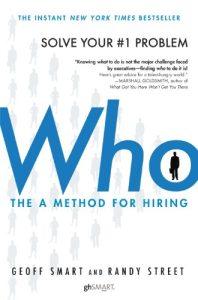 Author: Geoff Smart, Randy Street
Last Published: 2008
Publisher: Ballantine Books
Description
Who is the New York Times bestseller written by Geoff Smart and Randy Street. It is a simple yet effective compilation that is full of informative material. The focus of this book is a core problem that is unsuccessful hiring. Every company has to invest a lot of capital in the recruitment process. Unsuccessful hiring results in a major loss to the business firms.
There are various tips and strategies involved in the chapters that will help you to make informed decisions. The key points you will learn in this book are mentioned below:
Outline the results you seek
Ask relevant and smart questions
Attract the employee that you are interested in by focusing on the points that he or she cares about the most
Make points to distinguish between different candidates
There are a lot of easy-to-follow steps that will result in optimal success for your organization. In short, you become who you hire.
If you are looking for a useful resource book related to business, then this is a must-buy!
You can buy this book here.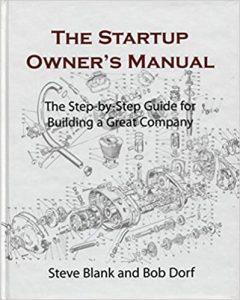 Author: Steven Garry
Last Publisher: 2012
Publisher: K & S Ranch
Description
This is encyclopedic guidance that will tell you secrets regarding startup success. There are ample informative resources that will help you to give a boost to your start-up. The key aspects involved in the book are given as follows:
Understanding of the customer development method
Principle for start-up hypothesis
Ideas for a scalable and profitable business model
Important metrics for customers growth
The book comprises various lessons and steps to gain benefit in the start the world. It is a remarkable resource book for thousands of start-ups and some of those leading universities. Universities such as Stanford, Columbia, UC Berkeley along with the US National Science Foundation.
The book also talks about an interactive tool that helps you to track the progress via the customer development process.
To understand more about the basic metrics of start-up, You can buy this book here.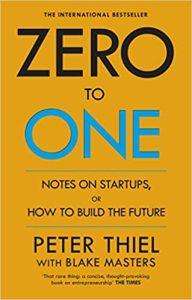 Author: Peter Thiel, Blake Masters
Publishing Year: 2014
Publisher: Random House
Description
This book is a unique compilation written by Blake Masters and Peter Thiel. It beautifully tells how you are not learning anything if only copying great innovators and successful personalities like Bill Gates, Larry Page, Sergey Brin, and many more.
As mentioned in this book, it is always an easier method to copy a model than to start something new. This approach is not fruitful for any business or a new venture. While you read this book, you will gain a different perspective on how various businesses should run.
Interestingly, a concept called singularity has been introduced in this book that implies, there is infinite hope in the future. Moreover, only technology is capable of achieving singularity. The book runs on logic and helps you to gain a better perspective on the challenges encountered in the real world.
If you are an entrepreneur or thinking to start your own venture, then this is a must-read book for you.
You can buy this book here.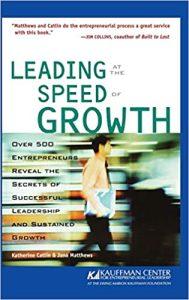 Author: Katherine Catlin
Last Published: 2001
Publisher: Wiley
Description
This book is an amalgamation of the stories about 500 successful entrepreneurs. Through these experiences, you learn a lot about what to do and what not to do in a startup. There is an important chapter that helps to understand the concept of growth and its management. Other important aspects talk about initial, rapid, and continuous growth.
The personal stories of successful entrepreneurs showcase how they have mastered their venture.
There are various stages that tell about exponential growth, how to identify red flags, and many more.
To understand the basics of start-up, You can buy this book here.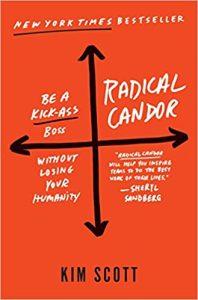 Highlights
Author: Kim Scott
Last Published: 2017
Publisher: St. Martin's Press
Description
Radical Candor is the New York Times and Wall Street Journal bestseller. There is ample information in chapters that tell you how to be a better boss and colleague. The writer has gained experience from big tech giants such as Google, Apple, and several other successful start-ups.
The experiences from each company have let her compile this book with a number of strategies and tips to follow in business.
This remarkable book contains some honest and clear guidance on how to lead others and give feedback. It is a wonderful guide that teaches you how to manage people effeciently. Start-up is all about managing plenty of things altogether and you need a smart strategy to do the same. This book entails all such tips and steps.
She has beautifully explained how a successful venture is a combination of both caring about the employees and challenging them. Such an approach helps to build credible relationships. There are three vital responsibilities as a team lead:
Building a reliable and trustworthy team
Achieving productive results
Gaining feedback
To understand and explore more, you can buy this book here.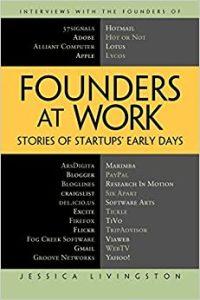 Author: Jessica Livingston
Last Published: 2008
Publisher: Apress
Description
The writer of the book has curated a collection of interviews with founders of various companies. All of them started with a simple idea and reached the zenith of success. The journey of each of them is entailed in the book along with their experiences and learnings.
Interviews of founders like Mitch Kapor (Lotus), Caterina Fake (Flickr), Sabeer Bhatia (Hotmail), Steve Wozniak (Apple), and many more. In their early days, many of them faced a lot of struggle while they were building their company. But the story of overcoming the hardships makes them what they are today.
This book is highly recommended for those who wish to understand business from the core. The core reason of the success of these founders is that they have added value because of their products.
Overall, there are plenty of secrets that result in successful ventures clubbed up with many tips and strategies.
You can buy this book here.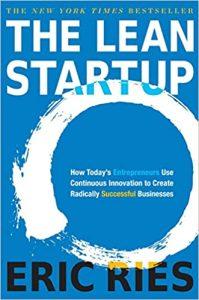 Author: Eric Ries
Last Published: 2011
Publisher: Currency
Description
As evident, lots of start-ups fail but such failures can be handled. The lean startup provides an interesting approach that changes the way companies build themselves and launch their products. The book entails that companies who have creative employees and capital efficiency are likely to be more effective than others.
The concept of validated learning helps the start-ups to understand some key aspects such as measuring the real progress, some counterintuitive practises, and understanding the needs of customers.
Various important chapters make the reader understand how a scientific approach can create and manage successful start-ups. The book is extremely insightful on management and entrepreneurship. There are several key innovative practices mentioned in it that are used in big tech giants such as Facebook, Google, etc.
If you are a founder, then you must read this book as it enables you to minimize product failures by adopting a structural approach.
You can buy this book here.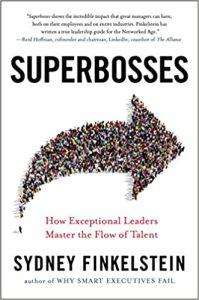 Author: Sydney Finkelstein
Last Published: 2016
Publisher: Portfolio
Description
Superbosses is filled with interesting, useful, and great ideas. The writer of this book took a good time of more than two years of research along with hundreds of interviews. The book tells how even the top leaders in any field have worked with at least one super boss.
The various practices that the first super bosses are listed in this book such as:
Reliance on the cohort effect
Goodbye on a friendly note
Master apprentice relationships
Various stories related to super bosses have been shared in this book. Various tips and strategies can help anyone to create a strong network of remarkable talent.
This incredible book provokes you to switch from being a decent boss to a super boss. Overall, it is an extremely smart book that will help you to become a better leader. Each lesson will help you to inspire, motivate, and enable people to shape your company better and reach new heights.
You can buy this book here.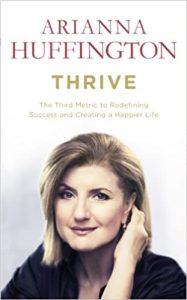 Author: Arianna Huffington
Last Published: 2014
Publisher: WH Allen
Description
In present times, success is often related to overworking, exhaustion, 24 x 7 connectivity, and burnout. The writer explains how a successful life is more than money and success. She focuses on the concept known as the third metric, that saya that equal importance shall be given to personal care and health. These factors are much more important for an individual than their careers.
Focusing on the women working in the corporate system, she tells how they are powerful enough to bring a change in the system. Incorporation of important tools such as meditation, mindfulness reducing stress, and improvising health can help individuals to excel in their respective careers.
The book compels you to take out some time and understand how life can be fulfilling and led in an authentic way. It is definitely a life-changing book. There are chapters that tell how the people who have achieved unfathomable fame and power still did not get the happiness they were looking for.
You can buy this book here.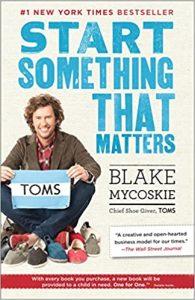 Author: Blake Mycoskie
Last Published: 2012
Publisher: Random House
Description
This is one of the most incredible books written with respect to start-ups. The Wall Street Journal has stated this book as a creative and open-hearted business model for our times.
There are ample fascinating points included in the book such as:
No one can stop you to make a difference in the world by your start-up or even a new project
Do what you love and it would result in an optimistic impact on the world
Be curious about learning new things
Start working on any new model that you believe in
It is a highly recommended book for every entrepreneur. The book will inspire you greatly and motivate you to begin something of your own.
You can buy this book here.
Conclusion
Any individual interested in opening a business or already a businessman must be aware of all the challenges that are faced in this journey. There are various smart approaches and strategies you must adhere to for being successful in this field.
You must research well and then step your shoes into this world.
There are various resources to gain knowledge from. However, books are a great medium to expand your knowledge base. In this article, we entailed a list of the best startup books along with a brief description.
We hope that the information provided above helps you to make an informed decision.
Keep learning, keep exploring!
People are also reading: