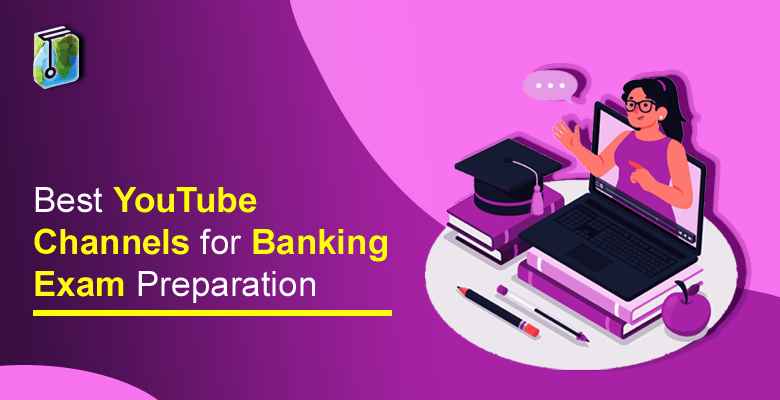 At present, the banking examination is one of the most important examinations in India.
IBPS and SBI are two of the most popular and most demanding institutions for the banking examinations. Every year, lakhs of banking aspirants prepare for them. Preparation strategy for these exams requires the best study materials, preparation strategy, and hard work.
In this article, we will discuss the best YouTube channels for banking exam preparation.
Best YouTube Channels for Banking Exam Preparation
As the banking test is so popular among all hopefuls, the most significant aspects of exam preparation are credible study materials, preparation strategy, and advice. So let's talk about it.
1 Adda 247

Bankers' Adda website and Adda 247 App is one of the most popular apps among all banking aspirants. Adda 247's YouTube channel has the best quality and quantity of banking content along with the best educators and bankers. The website and the app also offer live quizzes, which are popular and in demand among all banking aspirants.
The Speed Test/Test Series is also very popular and taken by abundant students on a daily basis. Furthermore, Adda 247 also provides the content for banking, SSC, defense, and teaching.
2 Wifistudy

Wifi Study is one of the leading YouTube channels for all competitive examinations. The channel provides live classes for banking, SSC, Railway, Defence, and all state-level examinations. It has recently crossed 13 million subscribers.
3: Unacademy

Unacademy is one of the leading names in the field of education. It provides the best content for banking, SSC, and UPSC examinations. This company was started by Roman Saini and his friends.
4 Testbook

Testbook is one of the leading educational companies in India, based in Mumbai, India. The SBI PO/Clerk Testbook provides the educational content for SBI PO/Clerk, IBPS PO/Clerk/SO, SSC, Defence, Teaching, and the state-level examinations. They also provide mock tests for banking, SSC, GATE, teaching, and other tests.
5 Oliveboard

Oliveboard is the leading Edutech company in India. It provides educational content for banking, SSC, and other exams. This platform is popular for mock tests. Every day, 5-6 videos are uploaded to the Oliveboard YouTube Channel for the students to prepare better.
Conclusion
Every aspirant requires correct guidance when it comes to preparing for a competitive exam. As online content is growing and is easily accessible, we have presented the best online portals available.
We hope that the information assists you to ace the exam.
Good luck!
People are also reading: