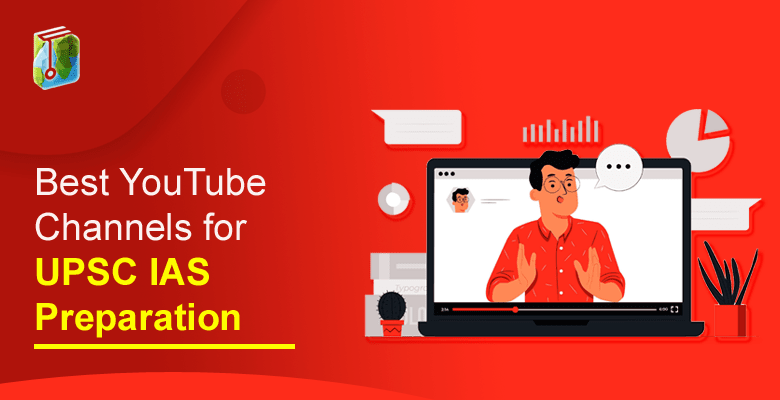 Civil Services is one of the most popular and demanding examinations in India. The UPSC releases examination calendars for the UPSC Civil Services every year. This examination attracts tens of thousands of civil service aspirants. The UPSC Prelims are held in June every year. The candidates who clear the prelims examination can appear for the UPSC Mains. While preparing for the UPSC exams, choosing the right study material and preparation strategy is important. Although most study materials are available on the Internet, today's aspirants are not just limited to books.
YouTube plays an important role in the examination. Many YouTube channels offer study material as well as preparation tips.
In this article, we will discuss some of the Best YouTube channels for UPSC Preparation.
Let's begin!
Best YouTube Channels for UPSC IAS Preparation
Today, YouTube is the most popular and demanding learning medium among aspirants. Most UPSC aspirants prepare for the banking, SSC, and UPSC Civil Service Examinations, among others. Most of the IAS, IPS and other civil servants also give preparation tips, book lists, and, most importantly, what to do and what not to do during preparation time.
Check below the Best YouTube Channels for UPSC Preparation 
1: Unacademy
Unacademy is one of the most popular YouTube channels among all civil services aspirants. This channel was started by ex-IAS Roman Saini with his friends. The main aim of Unacademy is to provide quality content that helps all students prepare for the UPSC examination.
Unacademy provides high-quality and informative educational videos for different competitive examinations like Banking, SSC, CDS, GATE, and other examinations.
2: Mrunal Patel
Mrunal is another popular and demanding YouTube channel. Mr. Mrunal Patel provides free study materials, video series, guidance, and preparation tips for all competitive examinations like banking, UPSC, CDS, and other examinations.
Also, Check
3: Sansad TV
The Government of India owns Sansad TV, and it is beneficial for all students. Students can view live debates, interviews, and other programs that help in the preparation.
4: Study IQ Education
Study IQ Education provides quality videos on YouTube. They provide daily newspaper analysis and study materials for history, geography, politics, and more. It also provides study material for Banking, SSC, CDS, KVS, CLAT, and state-level examinations. Study IQ also provides the Test Series and Video Series for all competitive examinations.
See Also: Highest Paying Government Jobs in India
5: Vision IAS
The Vision IAS group runs the Vision IAS YouTube Channel. It is one of the most popular coaching institutes and provides the best study material, high-quality test series, and more. Vision IAS is the leading coaching institute in the field of civil services.
Conclusion
YouTube has become one of the best platforms to learn. Many experts are posting educational and informative videos on YouTube that help UPSC aspirants prepare for their examinations. Another great thing about these YouTube videos is that, since the experts explain all the concepts, it helps you understand the topics and concepts better.
Here we have mentioned the five best YouTube channels that will help you prepare for the UPSC examination. We hope that this information helps you in the best way possible as you prepare for the UPSC IAS preparation.
Keep learning, keep reading!
People are also reading: