OSSTET
OSSTET Preparation Tips 2023: How to Prepare for OSSTET Exam?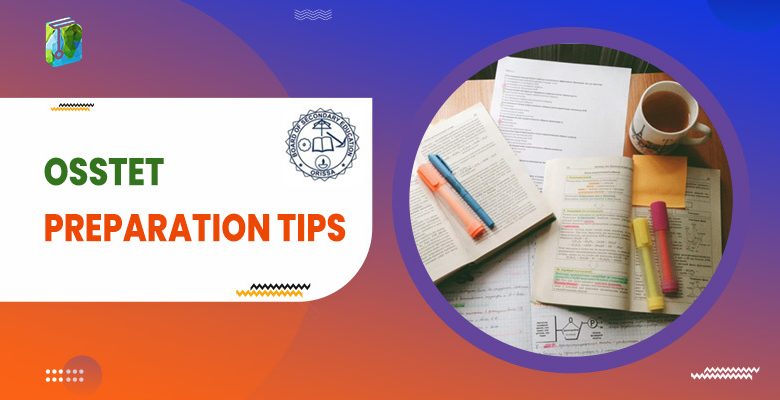 OSSTET (Odisha Secondary School Teacher Eligibility Test) is the eligibility test conducted by the Board of Secondary Education (BSE), Odisha, to determine the eligibility of candidates as secondary teachers in Government/Government Aided schools of Odisha state. The exam is conducted yearly. The exam facilitates the recruitment of Education and Physical Education teachers. The BSE released the OSSTET exam official notification. Here in this post, we have explained the OSSTET Preparation tips.
OSSTET Exam Pattern
Before starting the exam preparation, aspirants need to know the OSSTET exam pattern. The paper pattern for OSSTET Exam is as below:
Parameters
OSSTET Paper-I
OSSTET Paper-II 
Duration of exam
2.5 hours (150 minutes)
2.5 hours (150 minutes)
Total questions
150
150
Total marks
150
150
Exam mode
Offline
Offline
Number of Sections
4
4
Names of the sections
Language-I (Odia)

Language-II (English)

Respective Subjects

Child Development, Pedagogy, and School Management.

Language-I (Odia)

Language-II (English)

Physical Education

Child Development, Pedagogy, and School Management.

Type of questions
Objective or Multiple-Choice Questions (MCQs)
Objective or Multiple-Choice Questions (MCQs)
Level of questions in the exam
Graduation
Graduation
Marking scheme
No negative marking and one mark will be given for each right answer
No negative marking and one mark will be given for each right answer
Get latest news & updates about OSSTET 2023 via SMS and e-mail, by entering your details below:
[ninja_form id=5]
OSSTET Preparation Tips
The very first step is to go through the OSSTET Syllabus. Candidates must cover each topic given in the syllabus.
The marks weightage is similar for each section and each topic. Candidates will be awarded one mark for every right answer.
Candidates must prepare a strategic study plan for OSSTET preparation. The schedule should be such that it can be followed diligently.
The candidates appearing for Category I must prepare for Mathematics, Social Studies, and Language section. Category I contains 100 questions, so the candidates need to prepare very well and give most of the time to this section.
The second most high-scoring section is the Child Development Section. It includes 50 questions, one mark each. The topics included in this section are C.P.ed and B.P.ed Courses and Child Development, Pedagogy, School Management, and Evaluation. So the candidates need to pay more attention to these subjects.
For the Mathematics section, candidates must practice all types of practical problems.
For Child Development and Pedagogy, candidates need to prepare the basics, study education and understand children with special needs.
To prepare a language subject, candidates must start reading articles, newspapers, and comprehension passages.
Candidates need to prepare and practice reading the unseen passage for the language subjects as it is the most scoring section. Many of the students do not attempt this section as it's time-consuming. Solving these unseen passages will help the candidates to develop speed and accuracy.
Create a cheat sheet for all the formulas and small tricks important for the mathematics section. In the mathematics section, you can score 100% marks.
Since all the questions are from the Class 6 to Class 12 syllabus, it is highly recommended to read the concepts. It will help the candidates clear the exam easily.
Try to attempt a lot of previous year's question papers.
To check your preparation level, give mock tests every week. This will help candidates understand their strengths and weaknesses of the candidates.
Last but not least, spare enough time before the exam for revising the entire exam syllabus.
Conclusion
OSSTET is conducted to recruit teachers for teaching in secondary classes. It is very important for the candidates to prepare efficiently and effectively.
This article helps you to learn about the OSSTET Preparation Tips 2023-24.
We hope that this information has helped you in the best way possible.
Good luck with your future endeavors!
People are also reading: