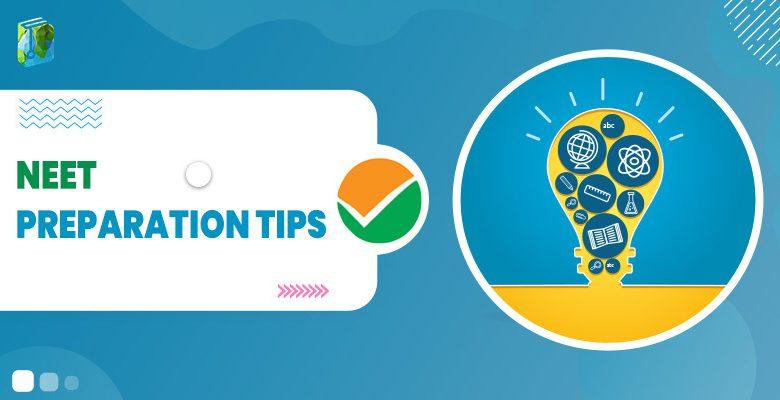 The National Board of Examinations in Medical Sciences (NBEMS) conducts NEET-PG for admission to postgraduate medical courses. As per the new schedule, the NEET PG 2024 will now be held on May 21. The exam will be conducted from 9 am to 12:30 p.m. at various test centers nationwide.
NEET is a very challenging and competitive entrance exam. Every year, thousands of medical students appear in this exam, dreaming of getting a seat in a reputed medical college. It is considered to be the most difficult medical entrance exam in India.
Therefore, the candidates must be very well prepared to crack this exam.
Through this article, you will get complete information regarding the NEET Preparation Tips 2024.
NEET Preparation Tips 2024
The official notification regarding the exam schedule for NEET-PG 2024 has been released. The candidates can utilize the time to prepare well for the examination.
Here we have listed a few preparation tips for the students, which can help them pass the NEET exam with flying colors:
1. Make a solid Study Plan
Create a study plan for your preparations.
Collect information about the complete NEET Syllabus and divide it equally as per your time so that you cover every minor topic.
Cover the syllabus of classes XI and XII thoroughly, revising your concepts and brushing your memory.
Make short notes for preparations.
Collect the mock papers and sample papers and solve them.
Concentrate on weaker sections.
All three subjects (Physics, Chemistry, Biology) are essential, and students should give them equal time and practice.
Practice regularly.
Self-belief is the most crucial aspect as it generates a lot of positivity and boosts your confidence.
2. Know the syllabus
Collect the information about the NEET Syllabus and prepare it according to your timetable.
Collect the previous question papers and mock papers and solve them.
Consider the NCERT syllabus.
Note down all the essential topics and formulas in one notebook, which can be used for revision later on.
The subjects tested in the NEET 2024 are:
Physics – Mechanics, Optics, Thermodynamics, and Nuclear Physics
Chemistry – Mole Concept, General Organic Chemistry, Periodic Table, Chemical Bonding, Coordination Chemistry
Biology- Ecology and Environment, Genetics, Cell Biology; Morphology, Reproduction, and Physiology of Plants and Animals; Basics of Biotechnology
3. Good study material
To score good marks, NCERT books are the best as they have a very comprehensive study material.
Mark the important questions at the time of practicing.
Try to refer to the books which contain a complete syllabus as prescribed by CBSE.
Several books include a "notes section," and it's important not to disregard the summary provided by NCERT.
Reserve the use of NCERT exclusively for your NEET notes; it proves particularly beneficial for last-minute revision.
4. Maintain your health
During preparation, never ignore your health.
Avoid junk and oily foods, and take a healthy diet.
Ensure that you are always hydrated.
Having a sound sleep of 6-7 hours daily at night can boost your memory and concentration.
Eat fresh fruits and vegetables.
At the time of preparation, practice yoga and meditation as it can help to calm the mind and increase confidence and power of concentration.
5. Revision
Revision is crucial for your NEET Preparation.
Make sure you revise every topic thoroughly and prepare well for every topic.
Prepare a separate revision plan for the last-minute preparations.
At last, revise all main topics and formulas.
Revise the important reactions, equations, and mechanisms.
NEET Preparation Books
| | | |
| --- | --- | --- |
| Physics | Chemistry | Biology |
| Problems in General Physics by I.E. Irodov | Modern Approach to Chemical Calculations – R. C. Mukherjee | Objective NCERT at Your Fingertips for NEET |
| The Feynman Lectures on Physics Vol. II & Vol. II | Organic Chemistry – MConcise Inorganic Chemistry – J. D. Leeorrison and Boyd | Trueman's Elementary Biology Volume – I and Volume – II |
| Fundamentals of Physics by Halliday, Resnick & Walker | Organic Chemistry – Peter Sykes | AC Dutta for Botany |
| Concepts of Physics Vol I and II by H.C. Verma | Physical Chemistry for Medical Entrance by OP Tandon | Books by T.L Rayar |
| The Feynman Lectures on Physics Vol. I (Mechanics. Radiation and Heat) | Organic Chemistry – M. S. Chauhan | 11th and 12th NCERT textbooks |
Conclusion
NEET is one of the most challenging and prestigious exams in the country. Lakhs of students prepare every year for this exam.
The candidates are advised to prepare all the topics subject-wise, analyze the syllabus, and concentrate on their studies. Candidates appearing in NEET-PG 2024 must go through this NEET chapter-wise weightage mandatorily and prepare accordingly for the exam. You must know all the concepts and topics in the syllabus in detail.
Once you cover the syllabus, you can work on mastering the chapters and working on your weak areas.
Good luck with your preparations!
People are also reading: