Job Board
SchoolSpring: How to Post a Job on SchoolSpring?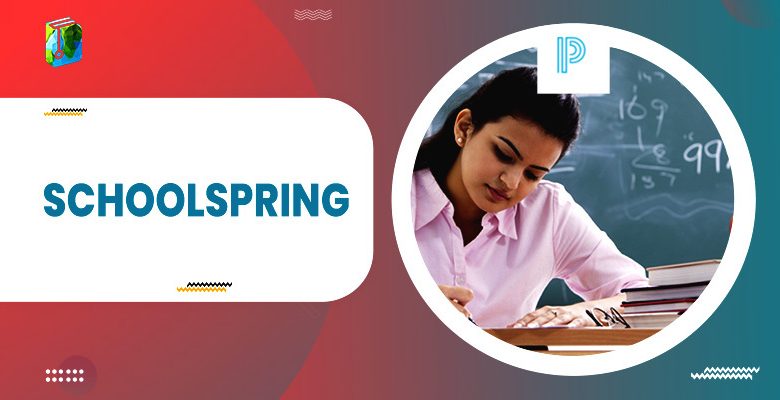 SchoolSpring is a job site where you can find jobs regarding teaching, staffing, etc. It helps employers to post jobs and hunt for candidates from the pool available. Here in this post, we have explained everything you need to know about it.
What is SchoolSpring?
SchoolSpring is an educational job finder board founded in 2001 in the US by its parent company NETCHEMIA, LLC. This job board helps the employee and employer to find each other on the basis of their requirements. Employers are supposed to post jobs on the site and employees can search for jobs and find the best suited for them.
Highlights
Pricing
The prices are as mentioned below:
The cost per post is $250.00
Cost per pack is $650.00
Hence the employer can choose accordingly what are his/ her needs and budget.
How to Post a Job on SchoolSpring?
Go to the home page
Select the desired package
Sign up with a new account
Select the category
Fill in the details of the online form
School Spring vs Other Job Portal
Just like SchoolSpring, there are many other portals which help both employer and employee find each other. Thus counted as its competitor. Here we have compared SchoolSpring with other similar portals.
SchoolSpring vs Learn4Good
Learn4Good is an international job site, unlike School Spring. Moreover, Learn4Good offers some good features for free like database resumes and many more. Though one drawback of Learn4Good does not provide a user-friendly and intuitive interface, while School Spring does.
School Spring vs TeachingJobs.com
SchoolSpring and TeachingJobs.com are quite similar to each other in terms of their jobs but when compared to TeachingJobs are much better in terms of prices and services. TeachingJobs are quite affordable when compared to SchoolSpring. Moreover, it offers a minimal rate to NGOs which SchoolSpring doesn't.
School Spring vs Teach Away
There isn't much to compare as Teach Away is different from many job sites including SchoolSpring because it is mainly for job finders to hunt for jobs abroad. You can search for jobs in many countries while being in one place.
What are some alternatives to School Spring?
K12job spot
Teacher jobs
Google for jobs
Indeed
Inside higher ed.
Conclusion
SchoolSpring is an educational job site that helps to find a job in that niche and has many other competitors also. In short, say it is a good site to go to for jobs but as it is being said every coin has two sides to this too. Every platform has its own advantages and disadvantages, so does this. You have chosen your best application as per your need.
People are also reading:
Frequently Asked Questions (FAQs)
Question: How to create an account in school spring?
Answer: It is very easy to post a job on school spring just follow the given steps:
Go to school spring
Click on "post a job"
Select a package
Login
Decide job category
Post
Question: Can I edit the job posted?
Answer: Yes, you can edit the job posted by simply logging in to your account, open the job post you wish to edit, make the desired changes and click the save button before closing.