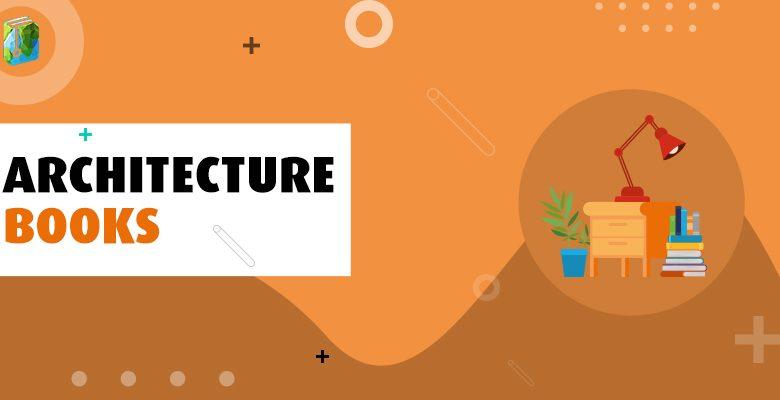 If you wish to gain knowledge on architecture then we are here to present you with the 10 best architecture books available.
Let's begin!
Architecture is a budding industry. Millions of people hold an interest in this field. There are various degrees that you can complete in order to enter this sector. It is also a high-paying job. Every individual dreams of having good architecture in their personal or professional spaces. We basically need an architect everywhere. Be it at home, cafes, restaurants, offices, play areas, gardens, gyms, etc.
Great architects have built some spectacular buildings as well as monuments. Whenever you pay a visit to the World's most loved destinations or even the seven wonders of the world, you will witness some incredible masterpieces!
In India, there are several temples located in the South that leave the tourists awestruck. Some of the examples are Brihadeshwara temple, Siddhivinayak temple, Konark Temple, Sun Temple, etc. To experience such architectural marvels, you must visit the Khajuraho temples in Madhya Pradesh. It also comes under the UNESCO World Heritage site.
Apart from the spectacular historical monuments, you can see architectural wonders everywhere around you.
In this article, we will entail a detailed description of each architecture book for a better understanding.
10 Best Architecture Books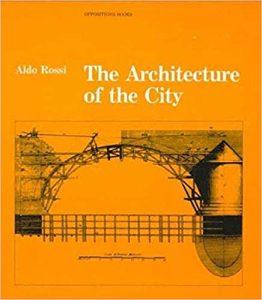 Highlights
Author: Aldo Rossi
Last Published: 1984
Publisher: The MIT Press
Description
The author of this book is a practicing architect and a remarkable leader of the Italian architectural movement La Tendenza. In addition, he is also one of the most impactful tourist writers at present.
This book is a spectacular work of architecture as well as urban theory.
It contains the craft of architecture and its complete study. There is also mention of an analysis of the rules and forms of construction of the city. The author accumulates some highly informative studies and points related to architecture. There are various ideas and artistic motivations related to his interpretation of the life of cities. It also consists of several intriguing points of discussion such as what if the city does not have a plan, will it lead to evolution?
This book is highly helpful for students who are pursuing architecture all across the world. The complete description of urbanism enlightens the readers. The depiction of the author on the subject of how architecture speaks about the city's history is impeccable!
If you hold an interest in architecture and wish to learn more, you must purchase this masterpiece now!
You can buy this book here.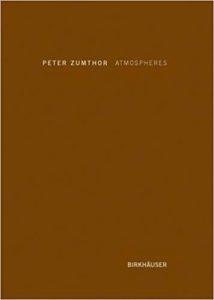 Highlights
Author: Peter Zumthor
Last Published: 2006
Publisher: Birkhauser Boston
Description
Peter Zumthor is an expert in his field. He has an ultimate passion to create buildings that are meaningful and have density, well-being, harmony, mood, feeling of presence, and beauty. This is a precise definition of Peter regarding an architectural marvel.
There are a total of nine chapters. They are short and illustrated. He explains what goes on in his mind when he creates the atmosphere in his projects. There are various aspects involved in building. Just the way music or books inspire people, spaces and buildings impact him. It showers him with ideas for creating buildings with different perspectives.
He concentrates on various aspects such as material composition, light effect, etc. which form the basis of a strong foundation for any building. Additionally, he also tells what matters the most in the process of a house design.
The content is not at all complicated but extremely easy to understand. It has some highly informative points. The readers are going to get a lot of academic insight related to architecture.
If you wish to understand more about architecture, then purchase your copy now!
You can buy this book here.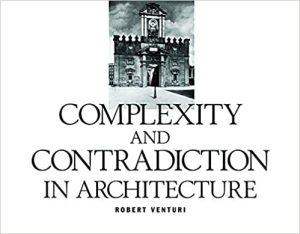 Highlights
Audio: Robert Venturi
Last Published: 1984
Publisher: Thames & Hudson
Description
The writer forms a crisp and detailed description of architecture. It is a great book consisting of complex issues and matters. There are some in-depth explanations of architecture theory.
A lot of images and illustrations are shown in the book that intrigues the readers and gives a better understanding of the topic.
More than explaining the context, the author also describes the theoretical background of modern architecture. Architecture is not merely about design but the thought behind it with accurate measurements and meaning. There are several modern art papers on architecture in the book.
Interestingly, the writer of this book is a practicing architect who also shares his experience in the field.
It's a great learning medium for all budding architects. To explore more, purchase your copy now!
You can buy this book here.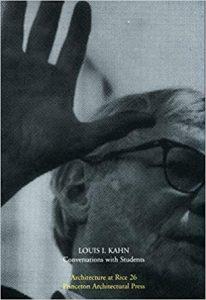 Highlights
Author: Louis I. Kahn
Last Published: 1998
Publisher: Princeton Architectural Press
Description
The author is one of the most famous and renowned practitioners of international modernism. He is at par with Mies van der Rohe and Le Corbusier. The writer has an extreme influence on many generations of architects. Millions of people still follow him as an idol. He encouraged his students to understand the nature of architecture first. And then subsequently follow the design.
He also focuses on the working methods and the vision of the future generation.
He mentions his experience and learnings in the book vividly. It is a highly influential and informative book for aspiring architects. Not just the beginners but experts as well. There are various interesting designs in the book that help to understand the vision of the author.
It is by far the most essential text for all architecture students.
If you wish to reap the benefits of this incredible book, then you must purchase a copy now!
You can buy this book here.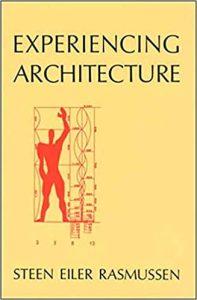 Highlights
Author: Rasmussen
Last Published: 1962
Publisher: MIT Press
Description
It is a classic book that consists of spectacular designs from centuries. There is a detailed description of the history of design along with historical examples. The illustrations are remarkable. This is one of the most accessible guides that helps us to appreciate architecture not just as a profession but as an art.
He makes the leader understand architecture deeply with the help of professional experiences. The author also labels architecture as an individual pursuit and an abstract art form. He explains how building a design is about color, scale, light, texture, shape, sound, and rhythm.
Experiencing architecture helps you to understand what a good architectural design is. The content of the book is approachable and wide-ranging with tons of information.
It is an extremely vital and important piece of art. If you are interested to understand architecture or are already an architect, then you must purchase this copy now!
You can buy this book here.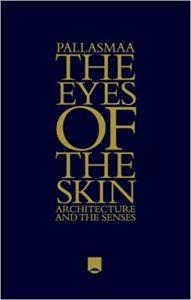 Highlights
Author: Juhani Pallasmaa
Last Published: 2012
Publisher: Wiley
Description
This book was first published in 1996. It asks an interesting question, why only 1 out of 5 senses are important in architectural design and culture? Juhani says that the suppression of the other four senses leads to the degradation of the environment and diminishes the spatial experience of any building.
This classic text is a kind of revelation. It provides fresh insights into the architectural ecosystem. The ultimate focus of the content is the approach to architecture by the author. In addition, he connects with the readers beautifully through his knowledge and understanding.
There are various illustrations, sketches, and photographs of the author's own work. The book is concise and an integrated construction that glues the reader. It helps you achieve the phenomenological approach in the work.
If you are a part of the architectural world or pose any interest, then you must purchase this copy now!
You can buy this book here.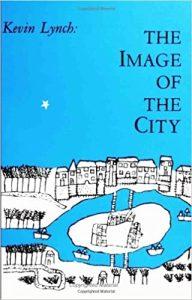 Highlights
Author: Kevin Lynch
Last Published: 1960
Publisher: MIT Press
Description
The author carries out studies of Boston, Los Angeles, and Jersey in this book. He forms some compelling case studies for building and rebuilding the cities. Kevin also asks some important questions such as, what does the city actually mean to the people staying there? How can city planners help to glorify their image?
All this research leads to some important information for evaluating the city form. This book is highly recommended for architects, city dwellers, and planners.
There are some fantastic images as well.
You can also find some advantages and preferences of properly planned cities. Such principles are used in the investment and planning procedures. Moreover, there are plenty of teachings and learnings related to architecture in this book.
If you wish to explore more about the architectural world, then this is the book for you!
You can buy this book here.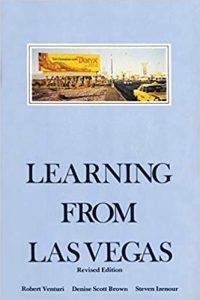 Highlights
Author: Robert Venturi, Denise Scott Brown
Last Published: 1977
Publisher: The MIT Press
Description
The author of this book is an award-winning architect and an extremely influential writer. This book was under a lot of controversy in 1972. Everywhere the architects were called to be more receptive to the values of common people.
It gives you a remarkable insight into the classic architecture back then. The bibliography of writings by Venturi and Rauch makes it an interesting read.
This book is one of the most graciously acclaimed books of all time. The document consists of knowledge, skill, and creativity. All the studies are brilliant and contain history and theory that is lesser-known.
To study more about symbolism in architecture and the iconography of urban sprawl, purchase this book now!
You can buy this book here.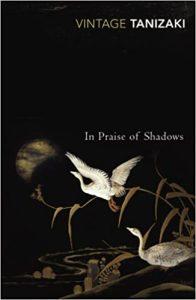 Highlights
Author: Junichiro Tanizaki
Last Published: 2001
Publisher: Vintage Classics
Description
This book revolves around Japanese art and architecture by one of the greatest novelists. It is known to be the best book for students.
The provision of essays on aesthetics makes it more enchantable. The author's view and perception of the use of space in different destinations and buildings are incredible.
A classic description of traditional Japanese interiors with the modern age architecture blends elegantly.
There are various photographs and illustrations in the book. It further helps you to understand the concept by visualizing it. You also get the thought process of the mind of the author about architecture. The title, In praise of shadows, depicts how light and darkness are caused by specific amounts of lighting. It results in shadows, woodwork, doors, walls, and much more.
It is one of the most collectible items containing craftsmanship and oriental beauty. Attention to minor details makes it a work of art.
If you wish to witness some of the aesthetic concepts, rich in quality.
You can buy this book here.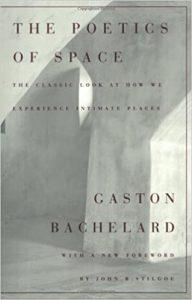 Highlights
Author: Gaston Bachelard
Last Published: 1994
Publisher: Beacon Press
Description
This book was first published in 1994 in English. The Poetics of Space is one of the most incredible and wonderful explorations of home. It tells you a lot about architecture in detail and is one of the best books on architecture. The book is not just about designing but the author explains his perceptions of buildings and how it affects our thoughts and dreams.
It is a highly informative book that provides you with ample information.
The content of the book also assists you to analyse the environment around you. It helps you to focus more on spaces and architecture.
Most of the teachings and learnings will resonate with you. The author helps you to imply his experiences in your practical life. If you wish to explore more.
You can buy this book here.
Conclusion
Architecture is everywhere around you. It requires a lot of designing skills and a sense of understanding and thought. Many famous architects have compiled their own experiences and teachings in several books. It assists you to learn more about the world of architecture.
There are various studies and research papers entailing the evolution of architecture. All such papers help us to understand the meaning of design.
If you are an architect student or even an expert, you must expand your knowledge base by studying more. As generally said that there is no end to learning, and you must adhere to this notion.
In this article, we entailed the 10 best books on architecture. We hope that the information mentioned above helps you in the best way possible.
Keep learning, keep reading!
FAQs
Q.1 Is architecture a good field to pursue?
Ans. Yes. Architects are well-paid all over the globe. It's a great job with a decent salary.
Q.2 Why should I learn architecture?
Ans. If you are interested in building designs for homes, then you must go for this field.
Q.3 Why do you need an architect?
Ans. Architects design the floor plan of a house. They are professionals in this field and will present the best design with accurate measurements.
Q.4 Do I need a degree to be an architect?
Ans. Yes. You do need a professional degree to become an architect.
People are also reading: