Books
10 Best Biology Books to Read All Times in 2023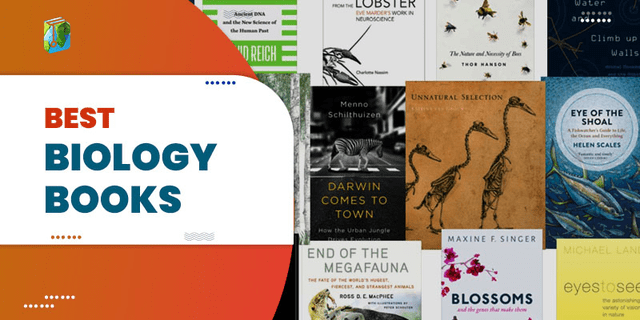 The relative complexity of concepts has always made biology a tricky subject. However, studying the best biology books can help you to explore the history of the evolution of living organisms. 
What is Biology?
Biology is a natural science discipline that studies living organisms and processes related to their lives.
Here, we have a collection of the ten best biology books that cover many biological topics. They depict how artificial selection has affected the evolution of domesticated animals and how urban environments have created a unique habitat altering the evolution of birds and other wildlife. 
These books will also help you understand the evolution of modern humans while discussing the causes of the extinction of most of the world's mammoths and the astounding variety of scientific model systems. 
Take a look!
Best Biology Books
1. Mesenchymal Stromal Cells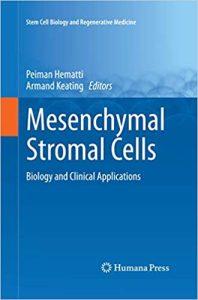 Highlights
Author: Peiman Hematti, Armand Keating

Published in: 2016

Publisher: Humana
Mesenchymal Stromal Cell (MSC) biology has been one of the major topics of discussion for over four decades. Also, the cells have been under trial for possible clinical uses for over 15 years. Because of these Mesenchymal Stromal Cells' extensive therapeutic potential, some groundbreaking progress has happened in the last decade in the research and development of these cells. However, as a new mechanism of action is described and therapeutic uses proliferate, MSC research has been fraught with controversy and criticism.
This book is fundamentally written for leading authorities worldwide who are actively working on this subject. It offers a cutting-edge understanding of fundamental biology. Moreover, it also highlights translational needs and the most recent clinical experience with MSCs. This book is a fantastic resource for scientists and doctors who want to pursue a meaningful and emerging field of study.
2. Eye of the Shoal: A Fishwatcher's Guide to Life, the Ocean, and Everything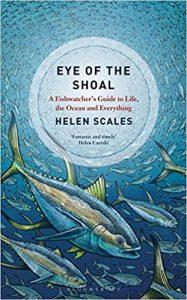 Highlights
Author: Helen Scales

Published in: 2018

Publisher: Bloomsbury Sigma
Besides being an author, Helen Scales is a marine scientist. She has created this fascinating book to help us explore and understand the rich world of fish. Whether in your tank or on the other side of the earth, fishes have a diverse culture to notice. Dr. Scales discusses fishes' evolutionary history, biology, and ecology.
Then in the latter part of the book, she talks about captivating research into their neurobiology, memory, and intelligence. If you want to go into detail on how fishes glow in the dark, change sex, and create colors, venoms, and toxins, this book is a perfect guide to start. As one of the best biology books, it explains the methods fishes use to hear and communicate. This book's content is informative, making it the best for kids looking for information on fish.
3. Quantitative Human Physiology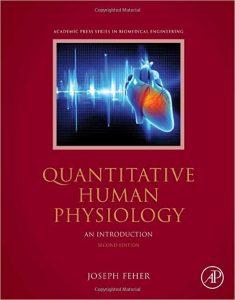 Highlights
Author: Joseph Feher

Published in: 2016

Publisher: Academic Press
Quantitative Human Physiology, the winner of a 2018 Textbook Excellence Award (Texty), is one of the first books for students in undergraduate bioengineering studies. If you are being exposed to physiology for the first time, the book can be a great help. In addition, it offers the essential analytical/quantitative approach for grad students.
Also, the book explores how component behavior gradually helps produce system behavior in physiological systems. The book gives the engineering student a basic understanding of physiological principles with figures, text explanations, and equations. It also emphasizes quantitative aspects.
4. An Introduction to Population Genetics Theory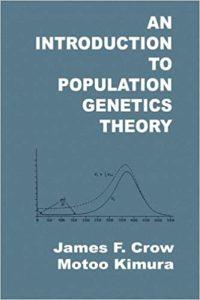 Highlights
Author: James F. Crow, Motoo Kimura

Published in: 2009

Publisher: The Blackburn Press
This 1970 biology textbook introduces the science of population genetics. The book begins with fundamental ideas and progresses to more advanced topics. It is primarily concerned with population genetics in the typical sense, dealing mostly with wild populations. However, it also discusses the problems that emerge while breeding animals and developing plans. The book concentrates on the conduct of genes and population traits under natural selection, with Darwinian fitness as the most relevant metric.
In addition, this book has been designed for advanced undergraduates and graduate students pursuing genetics and population biology. It finds a halfway ground between purely verbal biological arguments and mathematical rigor. The first two-thirds of the book do not need solid mathematical knowledge. Basic knowledge of calculus will be enough to understand this portion. 
Moreover, the later sections of the book deal with the population stochastically and employ more complex methodologies. 
5. Unnatural Selection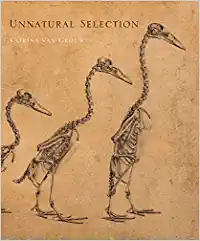 Highlights
Author: Katrina van Growl

Published in: 2018

Publisher: Princeton University Press
This enormous book contains intricate illustrations of domestic animals. It includes a graphical representation of skulls, bones, feathers, claws, and other body parts of animals. In addition, the book explains how these animals are developed quickly through artificial selection by animal breeders. 
The author contends that scientists have long ignored the most persuasive proof of evolution. Also, she explains how humans have impacted the development and anatomy of domesticated animal breeds for years. But, even if you decide not to read a word of this well-written book, the stunning illustrations make it an absolute must-have for anyone interested in animals.
6. Darwin Comes to Town: How the Urban Jungle Drives Evolution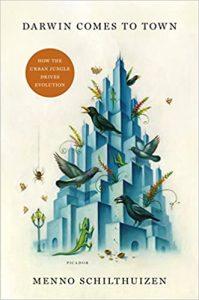 Highlights
Author: Professor Menno Schilthuizen

Published in: 2018

Publisher: Picador
Humans have transformed (and continue to do so) plants and animals to suit our requirements through selective breeding. But many migratory wild birds and animals are now coming into cities. This is because they are being changed as a part of evolution to live more freely among humans. 
The truth is that urban evolution has been taking place in our cities for generations, right under our noses. But, recently, we are becoming aware of it. This fascinating and engaging book explores the incredible force of natural selection and how it drives evolution in urban wildlife.
The author provides compelling examples of urban evolution in action. He explains that "city adapted" songbirds, whose songs, tail feathers colors, calls, nesting behaviors, and even their peak activity hours differ from their rural counterparts. It allows them to thrive in a noisier, brighter, busier, and more toxic environment than their ancestors once knew. 
In this book, the presentations are straightforward. The examples include many well-known animals, so the principles are simple to understand. This informative and thought-provoking book will connect with a wide range of readers. Also, if you are interested in learning more about how birds and wildlife are adjusting to modern urban habitats, it will be a good read.
7. Development of the Nervous System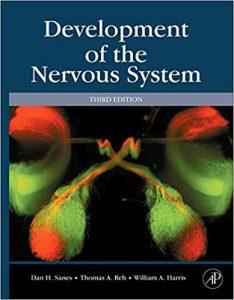 Highlights
Author:  Dan H. Sanes, Thomas A. Reh, William A. Harris

Published in: 2011

Publisher: Academic Press
The Fourth Edition of Development of the Nervous System presents an insightful and up-to-date summary of how the human brain function. As represented by major experiments and observations from the past and present, the book represents our current understanding of the basic concepts of neural development. 
In addition, this book summarises recent breakthroughs, revealing its potential for both treatment and molecular comprehension of one of the most intricate processes in animal development.
This knowledge is vital for neuroscientists, developmental biologists, educators, and students at different stages of their careers. As one of the best biology books on neuroscience, the book contains clear explanations of the intriguing and medically significant area of developmental biology. It also covers the fundamental introduction to the essential elements of brain development.
8. Are We Smart Enough to Know How Smart Animals Are?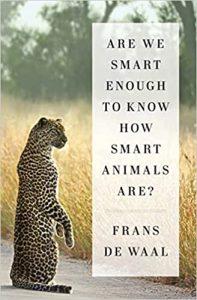 Highlights
Author: Frans De Waal

Published in: 2016

Publisher: W. W. Norton & Company
From one of the New York Times Bestselling Authors world-renowned biologist and primatologist Frans de Waal, 'Are We Smart Enough to Know How Smart Animals Are?' is a must-read for biology lovers. Have you ever wondered what distinguishes our thinking from that of an animal? Perhaps our sense of self, our capacity to develop tools, or our understanding of the past and future has helped us identify ourselves as the planet's dominant species. 
However, a revolution in the study of animal cognition has undermined or even disproven these assumptions in recent decades. Consider how octopuses utilize coconut shells as tools; elephants that categorize humans based on language, age, and gender; or Ayumu, a young male chimp at Kyoto University whose flash memory can easily beat that of humans. De Waal examines the emergence and demise of the mechanistic understanding of animals. The book opens our eyes to the possibility that animal minds are considerably more nuanced and complex than we previously thought. 
With 32+ illustrations, this book will make you reconsider everything you thought you understood about animal and human intelligence. 
9. Human Physiology
Highlights
Author: Christopher D. Richards, Gillian Pocock,  David A. Richards

Published in: 2017

Publisher: OUP Oxford
The human body is a complex and magnificent mechanism regulated by several physical and chemical reactions. This book will help to understand human physiology and how it accomplishes its many functions. Eventually, it tells how medical science has implemented different functions of Human physiology to develop strategies for illness detection, treatment, and prevention. 
This is one of the best textbooks on biology for students in higher studies. The new Human Physiology edition is even more student-friendly than previous editions. It includes the enlarged and reorganized treatment of sensory physiology and the respiratory system. Also, the book has an entirely new dictionary of essential words, along with some extra online study tools. 
It is an excellent course companion for any student seeking a firm foundation in human biology, biomedical science, or medicine.
10. Mutation-Driven Evolution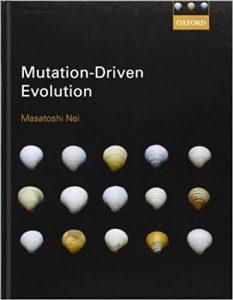 Highlights
Author: Masatoshi Nei

Published in: 2013

Publisher: OUP Oxford
This book aims to provide a fresh mechanistic explanation of mutation-driven evolution. It explains the theory based on current genomic and evolutionary developmental biology. The theory states that mutation seems to be the primary force of evolution, with natural selection playing just a minor role. 
Moreover, the book contains a brief history of the major evolutionary theories. It includes neo-mutationism, neo-Darwinism, and Darwinism in the context of the last 150 years of study. However, the book focuses on contemporary genomics findings and the genetic foundation of phenotypic evolution.
As you go through the book, you will be able to understand that, unlike neo-Darwinism, mutation-driven evolution may explain real-world examples of evolution. As an explanation, it has used the development of olfactory receptors, animal sex determination, and the general scheme of hybrid sterility. 
Mutation-Driven Evolution is appropriate for graduate students. Also, professional researchers (empiricists and theorists) in molecular evolution and population genetics can use this as a handbook.
Conclusion
Biology as a subject has various fields of study. The list includes genetics, evolution, and the natural history of living things. These top 10 books on biology will help you explore the crucial concepts of the different biological fields. Also, some books are exclusively written for students and professionals pursuing biological sciences at the highest level.
That's all! Hope you find them informative. Also, mention which book you find the most interesting in the comment section below. 
Happy Reading!
People are also reading:
Frequently Asked Question
Question: Can I study biology with the help of books?
Answer: Yes, many biology books help to gain knowledge of deep concepts in detail.
Question: Which is the best biology book available?
Answer: You can get various biology books online and offline. Some of the books are Human Physiology, Unnatural Selection, Quantitative Human Physiology, etc. For more options, kindly go through the above post.
Question: Can I get PDFs of biology books online?
Answer: Some books have their PDFs; some don't. You have to research and find out.
Question: Is it fine to rely on Biology books to gain knowledge?
Answer: Yes. There are ample comprehensive biology books that help to attain expertise in the subject. You can completely rely on them.
Question: Is biology hard to understand? 
Answer: No. It's just a matter of hard work and patience. Although there is a lot of theory, with practice, you get a good grip on the subject.