Books
10 Best Vedic Books to Read of All Times in 2023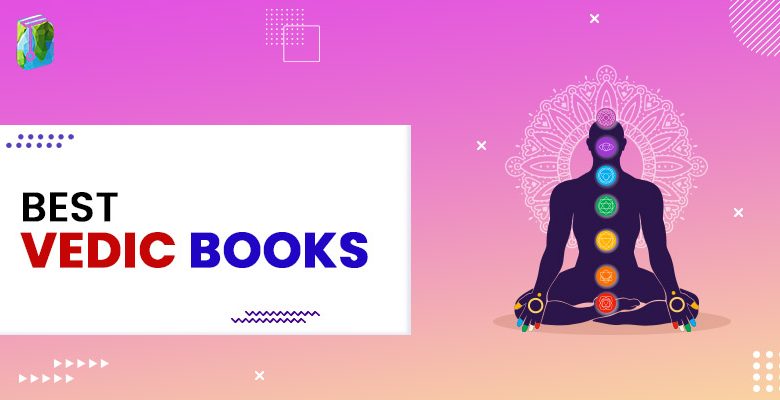 Veda is an amalgamation of hymns and poems curated in Sanskrit. It was composed by Indo-European people in the 2nd millennium BCE. The hymns included in the books talk about the chanting of sacrifices in the rituals. In this article, we will present you with the Best available Vedic Books for you to explore.
There are 4 Vedas namely,
Rigveda,
Yajurveda,
Samaveda,
Atharvaveda.
The first three Vedas are known as 'trayi-vidya', which means threefold knowledge. Whereas, the last Veda, Atharvaveda, also known as the 'Knowledge of the fire priest', is a collection of hymns that revolves around magic spells and incantations.
Best Vedic Books
We have curated a list of the best Vedic books. Take a look:
The Bhagavad Gita
The Vedas: The Samhita of the Rig, Yajur, Sama, Atharva
The Rig Veda
The Upanishads: Breath from the Eternal
Hindu Myths: A sourcebook Translated from the Sanskrit
Religion and Philosophy of the Veda and Upanishads, 2 volumes
Vedanta Sutras
Vedic Mythology
Gospel of Sri Ramakrishna
Nectar of Devotion
Let's begin!
Highlights
Author: Krishna-Dwaipayana Vyasa, Simon Brodbeck (Introduction), Juan Mascaró (Translator)
Last edition: 2003
Publisher: Penguin
Description
The Bhagavad Gita is an epic poem that mentions the detailed conversation between Arjuna and Krishna (Incarnation of God). It is about the important lessons taught to Arjuna before a major battle. The lessons are about the beliefs that he must instill so as to change the outcome of the war.
Moreover, the Bhagavad Gita also entails instructions regarding yoga postures along with discussions on morals. It is an extremely essential Hindu text and an inspiring guide to living a decent life.
You can buy this book here.
Highlights
Author: Jon W. Fergus, Monier Williams
Last Edition: 2017
Description
This Vedas Book gives you a detailed explanation of the Vedas. They are known to mankind as the most ancient Hindu scriptures available. Vedas are complex to understand but here is a brief explanation of the 4 Vedas mentioned in the book:
Rig Veda: It is referred to as the original work.
Sama Veda: Mantric hymns
Yajur Veda: Mantric hymns
Sama Veda:
Interestingly, Vedas are composed in an extremely ancient form of Sanskrit. It is totally different from the current version of the language used. Only some Brahman Pandits who have acquired a good knowledge of ancient Sanskrit can read it.
It is believed that the Vedas were compiled approximately 14 centuries ago than the era we live in. They have been sustained till today by the knowledge passed on orally.
You can buy this book here.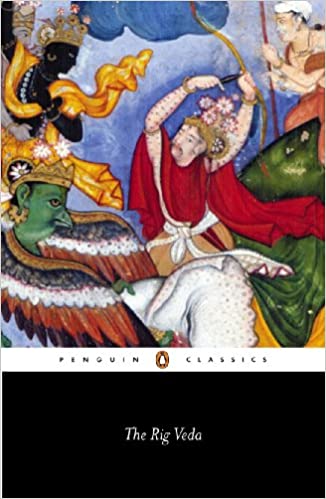 Highlights
Author: Wendy Doniger
Last edition: 2005
Publisher: Penguin Classics
Description
This compilation is beautiful. It talks about the Hindu religious scriptures, Vedas intricately. You get a detailed insight into the Hindu religion, mythology, and culture.
The book talks about wisdom, sacrifice, creation, and much more. Moreover, you also attain wisdom regarding faith, prayer, Vedic ritual, and a lot more.
If you are interested to understand these sacred aspects of the Hindu religion, you must grab a copy now.
You can buy this book here.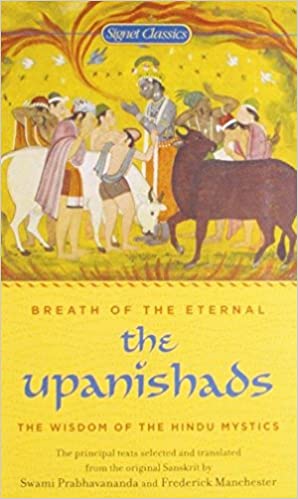 Highlights
Author: Eknath Eswaran, Swami Prabhavananda (Translator)
Last edition: 2021
Publisher: Nilgiri Press
Description
The term Upanishad refers to 'sitting near devotedly'. It implies that a student is listening keenly to his spiritual master. Generally, it indicates a practice of spiritual and philosophical awakening.
You can buy this book here.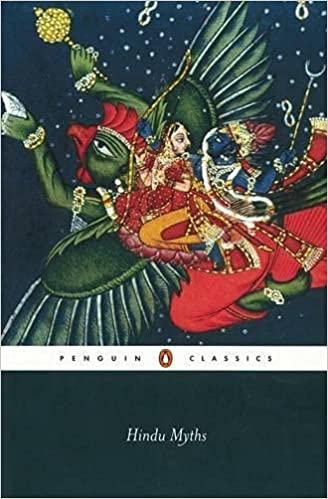 Highlights
Author: Wendy Doniger
Last edition: 2004
Publisher: Penguin Classics
Description
According to the evidence, it is said that Hindu myths date back to the tenth century BCE. There are 75 seminal myths enlisted in the book. They majorly talk about several incarnations of Vishnu and the child Krishna. Moreover, there are plenty of tales about rivers, animals, demons, boars, etc.
There is a detailed explanation of the wide variety of possibilities according to the Hindu beliefs regarding the world. The origin, incarnation, death, and much more.
You must grab a copy if you wish to explore the fascinating aspects of Hindu mythology.
You can buy the book here.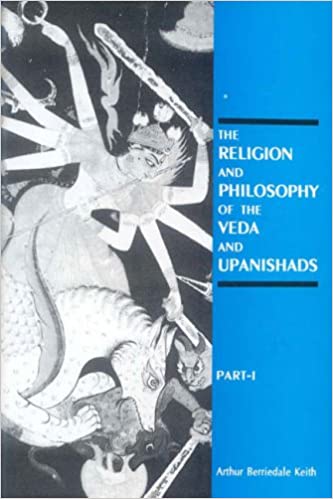 Highlights
Author: Arthur Berriedale Keith
Last edition: 1998
Publisher: Motilal Banarsidass, India
Description
The book remarkably intricates the Indian religion and philosophy of the Vedic period in detail. There are tons of facts bestowed in this compilation.
If you are a student or an avid learner, you must read this incredible book.
You can buy this book here. Highlights
Author: F. Max Muller, George Thibaut (Translator)
Last published: 1984
Publisher: Motilal Banarsidass, India
Description
Vedanta Sutras teaches the doctrinal context. It consists of the various statements related to Gita and Upanishads.
It is a classic compilation that talks about the analytical approach on Adi Sankara's work. The teachings are mystical and you must go through them. It gives you plenty of life lessons via its teachings.
You can buy this book here.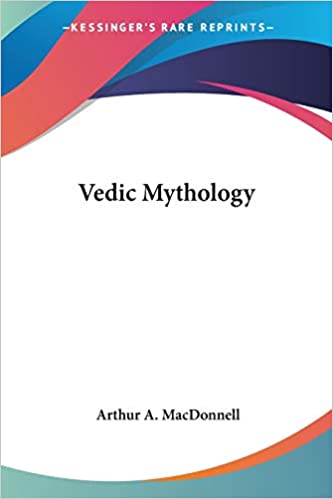 Highlights
Author: Arthur Anthony MacDonell
Last published: 2006
Publisher: Kissinger Publishing
Description
This is a brilliant book that discusses mythology with a detailed depiction of the deities. The author examines the mythology of Vedas and religion along with a methodological explanation of the concept of Gods and Vedic cosmology.
In addition, there is a detailed account of spiritual evolution. The book also focuses on the major form of Vedic worship. Earth, river, mountain, plant, fire, wind, became the symbols of divine power.
A brief explanation regarding different rig Vedic Gods is stated in various categories namely:
Terrestrial Gods
Atmospheric gods
Abstract gods
You can buy this book here.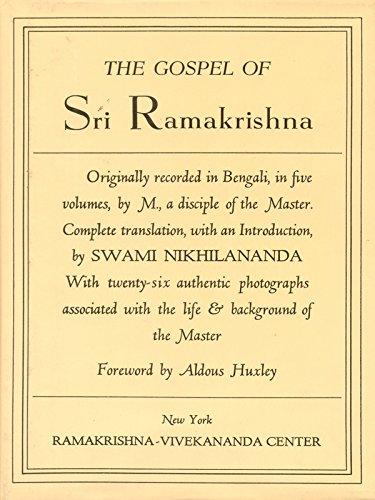 Highlights
Author: Ramakrishna, Nikhilananda (Translator), Aldous Huxley (Foreword), Mahendranath Gupta (Recorded)
Last published: 1942
Publisher: Ramakrishna-Vivekananda Center
Description
This remarkable compilation is based on various teachings on the key principles of Hinduism or Vedanta. As per Hinduism all humankind and all existence are one and truth is universal. It breaches unity and except that every faith is valid.
The beautifully integrated teachings attract the viewers to read more and understand the topic.
If you wish to explore Vedanta and its beautiful teachings, then you must read this book.
You can buy this book here.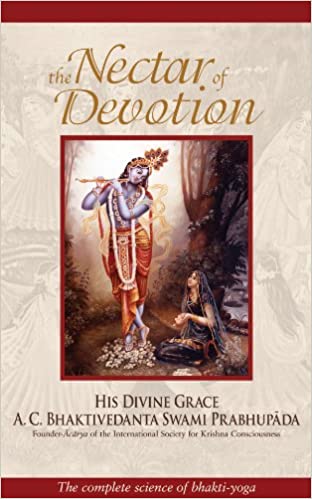 Highlights
Author: A.C. Bhaktivedanta Swami Prabhupada
Last published: 1970
Publisher: Bhaktivedanta Book Trust
Description
This spiritual literature intrigues the readers with its teachings and wisdom. It provides you with deep Vedic wisdom. The remarkable compilation of the ancient learnings regarding the Vedas attracts readers.
If you wish to attain deep knowledge about devotion, then you must go for it.
You can buy this book here.
Conclusion
As you can see, there are abundant remarkable options for you to study the Vedas and Hindu mythology.
This article provided you with the most authentic Vedic books available. We hope that the information assisted you in the best way possible.
Keep reading, keep exploring!
People are also reading:
Frequently Asked Questions
Question: What is special about Vedas?
Answer: This text contains the oldest Sanskrit scriptures and Hindu literature.
Question: Can anyone read Vedas?
Answer: Yes, however; you need assistance to understand it.
Question: What are the best Vedic books?
Answer: Kindly go through this article to know about the best books on Vedas.