JEE Main
JEE Main Study Plan 2023- Complete Study Plan & Preparation Tips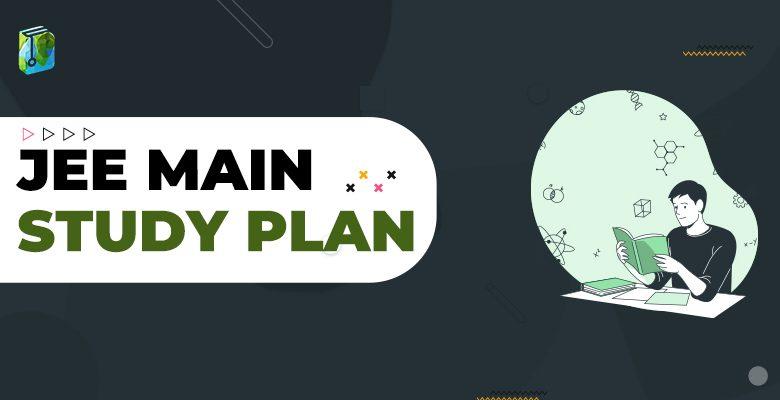 The JEE Main examination is conducted in four different sessions. The tentative exam schedule for JEE Main 2023 is to be held in February, March, April, May 2023. The examination mode is online and the students have to book their slots via the online mode. In this article, we have curated the best JEE Main Study Plan 2023 for you to score better and achieve a better rank in the examination.
JEE Main Study Plan 2023
The JEE Mains exam 2023 is the gateway examination to appear for JEE Advanced. Getting a good rank in both of these exams will help a candidate to be eligible to take part in the JEE Main counseling process and get admission to the best engineering colleges across India.
Despite the fact that some students start preparing for JEE Main from the 8th standard, it does not mean that they are ahead of you. The key to a successful attempt in JEE Main and JEE Advanced is smart work and getting the basics right. Thus, it is imperative that one solves multiple JEE Main mock tests, and previous year question papers and makes sure that they are very clear with their basics.
Students who are new to the online mode of examination, there may be chances that they face some difficulty while attempting the JEE Main examination for the first time. But there is nothing to be stressed about, as the entire process is straightforward and one can learn the same quickly.
JEE Main Preparation Tips 2023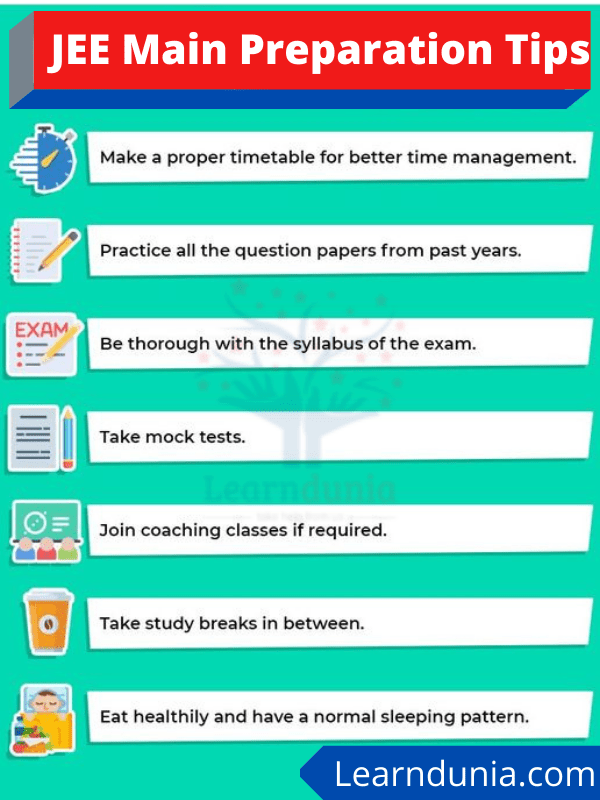 Candidates can download an ed-tech app that helps in preparation. By practicing on the ed-tech app, you will be familiar with the environment of the online mode exam.
The JEE Main Syllabus is very vast; therefore, last-minute preparations will never be enough to crack the exam. You must start preparing as early as possible so that you can cover, if not entire, at least a significant portion of the syllabus so that the probability of you cracking the exam is high.
Candidates must also focus on their board examination as those who score less than 75% in Class XII will not be eligible to appear in the JEE Advanced Examination.
Try to be focused and try to practice theorems, diagrams, and other long answers as they are essential for the board exam and also clear the basics for JEE Main Exam.
The difficulty level can be a little high from the previous years, but you need to be concentrated and prepared for the JEE Main and be confident enough.
Conclusion
JEE Main is one of the most challenging and prestigious exams in the country. Lakhs of students prepare every year for this exam. This article presents you with the JEE Main Study Plan in detail.
In addition, the official authorities will release the latest updates regarding the exam schedule soon on the official website.
Good luck with your preparations!
People are also reading: