Full Form
NDA Full Form | What is the Full Form of NDA?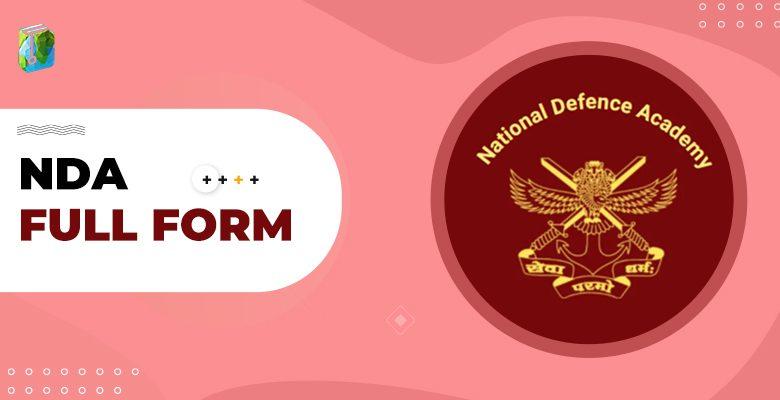 There are basically two types of NDAs. The NDA Full Form is National Defence Academy and National Democratic Alliance.
1. National Defence Academy (NDA)
It is the Indian Armed Forces' joint services academy. The Indian army, air force, and navy, as well as the three different services of the army, are all trained together here. Before they leave for their respective department-related services, they receive basic training here.
The National Defence Academy in India is located near Pune in the Maharashtra state of Khadakwasla. It is the first tri-service academy in the world.
To date, the NDA has produced a large number of officers who have fought and led in every war in which the Indian Armed Forces have been called to action. There have been 27 service chiefs produced to date, with 9 receiving the Ashoka Chakra and 3 receiving the Param Vir Chakra.
Now let us look into the other full form of NDA.
2. National Democratic Alliance
This is simply a coalition of various political parties from across India. It was founded in 1998 and was led at the time by the BJP. Apart from the Bharatiya Janata Party, it has 13 constituent parties (BJP). This coalition of 13 parties took power for the first time in 1998 and ruled until 2004.
Mr Atal Bihari Vajpayee was the coalition's first prime minister and a Bharat Ratna awardee. The Bharat Ratna award is one of India's highest civilization honours.

The following are the parties that came together and formed the National Democratic Alliance,
Bharatiya Janta Party (BJP)
Lok Janshakti Party
National People's Party
Telugu Desam Party
All India NR Congress
Naga People's Front
Pattali Makkal Katchi
Shiromani Akali Dal
Shiv Sena
Rashtriya Lok Samata Party
Apna Dal
Swabhimani Paksha
Lok Janshakti Party
There are many other parties that had joined hands in the coalition, but they couldn't make it to their Lok Sabha elections. The list of those parties are,
RPI (Athawale)
IJK
Gorkha Janmukti Morcha
Jana Sena
DMDK
United Democratic front
Haryana Janhit Congress
MDMK
Maharstrawadi Gomantak Party
KMDK
Manipur People's Party
Kerala Congress (nationalist)
Revolutionary Socialist Party
Conclusion

NDA: It is the best career option for those who want to dedicate their lives to serving their country. An NDA is a demanding job with numerous duties and responsibilities.
Every year, over 4 lakh students apply for only 480 seats, so you can imagine and feel the level of excitement among students applying for the NDA Exam. NDA guarantees you a high salary, a high pension, job security, respect, and many other benefits.
National Democratic Alliance: Amit Shah is the current chairman of the NDA. He's held that position since 2014. When Narendra Modi was elected Prime Minister of India in 2014, the BJP-NDA alliance came to power once more. The same alliance was re-elected as India's government in the 2019 elections.
People are also reading: