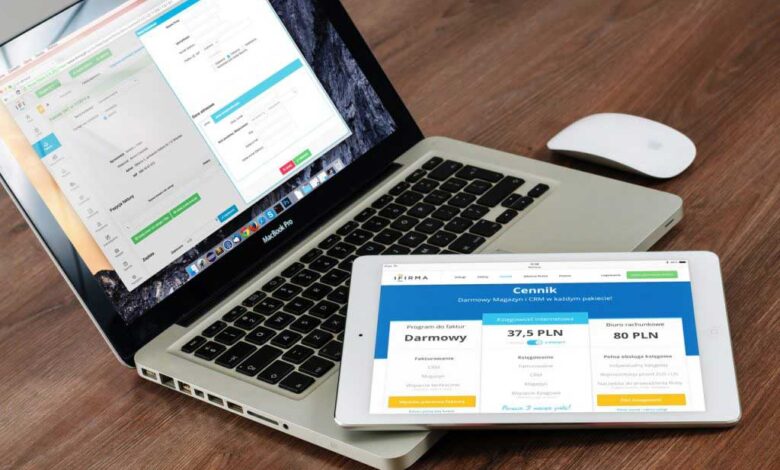 SSC CPO is very difficult and needs hard work to prepare for the entrance exam, but with hard work, knowing some tips and tricks can benefit in your preparation. SSC is going to organise CPO for providing admission in Delhi Police, CAPFs, CISFs etc. to the willing applicants. So here are the best SSC CPO Preparation Tips.  
SSC CPO Preparation Tips
It is crucial to know about the pattern and syllabus before drafting an exam strategy. The Main subjects of SSC CPO Exam are:
Subjects
Total Questions
Total Marks
Duration

Paper 1

General Intelligence & Reasoning

50

50

2 Hours

General Knowledge & Awareness

50

50

Quantitative Aptitude

50

50

English Comprehension

50

50

Paper 2

English Language & Comprehension

200

200

2 Hours
Study Plan
Create your proper own time table and follow it properly.

Before starting the preparation, collect all the information about the syllabus.

Create short notes for preparation.

Gather the previous questions papers and mock papers and solve them.

Prepare a study plan dividing all the topics.

Create a preparation schedule.

Work on your weak points.
Time Management
Students must give equal weightage to all the subjects and prepare for them as per your prepared timetable.

Include short breaks of 15 minutes between long hours of study.

Maintaining a proper schedule for every task that you do can lead you to success.

Divide the time for all subjects.
Study Material
Collect previous questions papers of all subjects and mock papers also.
How to prepare for General Intelligence & Reasoning?
To prepare for this, you will study different theories and concepts. Important topics are:
Series

Ranks

Direction

Arrangement

Coding

Decoding

Analogy and Classification/Odd Pair

Syllogism and Statement
How to prepare for General Knowledge & Awareness
Before starting the preparation for General Knowledge & Awareness, you should know the important events and current happenings all over the world. These important topics are:-
Famous Personality Quiz. Miscellaneous Quiz.

First in India | World. List of Lok Sabha Speakers.

History. Cultures in Ancient India. Religions in Ancient India.

Geography. Indian Geography. Human Geography.

GK Facts.

Science. Discoveries and Inventions.

The Polity.

Environment & Ecology.
How to prepare for Quantitative Aptitude?
Mathematics is a fundamental subject, and if you want to prepare for it properly, then you have to practice for it on a regular basis. Main topics are-
Geometry and Mensuration.

Applications of Matrices and Determinants.

Percentages/Profit & Loss.

Complex Numbers.

Time and Work.

Integral Calculus and its Applications.

Simple and Compound Interest.

Differential Equations.

Probability Distributions.

Series and Progression.

Time and Distance.

Discrete Mathematics etc.

Ratios.

Bar Graph and Line

Graph.
How to prepare for English?
Read English newspapers and current articles on a daily basis.

Focus on English grammar and pronunciation which is helpful to prepare for the exam

Improve your vocabulary.

Try to attempt the Reading Comprehension at the beginning and quickly.

On a daily basis, search for a new word and make the sentences.

Candidates should work on improving your grammar part and practice reading a lot.

Collect Mock papers and solve it.

Practice at least 10-20 comprehension passages every day.
SSC CPO Syllabus 2020
Let's have a look at SSC CPO 2020 Syllabus:
SSC CPO Paper 1 Syllabus
General Reasoning
General Knowledge
Quantitative Aptitude
English Comprehension

Verbal Reasoning

Current Affairs

Percentage

Reading Comprehension

Syllogism

Awards and Honours

Ratio and Percentage

Grammar

Circular Seating Arrangement

Books and Authors

Data Interpretation

Vocabulary

Linear Seating Arrangement

Sports

Mensuration and Geometry

Verbal Ability

Double Lineup

Entertainment

Quadratic Equation

Synonyms-Antonyms

Scheduling

Obituaries

Interest

Active and Passive Voice

Input Output

Important Dates

Problems of Ages

Para Jumbles

Blood Relations

Scientific Research

Profit and Loss

Fill in the Blanks

Directions and Distances

 

 

 

 

 

Number Series

Error Correction

Ordering and Ranking

Speed, Distance and Time

 

 

 

Data Sufficiency

Time and Work

Coding and Decoding

Number System

Code Inequalities

Data Sufficiency
SSC CPO Paper 2 Syllabus
Section
Syllabus
English Language and Comprehension

Error Recognition

Fill in the Blanks

Vocabulary

Spellings

Grammar

Sentence Structure

Synonyms

Antonyms

Sentence Completion

Phrases and Idiomatic Use of Words

Comprehension
Maintain Health
During preparation, never ignore your health, so maintain your health.

Take fresh fruits and vegetables.

Avoid junk food and a heavy diet.

At the time of preparation do yoga and meditation, it will help you to calm your mind, increasing inner peace, confidence and power of concentration.

Never over stress yourself and try to get sleep for at least six to eight hours.
Revision
Make sure you revise every topic thoroughly and prepare well every topic by revising time and again.

Prepare a separate revision plan for last-minute preparation.

At last revised all main topics and formulas.
Don't stress yourself. You are destined to pass this exam with flying colours. Good luck!.