UKSSSC
7 Best UKSSSC Books for UKSSSC Exam Preparation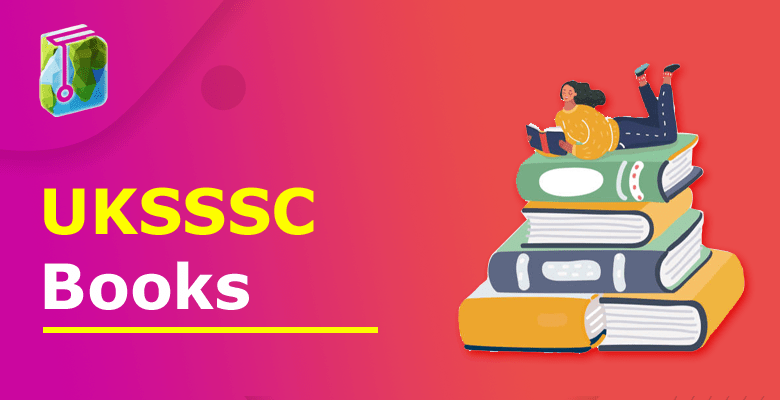 The Uttarakhand Subordinate Service Selection Commission (UKSSSC) is a recruitment board in Uttarakhand that is in charge of conducting recruitment examinations and selecting candidates for various positions in Uttarakhand's Sarkari Departments. UKSSSC is authorized to issue advertisements and conduct enrollment examinations for various Teachers (LT), Group C, and Group D openings in Government agencies throughout Uttarakhand.
To clear the UKSSSC examination, one needs to have good quality books. This article will solve your confusion on which books to pick for the exam. Here, we have handpicked the best UKSSSC books for you to prepare.
Let's take a look at them in detail.
UKSSSC Books
General Hindi

Vastunisth Samanya Hindi
Saral Samanya Hindi for Competition Exams by Competition Herald

General Knowledge

General Knowledge 2023 by Manohar Pandey
Know Your State – Uttarakhand by Arihant Experts

General Studies

Objective Question Bank: General Science by Arihant Publications
General Studies by Disha Publications

Computer Science

Computer Awareness for General Competitive Exams by Soumya Ranjan Behera
General Hindi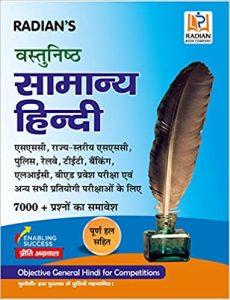 Highlights
Author: Preeti Aggarwal
Publication Year: 2021
Publisher: Radian Book Company
Vastunisth Samanya Hindi is a perfect pick for competitive exams like SSC, UKSSSC, Police, Railway, TET, Banking, LIC, and other state competitive exams using the Hindi Language. For competitive exam candidates, this Hindi book is really useful. The Hindi language, dialects and script, different types of words, the alphabet, different types of sentences, Hindi grammar, suffix & prefix, punctuation, spelling & errors, odd words, joining of words, one-word substitution, Synonyms, Antonyms, Verses, Idioms, Proverbs, Ambiguous Words, Compound Words, Ras, Figures of Speech, Homonyms Words and Fill in the Blanks.
It is based on NCERT Pattern with a Unique collection of 7000+ questions asked in the exam. This has the latest content & updates learning skills as per the needs of the students and is easy to understand.
You can buy this book from here.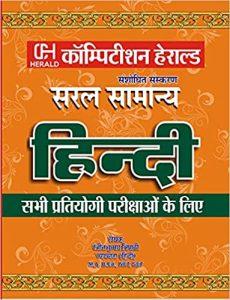 Highlights
Author: Ranjeet Tripathi
Publication Year: 2020
Publisher: Competition Herald
It is one of the best books for preparing for competitive exams in Hindi such as UKSSSC, SSC, Bank, Railway, Police, NDA/CDS, and others. The chapters are divided into three sections comprising examples, questions, and last year's questions asked in competitive exams.
Ranjeet Tripathi has designed the book in a friendly manner. In addition, its chapters are arranged in a very easy-to-understand mode. The questions, in the end, should not be missed because they help a lot in preparing a student for the competitive exam. This book should be on your must-have list if you are preparing for UKSSSC.
You can buy this book from here.
General Knowledge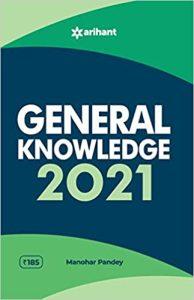 Highlights
Author: Manohar Pandey
Publication Year: 2021
Publisher: Arihant Publication
This book is for students who wish to take a variety of future exams. It includes updated facts and figures on history, geography, Indian politics, Indian economy, and other topics. Right at the start of the book, a distinct section for Current Affairs has been included to promote a genuine understanding of recent events that have occurred in many regions.
This book covers all facts precisely, perfectly, and comprehensively. The book makes it useful for competitive exams such as UKSSSC, SSC, Bank, and railway.
You can buy this book from here.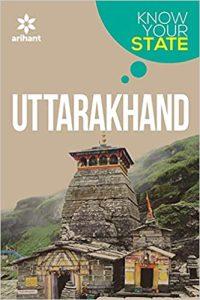 Highlights
Author: Dinesh Singh Negi and Priyanka Ahuja
Publication Year: 2016
Publisher: Arihant Publication
Get to Know Your State Uttarakhand provides a comprehensive overview of the state's history, geography, economy, culture, and politics, as well as its growth and prospects. The book is organized into several sections, including Uttarakhand's history, geography, climate, rivers and lakes, art and culture, press, language, administration, tourism destinations, architecture, and other information.
It includes chapter-by-chapter theory and Multiple Choice Questions (MCQs), as well as the most recent current revisions. Moreover, each portion of the book has been updated with new information while keeping the language simple and the text clear. The book also includes the most recent Current Affairs to keep applicants up to date on current events that will help them in regional competitive exams like UKSSSC.
You can buy this book from here.
General Studies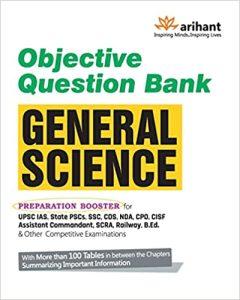 Highlights
Author: Arihant Experts
Publication Year: 2014
Publisher: Arihant Publications
The book's content, which includes over 5000 highly relevant questions, aims to clarify the intricacies of some of the topics so that non-scientific students have no difficulty learning general science. The book also includes hints and solutions to the more difficult issues. It will undoubtedly serve as a preparation booster for various competitive examinations such as UKSSSC and other State Level PSCs Examinations, SSC, CDS, NDA, and CISF.
It comprehensively covers the General Science component requested in a variety of competitive examinations. Furthermore, it can also benefit applicants studying for other state-level competitive and recruitment tests like UKSSSC.
You can buy this book from here.
Highlights
Author: Disha Experts
Publication Year: 2021
Publisher: Disha Publications
Disha releases the much-anticipated 3rd Edition of the best-selling '10000+ objective MCQs with explanatory notes for General Studies', following the success of the second edition. This new version of Disha's massive Yearbook has been introduced to make it the most valuable book for competitive exam candidates. The Yearbook contains a thorough General Knowledge refresher and current events from the previous year.
This new edition has been extensively edited and updated to include the most recent UKSSSC, SSC, State PSC, RRB, Bank, and other exam questions. Additionally, it also includes newly developed current affairs and other practice questions.
You can buy this book from here.
Computer Science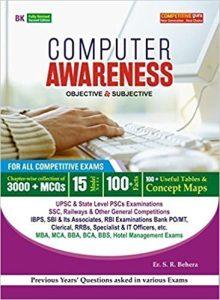 Highlights
Author: Soumya Ranjan Behera
Publication Year: 2019
Publisher: B. K. Publications
Computer education is a key and fundamental aspect of competitive and entrance exams, and this book is created specifically for general competitive exams such as UKSSSC, Bank PO, Clerk, SSC, Railway, and other entrance exams. Below are a few of the themes discussed in this book:
Computer Fundamentals
Input-Output Devices and System Unit Devices
Computer Organisation
The memory of the computer
Operating System and its Types
Data Representation
Computer Networking and Data Communication
Use the internet
Cybercrime, Laws, and Computer Security
Data Structure, and furthermore.
You can buy this book from here.
Conclusion
We have presented the best books for UKSSSC preparation and explained their material and questions in detail.
Success isn't an overnight struggle. It is the years of hard work and patience the aspirants put into achieving their dream. We hope you crack UKSSSC with the booklist we have provided you.
In case we missed out on any of the books do comment below.
Good luck with your preparations!
People are also reading: