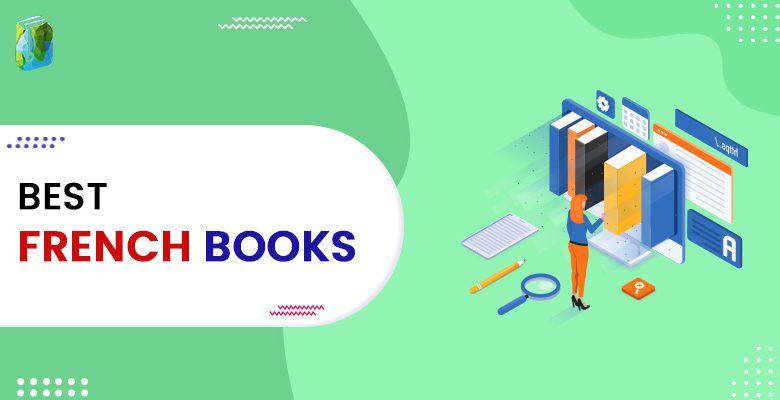 If you are looking for a list to know about the best French books available online, then you have landed in the right place. A lot of people have a fascination for French literature. There are several books defining the same. The 19th century is considered the golden age for French literature. The majority of novels were published at that time. This article will give you a brief description of each book along with its major characteristics.
Let's get started!
Best French Books
We have curated a list of French books available for you to start your journey and learn this language.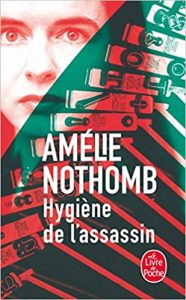 Highlights
Author: Amelie Nothomb
Publication Year: 2005
Publisher: French and European Pubns
Description
This book is compact and based on dialogues.
The story revolves around several journalists who interview a popular novelist living his last days. Another character, Tach, is an unpleasant person yet entertaining. Tach's character, his past, and his present are going to keep you intrigued.
All the interviews between the interviewers and Tach construct an interesting reading describing the mysterious life of Tach. In addition, the protagonist's character plays a game to avoid questions related to his personal life and there forms a competition amongst the journalists to retrieve information from him.
The writing is sharp and aligns you with its pace beautifully. The work in grammar and phrasing is done quite well.
Do grab your copy today to explore more!
Buy this book here.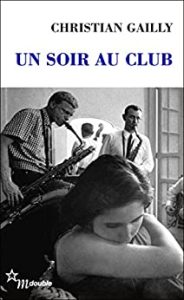 Highlights
Author: Christian Gailly
Publication Year: 2013
Publisher: Minuit
Description
This is a classic French piano drama. Be it a French movie or a story, it mostly revolves around the ability or inability to play the instrument, the piano.
The protagonist of the story is Simon Nardis. He is a former jazz pianist, a hardcore alcoholic who balances both to lead his life. The writing is sharp with catchy prose.
There are several sentence fragments short in length to emphasize phrasing and grammar. In a dramatic incident, it is shown how in just one night, the lead character decides to give up on his harmful habits and return to his loves. The incident catches the attention of readers due to their impressive writing skills.
Overall, it's like hot jazz and binds you with the pace of the story. If you are interested in indulging in such an interesting style of writing, you must purchase this copy now!
Buy this book here.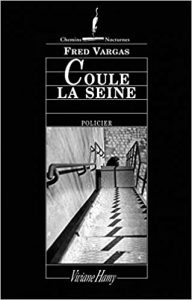 Highlights
Author: Coule La Seine
Publication Year: 2002
Publisher: Viviane Hamy
Description
The author has gathered three mystery stories that mention a French detective as the protagonist. Commissaire Adamsberg, the detective, appears in several novels written by Vargas.
The author is a renowned historian who enriches her books with some historical knowledge. It further helps her to create some extremely rich characters who are highly educated at the same time.
In addition, her characters are known to be extremely relatable to real-life situations.
In this particular edition, these characteristics are not completely described yet the readers are going to get a fair idea of Adamsberg's personality.
If you hold a keen interest in reading a suspense thriller novel, then this is the right pick for you.
Buy this book here.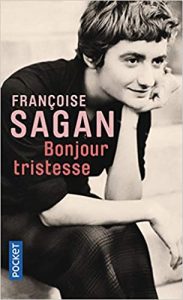 Highlights
Author: Francoise Sagan
Publication Year: 2009
Publisher: Presse Pocket
Description
Sagan is one of the most renowned authors of the world. This book is a fine example of an incredibly romantic story. The entire plot focuses on the relationship of a teenage girl with her father who is apparently a womanizer. The book describes how her father's love life impacts her life.
This romance novel follows a fast pace and feels as if it is a plot of a soap opera. The personality and the charisma of the characters of this book are deeply intriguing.
To witness a different and interesting love tale highlighting some important social issues, you must give this book a read!
Buy this book here.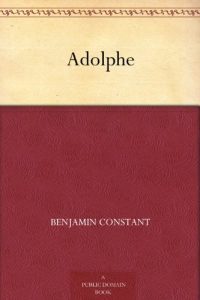 Highlights
Author: Benjamin Constant
Publication Year: 2011
Description
This book was first published in 1816.
Benjamin has compiled this psychological drama with incredible storytelling. The story is about a young man who is in a relationship with a woman older than him. The protagonist of the novel is very self-analytical.
Hence, there are lots of incidents that depict the inner woes of the main character. The feelings are so neatly explained that the reader instantly relates to them.
The prose in the book neatly describes the state of mind of the author and his conversations with other people. Moreover, the phrasing and vocabulary used in the story are easy to understand.
If you wish to read some interesting romantic narration, then grasp your copy now!
Buy this book here.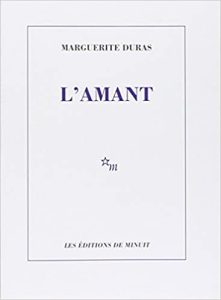 Highlights
Author: Marguerite Duras
Publication Year: 1984
Publisher: Les Editions de Minuit
Description
When we talk about French literature, this is a classic edition in the collection. The story depicts the life of a young girl who hails from a French family and falls in love with a Chinese man.
The style of writing is extremely easy to understand for the readers.
The repetition of certain events and words makes the writing more effective and good for learning.
At times, the writing is often hypnotic and gives a poetic sense.
Additionally, the romance of the young girl with an older Chinese man is depicted in a very beautiful and relatable manner. Overall, this novel is a great amalgamation of learning and romance.
Do purchase now to read more!
Buy this book here.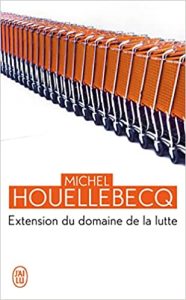 Highlights
Author: Michel Houellebecq
Publication Year: 2010
Publisher: LP
Description
The writer Michel Houellebecq has been a controversial person. The sole reason is that he develops characters with some challenging social views and offensive thoughts. This instigates the masses and he often falls in trouble for his bold remarks.
Other than novels, he writes about social politics, the workplace, or even dating with his solid art of writing. The author is a confident and brave individual and his books reflect it completely.
If you hold an interest in French literature and contemporary culture then you must not miss the books written by Michel.
Do give a read to this French marvel!
Buy this book here.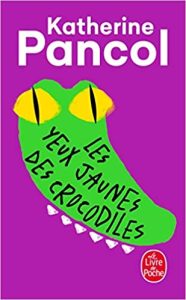 Highlights
Author: Katherine Pancol
Publication Year: 2007
Publisher: Livre de Poche
Description
This book is a hefty one. You may find it intimidating at first. But with time, the author would make you familiar with its context.
The story talks about a modern French family whose members hold different interests and ambitions while supporting each other. The writing style of the author is extremely intriguing and you would miss the characters even when you're not reading the novel.
The book is no less than a television drama. The readers are likely to build a lot of curiosity to understand what happens next. This would propel them further to read through difficult parts.
The author dearly writes sympathetically about the members of the family mentioning their day-to-day struggles and love for each other.
To explore more, purchase this book now!
Buy this book here.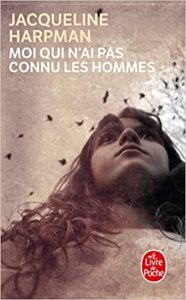 Highlights
Author: Jacqueline Harpman
Publication Year: 1997
Publisher: Stock
Description
If you are a lover of horror sci-fi novels, then this book would do complete justice to your interest. The incredible haunting singularity that the book and hers are difficult to explain.
The book is narrated by a female character. She was raised by some older women who were under imprisonment. The location has not been disclosed. There are several incidents that make the story very creepy as well as imaginative.
The novel revolves around the captors of the women and the reason behind being held. Harpman has interestingly knitted various scenes that give chills to the readers.
To read this horror fiction, you must purchase the copy and unfold what lies ahead!
Buy this book here.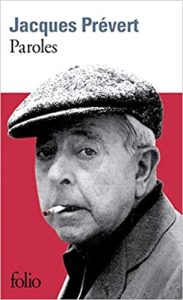 Highlights
Author: Jacques Prevert
Publication Year: 1972
Publisher: Gallimard Education
Description
Jacques is a serious poet who is fond of writing in a simple manner. He is an extremely decorated poet who often loves to follow repetition in order to give his poems a great effect. His style is popular and loved by the masses.
He sometimes writes playful pieces yet the issues or the subject he chooses are often serious. If you are interested to memorise and performing translation from French to English, you can always practice that with poems.
Buy this book here.
Conclusion
French literature is a vast and rich world. As you can see, there are a plethora of options for you to go through some of the great French books. To be more friendly with the French language, you must choose to read as many French books as possible.
This would help you nurture a better relationship with the French. There are several interesting novels available. Try picking the ones that suit your interests and genre. This way, you can both learn and have fun.
In this article, we presented you with a list of the 10 best French books available along with a description of each book.
We hope that the information stated above helps you to make an informed decision.
Keep reading, keep learning!
People are also reading: