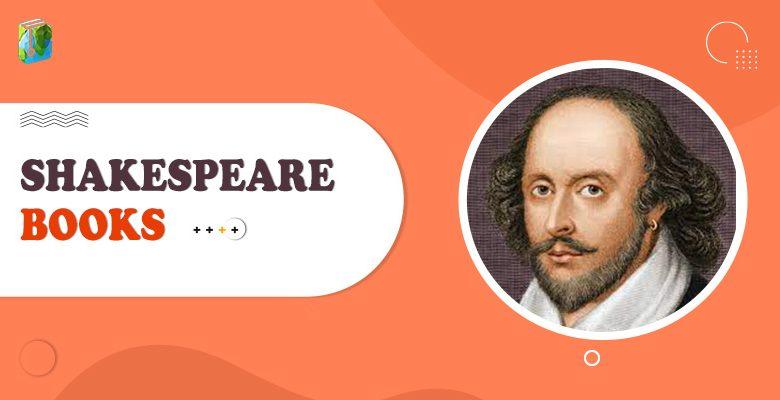 Shakespeare is an extremely popular poet and writer. He died approximately 400 years ago, but his stories still live and rule modern literature. Every work of his is a beautiful piece of art. Interestingly, his work includes old English, which is hard to read and understand. Still, how is he so famous? Well, because there is something more than just his English!
Shakespeare curated some of the masterpieces of literature with two essential elements, namely comedy and drama. He has written plenty of plays with various genres such as romance, thriller, drama, psycho-thriller, and more. Many Bollywood movies have also taken Shakespeare's plays as an inspiration.
Another common term is associated with him: 'Bard.' Bard means poet, and he wrote remarkable poetry. He gained immense popularity in his time, and it is still the same. If you are a curious book reader, you must have read some of his famous books. To unravel more of his outstanding literary works, we are here with the ten best Shakespeare books available. Each book contains a detailed description.
Let's explore!
10 Best Shakespeare Books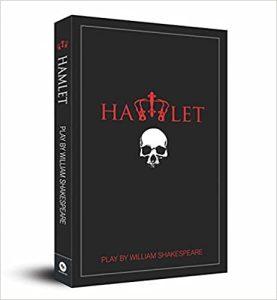 Highlights
Last Published: 2015
Publisher: Fingerprint Publishing
Description
Hamlet is one of Shakespeare's most beautiful books. All the characters and the relationship in the story are the core of this famous tragedy. Moreover, the Arden series are long descriptions and essays of Shakespeare's work. And this book is one of them! You will find heavy explanations of various incidents in the story.
Hamlet is a typical Elizabethan revenge play and one of the most extended plays. Interestingly, this is a much-celebrated work all across the globe. The genre of this story is a thriller, suspense, and revenge.
Primarily, the tale is about the kingdom of Denmark where the ghost of the murdered King appears. The Prince of Denmark is on a quest to find the truth behind his father's murder. Interestingly, his father's ghost also reveals some of the hidden secrets related to the murder. What happens next in this twisted and revengeful story? Is the Prince able to find the murderer? To what extent does the ghost go to find the truth?
To get all these answers, you must go through this tremendously impressive work of art. Purchase your copy now!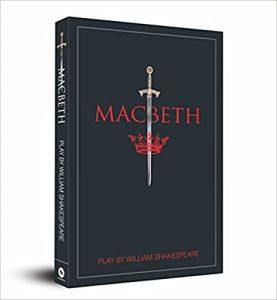 Highlights
Last Published: 2016
Publisher: Fingerprint Publishing
Description
This novel is another masterpiece curated by Shakespeare. Macbeth is a Scottish general who desires to become the King of Scotland one day. He is completely blinded by this passion and commits several sins. Sins such as murdering King Duncan and then succumbing to some evil wishes of Laday Macbeth.
However, after committing these crimes, he is soon surrounded by guilt. He becomes terrified by the consequences of his deeds.
Overall, it is a dark drama filled with violence, fear, and terror. The primary aim of Shakespeare was to tell how goodness can be overshadowed heavily by evil through this play. This story has inspired great literary and non-literary works all across the globe for centuries.
Besides, the writing is hard to understand. So if you are new to reading Shakespeare's works, we recommend keeping a thesaurus with you.
To unfold this mysterious masterpiece, purchase your copy now!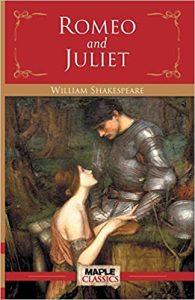 Highlights
Last Published: 2010
Publisher: Maple Trust
Description
Who hasn't heard about these two names? Romeo and Juliet are known for centuries as die-hard lovers. Their story is painful as well as immensely romantic. The book itself states:
'For never was a story of more woe than this of Juliet and Romeo.'
There are plenty of twists and turns in this story. Both their families are involved in a violent feud and stop the two young lovers from being together. Besides this open warfare of the two families, both of them are inseparable.
However, the ending is heartbreaking and painful. Shakespeare beautifully does every depiction of a scene or emotion. The story is known as an example of the immortality of love. Shakespeare wrote this literary work very early in his career. Who would have known that he was writing a spectacular love tale that was never going to die!
The entire story is well-knit and decorated with symbolism and imagery. To read this commendable piece of literature, purchase your copy now!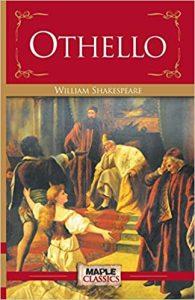 Highlights
Last Published: 2013
Publisher: Maple Trust
Description
Othello is a story of betrayal, love, and jealousy. The protagonist of the tale, Othello, is a general in the Venetian Army. Lago is his ensign. The General's story is full of betrayal and unfortunate events. He had to face plotting by Lago and ultimately his end of being a tragic hero.
The entire story talks about bloodshed and a series of manipulations. The readers will find themselves gripped in fear and excitement of what happens next.
It is one of the most compelling and touching stories written by Shakespeare. The tale contains notes, annotations, critical comments, essays, and unabridged drama. To witness this incredible literary artwork by Shakespeare, purchase your copy now!
Highlights
Last Published: 2003
Publisher: RUPA
Description
Twelfth Night it's a story about two siblings named Viola and Sebastian. Viola separates from her brother during a shipwreck. She further serves Orsino, who is the Duke of Illyria. Moreover, Orsino loves Olivia. And then, Viola is asked to woo Olivia.
This book is one of the most twisted and funniest plays written by Shakespeare. The story also has Olivia's steward, Toby, Malvolio, and more.
It is a delightful tale of confusion, deceit, as well as trickery. All the characters in the story are compelling and very well written. Moreover, Shakespeare deals with prominent class, gender, social harmony, and sexual desire intelligently. Even after many twists and turns in the story, it ends with a harmonical social note.
To explore more, purchase your copy now!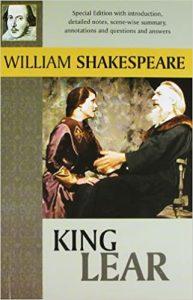 Highlights
Last Published: 2006
Publisher: BBC
Description
King Lear is one of Shakespeare's most tragic and beautiful stories. There is a lot of magnitude and intensity in pain. All the characters are intelligently curated. Moreover, several emotions are involved in the story, such as heartbreak, suffering, and violence.
While reading this play, you will understand the struggle of families between cruelty and greed, consoling and supporting each other. The key features of this novel are as below:
Plot summary with every scene
Explanatory notes with the play
A written essay by a Shakespeare's scholar that provides the modern perspective of this story
Collection of fresh images
Annotated guide
The story also has religious references to Greek mythology.
Overall, you will be stunned by the swirling emotions
of human nature that are very well portrayed in this tragic story. All the academic essays, playful aphorisms, and vivid imagery will leave you spellbound.
To explore more of this incredible masterpiece, purchase your copy now!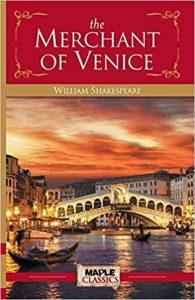 Highlights
Last Published: 2013
Publisher: Maple Press
Description
The Merchant of Venice is one of the earliest works of Shakespeare. It is very humorous and is considered one of the finest comedies of his time.
The protagonist of the story, Antonio, is the merchant of Venice who borrows some money from Shylock. Antonio wants to help his friend Bassanio to marry his love, Portia. He keeps himself as the collateral for the loan. Shylock's terms are horrifying as he wishes to cut 1 pound of flesh from Antonio's body if he fails to repay the loan.
After knowing this, Portia comes to his rescue. What happens next? Is she able to stop Shylock? Does Antonio save himself? All these answers are well formulated in this beautiful play.
This story mentions essential aspects of English society's racial and religious topics in the 16th century. Moreover, this play also showcases the qualities of compassion and mercy that are a delight to read.
Be a part of this remarkable tale, and purchase your copy now!
Highlights
Last Published: 2011
Publisher: Harper Press
Description
The Tempest stands to be one of Shakespeare's most incredible stories ever written. Undoubtedly, it's a classic.
It consists of these wonderful lines:
'We are such stuff
As dreams are made on; and our little life
Is rounded with a sleep.'
The story begins with a shipwreck, and Prospero lives on a remote island with his daughter. He knows magic and pledges to take revenge for the injustice by his brother. The feelings of anguish and stubbornness surround him!
Shakespeare beautifully describes how certain circumstances convert a man to a monster by expressing this story. And how injustice provokes someone to do evil.
All the annotations and materials along with this story are handy for the readers. Moreover, you can also find vivid illustrations in this book. Overall, the book is imposing and teaches you some life lessons in Shakespeare's engaging way!
To read more about this extraordinary creation, purchase your copy now!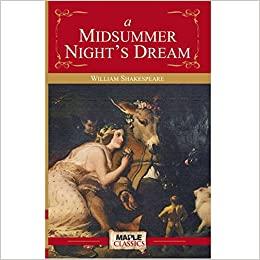 Highlights
Last Published: 2012
Publisher: Maple Press
Description
This story is another early humorous play by Shakespeare. The overall emotion of the entire story revolves around a wedding celebration.
The story revolves around two Athenian couples who elope from their respective houses and reach the woods. This story contains plenty of supernatural elements and colorful imagination. The readers can understand and feel different emotions such as a dream, love, and the importance of beautiful nature around us.
The setup by the writer is very vicious and pretty. The story will instantly lighten your mood and relax you. Every chapter has some critical passages at the end that give more clarity.
As Shakespeare is well known to be a master of literature, this piece proves it true. To experience this, purchase your copy now!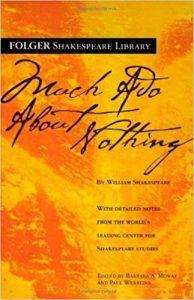 Highlights
Last Published: 2004
Publisher: Simon & Schuster
Description
Much Ado About Nothing contains two different tales of love. Hero and Claudio are in love, but John comes in between their happiness. On the other hand, Benedick and Beatrice are separated due to their antagonism.
This story is available for students and readers in the Folger Shakespeare Library. It is an excellent work by Shakespeare. Moreover, there are several inclusions in the book, such as:
Self-explanatory notes
Famous lines and phrases of the play at one place
Fresh collection of images
Annotated guide for further reading
Plot summaries
It is one of the most beautiful and touching stories by Shakespeare. The story contains several notes, annotations, critical comments, essays, and dramatic incidents. To experience this incredible literary artwork, purchase your copy now!
Conclusion
Shakespeare is one of the most loved and well-renowned poets and writers of his time. His pieces of art are highly celebrated even today. His plays and stories have been converted into successful movies all across the globe. Moreover, his works are presented as an epitome of expertise in front of readers and students. If you are an avid reader or a literature lover, then you must not miss out on the world of the great Shakespeare.
This article presented you with the ten best Shakespeare books in detail. We hope that this information helps you in the best way possible.
Let us know your reviews in the comment section below!
Keep reading, keep learning!
People are also reading: