Books
10 Best Christian Books Everyone Must Read [Bestselling List]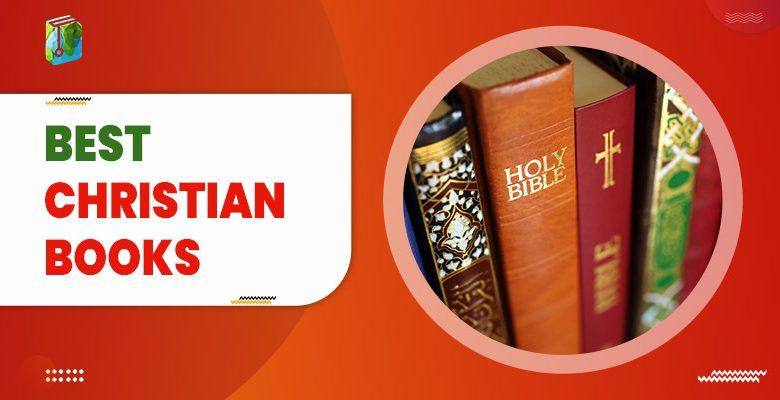 When humans think of Christian literature, most of them assume the Bible, the most well-known holy Christian books. However, sacred texts of the Bible and prayers are not the only things Christians or any other individual can read to strengthen and expand their belief. In reality, there are a plethora of Christian publications available, all of which emphasize living a Christ-centered life.
If you don't know where to start, we've compiled a list of 10 of the finest Christian books to help you explore and expand your religious belief.
Some are just more realistic, offering advice on how to deal with adversity as a Christian and feel connected to Christ as a person, even in relationships. Some Christian books are more skeptical, and they investigate what it's like to have concerns as a Christian or even the sensation of losing religious belief entirely and finding it again.
Whenever you need a pause from studying your favorite Bible chapters and verses, having a few of these pieces of literature on hand comes in helpful.
This way, you're continually forcing yourself to consider your faith and religion in new ways.
Top Christian Books
Jesus Calling by Sarah Young
Between Two Trees by Shane Wood
Soul of Shame by Curt Thompson
What's So Amazing About Grace by Philip Yancey
The Cost Of Discipleship by Dietrich Bonhoeffer
Generation Z Unfiltered by Tim Elmore
When Helping Hurts by Steve Corbett And Brian Fikkert
Abba's Child by Brennan Manning
How To Find God by Tim Keller
Subversive Sabbath by A.J. Swodoba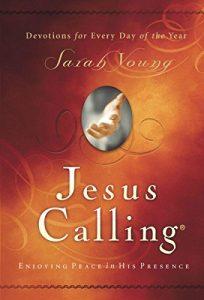 Highlights
Author: Sarah Young
Publication Year: 2011
Publisher: Thomas Nelson
The effect of Sarah Young's writings is difficult to exaggerate. She resembles a calm flowing river. Your thirst is quenched by her words. This book will help you develop a closer bond with Jesus by allowing you to relish the companionship of the One who knows you completely and adores you eternally.
Sarah Young, an NYT best-selling author, brings Jesus' message of tolerance and peace to life through Religious texts and personal insights. This book brilliantly portrays Christ's love for all of us, with scriptural evidence to back up each point.
You can buy this book from here.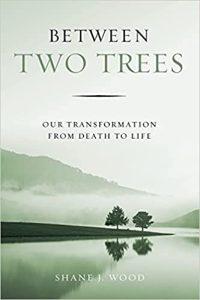 Highlights
Author: Shane Wood
Publication Year: 2019
Publisher: Leafwood Pub
This book discusses the sorrow of sin as well as Christ's purpose of salvation. Between Two Trees illustrates that Eden's sad irony is a relationship with mortality, a relationship that results in separation and sadness. Life is not lived underneath Eden's tree of life or underneath the tree's healing leaves in the New Jerusalem. It is shared by them. And life is difficult between these two trees. Despite this sorrow, Between Two Trees will encourage you to embrace faith, empathy, and the beauty of reunion at the true tree of life.
Furthermore, Shane Wood invites us to travel on a journey to change, a route to a relationship with God, by delving into the dilemma of Eden and the strength of the cross. The book voyage concludes in the New Jerusalem underneath the shadow of the Tree of Life, with God's incomplete creation now accomplished. Eden, certainly, but more significantly, you. The unfinished work within us.
You can buy this book from here.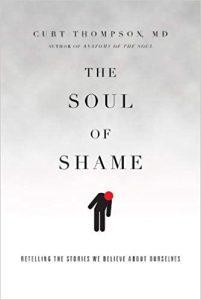 Highlights
Author: Curt Thompson
Publication Year: 2015
Publisher: Inter-Varsity Press
Curt Thompson, a psychiatrist by profession, deconstructs the soul of shame, revealing its pervasiveness and neurological underpinnings. He also presents biblical and practical solutions for overcoming shame, relying on decades of research into its negative effects and counseling individuals to cure those scars.
Thompson's knowledge and empathy will assist you in identifying your own difficulties and challenges, as well as finding release from the continuous negative remarks that have bound you. Create your life's story and experience healing and happiness as you uncover and overcome shame's pernicious goal.
You can buy this book from here.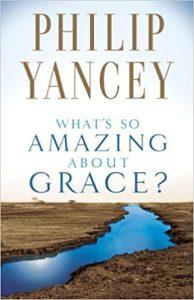 Highlights
Author: Philip Yancey
Publication Year: 2002
Publisher: Zondervan
What's So Amazing About Grace is an amazing book by Philip Yancey, an award-winning writer. The book investigates grace on the street. If grace is divine love for the unrighteous, what would it look like in reality, he asks? And, if Christians are the only ones who can bestow grace on a society that sees far more brutality and hatefulness than charity, how are we performing? Grace challenges our assumptions by insisting on approaching sinners and caressing them with compassion and love. It pardons the dishonest spouse, the racist, and the child molester.
It adores today's AIDS-ridden junkie just as much as Jesus' day's tax collector. The experiences Yancey shares, as well as the insights he delivers, are what make this book so effective. He goes to see those who have offered and embraced this scandalous grace.
You can buy this book from here.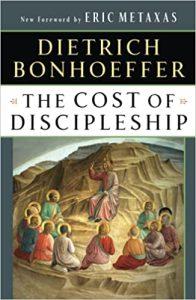 Highlights
Author: Dietrich Bonhoeffer
Publication Year: 1995
Publisher: N/A
In this classic work, Dietrich Bonhoeffer, one of the 20th century's most prominent theologians, examines the relationship between ourselves and Christ's ideals.
The Cost of Discipleship is a powerful assertion of the requirements of sacrifices and moral integrity from a person whose life and ideas were outstanding expressions of a new style of administration inspired by the Gospel and infused with the attitude of Christian modernism and an innovative sense of social responsibility.
You can buy this book from here.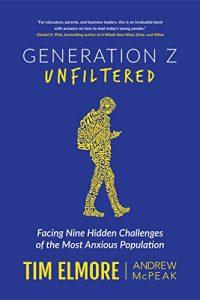 Highlights
Author: Tim Elmore
Publication Year: 2019
Publisher: Poet Gardner
It's an excellent book with novel and valuable insights into the next generations. This generation of pupils born in the twenty-first century is the most sociable, powerful, and worried young group in human history. You are not the only one if you are having difficulty connecting with and leading them.
However, the most recent study presented in this book reveals an unexpected reality, the prosperity of the next generations is not totally reliant on them. Their best opportunity for survival begins when adults choose to trust in them, encourage them, and walk past them as they face the nine most significant difficulties that today's youngsters will encounter.
You can buy this book from here.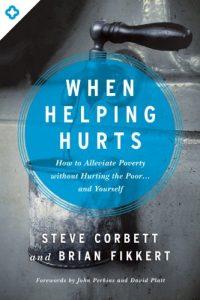 Highlights
Author: Steve Corbett And Brian Fikkert
Publication Year: 2014
Publisher: Moody Publishers
When Helping Hurts is a paradigm-shifting modern classic on alleviating poverty and ministering to the poor. This book emphasizes the poverty of both the soul and community, exposing the need that everyone has and how they might be met. The reader is taught that poverty is more than just a lack of financial or material wealth and that overcoming poverty requires much more than gifts and freebies.
Whilst the book reveals past and present church reform attempts that unintentionally damage the people. They are attempting to aid, the book's fundamental goal is to provide proven solutions that push Christians to help the impoverished strengthen themselves.
You can buy this book from here.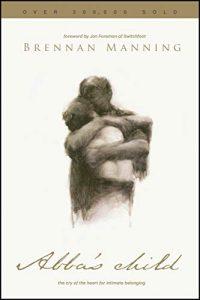 Highlights
Author: Brennan Manning
Publication Year: 2015
Publisher: Nav Press
Brennan Manning's writing reaches out, grips us, and pulls us in. Abba's Child dives from the pinnacle of philosophy and digs deep into the material of life, the material that every one of us deals with on a frequent basis. As Brennan Manning so beautifully depicts, facing our own truth is terrible, devastating, and ultimately therapeutic. Brennan Manning invites us to let go of the false mentality and openly embrace our belovedness as a person of Faith.
You can buy this book from here.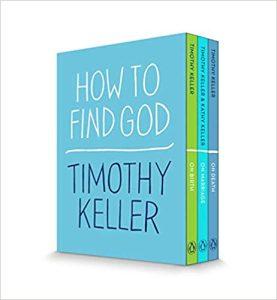 Highlights
Author: Timothy Keller
Publication Year: 2020
Publisher: Penguin Books
This collection of works explores the spiritual significance of life's most crucial events: births, marriages, and deaths. These life events bring us both our greatest joy and our darkest sorrow. As a result, it is critical to grasp how to handle these times with patience, tolerance, and enthusiasm.
Timothy Keller's book On Birth helps us grasp both biological and theological birth, and how baptism connects both. The author brings 45 years of his marriage experiences, as well as a deep knowledge of Christ's gifts in the Bible, to educate us on how to start and nurture a marriage. And, in a world that strives to ignore mortality, On Death offers us how to face death with biblical faith. Keller explains the Bible's solution to sorrow and disbelief with insight and empathy.
You can buy this book from here.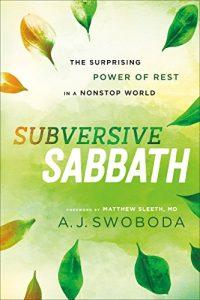 Highlights
Author: A.J. Swodoba
Publication Year: 2018
Publisher: Brazos Press
The book forges a unique road to a different way of being. Subversive Sabbath presents a distinctive call to individual Sabbath which leads to better and much more meaningful lives. It is explained by merging artistic storytelling, spiritual compassion, practical insight, and pertinent scientific work.
J. Swoboda shows how Sabbath is both religious practice and a kind of social equality and illustrates how God does more whenever we do little. He demonstrates that the scriptural practice of honoring the Sabbath is God's purpose for the repair and restoration of all existence.
You can buy this book from here.
Conclusion
If we humans could live for centuries and have a million connections in different periods, regions, and civilizations, we might not need books to gain wisdom. But our lives are brief, and God has been gracious enough to provide us with many places, periods, many civilizations, and many experiences that have been condensed into literature.
The above list of the top Christian books will assist you in selecting the book that will assist you to connect to God. Kindly let us know if we overlooked your favorite book in the comments section below.
Happy Reading!
People are also reading: