Job Boards
Harri: Pricing, Features, Steps To Post A Job & More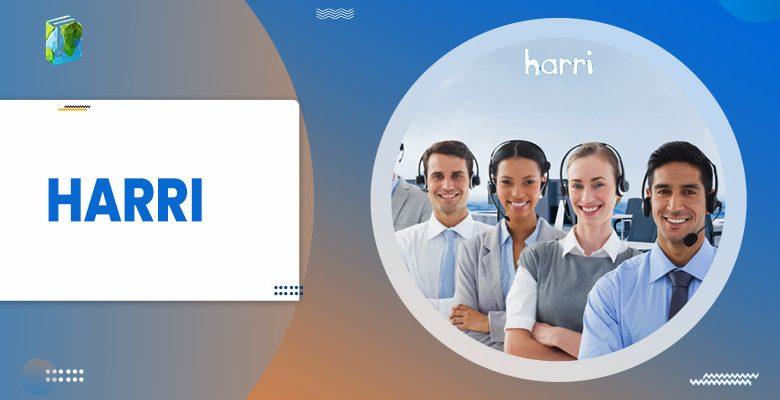 Harri is a job portal where you can find jobs related to hospitality. It enables employers to create an attractive job post and channel it through different media.
What is Harri?
It is a software application program that helps all hospitality-related businesses to manage their employees by enabling them to create job posts about vacancies available.
It works with brands in the US and UK.
key Information
| | |
| --- | --- |
| Legal Name | Harri US LLC |
| Founding Date | Jan 01, 2012 |
| Address | 665 Broadway, Suite 402, New York, NY 10012 |
| Email | [email protected] |
| Telephone | 1 (844) 427-7443 |
| Website | https://harri.com/ |
Pricing
It has different prices for different packages which are mentioned below:
For every job posted and connecting with 10 people will cost you $78.00.
In case of connecting with 30 people, it will cost you around $66.00.
For every job and connecting with 50 people, you will have to pay a sum of $60.00.
For a silver plan, the price is $70.
In the case of a golden plan, the amount stands at $168.
For a platinum plan, the total payable amount is $240.
How to Post a Job?
Here are some steps that you need to follow for posting a job on this portal:
Visit Official Website.
Go to "post a job".
Select a package.
Create your account.
Do the transaction.
Post the job.
Check for the review.
Harri vs Other Job Portal
Harri is one of the most popular job boards for people looking for jobs in hospitality, but it has many competitors as well and these competitors make it more challenging for us to choose from the best.
Below is a comparison of Harri with some of its competitors to give you a clear idea about which one to go for.
Harri vs Hosco
Harri is a platform mainly for employers and for them to post jobs in their niche but on the other hand, Hosco not only connects employers and job seekers but also provides them with career advice and gives additional resources also.
So as a job seeker, it will be better for you to go for Hosco.
Harri vs Hospitality Online
Hospitality online and Harri are very similar they provide intense features posting jobs and channeling it through different media. So ideally, both of them are equally good.
But unlike Hospitality Online, Harri offers post-hire solutions.
Harri vs Hcareers
Hcareers helps to attain good talent because of its features though very similar features as provided by Harri. The only difference is that Harri offers more robust features like onboarding tools with HR or HCM tools which his Hcareers does not.
Harri vs Hotelier
Harri is a job boarding site wherein Hotelier is an app that provides you with global learning about the hotel and related jobs. If you are an employer, you may consider Harri as an option.
What are some alternatives?
Hospitalityjobs.com
Sirvo
Hosco
Restaurant career
Hcareers
Hospitality crossing
Conclusion
To conclude everything, it will be acceptable to say that all of these applications are great to use and user-friendly also. So if you are a job seeker, you can visit any of these apps and find jobs. On the other hand, if you are an employer, you can select them according to your budget and qualification criteria.
No platform can be labeled as good or bad; each of us has to be picky and select the one that suits our requirements the best!
People are also reading:
Frequently Asked Question
Question: Is it costly to use?
Answer: No, it is not an expensive application to use as an employer you can always spend some money on these apps.
Question: Can I delete my post?
Answer: Yes, you can always delete your post on it. Go to the post click on delete post, and you are done.